While some are going to be looking for quality resorts in Florida or the best Florida markets, it's important to start with the basics including the top vacation spots in Florida.
Florida is one of the most beautiful states in America.
The pristine water, great weather, and lively people will make you want to spend months here. Not only is the state gorgeous, but it's massive with a wide array of tourist spots for you to check out.
We often make the time to come to Florida because it has some of the finest vacation areas known to man.
With that in mind, we have taken the time to put together a list of the top vacation spots in Florida and why we think they deserve to be on the list.
Best Vacation Spots In Florida
The Florida Keys
If all you are looking for are pristine beaches, gorgeous weather, and purity then you will know it is time to head over to The Florida Keys.
It's hard to find a place as gorgeous and relaxing as this.
When we came here for the first time, we were in awe of the beauty. It was the type of natural beauty you would see on a postcard and to experience it was out of this world. We fell in love with the beaches and how warm it was.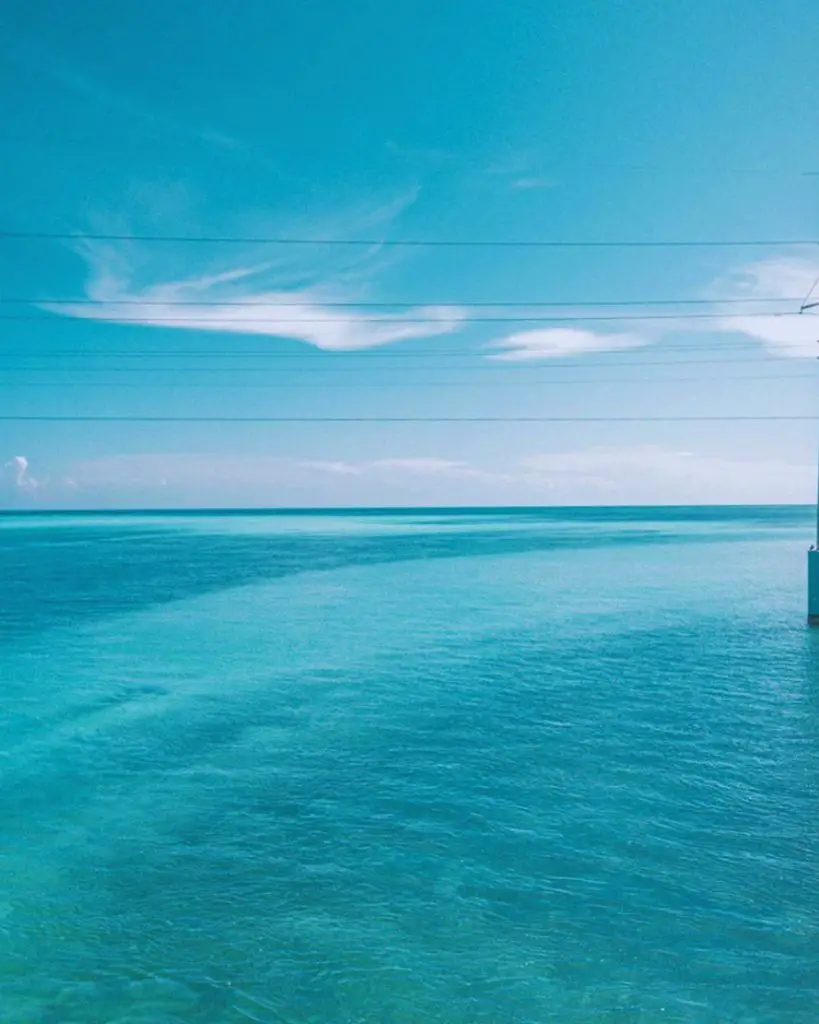 Pensacola Beach
Pensacola Beach is often appreciated for being a great vacation spot in Florida.
The reason we like this place has to do with the gorgeous beaches and the hiking trails. We took the time to head over to the Live Oaks Nature Preserve when we were in town and the wildlife and natural beauty was outstanding.
It's not just about the beaches here. However, if you are someone who wants to sit on warm sand, you are going to like what is on offer here.
The Navarre Beach is one of the best in the state.
We loved the views and just being able to soak in the sun when we were here.
Orlando
We took the time to go through the top beaches near Disney World when we were in Orlando to show the beauty of choosing this as a vacation spot.
It was appealing to be able to take the kids out to Disney World and then open ourselves to a long list of day trips to the beach. We love the overall vibe of the city and it is one of those alluring locations that will draw you in.
Orlando is a fascinating city and one place where you are going to want to explore every inch of it while you are there.
Amelia Island
Amelia Island is one of those top-tier vacation spots in Florida where you are looking not only at the beaches but also at the tranquility of the island itself.
It's not as overpowered with tourists throughout the year.
This allows you to quietly mingle with the residents, learn more about the history of the island, and of course, find a quiet spot on the beach whenever you want. We also took the time to head to the downtown core to explore some of the eateries in the area.
For us, this is a gorgeous spot where there is so much to do and it is going to allow you to relax whenever you want as well.
Naples
Naples is a well-rounded vacation spot.
Whether it is the beaches, parks, or shopping options, you are going to have a wide array of experiences to make the most of when you are in Naples.
We love this part of being in Naples.
This is one city where all types of vacationers can come and have a good time while being able to experience good weather at the same time. This includes being able to go to the beach for water activities or one of the many parks that are spread throughout the region.
Sarasota
Sarasota has long been listed as one of the premier beach vacation areas in Florida.
For those who want to settle on white sand, dip their toes in warm water, and just look out at beautiful views, you are going to need to consider going to Sarasota. This is often noted by residents as being one of the most picturesque parts of the state.
We loved our beach vacation here and the sand was out of this world.
You are going to have loads of beaches to choose from and each one is going to deliver something unique as soon as you are there.
Looking for the best places to visit in Florida for an unforgettable beach vacation? Sarasota won't disappoint.
Marco Island
Marco Island is another winner in our eyes when visiting Florida.
This is a magical place for those who want Instagram photos and want to make the most of their time in Florida while getting to relax too.
We were able to dabble in a little bit of everything while here. The Tigertail Beach was exceptional because the viewpoints were magical and being able to settle ourselves on the powdery sand was also cozy.
It's one of those experiences where you are going to have a chance to hike, swim, and of course, eat great food at the same time.
Islamorada
This is a hidden gem when it comes to vacationing in Florida.
For those who reside in Florida, this is an underappreciated option for a trip. The reason it works has to do with its gorgeous beaches but also the other activities that are available throughout Islamorada.
We took the time to go fishing, swimming, and also exploring the greenery in the area. There is a lot to do when you are in Islamorada.
St. Augustine
St. Augustine is one of the more unique places in Florida.
It starts with the laidback culture, Spanish-influenced architecture, and the various historical sites that are spread throughout the region.
We often recommend this vacation spot for those who want more than just going to the beach. You might want to observe the local culture, learn more about the history of Florida, and also get to explore various buildings.
You can do that when you are in St. Augustine and it will be fun at the same time.
When you do want to relax, you can always head to the beach and relax by the water too. It's a nice balance.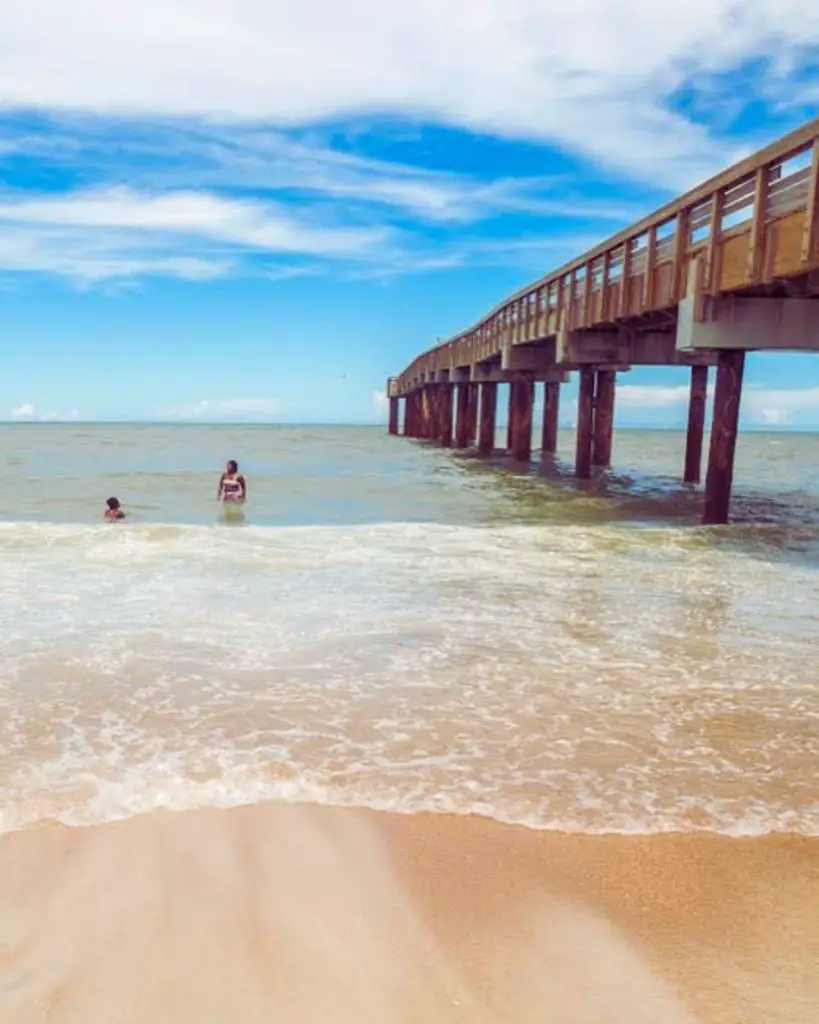 Destin
For a lot of residents, this is one of the premier tourist destinations in Florida and often does not get the same love as other spots.
Destin is great because it's cozy, beautiful, and also affordable.
We loved our time in Destin because it was not as busy and it was easy to take the time to sit on the white sand beaches and just look out into the crystal clear water. We even took the time to go for a swim because it was a lot of fun.
Key Largo
Key Largo is the real deal for those who are just looking for a relaxing vacation in Florida by the water.
When we were here, we took the time to go swimming in the water and also snorkeling because of the wildlife. It is one of those experiences where you are going to get to learn a lot about Florida's natural elegance and also relax at the same time.
We highly recommend checking out the coral reefs here too.
They are immaculate, beautiful, and something you are going to enjoy observing while in the water. We also adore the general vibe of the region because it's relaxed and charming.
Final Thoughts
These are the top vacation spots in Florida.
We also recommend reading our take on the top RV parks in Florida, quality Florida old towns, and how to swim with dolphins in Florida.
Amanda Harper is a travel enthusiast with 10+ years of traveling experience across the planet. Her passion for writing and travel makes her a walking bibliography on modern-day tourism.