Whether you are from France or visiting, it's always essential to check out some of the most historic chateaus in France.
We took the time to sit in a Le Marais cafe and come up with a list of French chateaus we wanted to check out during our recent trip.
The region is full of top French chateaus and each one has a unique narrative behind it. This is what we wanted to explore to our heart's content and we have brought our findings for you to enjoy here.
Let's take a look at the top French chateaus and why we liked them.
Best French Chateaus
Chateau d'Usse
Chateau d'Usse is a riveting castle in France that has ample history behind it.
This was created during the year 1000 and has been around ever since. It's easy to appreciate the finer details of this chateau as it has a classic design with the use of premier stone throughout. You are going to be in awe of how refined it is for its age.
The castle has been a part of French history for a long time and continues to be used by the aristocrats from the area.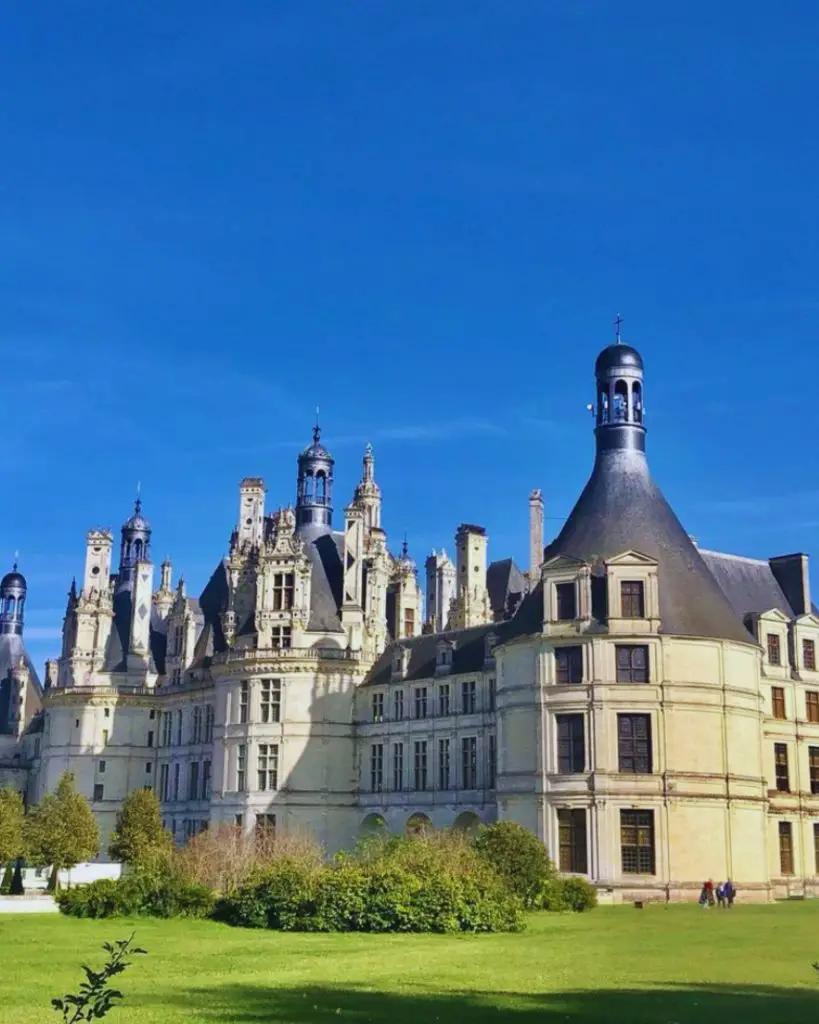 Chateau d'Amboise
Situated close to the Loire River, the Chateau d'Amboise is a masterpiece of traditional French architecture.
It was during the 400s when the Chateau d'Amboise became a central part of the French civilization. A lot of political developments were founded in this beautiful castle and that history alone makes it an integral part of the region's growth.
As for the castle itself, it's luxurious and offers a beautiful look into the world of Frenc design from that time.
Chateau de Chantilly
Chateau de Chantilly is a beautiful castle with all of the nuances associated with traditional French design elements.
We appreciated the gorgeous open spaces around the castle along with its greenery. It was easy on the eyes and refreshing while also providing a breathtaking selection of intricate details throughout the castle as we walked around.
It's a historic place and you're going to feel it as soon as you walk around.
Chateau de Fontainebleau
The Chateau de Fontainebleau has been around since the late 1100s and is quite the sight. It's a remarkable castle and has been around for a long time while being maintained with a high level of care.
It is situated close to the Forest de Fontainebleau, which is why it is named the Chateau de Fontainebleau.
This gorgeous property used to be an integral part of history for royalty in the region at the time. It was seen as a place to relax and have fun.
Chateau de Chambord
The Chateau de Chambord is often cited for its fascinating design.
This is unlike other castles in France as it has a domed design, which stands out instantly. The reason for its domed setup has to do with the uniqueness of the appearance and how it was being set up at the time.
It was supposed to be unique and that's why these design elements came to the forefront.
It's an appealing location with ample history as it has been around since King Francois.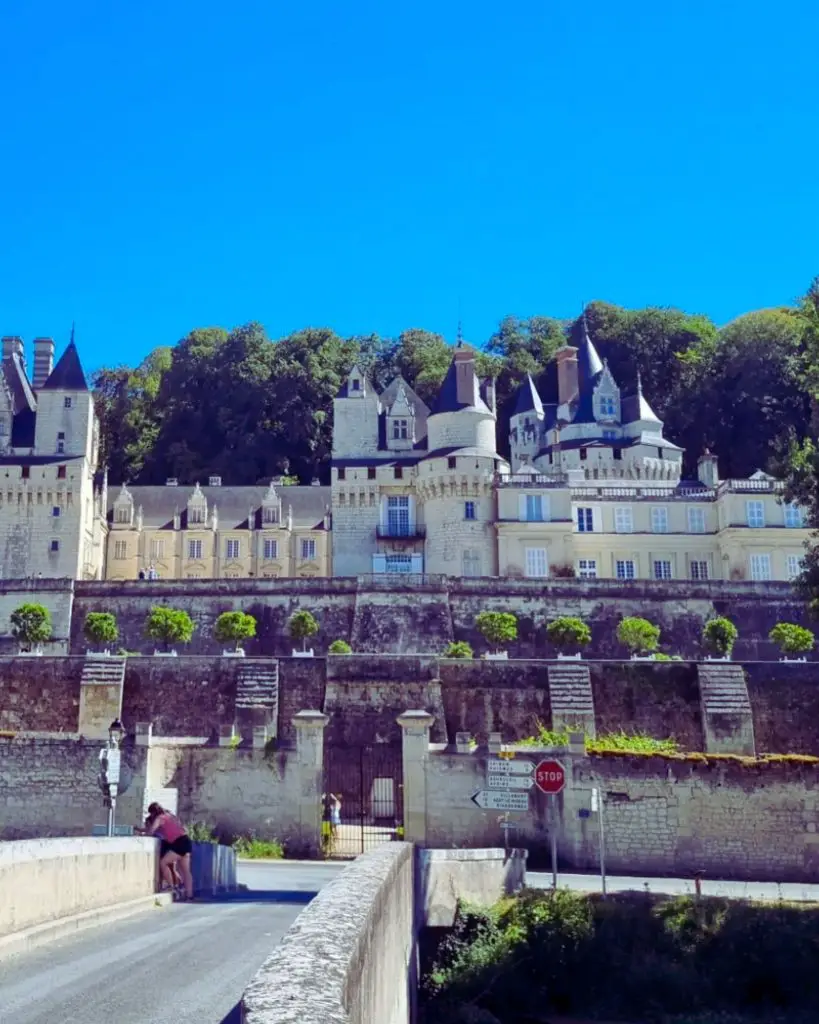 Palais des Papes
The name tells it all.
The Palais des Papes was designed by two popes as an ode to the region's religious upbringing and reverence.
At the time, it was one of the biggest castles in France and it was appreciated for having a religious angle that allowed it to be a revered spot.
Chateau de Cheverny
The Chateau de Cheverny is always a beautiful castle to visit.
We appreciated this gorgeous castle because it's one of the most well-maintained sights in the nation. It was set up by the Hurault de Vibraye family and has been passed down from generation to generation without losing its luster.
We found it to be a fascinating tour as we walked around.
Chateau de Vaux-le-Vicomte
The Chateau de Vaux-le-Vicomte is one of those charming locations that have been designed with a high level of care and was built for elegance.
It has all of the sophisticated details associated with France's past while also being well-maintained to this day. We found it to be luxurious with all of the premier elements a person could ever want to see in a French chateau.
Chateau de Chenonceau
This is often cited as one of the top French chateaus right now.
The reason for this has to do with how easy it is to picture this beautiful castle and enjoy its settling to your heart's content. It is situated in the beautiful Loire Valley and offers a scenic selection of photo opportunities for those who want to make the most of their time at the location.
The building was crafted with luxury in mind and its rich colors are eye-catching.
The Renaissance design elements are easy to spot and add to its beauty.
Mont Saint Michel
Anyone who is going to be heading to Normandy needs to check out the gorgeous Mont Saint Michel.
This is an illustrious historic site that has been around for years in the region and is cited as being the heart of Normandy.
This chateau is gorgeous, homely, and has various elements alluding to its delightful history. It's well worth checking out for those in the area.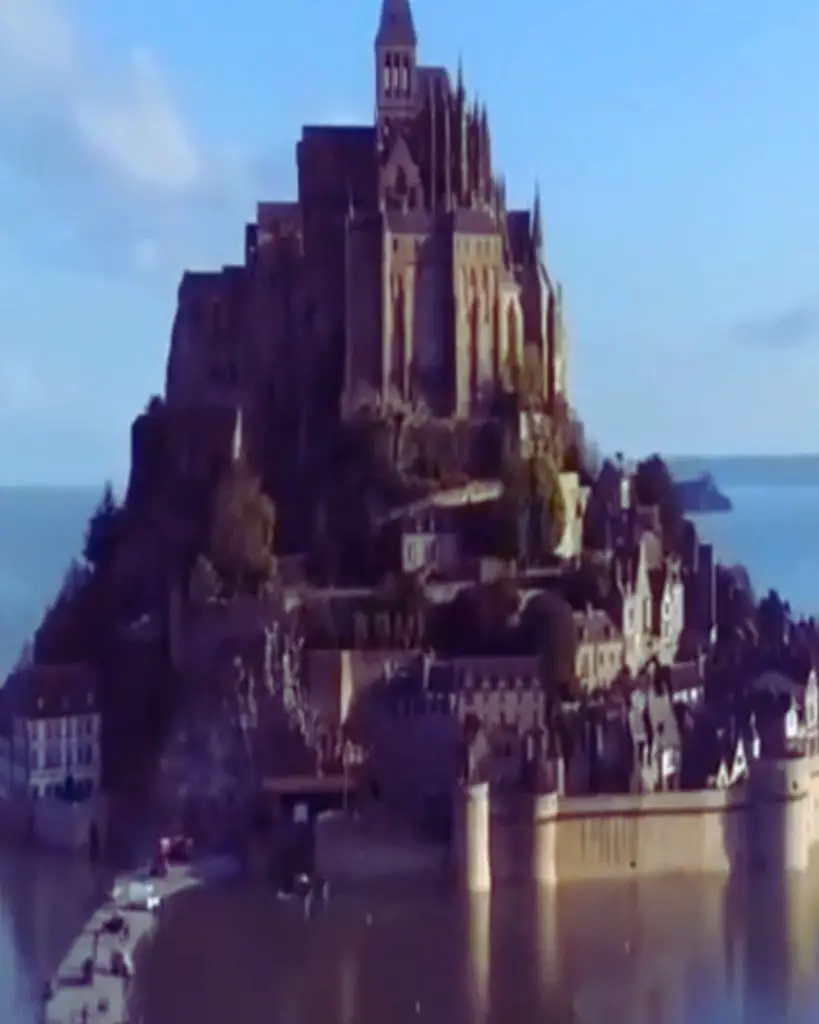 Chateau Comtal de Carcassonne
The Chateau Comtal de Carcassonne is a riveting castle in France.
When looking at the best French castles, it's common to want to cite this one as it is associated with the years of wars in the region with surrounding civilizations. This includes battles that took place during the early 1200s.
Take the time to walk around, inspect the beautiful Gothic design elements, and also learn more about the castle's history.
Chateau de Fougeres
The sheer size of this chateau is what makes it charming.
The Chateau de Fougeres is a picturesque castle with alluring turrets that add to its visual appeal. Being able to walk around this fortress helps exemplify what life was like during the time it was at its peak.
This is a beautiful location that's worth seeing for yourself.
Chateau de Versailles
When people talk about the top chateau in France, this is one name that's always going to come up, and rightly so.
The Chateau de Versailles is one of the premier chateaus in all of France and it has been associated with the revered King Louis XVI.
This is a chateau that welcomes people throughout the year with its many rooms, ambient details, and overall luxury.
Final Thoughts
These are the best French castles to visit at least once during your time in France.
Feel free to add these to your itinerary and see what French history has to offer.
We also recommend going through our guides on Amazon in France, visiting French pharmacies, and native animals from France.
Amanda Harper is a travel enthusiast with 10+ years of traveling experience across the planet. Her passion for writing and travel makes her a walking bibliography on modern-day tourism.