Whether you're searching for good food in San Diego or thinking about spending time at the Butterfly Farm in San Diego, it's always nice to drive over to Temecula.
Temecula is a gorgeous place and is also noted for its premier wineries.
We have created a guide on the best dog-friendly wineries in Temecula, but it's also important to look at the best Temecula wines.
When you aren't wine-tasting in LA, it's best to head to Temecula.
Here are the top wines in Temecula and where to find them.
Best Wines In Temecula
Briar Rose Winery (Talking Frog Bubbly)
The Briar Rose Winery is a fascinating place because it's different from the rest.
They have a small, but adored collection that's going to impress when it comes to finding a good drink. You are going to want to take a look at the Talking Frog Bubbly, which is the real deal when it comes to a mix of beer and wine.
We like this one at the top of the list because it's unique.
The other options are going to be more traditional, but that's not the case here. You are going to get to visit a smaller winery that is all about building a strong rapport with those who are coming for wine tasting in Temecula.
Give this a shot and you will love the experience.
Carter Estate Winery (Blanc De Blanc)
The Carter Estate Winery is world-class.
It is noted for offering a premium selection of wines with each one tasting better than the next. Most people are going to spend time here with the Blanc de Blanc, which is a sparkling wine that will be riveting as soon as it touches your tongue.
There is a sense of exquisite perfection to this wine and that's what makes it outstanding.
The locals often talk about this because it is a delightful wine. When it comes to the best sparkling wines in Temecula, this is right up near the top.
Cabernet Sauvignon (2015 CS Cabernet)
You have to try the 2015 CS Cabernet.
This is one of those masterful wines in Temecula that will draw you in right away. There is a sense of charisma to this wine that is hard to beat.
For the most part, Cabernet Sauvignon has a great selection of wines for you to choose from. Take your time to go through the various wines and then pick out this gem.
The 2015 CS Cabernet is not going to disappoint and you are going to fall in love with it.
BOTTIA Winery (2017 Vintage Estate Montepulciano)
The BOTTIA Winery is all about offering an upscale experience when it comes to wine tasting.
You are going to adore the allure of this winery because it's different from the rest. It is sophisticated, but it still has those European elements that you are going to be expecting when it comes to modern-day wineries.
At this winery, you are going to want to get your hands on the 2017 Vintage Estate Montepulciano. This is a fascinating wine that is going to taste great instantly.
Falkner Winery (2018 Chardonnay)
The Falkner Winery is ideal for those who want to try the best Chardonnay.
You are going to want to get your hands on the 2018 Chardonnay here because it's going to taste impressive. The attention to detail that goes into the Chardonnays at this winery will be second to none.
Based on our experience at the winery, they put a tremendous amount of work into perfecting their craft. This leaves the Chardonnay with an authentic taste that's hard to beat.
The aroma of the wine and just how it settles on the tongue is going to please you.
South Coast Winery Resort & Spa (2015 WHP Petite Syrah)
The South Coast Winery Resort & Spa is all about offering something unique and charismatic for those who love the overall experience of being at a modern-day winery.
This is due to the area around the winery and how it has been set up.
It is a tranquil spot and one you are going to adore on a bright, sunny day. Along with this, you are going to want to taste the delightful WHP Petite Syrah here.
PONTE Vineyard (Cabernet Franc 2017)
The PONTE Vineyard is one of those wineries that you are not going to realize is exceptional until you take the time to settle in and go through their collection.
The wines at this location are outstanding.
We found them to be delightful, easy on the tongue, and just perfect when it comes to hitting the right spot. This includes the amazing Cabernet Franch 2017, which is one of those wines that will simply work for you.
There is a purity to the wine that is essential to what makes the winery great.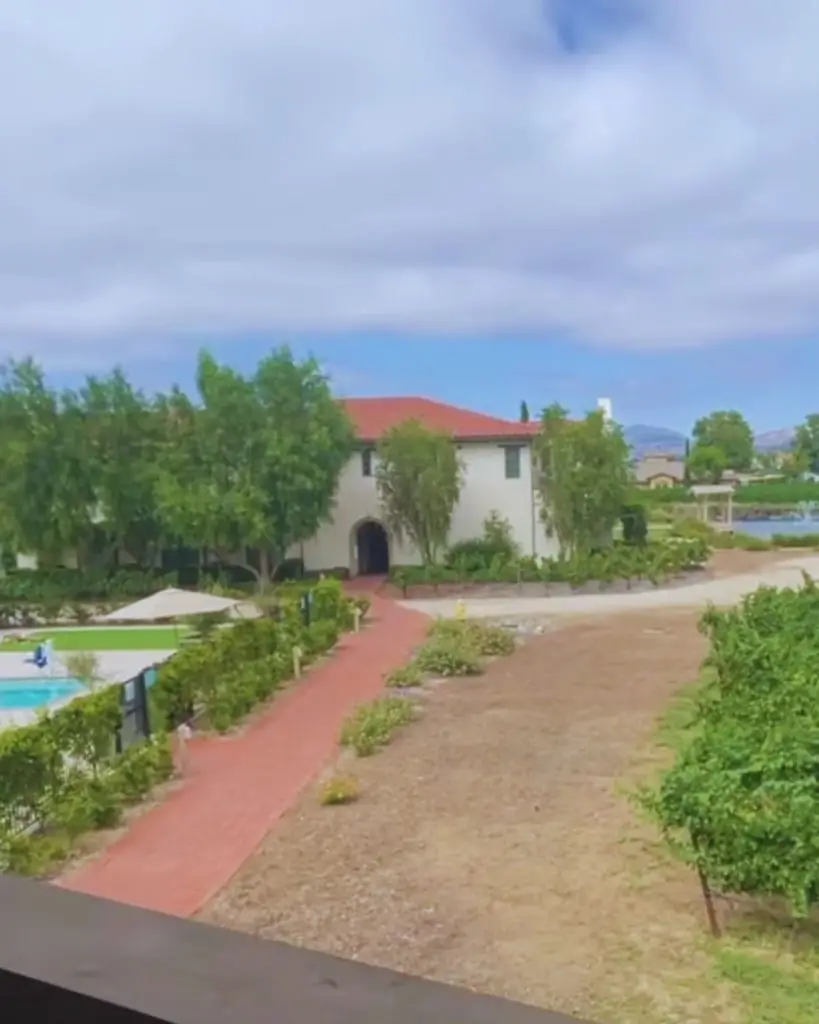 Robert Renzoni Vineyards (2016 Riserva Syrah)
The Robert Renzoni Vineyards are all about authenticity and creating something people are going to remember for a long time.
You are going to feel like you are walking through a European vineyard while you are here and that is what makes it inviting. There is a sense of charm to it and most people are going to be craving this in Temecula.
We highly recommend getting the 2016 Riserva Syrah because this is a wine you are going to love.
Final Thoughts
We believe these are the top Temecula wines for those who love a good drink.
Take your time to work through these wines and see which ones appeal to you. Whether you live in Los Angeles or just tried out a Los Angeles eatery, it's essential to also drive out for a bit of wine-tasting in Temecula when you are ready.
It's well worth the drive.
Please also free to look at our list of top wineries in Las Vegas.
Amanda Harper is a travel enthusiast with 10+ years of traveling experience across the planet. Her passion for writing and travel makes her a walking bibliography on modern-day tourism.