For those living in Brazil, Sao Paulo is one of the most interesting places to be in.
There is a sense of charm associated with Sao Paolo and all that it has to offer. You are going to adore its vibrant community, natural beauty, and the overall ambiance.
We spent a few weeks here and felt it was one of the most incredible experiences we have had so far. This goes to show the elegance of Sao Paolo and why it's a must-see part of Brazil for those in the country.
Once we were done wrapping up our documents with the Brazilian consulate, we took the time to explore the region.
Whether you are a local or not, here are the best things to do in Sao Paulo.
Top Things To Do In Sao Paulo
Banespa/Farol Santander
This is one of the most fascinating architectural buildings in the city.
You are going to be surprised by its presence as soon as you are on the ground floor. We took the time to visit the Banespa building because it was talked about by the locals. It is often noted as being a historic building that has been designed with a lot of care.
You can tell it has been designed with some of the world's finest buildings in mind. This is a beautiful structure and one that is going to appeal to you.
We loved being able to make the most of this museum and it was a lot of fun to see from the inside too.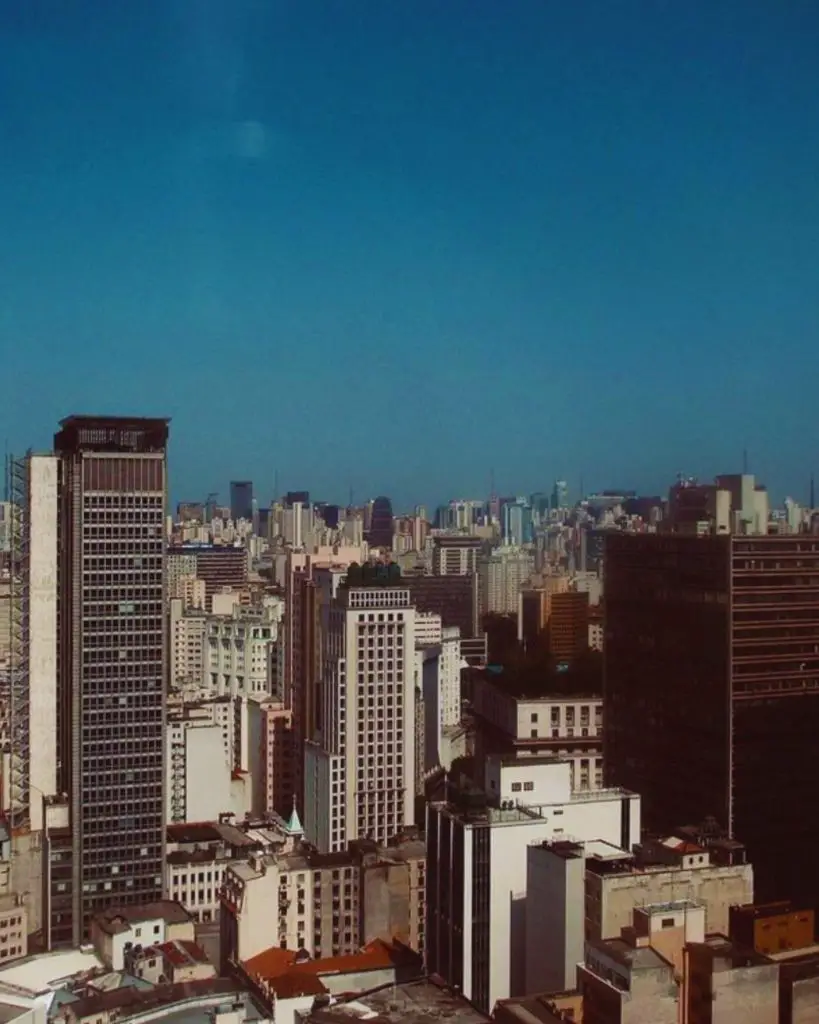 Edifício Copan
Let's assume you are wanting to get a proper look of Sao Paulo.
If that is the case, you are going to want to head straight to Edificio Copan. The charm of this viewpoint is one that you are not going to get elsewhere.
We adored the view and how it was set up. There was a sense of charm that came with being able to get to the top and see the city from where we were looking.
This is the type of beauty you are going to want and it is going to be easy to find a spot if you go on a weekday.
Beco de Batman
As soon as you hear the name, you are going to know this is a unique place that has to be checked out at least once.
Beco de Batman stands for Batman Alley and it is a remarkable spot.
It has been designed with a certain esthetic that helps liven up its walls. As soon as you begin to walk through Beco de Batman, you are going to begin to appreciate the murals that are set up throughout the alley.
Brazil is a place known for its colors and this is one alley that's going to make this thought come to life. It is truly one of the most beautiful streets in Sao Paulo.
Paulista Avenue
This is another top-tier street in Sao Paulo that's going to appeal to those who are looking to appreciate the local culture and the value of art in Brazil.
When we took the time to walk through Pualista Avenue, we started to see Sao Paulo's culture come to life in a way that was special. This included being able to explore the different eateries, meet with the locals and of course shop a bit too!
We find this to be a great spot when you want to learn more about the region and its appeal.
Liberdade District
Liberdade District is a unique spot because it's an international-flavored setup.
This means you are going to feel like you have walked into a Japanese city as soon as you are here. They have taken the time to take those Japanese details and make them a part of the district's design and that's what elevates its appeal.
You are going to fall in love with the ambiance here whether it's the red colors or the charming people. We loved our time here and it was a nice change.
Municipal Market Of Sao Paulo
If you are going to be in Sao Paulo, you are going to want to check out the Municipal Market of Sao Paulo at one point too.
We loved it here.
The market was amazing and it has some of the best food options in the world. We were gobbling up everything in sight because the food smelled good and it was something we fell in love with as soon as we were there.
Just the charm of the spices and how everything was coming together made us fall in love with its overall quality.
Catedral da Sé
There is a religious element associated with being in Sao Paulo and that's something you are going to realize as soon as you are here.
We wanted to appreciate the religious structures that were set up in Sao Paulo.
Most people associate Brazil with having fun but it's also recommended to check out places such as the Sao Paulo Cathedral.
It's easy on the eyes and you can take a guided visit throughout the building to learn more about it.
Instituto Moreira Salles
The institution Moreira Salles is a free option for those who want to experience a little bit of the local culture while also learning more about the city's history.
We took the time to take a look at the galleries that were set up here along with the exhibition centre. It was a lot of fun and it was a breath of fresh air after being outdoors the entire time. It's nice to just settle into a spot such as this and learn more about Sao Paulo.
Ibirapuera Park
For those who are fans of natural beauty and want to have a picnic in a gorgeous green space, it's time to check out the appreciated Ibirapuera Park.
This is one of the most magical parks in the world.
You are going to be in awe of this park because it's designed to help break the monotony of the rest of the city. You are going to have ample space here and it's common to see families have picnics on the grass when they are here.
It's simply a fun place to be during the year.
Final Thoughts
These are the top things to do in Sao Paulo.
We highly recommend creating an itinerary with these places in mind. You are going to have a wonderful time whether you are checking out the view of the city or going to the local park for a fun time.
Amanda Harper is a travel enthusiast with 10+ years of traveling experience across the planet. Her passion for writing and travel makes her a walking bibliography on modern-day tourism.