We know Buenos Aires is one of the finest cities in South America.
We have explored various regions of Argentina and one city that stands out as being world-class would be Buenos Aires. Along with its surrounding areas, this is a remarkable place that is oozing culture everywhere you go.
While most are going to have a wonderful time anywhere in the city, it's common to want to go with a good estancia in Bueno Aires.
An estancia refers to what you would call a "ranch" and it's quite a popular option for those who want to experience a more laidback version of Argentina.
During our trip to Argentina, we did take the time to book an estancia in Buenos Aires.
If you are looking for an estancia near Buenos Aires, you are going to want to make sure it's in the right spot and is going to allow you to have a fun time without compromising on your needs. This has to be one of the primary requirements in a situation such as this.
Here are the best estancias in Argentina for those who want a high-quality option that will work for their needs.
Top Estancias In Buenos Aires
Estancia Villa Maria
While living in Argentina, we have spent a considerable amount of time in different estancias including the beloved Estancia Villa Maria.
We appreciate how authentic and unique it is compared to other estancias.
It starts with the spacious setup including the traditional architectural elements that add flourish to the property.
We felt everything was clean, crisp, and just had that aura you are looking for while resting in an estancia.
Plus, they did a great job of caring for our needs.
This included having everything well-designed and easy to access. We were also able to have fun riding horses nearby and of course, have good meals.
Estancia Don Manuel
When you are considering a good estancia in Argentina, you are going to want to pinpoint a solution that's well-designed and is going to allow you to have fun while you are there.
This is where the Estancia Don Manual stands out.
Those who like being able to stay active while on-site are going to want to have this ranch on their list. It simply works because you are going to be allowed to play polo and you are also going to have a chance to play tennis or simply go for a walk along the property.
The general simplicity of this estancia in Buenos Aires is what makes it appealing.
La Bandada
La Bandada has become an appreciated option for those who want a good estancia near Buenos Aires.
This is one of the more spacious properties on the list because it is spread across 250+ acres of land and you are going to have so many things to do.
We would recommend taking walks outside and just appreciating the natural elegance of the setup. This includes being able to go for a bike ride, swim, or just enjoy the horses that are available to you.
It works out well for those who are particular about the estancia they are staying in.
Estancia La Bamba de Areco
If you are more traditional with your requirements while traveling to Buenos Aires then you are going to want to take a look at the Estancia La Bamba de Areco.
What makes this ranch special?
We love how it is beautifully set up and you are going to enjoy how quaint everything is. This is due to it being a premier estancia that has been around for a long time.
You can bike around the area, go for a massage, or of course ride horses. This allows you to disconnect and just live in the moment for a bit.
Some people get interested in the idea of playing polo on-site and that is also going to be made available to you. If you are intrigued by this then it is a great place to be.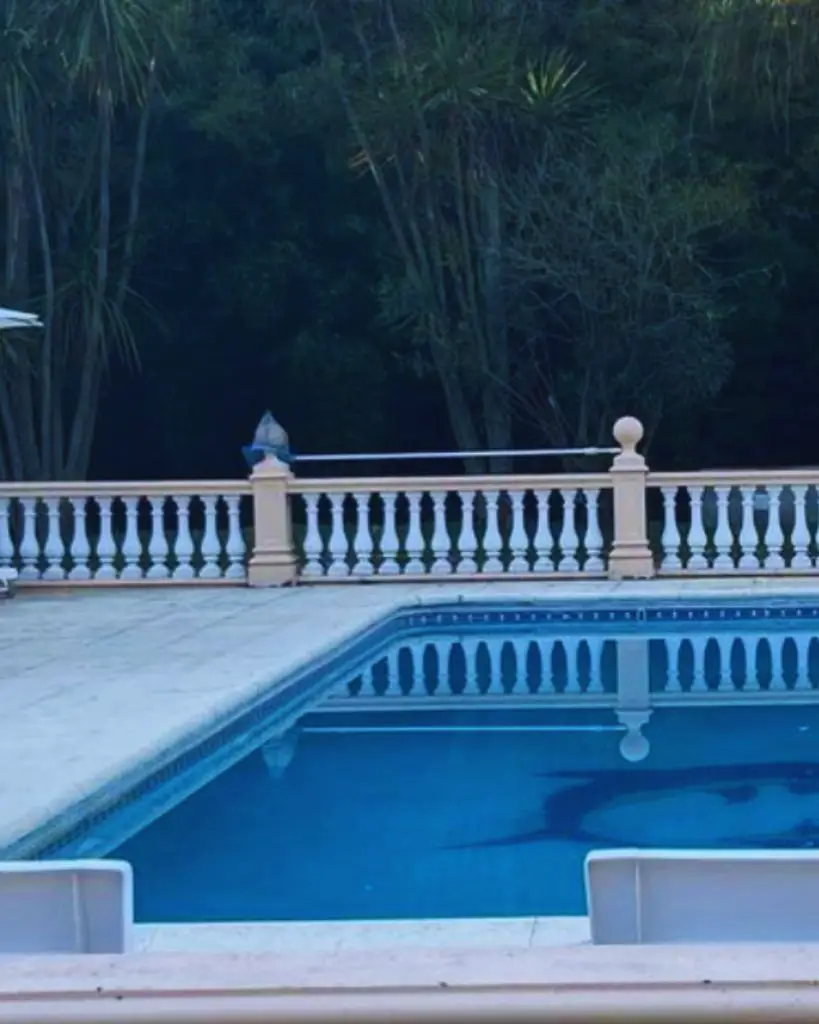 Estancia La Candelaria
When it comes to overall charm and elegance then you are going to know the Estancia La Candelaria is the real deal.
There is a certain quality to it that is hard to beat.
You are going to adore the amount of space that's on offer as it is spread across 100+ acres of land but it is also the overall design that's appealing. You are going to be looking at what is similar to a castle. It's a unique look and it is going to impress instantly.
We were in awe of this site because it is unlike others on the list.
Plus, you are going to have so much to do here and that is what makes it fun. You are not going to get bored here.
Estancia Los Dos Hermanos
Sometimes, the only things you are going to be on the lookout for are going to be simplicity and comfort. We know this is a requirement for some people and rightly so.
If so, the estancia Los Dos Hermons is going to pique your interest.
It is a fascinating place because it uses authentic architecture to set the tone for the site. This allows you to appreciate being there and just soaking in the Argentinian-style design in front of you. It's hard to beat this.
We adore this part of the setup.
Final Thoughts
These are the best estancias Bueno Aires has to offer.
We know there is something unique about spending time in or near Buenos Aires. It is indeed one of the greatest cities on the continent but that is just the beginning when you are looking to enjoy your time here.
We believe there is nothing better than taking the time to spread your wings a bit and see what is out there in Buenos Aires and the surrounding areas.
This includes booking an estancia in Buenos Aires. Put this on your list and then pick the one that resonates with your needs during the trip.
Amanda Harper is a travel enthusiast with 10+ years of traveling experience across the planet. Her passion for writing and travel makes her a walking bibliography on modern-day tourism.