Malibu is renowned for offering top-tier hiking trails for people to make the most of.
It's common for people from all over the world to come to Malibu and enjoy its gorgeous hiking trails. With so many options and great weather, it's easy for a hiker to enjoy their time here while taking great photos.
Finding the best hiking trails in Malibu with panoramic views is a must.
The top hiking trails in Malibu include the Chumash Trail, Los Leones Trail, and Zuma Ridge Trail. These trails offer breathtaking views, good weather, and access to wildlife that you won't see in other parts of the state.
We find these trails to be an ideal option for hikers that want to have a bit of fun and see what Malibu is all about.
Here is a deeper look at the top hiking trails in Malibu.
Best Hiking Trails in Malibu With Panoramic Views
Chumash Trail To Mugu Peak
Located at Point Mugu State Park, the Chumash Trail is a beautiful option for those who want to go hiking for a few hours.
Yes, it is not an easy hiking trail and might not be a good starting point for beginners, but it is a lot of fun for hiking enthusiasts. It is best to start by going to the main part of the Chumash Trail and then beginning your hike to the peak.
It's important to note, you are going to be ascending during this hike and it's going to take you high up. The views you are going to see at the top will be worth it but this is going to be stressful on the body. It's important to be prepared for this.
What makes it special?
The hiking trail is a historic one and it has been around for a long time. Plus, the view you are going to get at the peak is well worth the effort.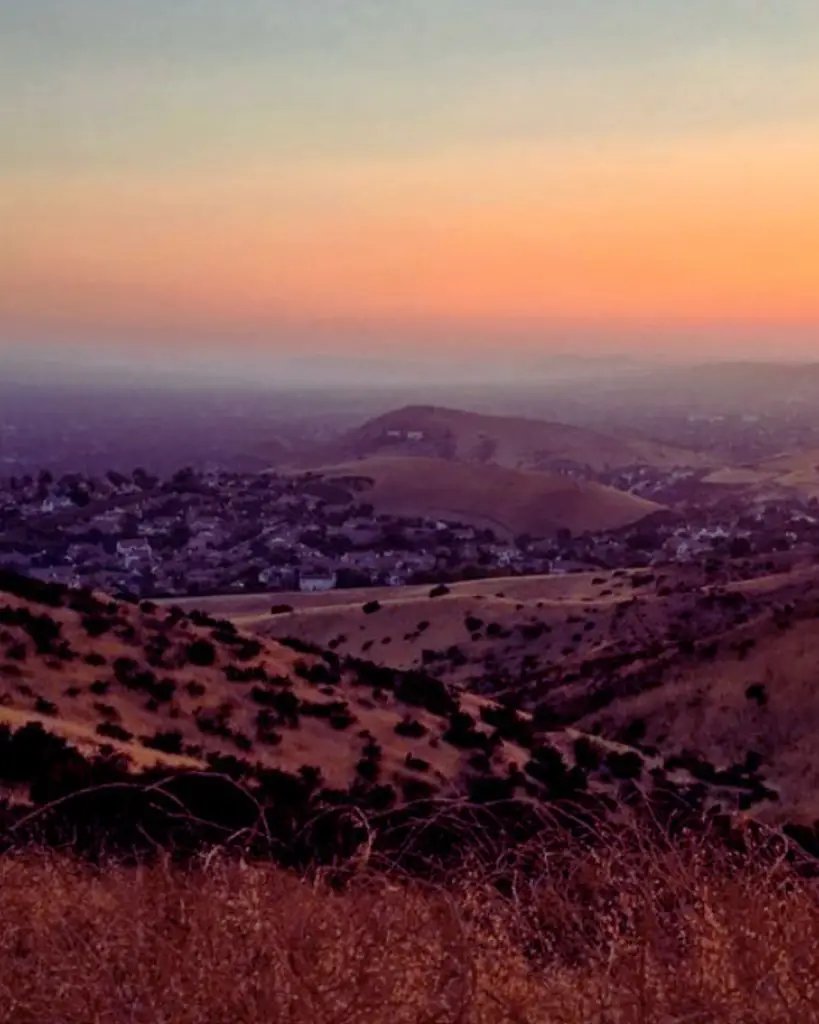 Los Leones Trail
The Los Leones Trail is one of those trails where you are going to get to see Santa Monica Bay in all of its glory.
We appreciate this hiking trail because it is ideal for those who want to ascend 500+ feet and get to see views that are not easy to access from elsewhere. This is a trail that has it all and you are going to have to put in the work.
Most people will ascend up the 500+ feet and settle at the top while getting to see the natural beauty around them. When the weather is great, the view you are going to get to see from the top is unforgettable.
Zuma Ridge Trail
The Zuma Ridge Trail is one of those underrated hiking trails in Malibu that you are going to want to take a look at.
This is near the Santa Monica mountains and you are going to know it will be an extensive hike. It is going to be spread across almost six miles and it is going to make you put in the work.
How much are you going to ascend?
You will be ascending almost 1400 feet, but the views are going to be to die for. You are going to see the Pacific Ocean and it is going to be breathtaking as soon as you get to the top.
We do recommend going later in the day as that is when it will be cooler. You don't want to get exposed to the elements without protection when you are walking on this trail.
Escondido Trail
The Escondido trail is all about the Escondido Falls.
This is a trail that is renowned for being a breathtaking one for those who love waterfalls. You are going to get to see the Escondido Falls along the way and the hike itself is gorgeous.
The one reason we adore this hidden gem has to do with the views. It is not a long hike, which means you can get it done quickly compared to some of the others on this list. Plus the natural elements along the way are memorable.
As for the waterfall itself, it is going to be a large waterfall that tends to glisten under the sun.
Solstice Canyon
The last hiking trail on this list is going to be the Solstice Canyon Trail.
We enjoy this trail because it allows you to see a myriad of things at once. You are not only going to get to see a waterfall but you are also going to observe nearby architecture that has historic elements associated with it.
It is not common to see this type of historic value along other trails in Malibu. Plus, it is good for families as it is not going to have a major ascent.
Most people will enjoy this trail because of the Solstice Waterfall. It is a gorgeous view and well worth the effort as you go through the trail.
Final Thoughts
Hiking is a lot of fun with the right trails.
Go through these top hiking trails in Malibu with panorama views to enjoy the natural elements in the area.
We also recommend checking out the top wineries in the area, premium coffee shops in LA, and places to eat brunch in LA.
Amanda Harper is a travel enthusiast with 10+ years of traveling experience across the planet. Her passion for writing and travel makes her a walking bibliography on modern-day tourism.