Whether it's camping on an East Coast beach or visiting a beach on the East Coast, it's always nice to explore the natural beauty of America.
We have been spending more and more time enjoying the vast charm of this nation. It's something we recommend to everyone and that includes those in Pennsylvania.
Planning a lakefront vacation in Pennsylvania is never a bad idea and that's what we have done too.
If you want to plan a vacation on the lake in Pennsylvania then this guide is a good starting point. We are going to shed light on the top spots in Pennsylvania for those who want to go close to a lake.
Best Spots For Lakefront Vacation In Pennsylvania
Gouldsboro Lake
Gouldsboro Lake is a delightful spot for those who want peace and tranquility.
We adore this spot because it's a massive lake that's spread across 200+ acres of land. You are going to be in awe of its natural beauty because there's so much to do in the area.
We love Gouldsboro Lake whether it has to do with swimming, renting a boat, or just exploring the area.
We went during the middle of summer and it was fascinating to enjoy the view while also exploring the overall charm of the lake itself.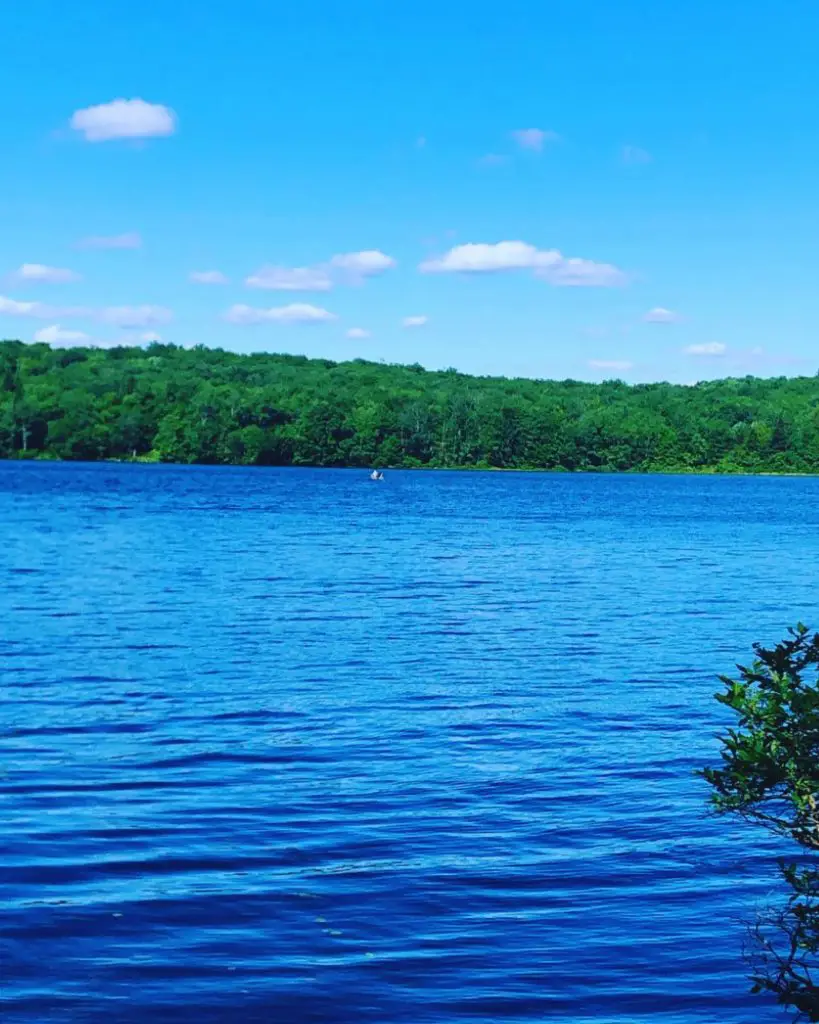 Blue Marsh Lake
If you are someone who wants to head into the water for a bit of kayaking or swimming then the Blue Marsh Lake is a real winner in the summer.
This is a manmade lake, but it is one of the best in the state.
You are going to adore the views around the lake and it's going to offer the type of breathtaking quality that will blow you away. We spent a few hours here and it was quite an enjoyable experience for the kids too.
Pymatuning Lake
Camping enthusiasts will often mention Pymatuning Lake.
We found this to be a great spot to take the camper because of the campground nearby. This is a charming spot that's organic, unique, and offers gorgeous views to boot.
We were able to set up shop at one of the camping spots nearby and took in the great views throughout our day there. Not only was the lake great, but so was the surrounding area. It was pleasant, safe, and there was lots to do.
We loved dipping our toes in the water because of how large it was. There are acres of land for you to explore, which adds to the lake's value.

Raystown Lake
Raystown Lake is a massive lake and it is spread over 8000+ acres of land.
Yes, 8000+!
You are going to be impressed by the sheer size of the lake along with how beautiful it is. We found a camping spot at one of the campgrounds near the lake and just took in the sight in front of us. It was great to be there and we took the time to go fishing too.
There is a sense of serenity in the area that is hard to come by at other lakes. You will love it here.
Lake Arthur
Water activities are a big thing at Lake Arthur.
This charming lake offers ample space for you to settle close to the water and take in the view. When you aren't taking in the view, it's time to head into the water and go for a swim.
Our family adored going into the water because Lake Arthur has pristine water. It's a pleasant experience to walk around the area and also enjoy people having fun around you.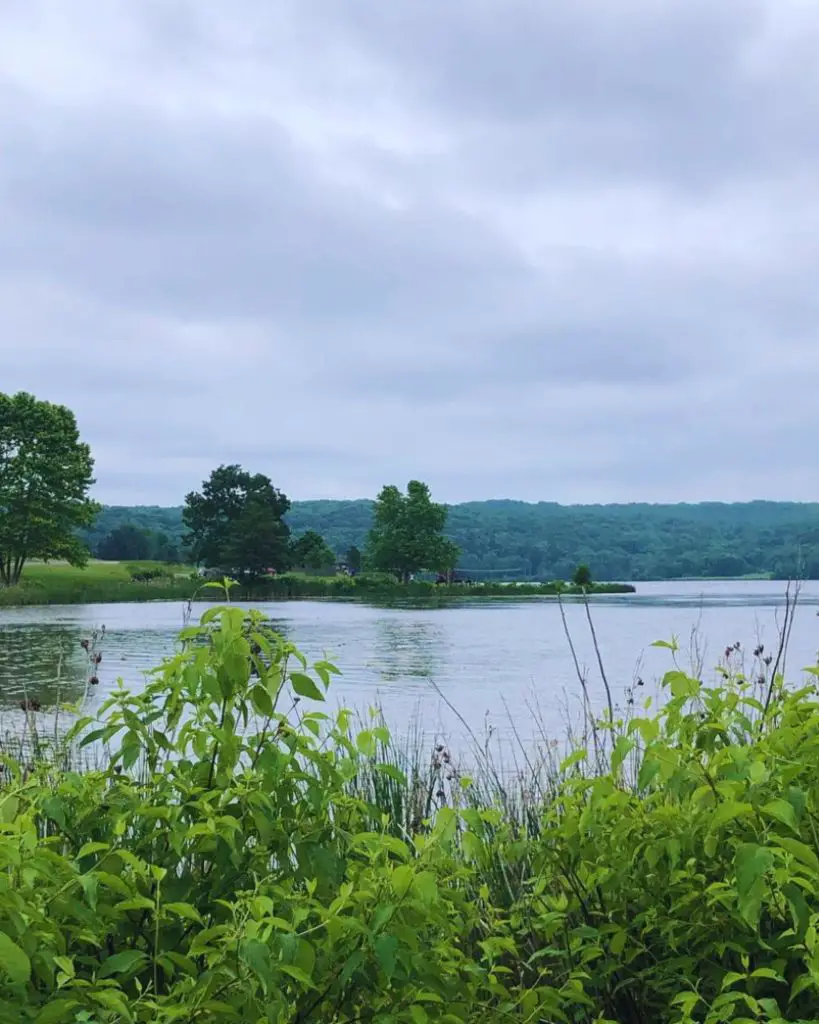 Lake Nockamixon
The one thing we like about Lake Nockamixon has to do with the wildlife.
This is not always common around some of the manmade lakes in Pennsylvania but that's not the case when you head to this organic lake. It's a breath of fresh air because the types of birds you're going to get to see will capture your attention immediately.
We couldn't look away because of the types of birds we were getting to see for the first time in our lives!
Along with the gorgeous wildlife, you are also going to love taking the boat out into the water here. While we always prefer going to lakes where the water is safe to swim (it's not here!) we still adored our time at Lake Nockamixon.
It has a simple charm to it that's always fun to enjoy.
Antietam Lake
The final lake on our list is going to have to be Antietam Lake in Pennsylvania.
This is a lake that is spread across acres of space and is attached to the revered Antietam Lake Park. You are going to adore the greenery here and the serene sounds of water splashing in the background.
During the quieter parts of the day, it's an experience your senses are going to enjoy.
We fell in love with this beautiful lake and it was a great spot to have a picnic too.
Final Thoughts
These are the best lakefront vacations in Pennsylvania.
You are going to want to make the most of finding a spot here whether you are looking to go for a bit of fishing, swimming, or just want to be close to the water.
These are spots that have it all and are well worth your time.
We have also written guides on the top beaches in Disney World and good RV parks in Florida.
Amanda Harper is a travel enthusiast with 10+ years of traveling experience across the planet. Her passion for writing and travel makes her a walking bibliography on modern-day tourism.