If you are going to be visiting Los Angeles or are from the area, it's always good to make time for Lavender Nights in Los Angeles.
There is a certain joy as the summer months run out because a new season is upon us.
This is a time of celebration and a time to get together with your loved ones. If you are trying to enjoy the moment and meet up with others then it's time to learn more about what makes Lavender Nights in LA a special experience for everyone.
We feel this is an experience you are going to want to make the most of.
Here is more about the Lavender Nights in LA.
About Lavender Nights In Los Angeles
Address: 10600 Highland Springs Avenue, Cherry Valley, CA 92223
Phone Number: 951-845-1151
What Is Lavender Nights In Los Angeles?
Lavender Nights is all about the lavender flowers.
These are known to grow during the summer months and it is the last moments as the lavender blooms begin to end. This is why you are going to get the opportunity to come and enjoy the moment with everyone else.
It's a fascinating event that takes place throughout the fall months. It tends to run between August 24th and October 29th.
We recommend taking the time to experience the farm and everything surrounding it. This is a fascinating experience that is going to allow you to view the lavender blooms, meet with the locals, and eat good food along the way.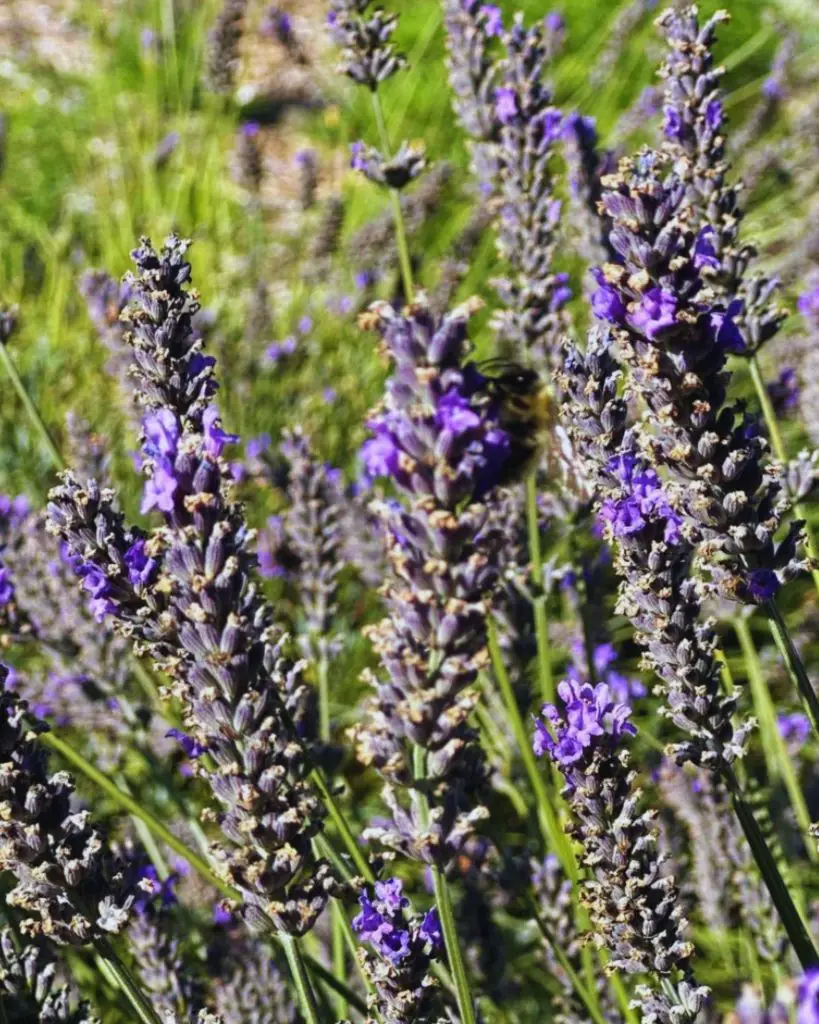 Food Options
If you are particular about what you are eating or you are a "foodie" then this is a great place to be.
We find the menu to be world-class.
Plus, it's good for all ages, which makes it easy for those who are going to be looking for a wide array of dishes while they are here. This is a place where there are pop-up stalls along with other vendors that are ready to sell good food on-site.
Take the time to view the readily available menu items and make the most of them. This includes the type of food you are going to have available to you.
Parking
Where are you going to be parking when you arrive on-site?
Parking is available but can be limited. It's best to be prepared to drive around and park on the nearby street. There are a few streets that can act as a place to park for those who are coming to this location.
However, the first option is going to be to go to the parking areas that are set up nearby. Once these are full, you can look at street parking.
Wagon Tours
Want to explore more of the area and see all that it has to offer?
We know this is an experience you are going to want to have. It's not just about the lavender blooms but also the greenery that is all around the farm. This is an impressive experience that is going to captivate you as soon as you arrive.
The wagon tours can be a lot of fun for those who want to get a view of the ranch and just roam around for fun. This is going to have a ticket attached to it, but it is well worth your time. It's common for kids to have a great time on the wagon.
Wine Tours
If you are someone who is looking for quality wine in LA, it's best to also consider the wine tour that takes place here.
A lot of people will come for the lavender blooms and the oak tree, but don't realize there is a lot more on offer. This is going to include the winery that is attached to the area. You are going to get to experience the joy of wine tasting here and you can also make the most of the free wine tours that are set up on the weekend.
If you come at the right time in the evening, you can enjoy the free tour.
Final Thoughts
Lavender Nights in Los Angeles is the real deal and one of the best events for those who love being outdoors and with the community.
You are going to have a great time here.
We also recommend going through our guides on the top waterfalls in Los Angeles, the best flower fields in Los Angeles, and the top sound baths in Los Angeles.
Amanda Harper is a travel enthusiast with 10+ years of traveling experience across the planet. Her passion for writing and travel makes her a walking bibliography on modern-day tourism.