Hiking in Leavenworth is one of the best experiences a person can have.
We have taken the time to explore some of the local trails and it is quite the experience. You are going to get to see it all here whether you are someone who is passionate about enjoying the good weather or you want to make the most of the wildlife.
It doesn't matter what you are hoping for because there is something for everyone in Leavenworth.
This is why it's time to look at some of our favorite hiking trails in Leavenworth and what makes them special.
Best Hikes In Leavenworth
Peshastin Pinnacles State Park
The reason we often recommend this trail is simple.
It's easy.
Yes, this means you are not going to have to pack too much and it's simple for all ages. The looped trail is only a mile long and you are going to have a great time walking through it without hindrance. This is ideal for those who want to have a great time and also make sure they get to see some of the natural greenery around the area.
This is one of the easier hikes, which is ideal for those who want to make the most of their time.
However, please note there is a bit of an incline during this loop. This means you do have to be prepared for this but it is still going to be a lot of fun.
We would classify it as an easy hiking trail in Leavenworth and well worth your time.
Lake Valhalla and Mount McCausland Trail
Now, it's time to look at one of the harder hiking trails in Leavenworth.
For those who want to hike in Leavenworth, you will know the Mount McCausland Trail is the real deal. This is a gorgeous trail that is going to allow you to enjoy the true nature of hiking in Washington as you would have imagined it.
We believe this is a beautiful setting that is going to make you smile from ear to ear.
What makes it difficult as a hiking trail?
When you are in Leavenworth, you will know there is going to be an ascending portion with this trail. This is due to Mount McCausland. You are going to have to climb it in a way. This is a part of the trail that is going to take a lot of effort.
Be prepared for it and pack properly before heading out.
Icicle Gorge
While this is 4.5 miles long, it is not going to be a challenging hiking trail.
Icicle Gorge is often recommended to people who are coming to the area whether you are a beginner or a seasoned hiker.
This is due to it being a loop trail that is only 4.5 miles long. This makes it easy to enjoy the views around you and also take the family.
We often have people walk with their families on this trail because they get to see the wildlife and also head to the waterfall.
This is what makes it a must.
Icicle Ridge Trail
When it comes to out-and-back trails, you are going to have this one on your list.
The Icicle Ridge Trail is a doozy.
It's going to take a bit of effort on your part due to how it is set up, but that also means you get to have a bit of fun here. There is an incline for the trail, which is something you are going to have to prepare for. However, the views are going to be a delight for the eyes.
We do recommend this trail and feel it is going to be challenging for families, but a good one for those who love the outdoors.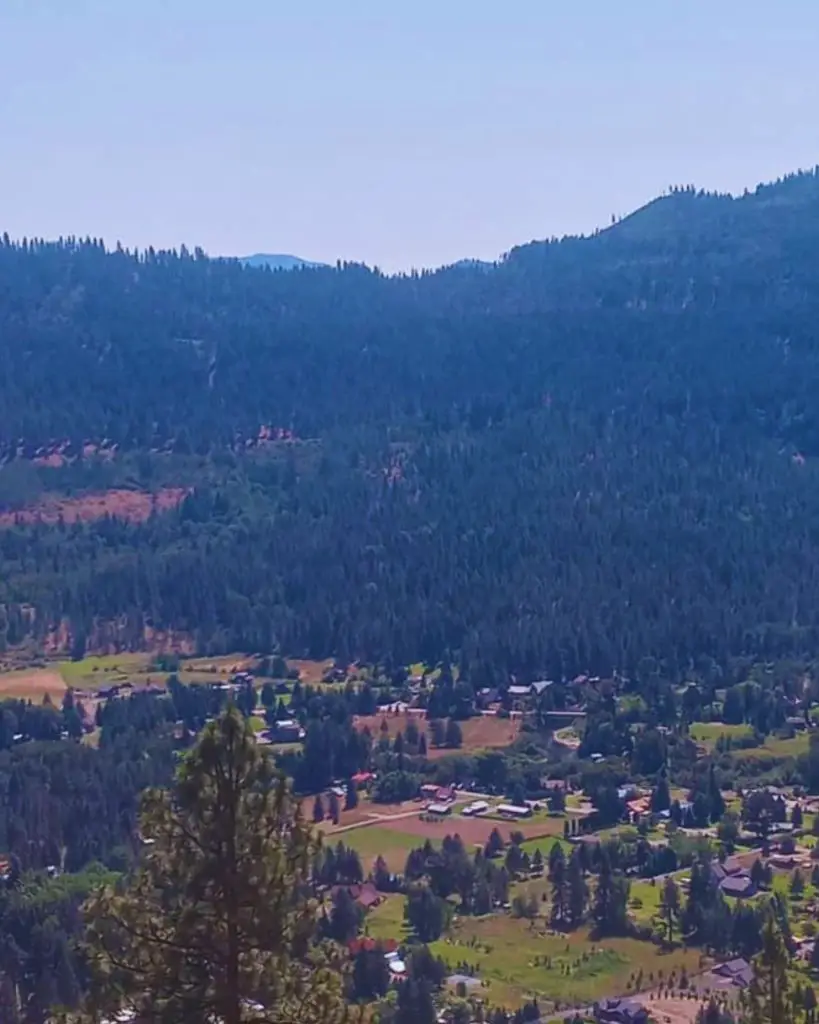 Colchuck Lake and Lake Stuart Trail
This is going to be spread across 11.7 miles, which means it's going to be taxing.
However, the Lake Stuart Trail is a beautiful option for those who want to enjoy what the lake has to offer and also explore the rocky area around it.
There are going to be portions of the trail that are tougher to navigate. This is normal and to be expected.
We appreciate this trail and feel it is a good challenge that is going to be rewarding too.
Old Pipeline Bed Trail
For those who are going to be heading out to the Wenatchee River, it's time to appreciate the beauty of the Old Pipeline Bed Trail.
You are going to enjoy what this trail is all about.
It's going to offer the excellence and beauty a person wants to enjoy when they are venturing through the area in Leavenworth. The Old Pipeline Bed Trail is spread along 2.4 miles and is quite the sight.
It is common for people to head straight to this trail with their loved ones because it works for most people and hikers.
Waterfront Park and Blackbird Island
This is another family-friendly hike in Leavenworth.
We believe this is a gorgeous one because it's spread along 2 miles and it is looped. This allows you to access the hike and have a good time with your loved ones.
We also adore the greenery and wildlife that is in the area. It is a unique experience and one that's going to be a great trip out during the summer.
This is often stated as one of the top things to do in Leavenworth.
Final Thoughts
We highly recommend these hikes in Leavenworth as they are fun, beautiful, and well worth your time.
We have seen hiking trails in LA, Boulder Park in San Diego, and also explore the outdoors in Oregon, but there is a certain charm that is hard to resist when you are in Leavenworth.
Amanda Harper is a travel enthusiast with 10+ years of traveling experience across the planet. Her passion for writing and travel makes her a walking bibliography on modern-day tourism.