The allure of moving to a tropical nation as an expat is hard to beat.
We commonly see this among expats wanting to find a warm place to live whether they're working or retired. This means you are going to have Bali on your list too.
Bali is a beautiful province situated in the heart of Indonesia and is one of the most beautiful places on the planet. It's a region of the world that welcomes people from all over the planet and it is a great place to stay.
If you are thinking about living in Bali as an American, you are going to want to understand what this is going to mean. You will want to learn about the pros and cons of living in Bali and how it is going to change your life.
This comprehensive guide is going to take a look at moving to Bali as an American and what it is going to include.
Benefits Of Living In Bali
Gorgeous Weather
Let's be honest, this is going to be one of the major plus points of moving to Bali as an expat.
Expats living in Bali will often talk about the tropical weather and how pleasant it is. Yes, it's going to get hot during the summer and there will be months when it's going to rain a lot but that does not mean you are going to hate it.
The gorgeous weather is going to appeal to you and it's going to make you happy with the value you're getting from it.
Anyone that likes spending time at the beach and lounging under the sun will want to look at the beauty of Bali. It is truly an experience that's going to impress you.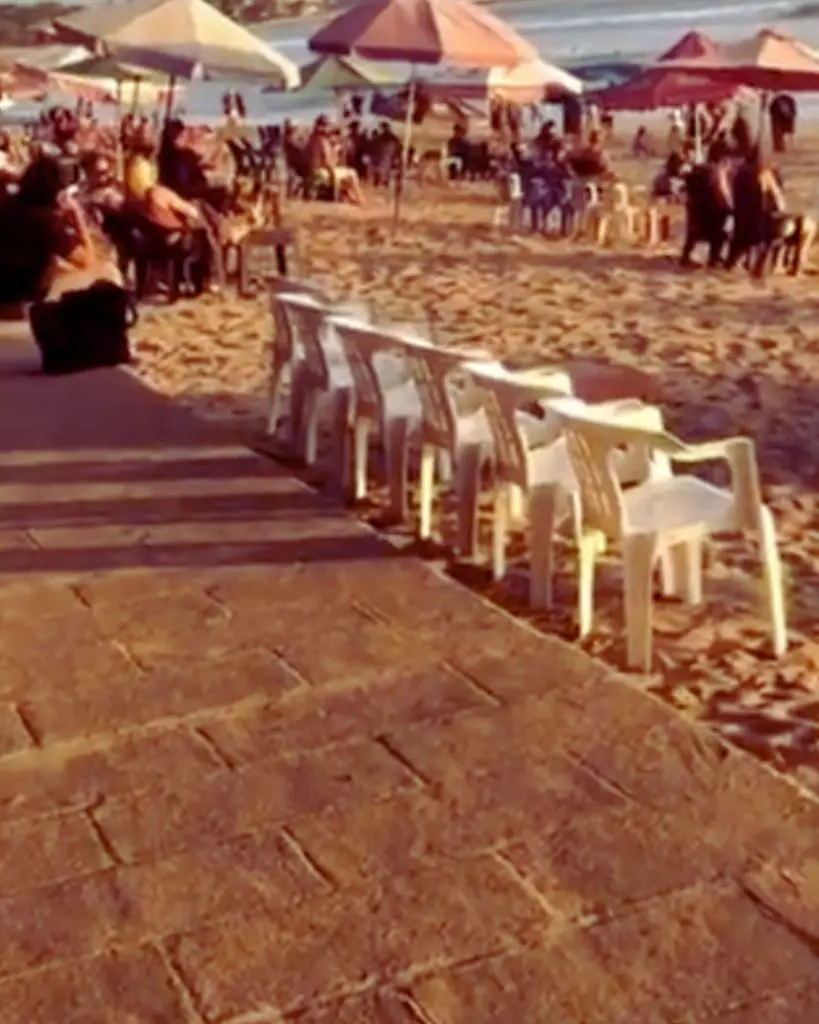 Ideal For Digital Nomads
Bali is a common destination for digital nomads.
Digital nomads in Bali are a common sight because of the tax rules and how low the cost of living is. This is a great option for those who are going to be earning their income online, so it does not matter what the local employment rate is like.
This might not have been possible in the past but Bali is a great place now.
We believe this is one of the best places on the planet for digital nomads and you are going to adore it.
Great Expat Community
Being able to reach out to other expats in Bali is a positive.
You are not going to feel alone when you are here and that does appeal to most people. The idea of being able to reach out to those who are in a similar situation as you and have been through the same experiences can be appealing.
Bali is home to thousands of expats and you can access them depending on the groups you find online.
Low Cost Of Living
This is an appealing benefit of living in Bali.
Expats moving to Bali will often talk about the lower cost of living compared to America. This is key because you are going to end up getting more value for each dollar you are spending in Bali.
This does help whether you are looking at the amount of rent you are paying for a villa or anything else you're buying in Bali.
Best Places To Live In Bali
Kerobokan
Kerobokan is a charming place that is situated close to the main Canggu and is often appreciated by those who don't want to be dealing with the business of Canggu itself.
We adore this place because it offers most of the perks you are going to get in Canggu and is still going to be quiet.
This allows you to enjoy your rest during the day and also find affordable rentals in the area.
We do recommend taking the time to check this place out and compare it to the rest of Bali.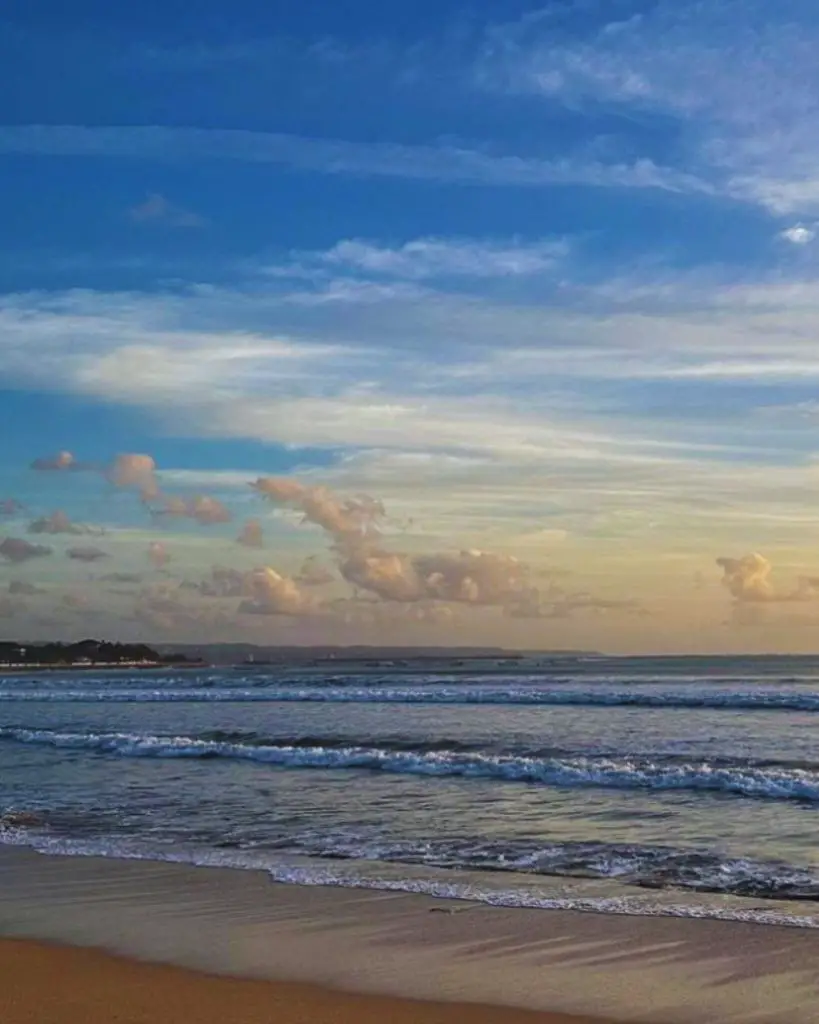 Canggu
This is going to be the premier place in all of Bali for expats.
It's where most expats are going to stay as soon as they are in the province.
Canggu is great because it is a popular destination for expats and it's where you are going to expect to go. There are thousands of digital nomads here and it's common to see people from all over the world around you.
This is also great because it's been designed with digital nomads in mind.
This includes the cafes and overall working spaces that are readily available to you in the region. You are not going to have to go far to find what you are looking for. The amenities that you are on the hunt for are going to be all around you here.
It's also ideal for those who are looking to grow their social circle.
You are going to find it easier to do that here and that is appealing to the average person.
Pererenan
For those who are looking at alternatives to Canggu in Bali, you are going to get to hear about Pererenan.
This is a beautiful region that is also known for being a quaint, traditional place in Bali and offers great rental villas throughout the area. This allows you to find a good deal in a beautiful place without having to think too much about it.
The reason we like it comes down to how relaxing it is.
It is not going to be full of people and you are going to get time to yourself here.
Tips For Living In Bali As An Expat
Get Health Insurance
This is going to have to be a top priority as you are living in Bali as an expat.
You have to make sure you are signing up for health insurance as soon as possible. The reason for signing up to get health insurance comes down to staying safe.
You will want to take the time to get quality health insurance as it will allow you to use private healthcare options and stay safe in Bali.
This can save you quite a bit of money since you are going to be staying here for a while.
Prepare For The Heat
This is going to be a natural part of residing in Bali.
American expats living in Bali will often talk about the amount of heat they need to deal with in Bali. This creates a situation where the tropical weather is going to create concerns.
During the summers, it does get hot.
You will have to get used to the humidity, but the weather is going to also lead to a bit of rain. Most people don't mind this because it still stays warm.
Get A Scooter
How are you going to get around the area?
This is a key question to ask yourself.
Most people are going to look to get a scooter. This is going to allow you to get from point A to point B without too much thought. If you can afford it, you can also go with a car if that is better for you. It comes down to your budget but you should have some mode of transportation in Bali.
Pay Annual Upfront Fees For Villa Rentals
You are going to have to think about accommodations when you are in Bali.
The system here is simple.
You are going to have to pay 12 months of rent in one go. This is how you are going to book the villa and it will lead to a better deal too.
We do recommend aiming for the 12-month deal because you are going to get a much better price. Some people bring that term down but then the landlord is going to charge you more for it.
Final Thoughts
This is what you have to consider before living in Bali as an American.
Bali is one of the best places on the planet for expats and digital nomads. You are going to find like-minded people throughout the province and that's what makes it an appealing place to be in Indonesia.
We find this to be among the best options for those who are looking to earn money online and just want a place to relax.
We also recommend reading more about expats in Hawaii and expats in Fiji.
Amanda Harper is a travel enthusiast with 10+ years of traveling experience across the planet. Her passion for writing and travel makes her a walking bibliography on modern-day tourism.