Staying in Spain as an expat is a common occurrence.
We find Madrid to be one of the main cities in Spain to welcome people from all over the world. It's a charming, bustling place that has lots of things to do and good weather.
This makes it ideal for those who want to retire in Spain as expats or are thinking about trying something new in their lives.
If that is you, Madrid is a great place for expats.
Living in Madrid as an expat is one of those experiences that is going to change your life for the better.
Here is our take on staying in Madrid and what it is going to have to offer.
Benefits Of Living In Madrid
Good Weather
We find the weather to be excellent.
This is essential for those who are moving to Madrid as an expat and might not want to deal with harsh winter conditions. You are not going to be facing those conditions in this lovely part of the country and the temperature is going to remain mild.
This is ideal as there are going to be winters but it will never be difficult to stay in.
You can layer up when the temperature drops and you will be good to go. For the most part, the weather is going to be good and warm.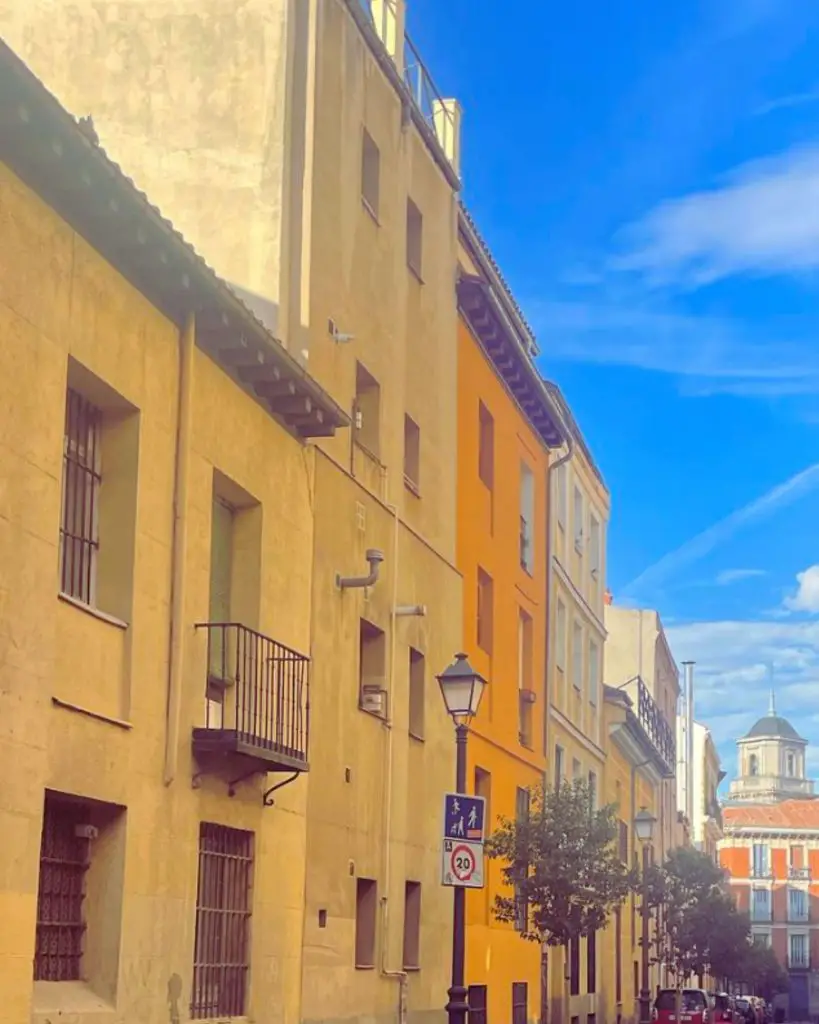 Affordable
For a major city, Madrid is one of the more affordable places to live.
In other nations, you will often see the prices skyrocket in these cities but that is not the case in Madrid. Instead, you are going to find it to be quite affordable, which is great for anyone that wants to maintain a good quality of life.
Expats living in Spain will often mention Madrid as one of the more cost-efficient places to live in the country.
Lots Of Attractions
Are you someone who gets bored easily?
Madrid is not going to let you get bored quickly. Instead, you are going to have quite a few things to do in Madrid while you are here.
It is common for people living in Madrid to head out to those landmarks and attractions throughout the city.
We recommend places such as El Retiro Park or the Royal Palace of Madrid.
Modern City
This is one of the perks of living in Madrid.
You are going to be residing in a modern city that has all of the benefits you are going to expect when you are in town.
It's common for expats to stay in Madrid because it's welcoming, modern, and offers loads of quality amenities in one place.
This makes it a lot easier to adjust to when you are in the city.
Best Places To Live In Madrid
Malasana
For those who are looking to enjoy a neighborhood that is bustling, charming, and vibrant while still maintaining that authentic Spanish touch then you are going to want to take a peek at Malasana.
This is a riveting neighborhood that's easy on the eyes and is also electric throughout the day.
It could be the middle of the night and there are still people that will be mulling about doing their thing.
The region is also ideal for those who want to find good cafes and/or eateries that are going to mix things up while offering access to local cuisine in Madrid.
Retiro
Do you love open spaces?
Retiro is the right part of the city to be in and it's a common spot for those who are working in Madrid. It's normal for professionals to take the time to find a house here because it's going to keep them close to their work while also enjoying freedom.
Retiro is a world-class part of the city and is a neighborhood that is going to be easy for your family to adjust to.
We like how it's cost-effective, spacious, and also beautiful to live in.
It's normal for people to head outside and just soak in the good weather while walking around. This is one of those neighborhoods in Spain where you are going to feel safe and enjoy your time mulling around.
Salamanca
Salamanca is a traditional Madrid neighborhood.
It's beautiful, historic, and has those finer details that people associate with Spanish architecture. You are not going to find this as openly in other neighborhoods as you are going to in Salamanca and that is attractive to a lot of people.
The one thing you are going to realize about this place will be how costly it can be. The prices are higher here than in other parts of Madrid.
You are going to be dealing with a more posh area that is going to offer open spaces and more luxurious amenities.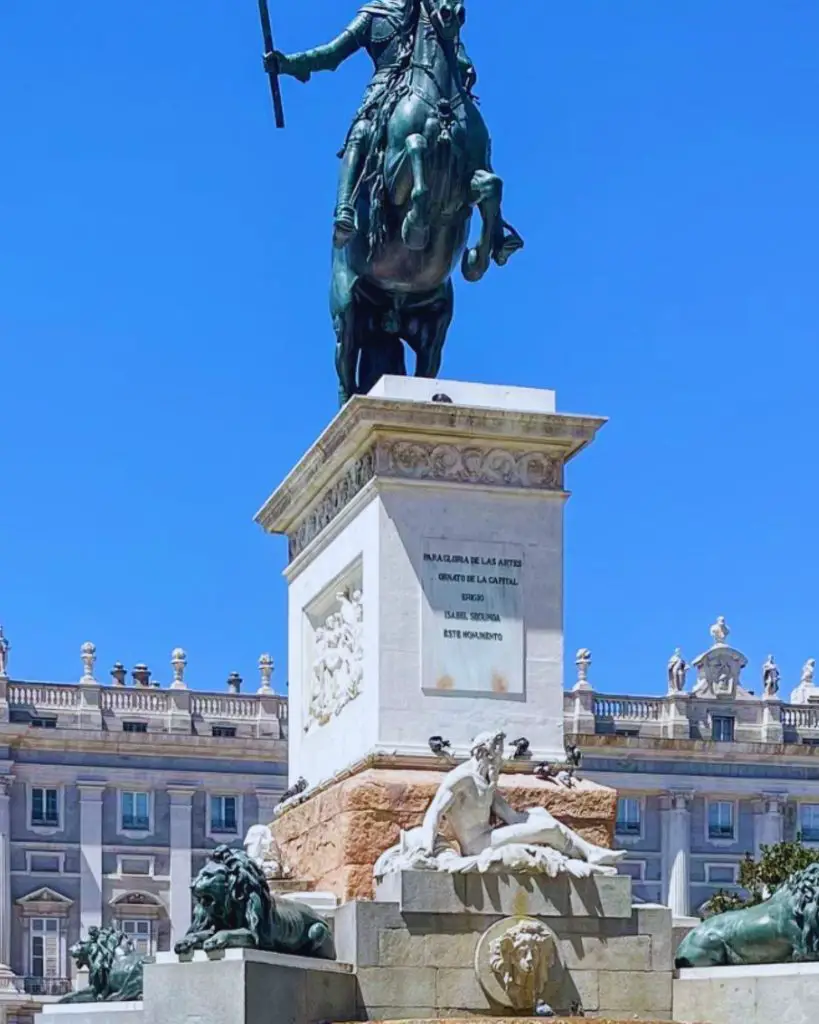 Tips For Living In Madrid As An Expat
Consider Walking To Places
Yes, you can take the time to get a car in Spain but it's never a bad idea to walk.
We recommend taking the time to walk to places because most things are nearby. The transportation network in the area is good but it is not always going to be a great option for shorter distances.
We find it is best to beat the traffic and just walk to places to keep things simple. The weather is going to be good enough for you to pull this off and have a good time too.
Brush Up On Your Spanish Lingo
Sure, you can find a translator in Spain for your official documents, but what about your daily interactions in the major city?
Spanish is the first language in the city and it's going to be what people speak when they are working at shops.
For touristy spots, this won't be an issue as they will know English. However, the more you venture out of those areas, the more you are going to realize knowing a bit of Spanish is a good thing too.
Reach Out To Expats
Expats are present in Madrid.
Americans living in Madrid are going to be accessible in the form of digital nomad groups or expat groups in the city.
They tend to hold meetups from time to time, so this is a good way to meet with like-minded people in Madrid.
Don't Stick To The Touristy Areas
This is a mistake people make.
You are not going to want to stick to the touristy areas in Madrid. Yes, they are welcoming but you will also want to get a real feel for what it means to be in Madrid.
This is why you are going to want to ensure you get the most out of the touristy areas and then also explore the inner streets of Madrid.
This is how you are going to get to experience another element of living in Madrid.
Final Thoughts
Living in Madrid is a breathtaking experience and life-changing.
We feel it's a must for those who are going to be living in Spain in the future. This is a vibrant, welcoming city that has all of the touches that you are hoping for in Europe.
Please also take the time to read our take on potential racism in Spain and how your experience can be as a person of color.
Amanda Harper is a travel enthusiast with 10+ years of traveling experience across the planet. Her passion for writing and travel makes her a walking bibliography on modern-day tourism.