Canada is renowned for its major cities whether it's Vancouver, Toronto, or Montreal.
These are economic hubs with glistening natural beauty, growing populations, and an incredible amount of wealth. While all of this is true, you will often get confused as to which city is best for you and your family moving forward.
Is it better to live in Vancouver? Or should you be heading to Toronto?
Toronto has a population of just under 3 million people, while Vancouver has a population of just under 700,000. Both are major Canadian cities with one being associated with New York while the other reminding people more of Seattle.
When figuring out whether you should move to Vancouver vs Toronto, it's important to break down their qualities to better recognize what you will get when you live in one of these Canadian cities.
Real Estate In Vancouver Vs Toronto
Living in Vancouver vs Toronto means having a good understanding of where you're going to move.
This includes assessing the property prices in the region, general appreciation, and the right neighborhoods for your needs. This can depend on your perspective on real estate and whether or not you want to rent.
For the most part, both cities are expensive.
They are often reported as being among the most expensive cities on the planet let alone Canada for buying properties.
1. Vancouver
To start with Vancouver, it's common for the average house price to be $1,100,000+.
For those who wish to rent in Vancouver, you will end up with a 1-bedroom apartment for over $2,200. This goes up as you look at bigger apartments and it also depends on where in the city you are residing.
2. Toronto
Toronto is also an expensive city to move to.
It has an average house price around the same range with it being $1,100,000+. The price goes higher the closer you are to the downtown core.
As for the rental options, a person looking to get a 1-bedroom apartment in Toronto is going to have to set aside $1,900+.
This will rise as you increase the size of the apartment and how close you are to the downtown area. cost of housing is expensive in both Vancouver and Toronto. However, if you want to pick a cheaper option between the two, Vancouver should be your pick. Housing in Vancouver is on average a little bit more affordable.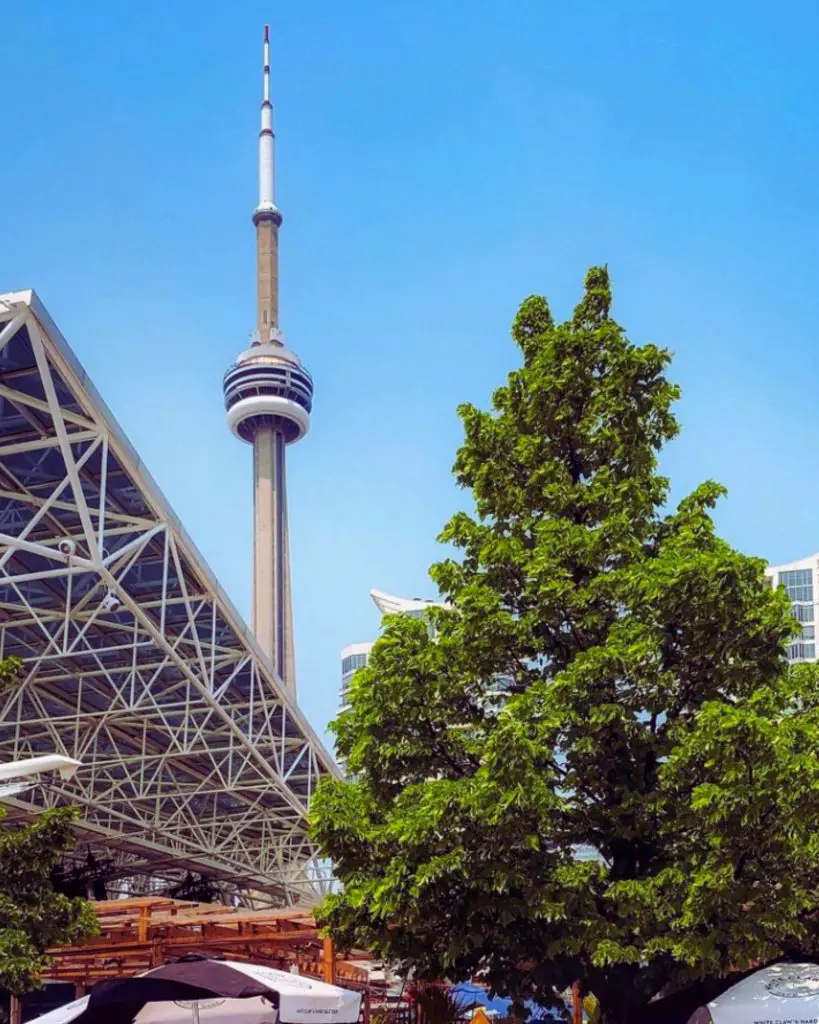 Public Transit In Toronto Vs Vancouver
How are you going to get around when in Toronto or Vancouver?
Public transit is an essential point for those moving to the area. You will want to get a real gist of how your experience is going to be with the local transit system.
Vancouver has what is known as the TransLink.
TransLink encompasses the SeaBus, SkyTrain, buses, and the West Coast Express train.
The average person is going to invest in a monthly pass, which is going to vary depending on where you reside. It can go up to $181 per month.
In Toronto, the transit system is run by the Toronto Transit Commission (TTC).
This includes the buses, streetcars, and subway.
How much does it cost to use the TTC in Toronto?
The average monthly pass is going to be $150+ for an adult.
Cost Of Living In Toronto Vs Vancouver
What is one of the most important elements of moving to a new city?
You are going to want to understand the cost of living as soon as you move in.
Both are expensive cities.
When looking at the average cost of groceries, Toronto is more expensive than Vancouver. Based on market research, the average Vancouver resident is going to pay $200 for their groceries, while a person in Toronto is going to be closer to $280.
This is an $80 difference for the same items.
This is assuming a person is buying bread, milk, eggs, meat, rice, and fruits along with other necessities.
In the grocery department, Vancouver is taking the lead with its affordable pricing.
You also need to account for other elements associated with the cost of living.
Toronto tends to be far more expensive when it comes to transportation, utilities, and other set costs that you are going to pay. The only place Toronto saves a bit is on fuel cost, whereas Vancouver is far more expensive per liter.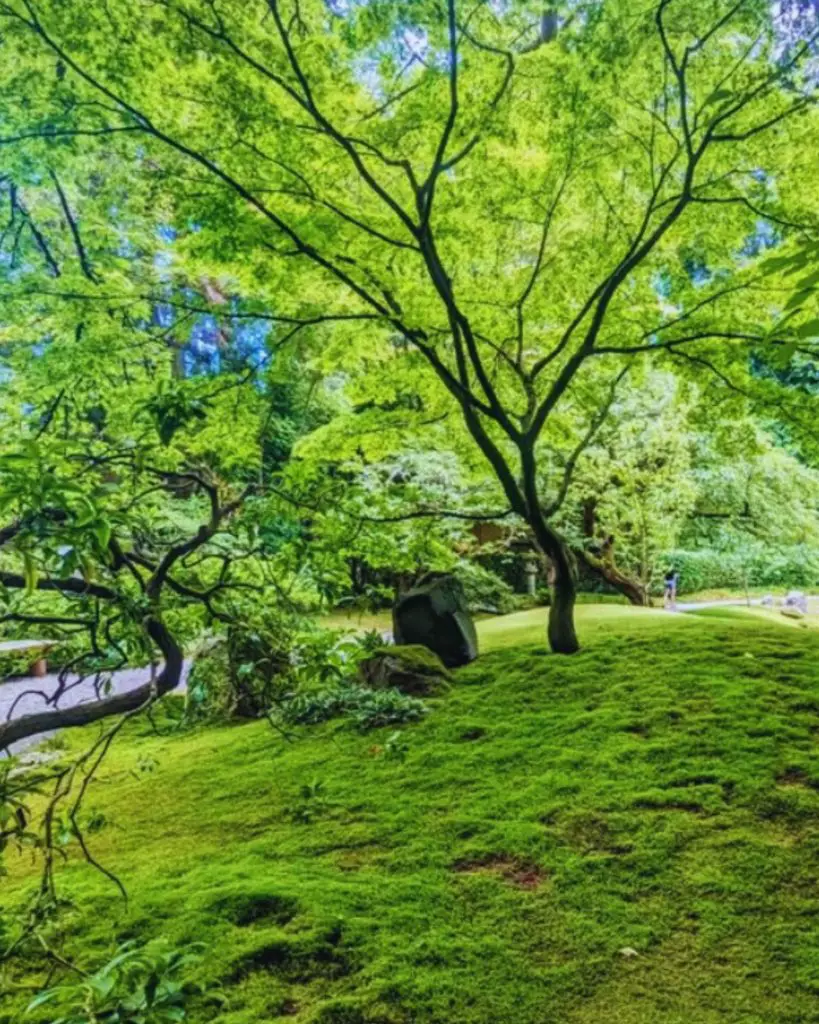 Educational Opportunities
This is a fascinating comparison and it's one where Toronto shines.
Toronto is home to several world-class universities including the well-renowned University of Toronto. It is also close to various top-tier universities such as Queen's University, McMaster University, and Waterloo University.
Vancouver also has the University of British Columbia and Simon Fraser University but it does not have the same number of top-grade options as Toronto.
Entertainment Options
What about having a bit of fun when you want to let loose?
It's important to also look at this aspect of your life because it is essential.
Both cities have lots of things to do and you are not going to get bored. These are major cities and the surrounding areas also have numerous plus points for those who want to have fun.
Vancouver is often associated with its outdoorsy elements including being able to enjoy the hiking trails or skiing in the winter.
In comparison, Toronto also has loads of natural beauty around its surrounding areas but it is still known more for other elements including restaurants, galleries, museums, and more.
Ontario is a fascinating province and it's easy to take day trips to some of the most beautiful natural attractions in the country.
It's also important to think about the costs associated with entertainment in Vancouver vs Toronto.
Vancouver is not expensive when it comes to entertainment.
Most people can end up going to a restaurant and spend less than $70 for two people, while also getting a chance to enjoy alcoholic drinks and then head out for a movie. The average couple is going to spend $200 on entertainment + eating out in Vancouver.
Doing the same thing in Toronto is going to be slightly more expensive and it can end up coming out to be $230.
The plus point of Toronto is there is always something to do at all hours of the day.
Crime Rate & General Safety
When it comes to the crime rate in both cities, these are major cities and that can lead to various crimes occurring throughout the year.
Toronto tends to have a higher crime rate in comparison to Vancouver.
However, for the most part, these are safe cities and are well-policed. It's common for people to feel safe while residing in these cities.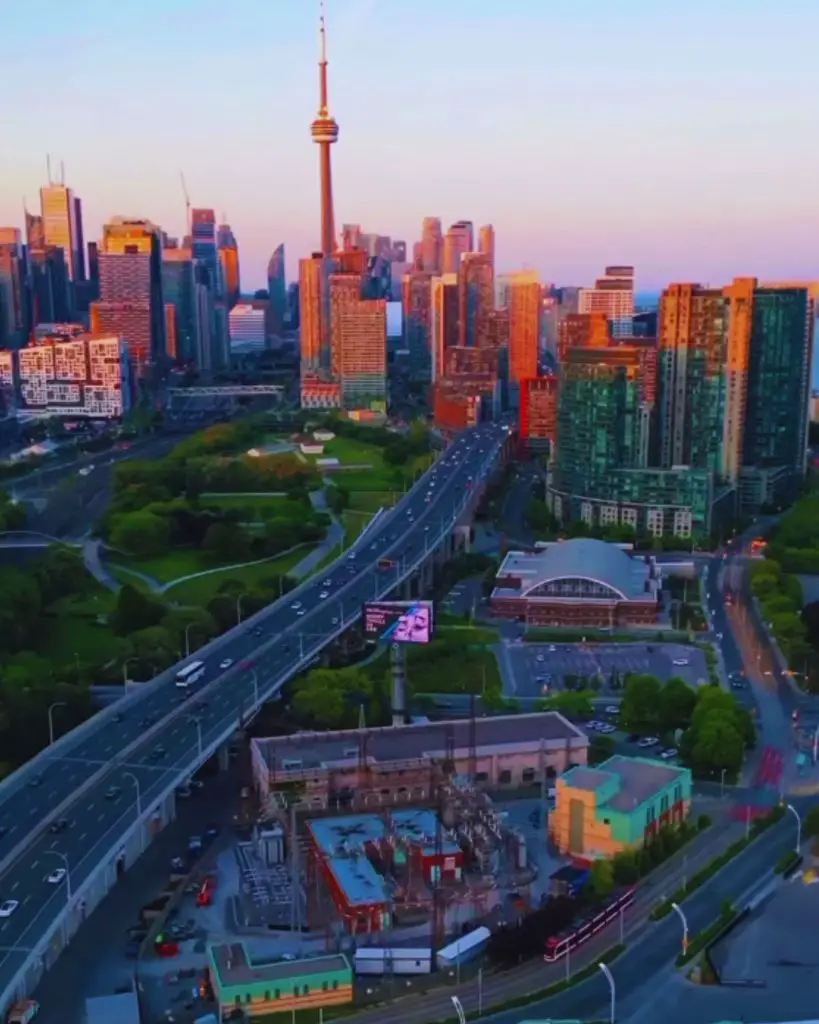 Employment Opportunities
If you are looking for a job, it's essential to consider a city's employment rate.
For the most part, these are the economic hubs of Canada and a considerable amount of money flows through these cities throughout the year.
All of the major jobs are here, which makes it ideal for those who do want to be gainfully employed as soon as they move in.
Vancouver has a low unemployment rate,
It's common for skilled individuals to move to Vancouver due to its burgeoning economy. This includes top-tier companies offering jobs to accountants, IT professionals, marketers, and more. There are numerous organizations in the heart of Vancouver making it easier to find a good job.
Toronto is also a massive economic hub.
It has all types of businesses due to how close it is to New York and the East Coast. This makes it one of the most important financial cities in all of Canada.
While it is a strong economic hub, it's important to note that the unemployment rate is still higher than in Vancouver across the board.
This means if the goal is to find a job then Vancouver is a better bet.
Earning Potential
If you wish to earn a good salary, you will have an eye towards the earning potential of both cities and where you can make the most amount of money.
For the most part, both cities offer great salaries.
If you look at the top jobs in the city, here is a breakdown of what you are going to see.
Doctors – $110,000 (Vancouver) vs $90,000 (Toronto)
Engineers – $60,000 (Vancouver) vs $60,000 (Toronto)
Teachers – $40,000 (Vancouver) vs $40,000 (Toronto)
Accountant – $50,000 (Vancouver) vs $50,000 (Toronto)
Lawyer – $50,000 (Vancouver) vs $70,000 (Toronto)
As you can tell, most of these salaries are in the same range except for lawyers and doctors.
Depending on your career path, this can make a significant difference in your quality of life over the long haul in a particular city.
Taxes
Canadian taxes do have to be taken into account and both cities are renowned for being tax-heavy.
For income taxes, a person earning $42,000 is going to pay an income tax of 5.06% in Vancouver. In comparison, a person earning $42,000 in Toronto is going to pay an income tax of 5.06% too.
The changes are seen in the next bracket.
A person earning between $43,000-$84,000 is going to be taxed an additional 7.7% on those earnings in Vancouver. In comparison, a person in Toronto earning the same amount is going to be taxed an additional 9.15%.
So, you end up paying an additional 2% of your income in Toronto.
What about the sales taxes?
The sales tax in Vancouver is 12%, while it is 13% in Toronto.
The difference is not huge but every cent does add up over time when you are living in a major city.
Final Thoughts
These two major cities in Vancouver are burgeoning with opportunities and it often comes down to your preference as an individual moving there.
This comparison of living in Vancouver vs Toronto should have helped shed light on what each city has to offer.
For the most part, Vancouver is a more affordable city day-to-day but has expensive housing. It is also a more laidback city with more rain. In comparison, Toronto never sleeps but is more costly on a daily basis with a higher unemployment rate.
It's important to figure out what works for you and your situation as both are great major cities in Canada.
Also, feel free to go through our guide on Hawaii and whether or not Los Angeles is a good place to live.
Amanda Harper is a travel enthusiast with 10+ years of traveling experience across the planet. Her passion for writing and travel makes her a walking bibliography on modern-day tourism.