While Switzerland is not associated with the cheapest European nations, it is one of the most popular places to visit in this part of the world.
We do believe this is one of the best countries to live in and it offers all of the benefits a person is going to want when it comes to safety, beauty, and quality of life.
If you are looking at the best places to live as an expat, we would have Switzerland on the list. However, which city in Switzerland is the most elegant?
We have been to a wide array of Swiss cities and here are our favorites.
Top Beautiful Cities In Switzerland
Thun
Thun is one of the most beautiful places in Switzerland.
It has an allure that's impossible to beat with Lake Thun sifting through the background. It's one of those charming cities that is situated in Bern and is well-associated with being a gorgeous place to reside.
We adore this place because it is quite a sight.
You are going to be in awe of the background because it's going to feel unreal at times. When we were walking around, the natural colors and the vibrant beauty all around us were almost perplexing. You can't believe it as you are in Thun.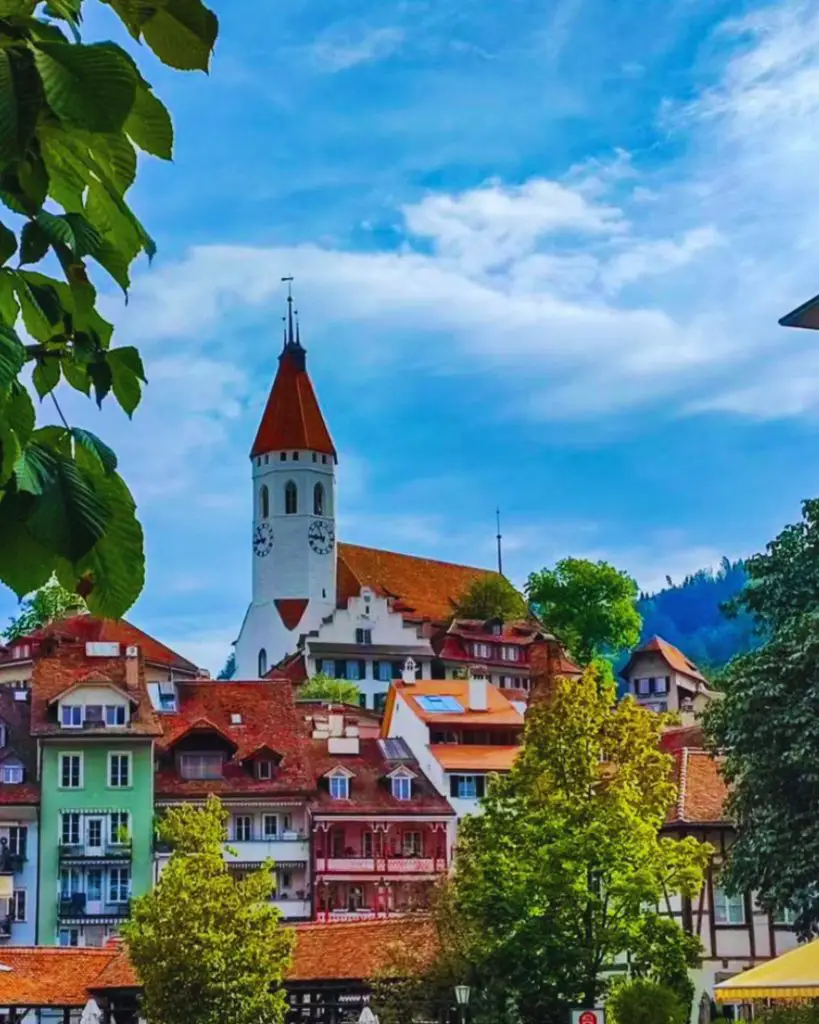 St. Gallen
When it comes to Swiss architecture and historic presence, St. Gallen has to be right up there with the top cities in Switzerland.
It's a fascinating place situated in northeast Switzerland and an exceptional place to enjoy the Appenzell Alps. Just exploring the city is going to draw your interest as each building offers something unique and is easy on the eyes.
When we were there, we took the time to check out the various sights including the beautiful Abbey Library, which is quite exceptional to look at. We also took the time to walk through the winding streets and meet with the locals, which only adds to the appeal of being there.
Basel
Basel is a hidden gem in our eyes.
If you are in northwest Switzerland, you are going to want to take the time to visit Basel. Its exceptional beauty is hard to deny because everything about it is colorful.
You are going to fall in love with the architecture and how everything is interconnected. When we walked around, we noticed the traditional cobblestoned streets, winding roads, and of course, the magnificent markets that were all around us.
There is a sense of tranquility in this city that is charming and easy-going.
Geneva
Geneva is often mentioned in the world of politics but what about the city itself?
It is indeed a picturesque place with a beautiful view of the mountains. You are going to be impressed by the view as soon as you are there because it's an eye-catching destination. Geneva is the real deal for those who adore natural beauty and want to explore a place that has a little bit of everything.
You are going to see beautiful views wherever you are in Geneva.
This includes the gorgeous greenery, beautiful lake, and of course the various attractions around Geneva.
Vevey
Vevey is an underrated gem when it comes to Swiss cities and we rarely hear people talk about it when they should be mentioning it.
This is one of the more aesthetically pleasing cities for those who want a good view of the French Alps. You are going to be stunned by how mesmerizing the vantage points are from the city looking outward. It is eye-catching and perfect during various times of the year.
We love being in this beautiful city and find it to be almost intoxicating.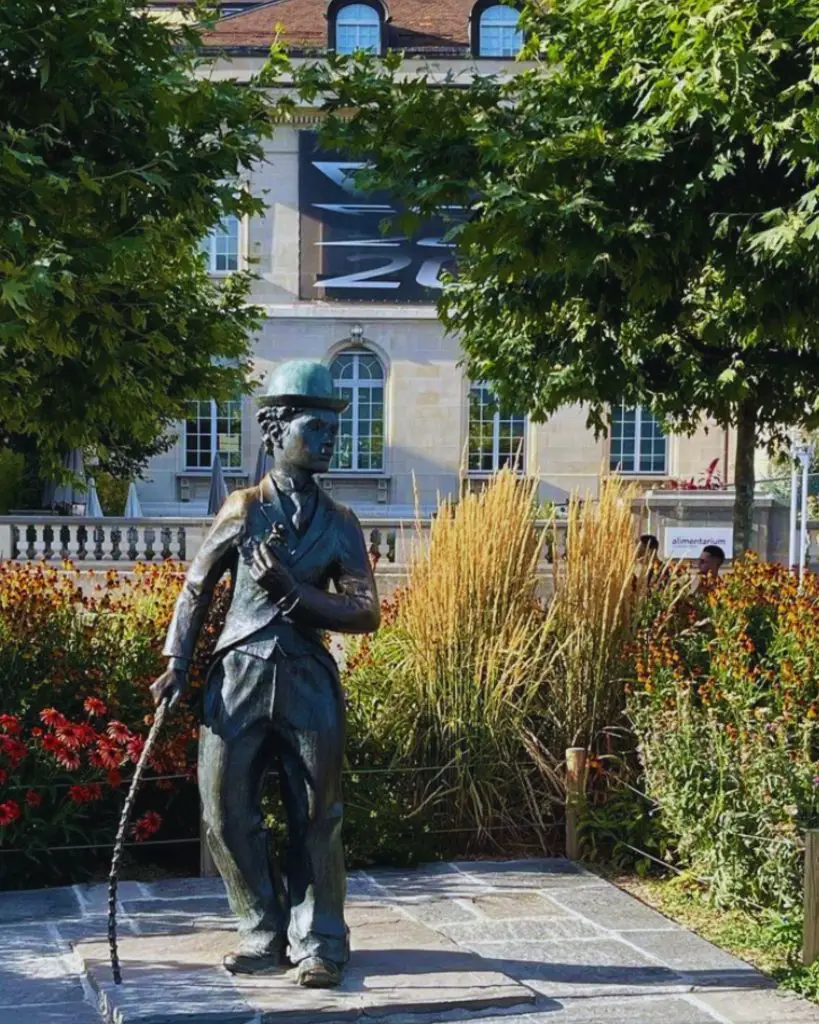 Bern
Bern is a cherished part of Swiss culture.
It's a capital city with international quality spread throughout every inch of the region. Whether it is the beautiful buildings, charming people, or the cobblestoned streets, you are going to be thoroughly impressed by the aesthetic.
It's a place that is perfect for those who want to get a proper dose of Swiss history.
When we were in Bern, we took the time to visit the heralded Munster Cathedral and of course, spend hours at Bear Park. These are beautiful places that are heralded for their history, charm, and natural grace.
We could not believe how beautiful this region was.
Locarno
The Italian vibes of the name are an ode to its graceful beauty.
Lake Maggiore sits along Locarno offering a breathtaking selection of views during various times of the year, We took the time to visit Ticino, which is an exemplary region and a perfect place to spend with your loved ones.
Just being able to set up a picnic with the greenery all around you is enthralling. You are never going to be able to forget it!
We also adored the historic Old Town, which was ideal for not only its beauty but also its people. You are going to get to meet with the locals and just soak in the sights all around you. It's a fascinating experience.
Lucerne
Lucerne is often listed as being one of the most elegant cities on the planet.
You see people from all parts of the world come to Lucerne to enjoy its beauty and rightly so. There is no doubt how gorgeous Lucerne is and all of its natural attractions are beautiful.
As you walk around, you are going to enjoy the mountain range and Lake Lucerne. It's fascinating to get to see this type of natural beauty all around you whether you are in one part of the city or another.
Even when you are not mesmerized by the natural elements, you are also going to enjoy the architecture. It's fascinating to be able to take in these buildings and enjoy everything they have to offer.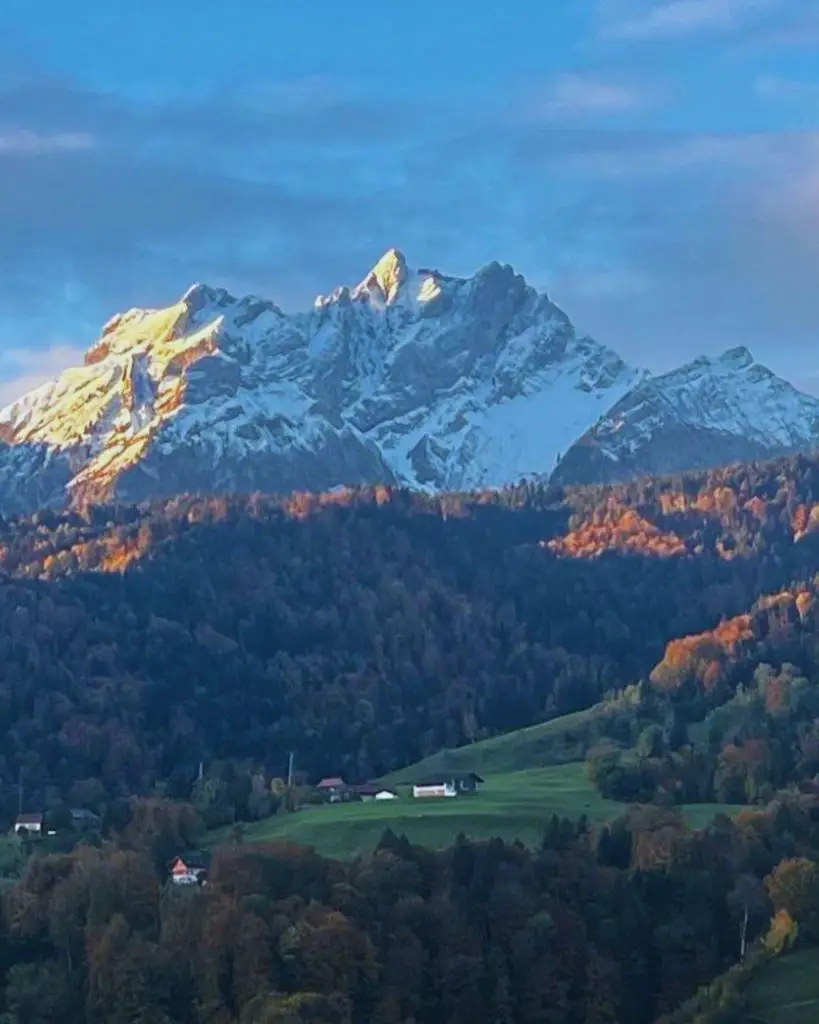 Lausanne
Lausanne is a charming place and you are going to get a gorgeous view of the Jura Mountains from here.
We loved our time in Lausanne because it was a welcoming place. We enjoyed how spacious everything was and there was never a bad time when we took the opportunity to sit by Lake Leman. The view with the rustling water was out of this world!
We also spent time at the various buildings in this city and were in awe of how well things were made. It is a charming place and one you are going to enjoy instantly.
Final Thoughts
These are the most beautiful cities in Switzerland.
Whether you are going to LUcerne, Bern, or Geneva, you are going to be spoiled for choice in this beautiful nation.
These are gorgeous cities that have a charm of their own.
Amanda Harper is a travel enthusiast with 10+ years of traveling experience across the planet. Her passion for writing and travel makes her a walking bibliography on modern-day tourism.