It's common to consider different regions of Greece when visiting the beautiful European nation.
Some will want to go to Mykonos, while others are going to be making a beeline to Athens for its historic value. However, others are going to be coming for a romantic getaway to Santorini and all of these locations offer unique benefits.
We have been to all of these beautiful parts of Greece and can help you decide what is best for you based on your situation.
A digital nomad is going to be different from a couple that is on their honeymoon.
We have ample experience including living in this part of Europe.
This guide is going to show you what to consider when comparing Mykonos vs. Santorini.
Mykonos
Colorful Aesthetic
Based on our observations around Mykonos, this is a breathtaking place because of its colorful aesthetic. A lot of people underrate this element but it's going to be immediately noticeable when you set foot here.
Whether it's the boutiques or the charming pink architecture in various parts of the area, there is so much vibrant color everywhere you go.
This is unique for those who are looking to soak in a different atmosphere that is going to be like walking through a part of heaven.
We find this to be the best way to describe various parts of Mykonos when you are here.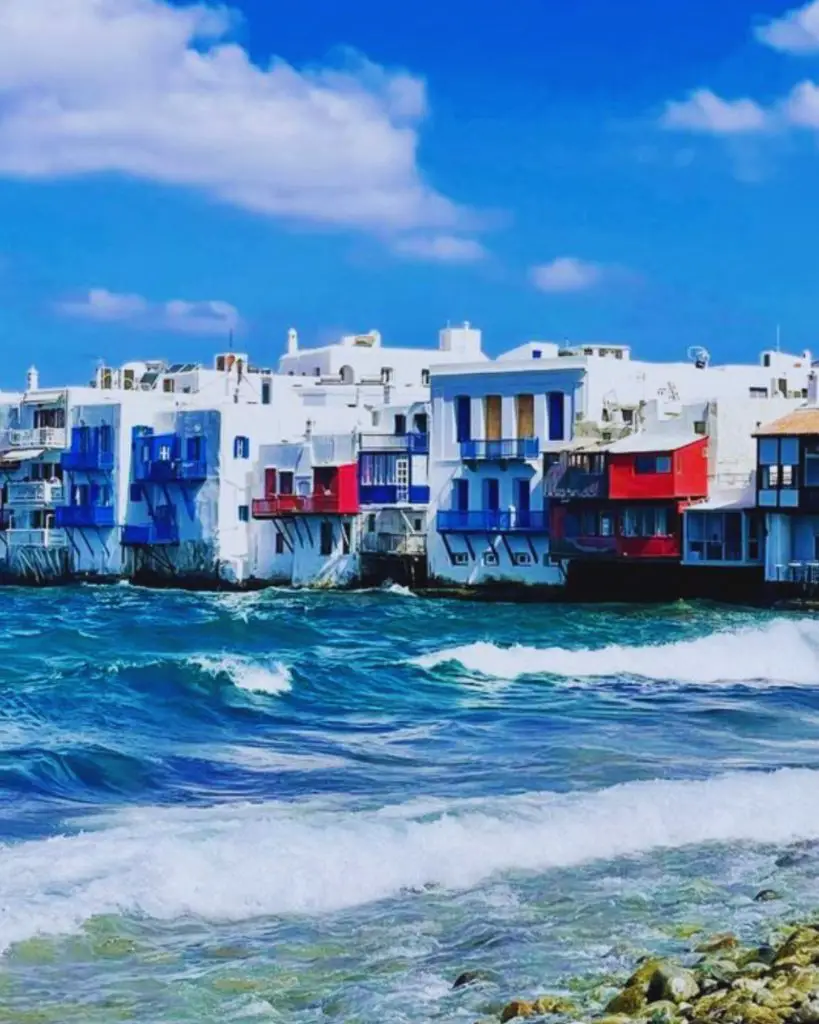 Less Busy
The one thing we enjoyed about traveling to Mykonos was the reduced foot traffic.
No one likes the idea of having to wait in long lines during peak season because everyone is visiting the region. This becomes tedious and does not allow you to enjoy the moment as much as you want to.
Mykonos is not as busy, which makes it ideal for those who just want a bit of peace.
When comparing Mykonos to Santorini, this is one thing we did notice.
Beautiful Attractions
Most people are going to have an eye towards the beaches in Mykonos and Santorini.
This is a big part of why you are going to be coming to Greece.
Of course, both regions are beautiful and offer a selection of gorgeous beaches and attractions. However, based on our experience, the beaches in Mykonos are far better and you are going to have less traffic to deal with too.
This is ideal for those who want ample space on the warm sand under the sun.
Easier To Drive
It's a lot easier to drive in Mykonos.
Coming to Mykonos means you are going to have to get from point A to point B during the trip. This applies to all parts of Greece.
Most people are going to book a rideshare in Greece, but you can also rent a car.
We found it a lot easier to drive around in Mykonos as the drivers were more well-behaved and there was more space to drive around.
Budget-Friendly
Most people are going to be traveling on a budget.
Visiting Greece on a budget means you are going to carefully plan each element associated with the trip. This is going to include where you are going to stay, transportation, and of course what you are going to eat.
In this regard, Mykonos is far more affordable.
Santorini is a more commonly visited place for honeymooners, which means the prices get jacked up. This is not going to be the case with Mykonos.
Having spent time in Mykonos, it's evident the restaurants are diverse. This includes the price tags at these eateries. You are going to have ample time walking around, going to the best restaurants, and getting the type of deal that is worthwhile.
The same goes for where you are going to be staying.
Various hotels are budget-friendly and you can get a good deal when you are here. Most people assume the luxury hotels are going to be pricey but you can time things and get a good deal. Otherwise, the mid-level hotels are just as good and well-kept.
Santorini
Unique
Let's be honest, you are going to take one look at Santorini photos and become mesmerized by its aesthetic and natural beauty.
It is not just a beautiful part of Greece, but also one of the most unique.
The aesthetic is fascinating with the all-white look. It is quite remarkable as you are walking around and it does feel like you are in a different part of the world even when comparing it to the rest of Greece.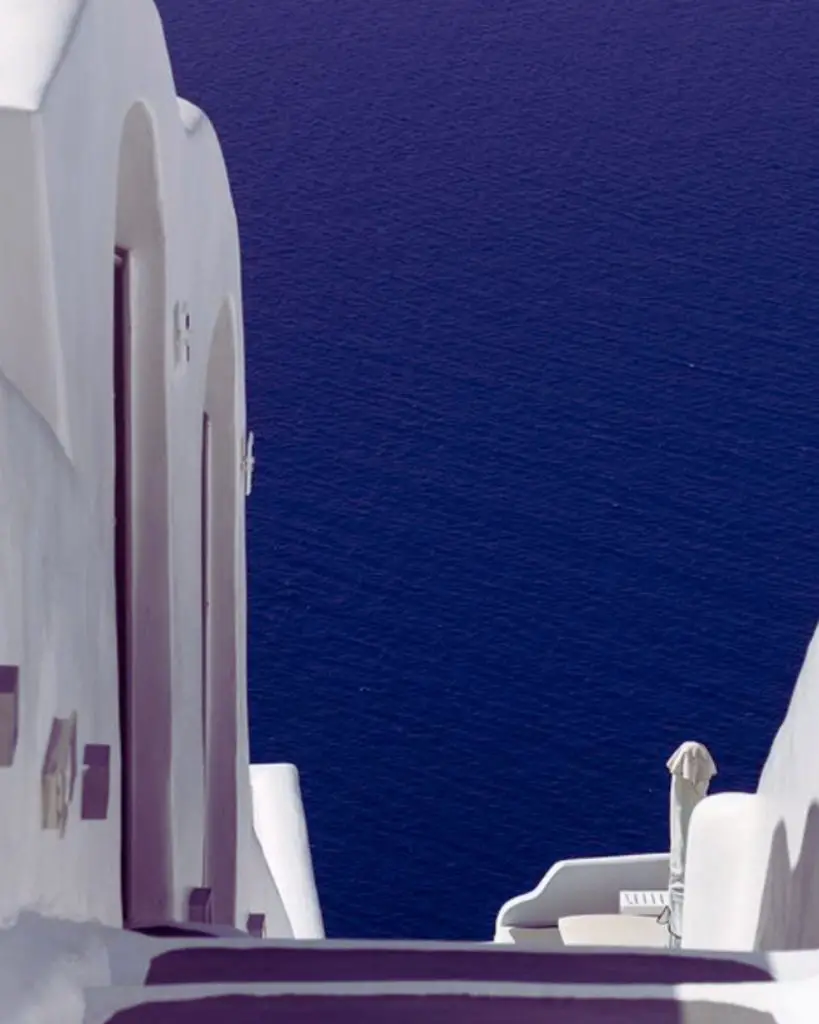 Ideal For Honeymooners
Booking a honeymoon trip to Santorini is a classic choice for couples.
Something is alluring about going to this part of Greece and just exploring its natural beauty. Even being in the area and walking around is enough to woo you.
It's an experience that is going to blow you away and that's what makes Santorini special.
You are going to know the white aesthetic is charming and the hotels are great while the eateries offer something different everywhere you go.
Tourist-Friendly
This is one thing you are going to notice about Santorini instantly.
It is a remarkable place and it is tourist-friendly.
Most people in the region are tourists and everywhere you go, you are going to meet a tourist. This is what makes it tourist-friendly as everything is catered to those who are coming from other regions of the world.
This makes the adjustment a lot easier.
Final Thoughts
This is our comparison of Santorini vs. Mykonos.
At the end of the day, we prefer Mykonos over Santorini and feel it is a far better option for those who are looking to explore more of this part of Greece and also get a richer idea of what it means to be in Greece.
Santorini has too many tourists and the foot traffic becomes difficult to manage.
The only time you will want to go to Santorini is if you are looking for something different or you are looking for a romantic getaway.
Amanda Harper is a travel enthusiast with 10+ years of traveling experience across the planet. Her passion for writing and travel makes her a walking bibliography on modern-day tourism.