We have discussed driving from Los Angeles to San Diego and going to the Sandy Dune in Malibu, but it's also important for hiking enthusiasts to look at Palos Verdes.
The hiking trails in this part of the state are exemplary.
They are scenic, full of wildlife, and just charming for those who are outdoorsy. We often look for these hiking trails around California and there is a certain charm associated with Palos Verdes hiking that's going to win you over.
Here are the best Palos Verdes hiking trails for those who want to go hiking in this region.
Top Palos Verdes Hikes
Malaga Dune Trail
The Malaga Dune Trail is an exceptional place to start in Palos Verdes.
We find this to be an exciting option because the trail is rich with greenery. Just walking along the trail is going to help you discover the type of plants that you might not have known about before.
We took the time to stop and look at the wildflowers that were spread throughout the trail. It was quite the experience and it was something we fell in love with right away.
It is also an easy trail, which is nice for those who are beginners. You can walk around without too much trouble and just observe the flowers that are all around you.
This simplifies the experience when you are hiking in Palos Verdes.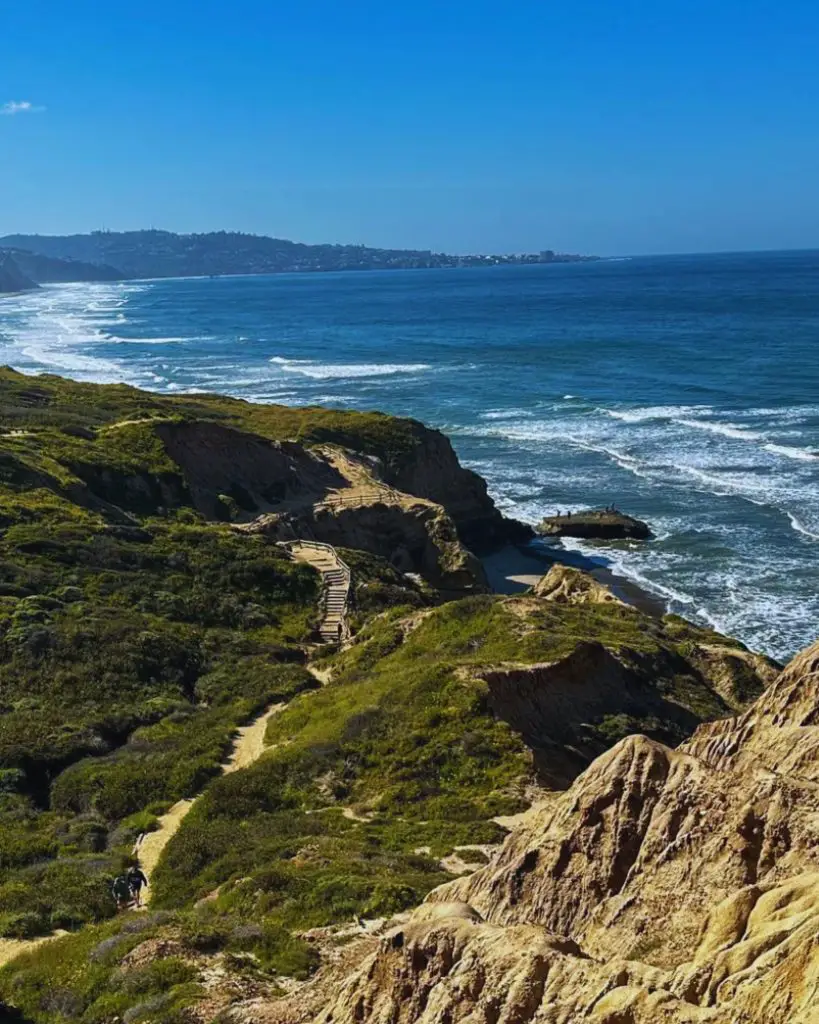 Vista Trail
The charm of Vista Trail is hard to beat.
We found this to be a magical hiking trail in Palos Verdes because it was peaceful. The simple tranquility of being able to enjoy this hike is something you are not going to want to ignore.
Locals often talk about the wildflowers here because it's easy on the eyes.
We loved this part of the hike and it was easy to see what the hype was all about. Plus, a good part about the Vista Trail is that it has been around for a while and is well-preserved.
A lot of work has been done to make sure that is the case.
Flying Mane Trail
The name is an enthralling one and it's going to catch your attention right away.
The Flying Mane Trail is perfect because it has been designed with care. A lot of work has been done to include the rocks that go along this trail and it's essential to the overall aesthetic of the hike.
We found it to be peaceful while walking around here and it was nice to enjoy the view that came along with the trail.
This is one element that you are going to fall in love with.
Peacock Flat Trail
The view of the Catalina is simply outstanding and well worth the time you are going to take to get to it here at the Peacock Flat Trail.
We found this to be one of the better hiking trails in Palos Verdes.
It has to do with Del Cerro Park and how it has been set up. You are going to enjoy the trail and look at the various elements that are all around you. This includes the trees that are spread from one end to the other along the trail.
East Portal Trail
The East Portal Trail is a fascinating one because it has been around for a long time.
The trail was originally developed as a way to manage the operational duties of government workers who were managing the area. This was simply a way for them to get to where they wanted to go but over time it has become a hiking masterpiece.
This is why we highly recommend looking at this trail for those who are going to be heading out to the East Bluff Preserve. It's quite the experience to look at the flowers in the area and just check out the animals that are nearby.
This adds to the overall ambiance of the trail as you hike around.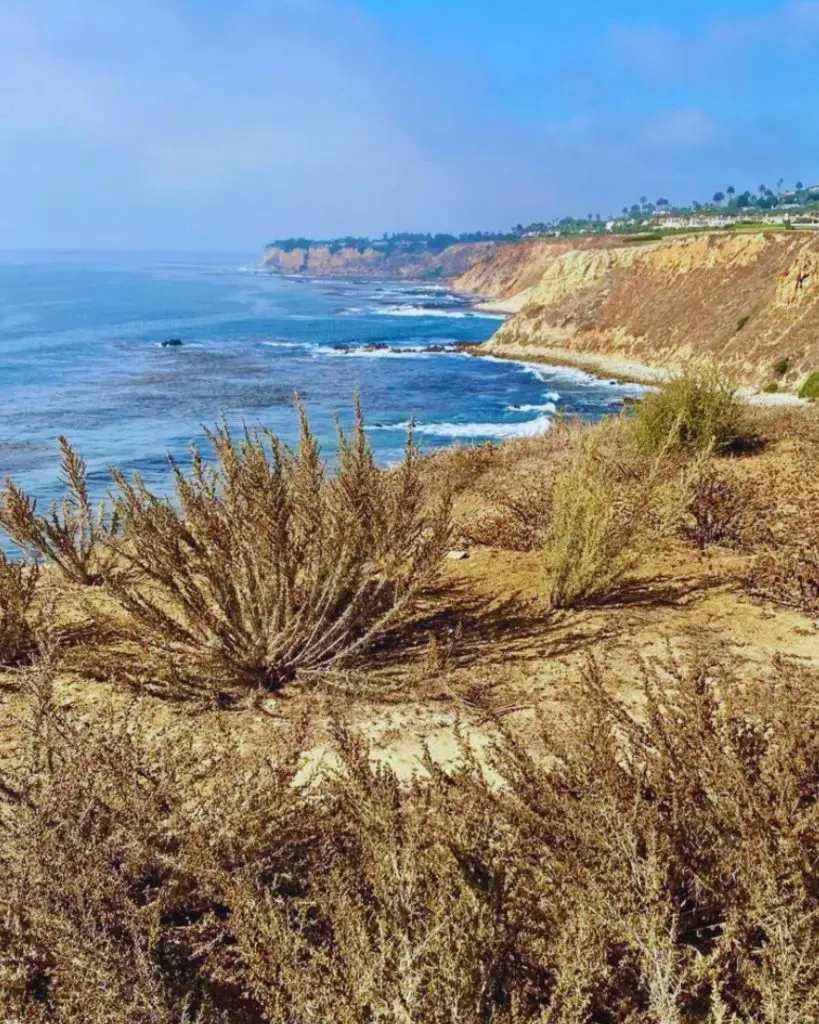 McBride Trail
The McBride Trail is great because it's beginner-friendly.
We didn't take long to complete the trail but the memories that were created here are well worth the time you are going to put in.
What makes it special?
The McBride trail has some of the best views in the region. You are going to get to see the Portuguese Bend Nature Preseve in all of its glory as you get to the top. This is what makes it brilliant for hiking enthusiasts.
You will get to see the natural greenery of the area but also the charm of the area as a whole.
Lighthouse View Trail
The Lighthouse View Trail is one of those hiking options that will win you over right away.
We loved this hiking trail because it was close to the Lower Point Vicente Park and of course, you could see the Point Vicente Lighthouse from the top.
This view is great and it is ideal for those who love being able to look at a lighthouse in greater detail. the trail itself offers access to different types of wildlife and you are also going to love the idea of walking in a quieter place such as this one.
Final Thoughts
These are the top hiking trails in Palos Verdes.
When you take the time to choose one of these trails, you are not going to be let down by the quality. It's simply outstanding here and that's what is going to appeal to you instantly.
We find this to be a remarkable part of California and a place you are going to want to spend a bit of time in.
There is a lot to do in Los Angeles whether you are looking at finding good views around Los Angeles, checking out Los Angeles libraries, or want a good vegan breakfast in Los Angeles.
Amanda Harper is a travel enthusiast with 10+ years of traveling experience across the planet. Her passion for writing and travel makes her a walking bibliography on modern-day tourism.