Georgia is a fascinating state in the US.
It's common for people to look at other regions in the states including wanting to move to Los Angeles, go to Texas, or find a retirement home in Florida.
However, Georgia is also an intriguing place to move to in America. It simply comes down to where you want to live.
Georgia is a great place to live for those who want to enjoy good weather, a growing economy, and beautiful sights including monuments and mountains. However, it does come along with a higher crime rate, homelessness, and obesity.
It is important to recognize how you are going to live in Georgia and what it entails.
This guide will review the pros and cons of moving to Georgia.
Pros Of Living In Georgia
Good Weather
Let's begin with the weather.
While there are bursts of hot and humid conditions, you will also get to make the most of the mild weather during the rest of the year.
This is great for those who don't like harsh winters and want a stable environment.
Growing Economy
Georgia is beginning to see a rise in opportunities.
This is starting in Atlanta, Georgia.
People want to live in Atlanta because it has good opportunities for work and that's essential when you want to move to a new area.
Beautiful Sights
We find this state to have some of the most beautiful natural attractions to see.
This is essential when it comes to settling in and having a good time. You are going to adore the sights you get to take a look at.
Numerous day trips are great in Georgia depending on where you are.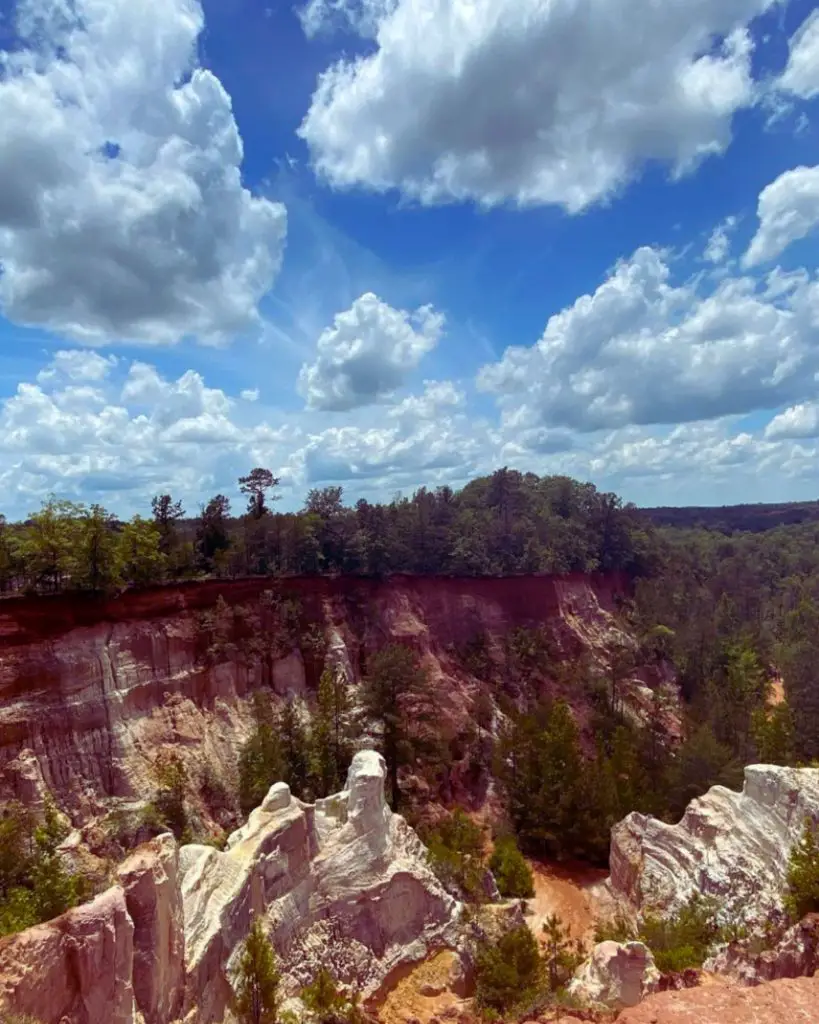 Great Food
Georgia is known for its food.
People love eating here, which means you are going to have numerous cuisines to try out. This benefits those who want to settle in and have a good meal or two.
Take advantage of this and look at a diverse range of options based on what you want.
Spacious
There is ample space throughout the state of Georgia.
This is great for those who don't like compact cities where there are too many people. Things are quite well spread out in this state.
This also gives you more land when you buy a home.
Lots Of Things To Do
There is always something going on in Georgia if you are in major cities like Atlanta.
This is not always the case in the smaller cities but the Southern vibe is visible throughout the state. This can be a lot of fun for those who want to immerse themselves in this culture.
Diverse
We found Georgia to be remarkably diverse.
This is ideal for any place to develop and grow, which is the case in this part of the world more than anywhere else.
The diversity is fascinating and demonstrates the natural beauty of a growing area.
Retirement Friendly
Those who want to retire in Georgia are going to find it to be a great decision.
There are numerous facilities for retirees to make the most of and the retirement laws are quite good in this part of the world.
You will also enjoy spending your time in a state such as this, which is ideal when looking to have fun.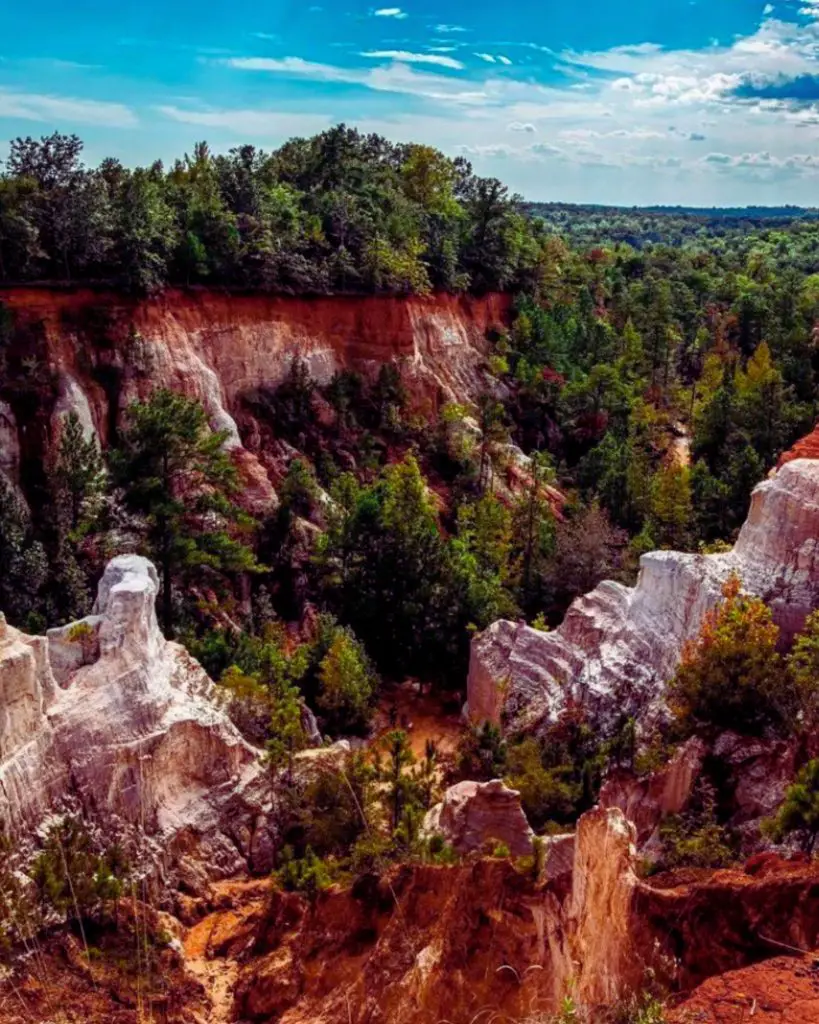 Good Education System
Education is important for families moving to Georgia.
Schooling is respectable here, which is important for those who want to make sure they are residing in a safe place where education is a priority.
You can find loads of good schooling options here for your kids.
Great Monuments
One thing Georgia is known for has to do with its monuments.
You would be surprised by there are numerous historic monuments present here. For history buffs, this is one place you are going to want to take a look at.
There is ample history associated with this state, which is what elevates it as a place to see.
Beautiful Coastline
If you are someone who loves being along the coastline then you are going to enjoy Georgia.
It has a long, world-class coastline that is quite fascinating to visit when you are living in Georgia. They have developed these areas, which makes them fun to visit from time to time.
We do recommend the coastline even for tourists in Georgia.
Numerous Festivals
Southerners will always love a good festival.
This is something you are going to notice as soon as you move to Georgia.
When you live in Georgia, there is always a festival going on somewhere. This can be a lot of fun, especially if you are going with the family.
Great Sporting Culture
The sporting culture is fascinating for those who want to make sure they are in line with their sports.
Whether it is football, basketball, or baseball, there is a deep love for playing sports here. People are always focusing on the sports in this part of the US.
College sports are also adored here.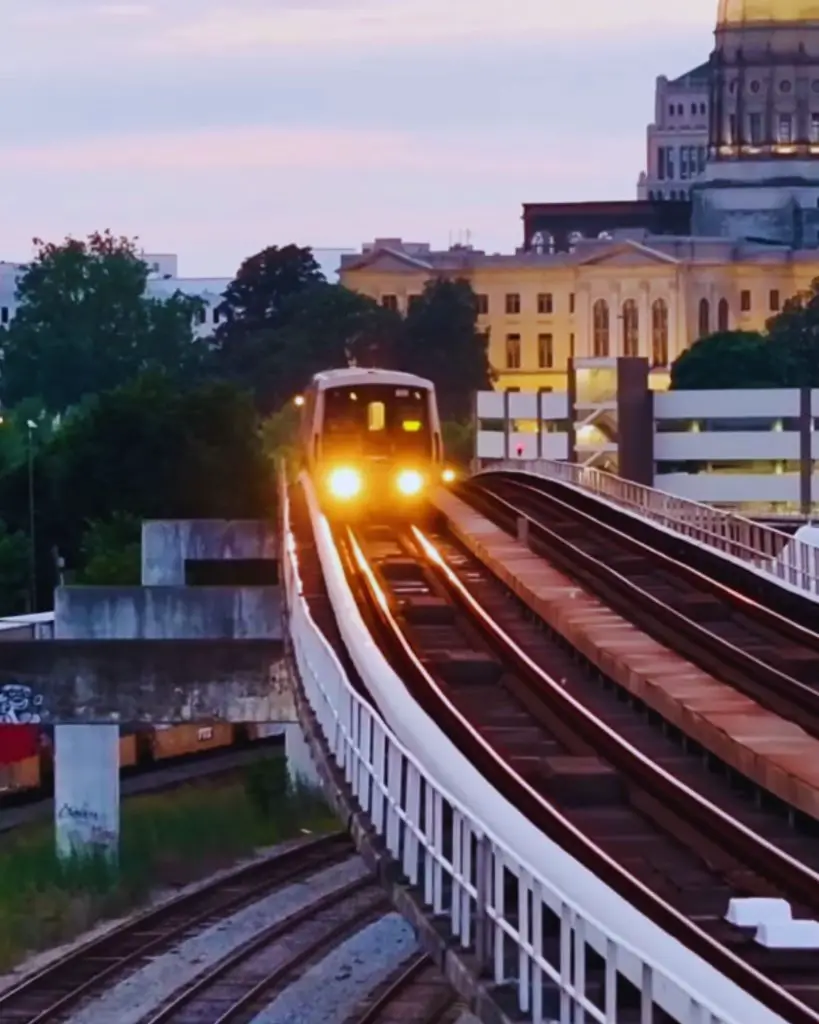 Reasonable Property Taxes
Thinking about buying a property in Georgia?
If so, you want to think about the costs as a whole.
For the most part, the costs are going to be low after you have bought the property. The property tax is also going to be manageable compared to other regions in the US.
Cons Of Living In Georgia
Lots Of Insects
When looking at the negatives of living in Georgia, you will have to point out the mosquitoes.
it is overwhelming at times.
When the summers roll around, the insects do too. This can lead to a situation where you need to invest in a good mosquito repellent or you will be dealing with several bites within minutes.
High Crime Rate
The crime rate is quite high in this part of the US.
When you are residing in Georgia, you are going to have pockets of areas where crime is high. This is not good whether it has to do with theft or other criminal activity.
It is important to do your homework when choosing a neighborhood to live in within Georgia.
High Humidity
It does get humid during the summer months.
This is often difficult for those who don't like excessive heat. You will want to stay indoors during these periods.
The humidity does ramp up during these months and it's something you will want to be prepared for.
Lots Of Pollen
The amount of pollen in the area does become overwhelming for those who deal with pollen allergies.
It's essential to make sure you are calm when it comes to the amount of pollen in the air.
If you do have pollen allergies, it's essential to prepare for this.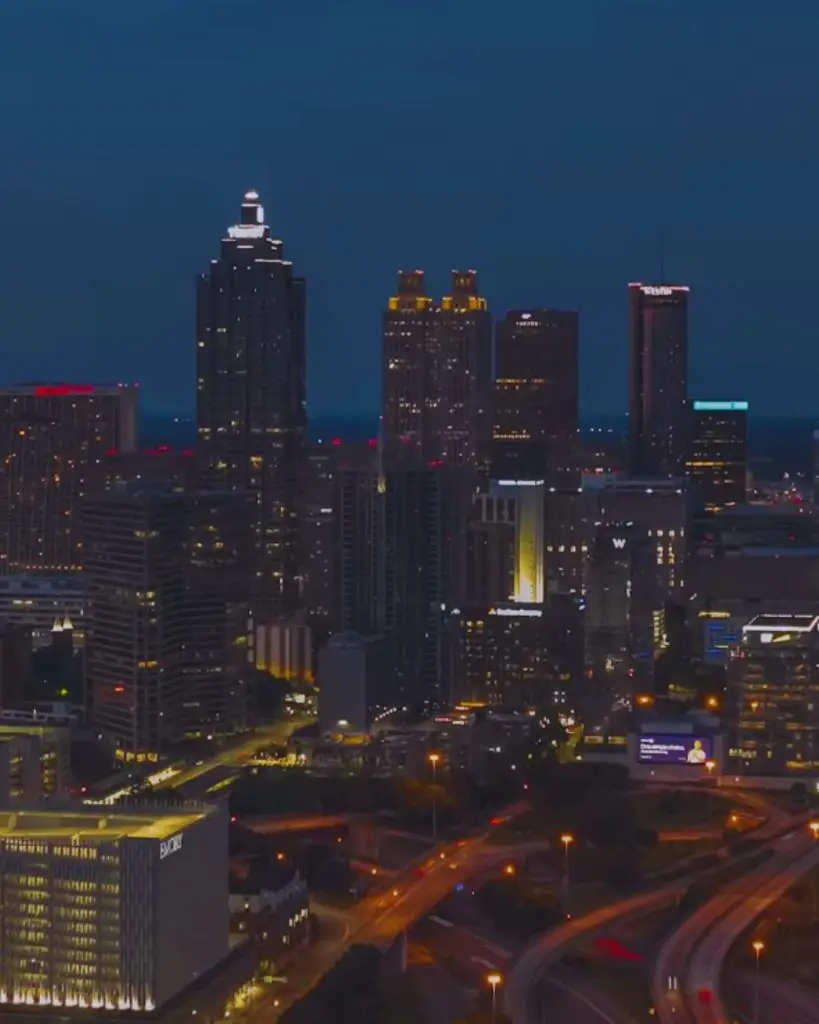 Tropical Storms
The area does get more tropical storms than others.
This is a problem depending on the time of year.
When hurricane season rolls around, you will have to be aware of the weather more than you would in other parts of America.
Homelessness
Homelessness is something you will notice when you are in Georgia.
There is extreme poverty to deal with.
Certain areas are known for this more than others, so you will want to be sure about where you are moving in Georgia.
Traffic
There are a lot of cars on the road and there aren't enough lanes on the road for all of these cars to travel through smoothly.
This becomes an issue during peak hours.
You will want to be aware of this and make sure you are factoring in the amount of time you're going to spend in traffic.
Poor Public Transportaton
Public transportation is not as strong as it should be.
There are certain areas in Georgia where the transportation system does become frustrating. It is not as much of an issue in major cities but it does bog you down in other parts of Georgia.
Average Healthcare
The healthcare system is not robust.
This becomes challenging for those who want to receive appropriate medical treatment as soon as possible.
Medical care is often subpar, which is not good for those who are older. You will want to live in the major cities to avoid dealing with healthcare issues.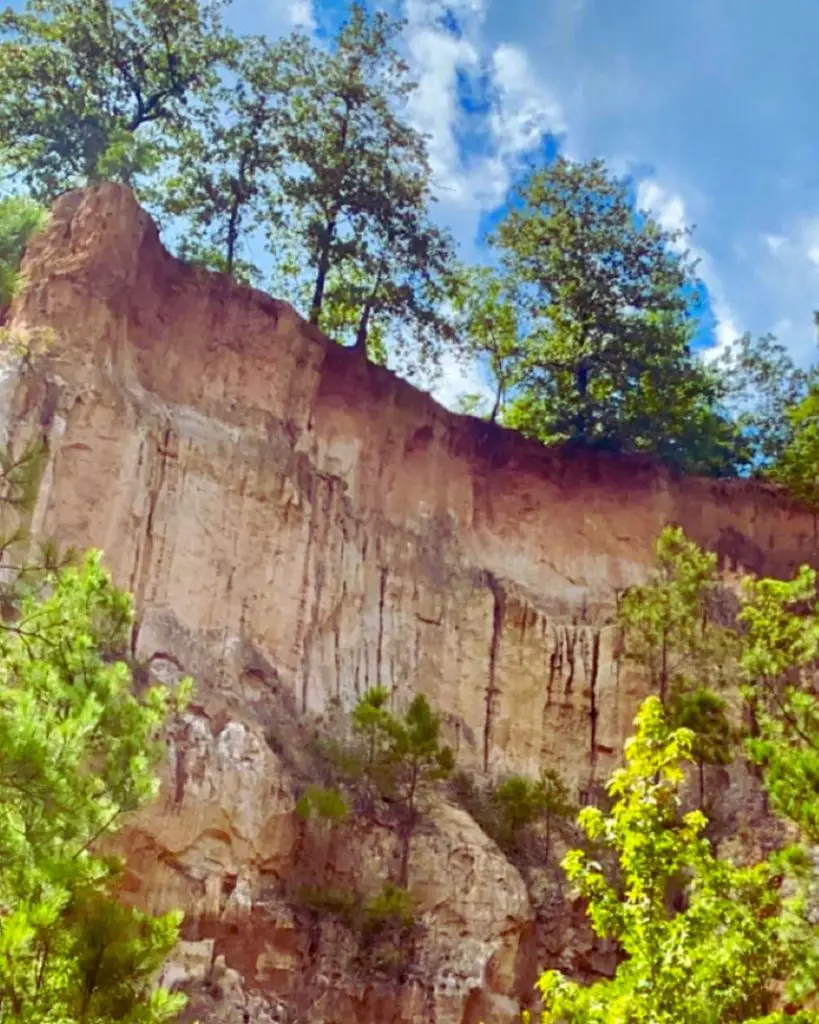 Slow Way Of Living
Things are not always quick in these parts.
People prefer a more laidback version of life and that is what they are used to. If you are not, it is going to become increasingly important to move to Atlanta.
This is one city that is going to be faster than the others.
High Obesity Levels
Obesity is something you will notice.
The obesity rates here are much higher than in other states. There are various reasons for this including genetics and dietary habits.
It's important to be aware of this when it comes to your health while living in Georgia.
Expensive Housing
Thinking about getting a house in Georgia?
You will have to set a budget right away.
It does get expensive when you are on the hunt for a property. However, it is a lot easier to maintain the property because certain elements are cheaper including the property tax.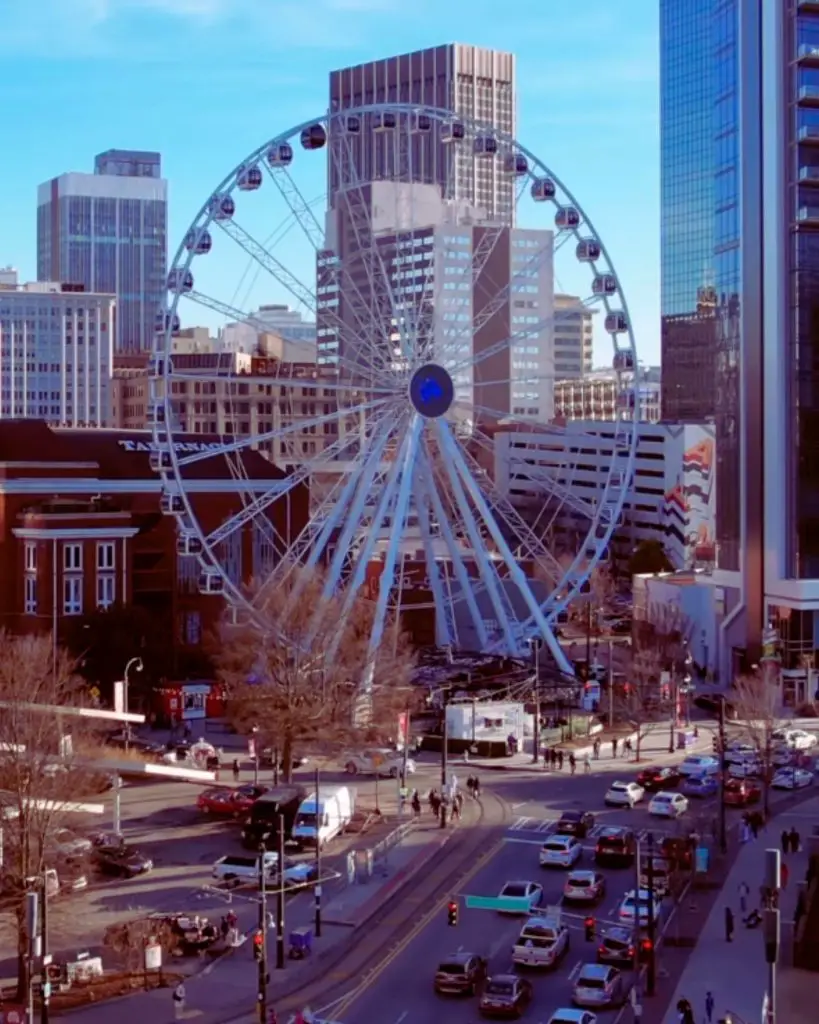 High Home Insurance
One detail that is going to be high as a homeowner is going to be the home insurance.
This has to do with the crime rate in the area, which is high. As a result, the home insurance also goes up.
Final Thoughts
These are the pros and cons of living in Georgia.
Living in Georgia is great for those who want good weather, historic sights, and lots of land. While it has expensive housing and high home insurance with lots of insects, it is still a nice state to live in.
Take the time to look into this when it comes to living the right way.
Amanda Harper is a travel enthusiast with 10+ years of traveling experience across the planet. Her passion for writing and travel makes her a walking bibliography on modern-day tourism.