Romance is in the air.
It's one thing to go on your own and it's another to take a date with you around LA. You will want to get it right and that's where finding secret romantic spots in Los Angeles is a must.
Are there hidden spots that you might be unaware of?
Yes, there are several romantic places in LA that are going to blow you away when you visit them with your date.
The best secret romantic places in LA include the Venice Canals, Sherman Oaks Castle Park, and The Exposition Park Rose Garden. These are gorgeous parts of Los Angeles that are easy to go on a date and will help create new memories.
Your goal should be to stay patient and look at these spots when planning a date in LA.
Here is our take on the best places for dates in LA.
Best Romantic Spots In Los Angeles
Venice Canals
The Venice Canals are remarkably charming when it's clear out and a beautiful place to walk for those who are going out on a date.
Sometimes, a good date is one that is as simple as they come.
The Venice Canals are a sight for sore eyes and can be a joy for those who are going on a date. You can take a stroll in this area while also grabbing something to eat along the way. This makes it a serene experience and one where you can get to know each other even more.
The scenery here is quite ideal for those who are looking to experience LA in a unique manner. You will enjoy your time here and it is romantic too.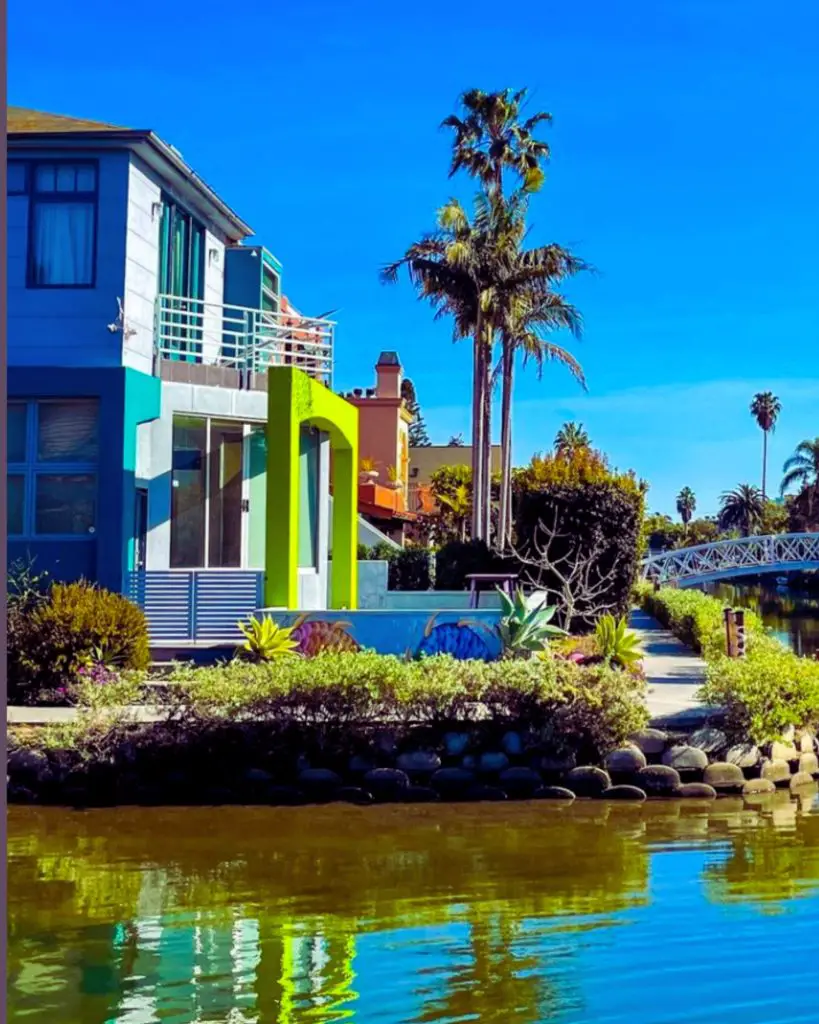 Sherman Oaks Castle Park
Thinking about doing an activity when you are going out?
We realize it's not always fun to sit around when you could be moving around. If you are planning a date activity in LA then you are going to want to put Sherman Oaks Castle Park on your list.
This is a wonderful place because there's so much to do and you can have quite a bit of fun.
Sherman Oaks Castle Park is ideal because you can rotate between the batting cages, golf courses, and more.
It is fun to do something exciting such as this with your date.
The Exposition Park Rose Garden
When you are looking at romantic places around LA, you are likely going to hear about some of the major attractions in town but it's also important to look at something gorgeous such as The Exposition Park Rose Garden.
For us, this is one of the premier hidden gems when it comes to all-out romance.
There is romance in the air when you are walking around this remarkable rose garden. It is quiet, charming, and just has that aura to it that will make you smile. It will also make your date happy, which is never a bad thing!
The reason it is a cherished spot is because of its natural beauty. The scenery is among the best in the city and you are going to have ample space in the park. This is due to it being spread across acres of land.
Bring something to eat while spending time at this park.
This is one of those spots where you are not going to have to think too much. It will be affordable and you are going to have the time of your life. Just make sure the weather is good as you are going to be outdoors in the park.
Griffith Observatory
When it comes to romance, there is something exemplary about going to the Griffith Observatory. We feel this is a great romantic date in LA because it is going to offer a tremendous view and it is also an experience that you can enjoy whether it's open or closed.
We often see people having dates as the sun goes down because you get to see the stars.
If you come during the day, you can also look at other elements of the Griffith Observatory that will bring a smile to your face.
If you bring your date earlier in the day, you can ascend to the top of the hill and see the Hollywood Sign from the Griffith Observatory too.
It can be a fun thing to do when you are looking to enjoy the natural beauty of the area and also see the stars at night.
Final Thoughts
In our eyes, these are the best secret romantic spots in Los Angeles.
The best romantic spots in LA include the Griffith Observatory, Exposition Park Rose Garden, and walking along the Venice Canals. These are cherished romantic spots because of their natural beauty, calmness, and overall aura.
It is never a bad idea to settle into one of these spots and make the most of your time on the date.
Amanda Harper is a travel enthusiast with 10+ years of traveling experience across the planet. Her passion for writing and travel makes her a walking bibliography on modern-day tourism.