When you are taking the time to come to Ohio, most people are going to stop over at Cleveland.
Cleveland is one of the most historic and purposeful cities in all of Ohio and it is full of hearty people. We love the natural charm of this city and its passion for most things.
While Cleveland is synonymous with sports, there is a lot more to the region. It is a breathtaking place with ample history for those who are particular about learning more.
We took the time to visit Cleveland Ohio and felt it was one of our favorite experiences. It's such a unique place and one that's going to win you over.
For those who are looking to put together a small itinerary in Cleveland, here are the top things to do in Cleveland based on our experiences.
Best Things To Do In Cleveland
Cleveland Sculpture Center
We would like to start with the riveting Cleveland Sculpture Center.
This is one of those charming places that is rife with history. You are going to have works from some of the finest artists on the planet and they are all going to be in one place.
The general theme of the center is just as the name suggests. It's built around the premise of sculptures. You are going to get to see a wide array of sculptures all in one place and it can be quite the sight. We recommend taking the time to visit the various exhibits and listen to the lectures that take place on-site.

West Side Market
The West Side Market is a thriving part of Cleveland.
This is one of the most intriguing markets in Cleveland and you are going to have a wonderful time whenever you stop by.
The one thing we adored about this market was trying new samples, buying quality foods, and having a great time. It is a relaxing place that is ideal for those who want to find a good deal and want to do it quickly.
Rock & Roll Hall Of Fame
This is one of the staples of coming to Cleveland.
If you are not taking the time to check out the Rock & Roll Hall of Fame then you are missing out! This is a fascinating spot because it is full of value and those who are music fans will want to have this on their itinerary without question.
What makes it fun?
You are going to get to see exhibits from the world's finest artists and they are going to spread throughout the location. It is a lot of fun being able to see the works of your favorite artists on full display here.
Solstice Steps
The Solstice Steps are heralded in Cleveland and we do recommend taking a look at them.
These steps are in the downtown core and tend to stand out at night. You are going to see their colors come to life as soon as you are in the area and it ends up creating the sort of aesthetic that will blow you away.
We were in awe as soon as we saw the steps light up.
It is a tremendous view and you are also going to get to take a few photos while you are here.
Cleveland Botanical Garden
The Cleveland Botanical Garden is a charming place.
It is a great way to simply take a step back and relax. The tranquility of being able to sift through the garden, view the various plant species, and soak it all in is always pleasant.
We love doing this wherever we go and this is a great garden too.
It is spread across acres of land and you are going to have so much to do as soon as you are on-site. It is as relaxing as you would want a botanical garden to be.
The Flats
Whenever you are in Cleveland, we recommend walking around the various neighborhoods.
Each one has a personality of its own.
One of our favorite neighborhoods would have to be The Flats.
The Flats are a neighborhood that has been worked on over the years to make sure they are full of life whether it is in the middle of the day or at night. You will often see people stop by during the night for a drink or just to enjoy time outside in Cleveland.
You are going to have loads of options if you want to make the most of the nightlife here.
Cleveland Museum Of Art
The Cleveland Museum of Art is always a winner.
The exhibits here are show-stoppers and we fell in love with some of them as we do appreciate good art from time to time.
The real charm of this is the number of art pieces you are going to have in front of you. We were able to go through thousands of art pieces and there was ample history surrounding them too. For us, this is what mattered the most!
You are going to adore the quality of these art pieces and that's what matters the most.
Little Italy
Little Italy is such a vibe!
We adore being able to spend time in cultural parts of any city and the same goes for Cleveland. Little Italy is a quality neighborhood that is designed with Italy in mind.
This includes the types of eateries on display and the boutiques too.
The sense of culture here is vibrant and something you are going to want to lap up as soon as you are here.
Tremont
We have talked about The Flats, but another neighborhood is also worth including in your plan while visiting the region.
We would recommend taking the time to stop over at Tremont.
The reason this neighborhood is beautiful has to do with its architecture and how well it has been designed. You will often see the residents set up lights during the winter, which helps brighten everything and leads to gorgeous displays.
Cleveland Summer Beerfest
The Cleveland Summer Beerfest is a real party when you are looking to let your hair loose.
We had a great time being able to converse with the locals, gain access to quality beer, and just have a good time in the summer heat.
It's always nice to be able to do this when you are in Cleveland.
Edgewater Park
Edgewater Park is one of the most scenic natural parks in the region.
If you are taking the time to set up a picnic or just want to be outdoors then you are going to have to take the time to make the most of Edgewater Park.
It's such a delight to be able to enjoy the views of Lake Erie as you are sitting on a bench nearby or just take in the good weather in the summer as people are strolling around.
We often see people take the time to dip their toes in the water and to do a bit of swimming too.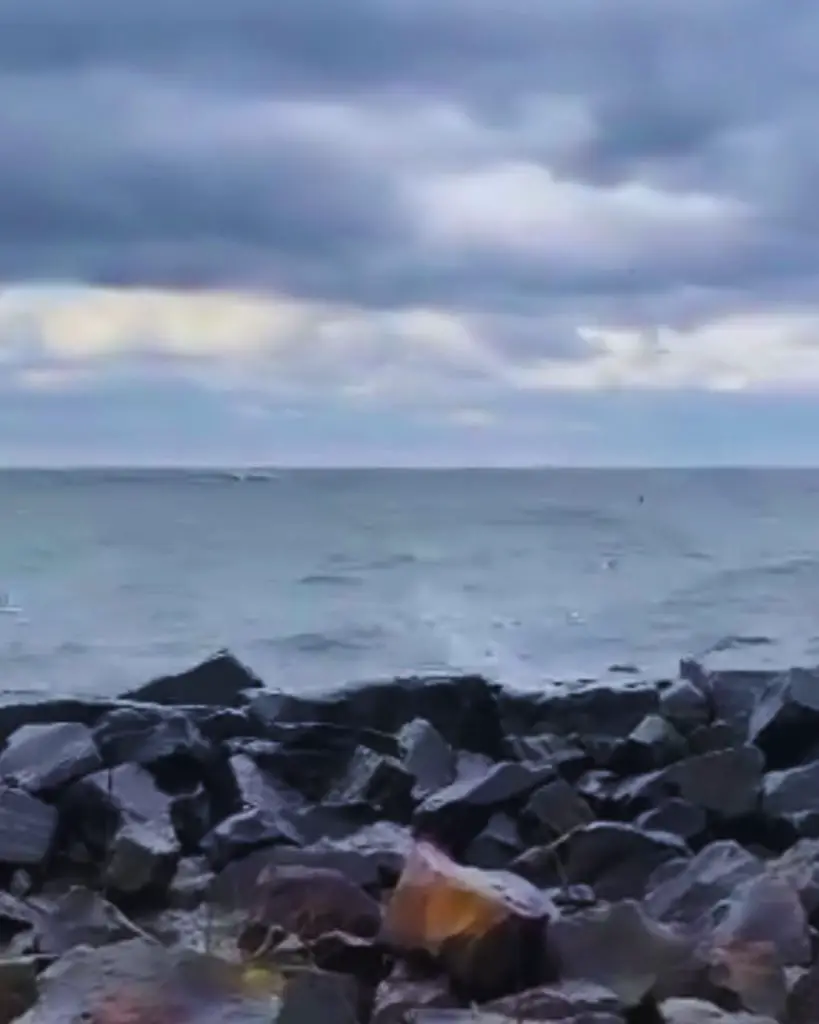 Final Thoughts
These are the top things to do in Cleveland OH.
Take the time to make the most of these things to do and you are going to have a wonderful time whenever you are here.
We have shed light on the best things to do in Richmond and spending time in Monument Valley.
Amanda Harper is a travel enthusiast with 10+ years of traveling experience across the planet. Her passion for writing and travel makes her a walking bibliography on modern-day tourism.