Most people are going to be out and about in LA during the night.
For the most part, Los Angeles is a vibrant city that always has something going on. However, tourists might not want to go to bed early, which means looking for things to do in LA after 2 AM.
The best things to do in LA after 2 AM including clubbing at Los Globos, eating at the Original Pantry, and/or driving around downtown LA with minimal traffic.
It's important to realize Los Angeles is home to numerous 24/7 restaurants. You can pick and choose the best ones based on where you are staying during the night.
This is not just major brands but also local cafes, burger joints, and more. You will admire the number of options that are available for you to eat at.
This guide will take a look at the top things to do in LA after 2 AM and why they are good.
Best Things To Do In LA After 2 AM
Los Globos
Let's begin with clubbing in Los Angeles.
We know some people are going to want to have a bit of fun and head out to enjoy the night light of LA. This means looking for hot spots that are fun, vibrant and will offer great music that you can enjoy late into the night.
This is where Los Globos comes into play as one of the premier late-night establishments in LA.
This is located in the heart of Silver Lake and is appreciated for providing top-tier entertainment to locals and tourists in the area. This club opens at 2 AM, which means it is right in line with when you are going to what to go out.
The general theme of this club is based on techno, house, and/or electro music.
It's a spacious location, which allows you to come in and have a great time. It's common to see people from different age groups spend time here and there is something for everyone to do.
You can have a great time here while dancing and enjoying the drinks on offer. This should be a nightclub that you are going to want on your list if you are going to spend a few hours in LA at night.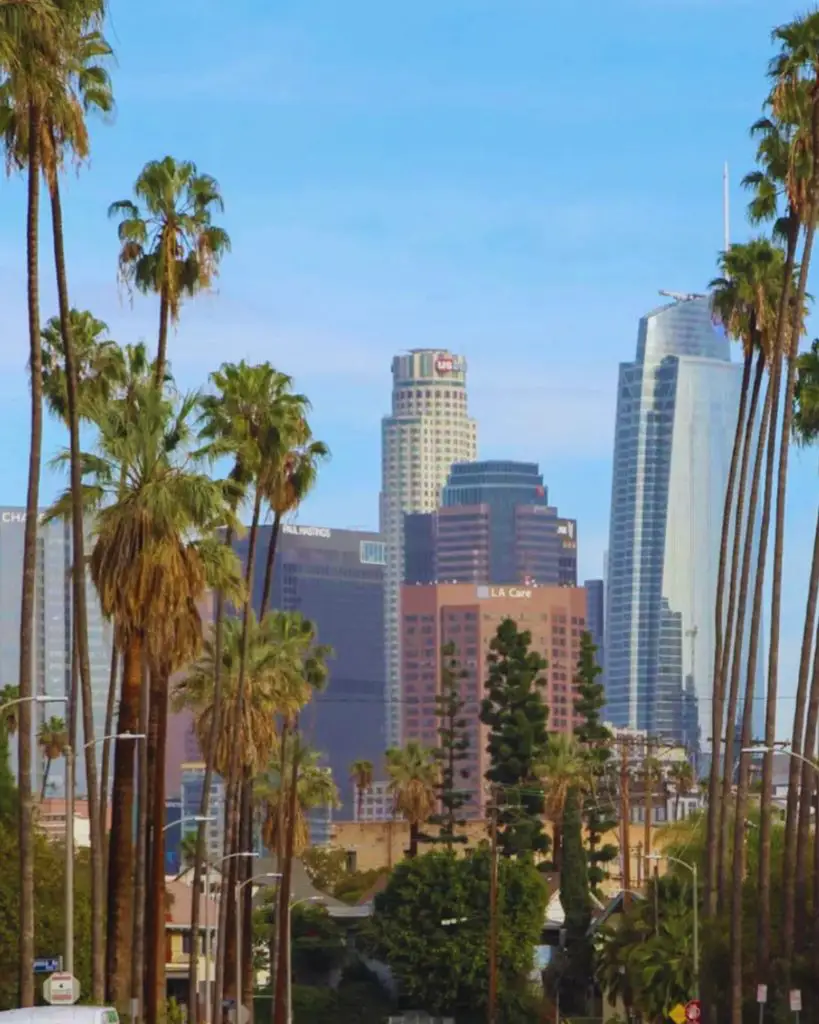 The Original Pantry
What if your stomach is grumbling and it's time to grab a quick bite?
Is there a way to have a good meal and enjoy your time late at night? Yes, this is where one of the finer establishments in LA comes into play. This is known as The Original Pantry and it has been around for almost 100 years!
This is a quaint diner that is quite charming for those who just want to sit down, soak in the good vibes, and eat a good meal. If that is what you covet, you will want to put The Original Pantry on your list of places to eat at regardless of how late it is.
This is a 24/7 location, so you can always eat something when you are hungry.
It's common to see people come in and just get breakfast at this location. It is a charming diner that is going to be brimming with history as soon as you walk through the front door.
For us, this is one of the better diners in the city and a great option after 2 AM. You will enjoy eating here and the ambiance is great too.
Drive Around Downtown LA
Let's assume you are just looking for a safe time in LA while also being able to explore what the downtown core has to offer.
Downtown LA is one of the best places to be as long as you are willing to have fun. There is so much to do but people don't like dealing with excessive traffic.
The best way to avoid this is to choose a better time to go to the downtown area.
This means driving around downtown LA after 2 AM.
You are not going to have to deal with the rush that comes along with peak hours in LA while also being able to see the night lift associated with this part of the city.
Final Thoughts
These are the top things to do in LA after 2 AM.
The best things to do in LA after 2 AM including driving around downtown LA, going clubbing at Los Globos, and/or eating at The Original Pantry. Los Angeles is brimming with 24/7 restaurants across a wide array of cuisines making it easy to find a good food joint at night.
We recommend going out at night in LA to experience the city in a different way.
Amanda Harper is a travel enthusiast with 10+ years of traveling experience across the planet. Her passion for writing and travel makes her a walking bibliography on modern-day tourism.