We adore New York in the fall and have also found beautiful sunflower fields in New York over the years.
However, there is one part of New York that we love more than most. This would have to be our time in the thriving Rochester.
This is one of the most gorgeous parts of Rochester and quite underrated based on how people talk about this part of the state!
So, what is the hype all about?
We are going to share some of our experiences in Rochester NY and what makes it such a unique place in New York.
Here are the best things to do in Rochester.
Best Things To Do In Rochester NY
Erie Canal
Let's begin with one of the most picturesque parts of the area.
Erie Canal is fascinating and the bustling water is going to draw you in. We were in awe of its natural beauty during the summer and wanted to take the cruise to get a better look.
The cruise was a lot of fun and we highly recommend it!
We were able to learn a lot about the beautiful area during the Erie Canal cruise in Rochester and it was fun to speak to some of the locals that were onboard too.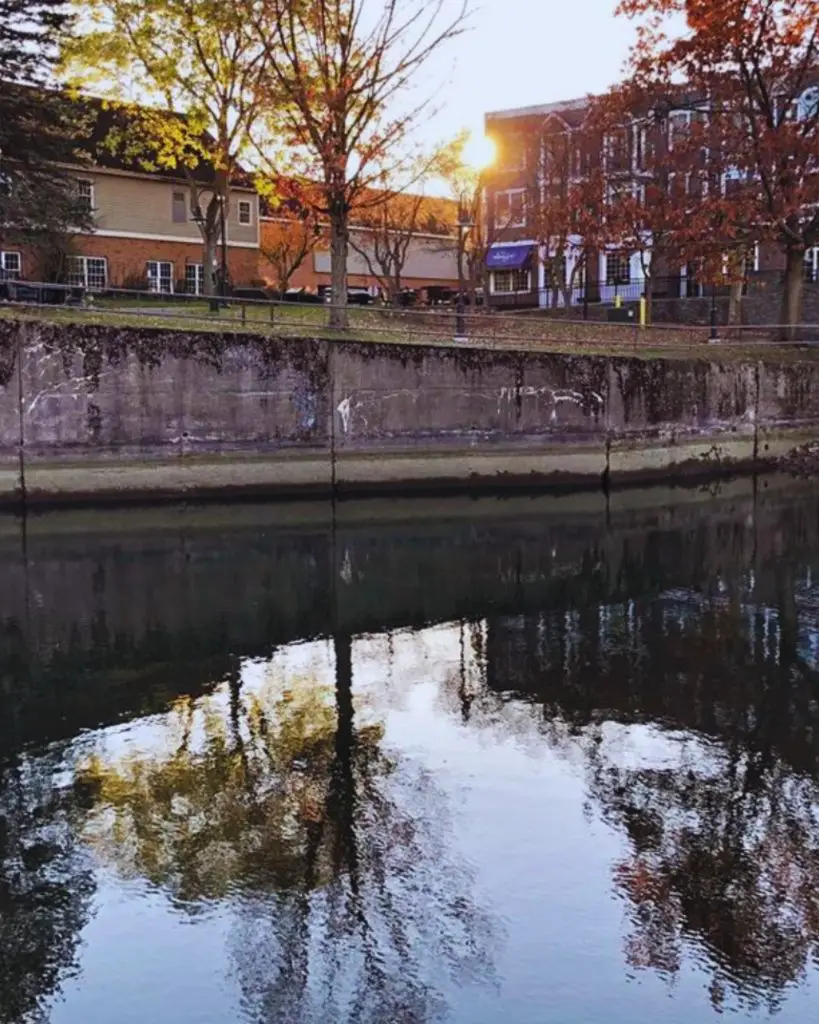 Memorial Art Gallery
In some cases, you are going to want to visit some of the local institutions in the area including the charming Memorial Art Gallery.
This is a fascinating art gallery situated in the heart of Rochester.
We took the time to visit the beautiful art gallery and walk around enjoying the exhibits that were set up. We can assure you, the ambiance here is out of this world and is a great experience for those who love art.
Eastman Theatre
The Eastman Theatre has a charm of its own.
We were able to enjoy this historic location by exploring it inside and out. This included being able to learn more about George Eastman and also see what the infrastructure is like throughout the area.
It was a lot of fun and you are also going to get to experience photography uniquely when you are here.
Turning Point Park
Now, it's time to look at one of the more intriguing natural sights in Rochester.
We found this to be one of the best parks in Rochester NY and well worth your time during a warmer day in the city.
The reason we liked Turning Point Park had to do with its beautiful elegance. It was almost nonchalant with how it has been set up and it's common for the residents to stop by whenever they are in the area for a picnic or a gentle walk through the area.
This is one of those parks where you can't go wrong.
Strong Museum Of Play
This is one of the more unique attractions in Rochester NY and that's why it should be on your list instantly.
The Strong Museum Of Play is all about taking the time to look at the intricacies of play. This means the idea of activity, having fun, and just "playing" as you would when you were younger.
As we grow older, we don't take these things as seriously as we used to but that's why it's time to take a step back and dive into the world of play again.
You can do this at the Strong Museum Of Play.
This is a museum that has a little bit of everything and you are going to get to go through a wide array of fun activities when you are here.
Radio Social
Radio Social is a great stop for those who want to experience an all-out day where the only goal is to have a bit of fun.
We were in love with how big the facility was.
It's spread across a considerable amount of space, which means you can go out with your friends or family to have a good time. What were we able to do on-site?
We took the time to enjoy a concert, eat out, and then go for a bit of drinking in Rochester. You can do all of this here.
George Eastman Museum
When it comes to museums in Rochester NY, you are going to have to take a look at the remarkable George Eastman Museum.
George Eastman is a key element as mentioned before in this list.
He has been an important part of Rochester's history and was the founder of Kodak. This is something you will want to learn more about and you can do all of that when you are at this beautiful museum in Rochester.
It's a fascinating experience to go through the wide array of photos that were taken as he was developing the world of photography.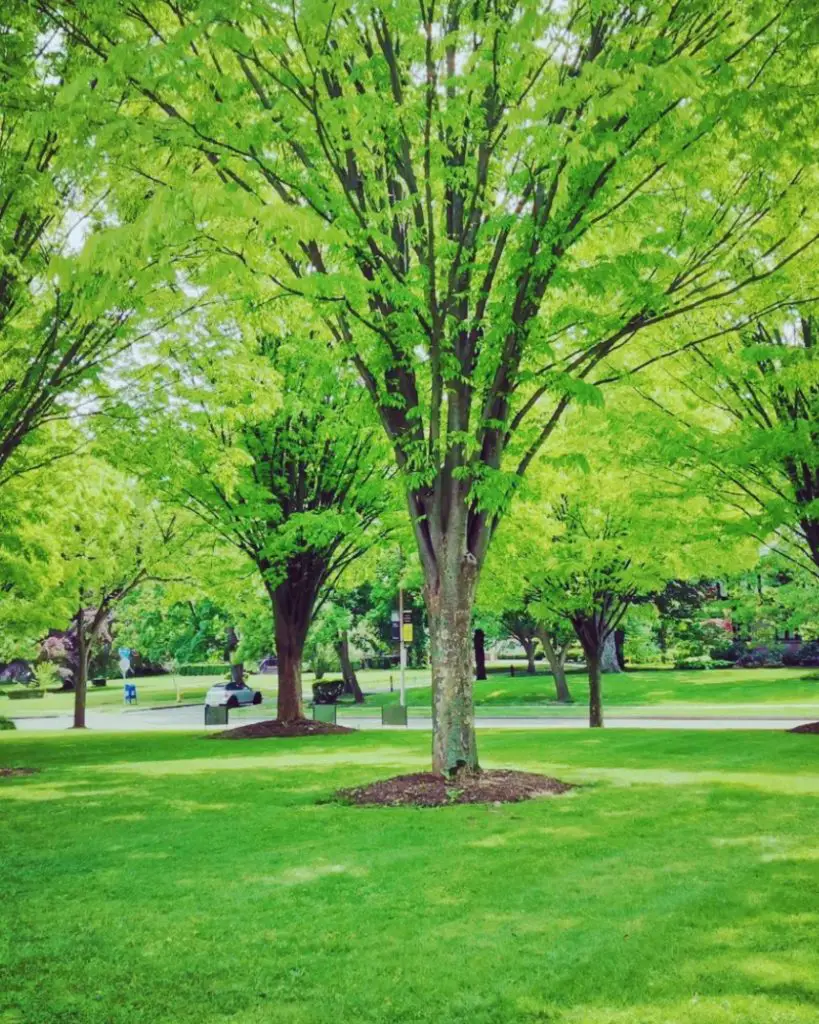 Rochester Fringe Festival
If you are looking to get out and just enjoy time having a bit of fun then we do recommend having the Rochester Fringe Festival on your list.
This is a festival that takes place during the year and it is well worth it if you are in the city at the right time!
What makes it fun?
We love being able to watch the various shows that take place and you also get to have a great time by dancing with your friends or loved ones.
Genesee Brew House
Want to get a drink in Rochester NY?
It's time to find the best breweries in Rochester.
If that is what you are hoping to do, we would want to put Genesee Brew House near the top of the list. This is a historic spot that has been around for a long time and that makes it quite addicting for those who want to grab a drink or two.
We loved it here and the ambiance is right in line with what you would want from a quality brewery.
The Revelry
When we were ready to grab a meal, we wanted to go to a place that did everything.
This included offering good food, quality customer service, and a reasonable ambiance. If that is what you are after, we would want you to go to The Revelry.
This is a unique spot because you are going to get to enjoy a hearty meal and the drinks are great too.
Rochester Public Market
The Rochester Public Market is a fascinating spot because it's vibrant, fun, and you are going to get a gist of what the locals are all about.
We found this to be a market with a purpose.
You could tell it had been around for a while as it was established during the early 1900s.
As for the market itself, you get to buy a load of items including quality meats, drinks, and other food items.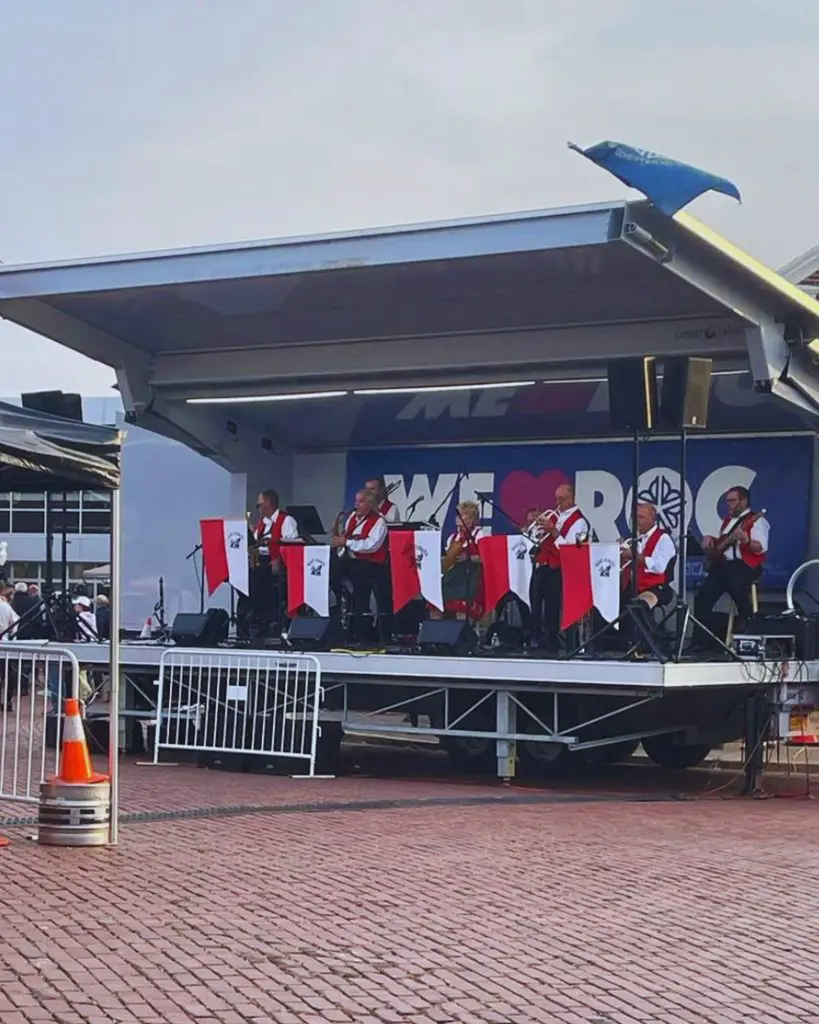 Highland Park
This is a top-tier park in the heart of Rochester and we loved it.
Highland Park is tranquil and it is something you are going to enjoy due to its beautiful greenery. You are going to be mesmerized by the colors, vibrant ambiance, and just the charm of the place.
It's one of those parks that are easy on the eyes and allow you to take beautiful photos along the way.
Ontario Beach Park
Ontario Beach Park is an exemplary natural attraction in this part of New York.
The reason we loved it has to do with the view of Lake Ontario and the overall charm of being able to set up a picnic here with the view of the water.
During the warmer months in Rochester, this is one spot you are going to want to check out.
Final Thoughts
These are the top things to do in Rochester New York.
Create an itinerary with these attractions and things to do. You will have a wonderful time in Rochester when you begin to explore it.
We also took the time to explore various New York areas including West Village NY, Hell's Kitchen NY, and Washington Heights NY.
Amanda Harper is a travel enthusiast with 10+ years of traveling experience across the planet. Her passion for writing and travel makes her a walking bibliography on modern-day tourism.