We have written a comprehensive guide on visiting Jardin in Colombia and living in Colombia, but what about traveling to Bogota?
Bogota is a fascinating, bustling city that's often visited by tourists from around the world.
We knew this was one city that had to be explored and that's what we did. The capital city is one of the more cherished cities in the region and has ample culture.
You are going to be impressed by the wide array of natural sights, attractions, and restaurants on offer here. It is endless and that's essential for those who want to have fun in a unique location with fun-loving people.
Bogota is the real deal when it comes to being a proper tourist destination in this part of the world.
We have been to the Amazon rainforest in Peru and visited San Andres Island, but this is just as charming for those who are in Colombia.
This guide is going to break down how to visit Bogota as a tourist and what to do here.
Best Time To Visit Bogota
Let's begin with the basics including when is the right time to go to Bogota.
In general, Bogota is a nice place to visit and it's okay to go at any time of the season. We have been here multiple times and it was decent through both trips despite them being at different times of the year.
If you want the best months then we would recommend going between December and March. This is when it's going to rain less.
However, each person is unique and some like a bit of rain and will go closer to the end of this range. It is up to you.
The heat tends to increase in the summer and that's when you will want to consider whether or not you can handle the increase in temperature.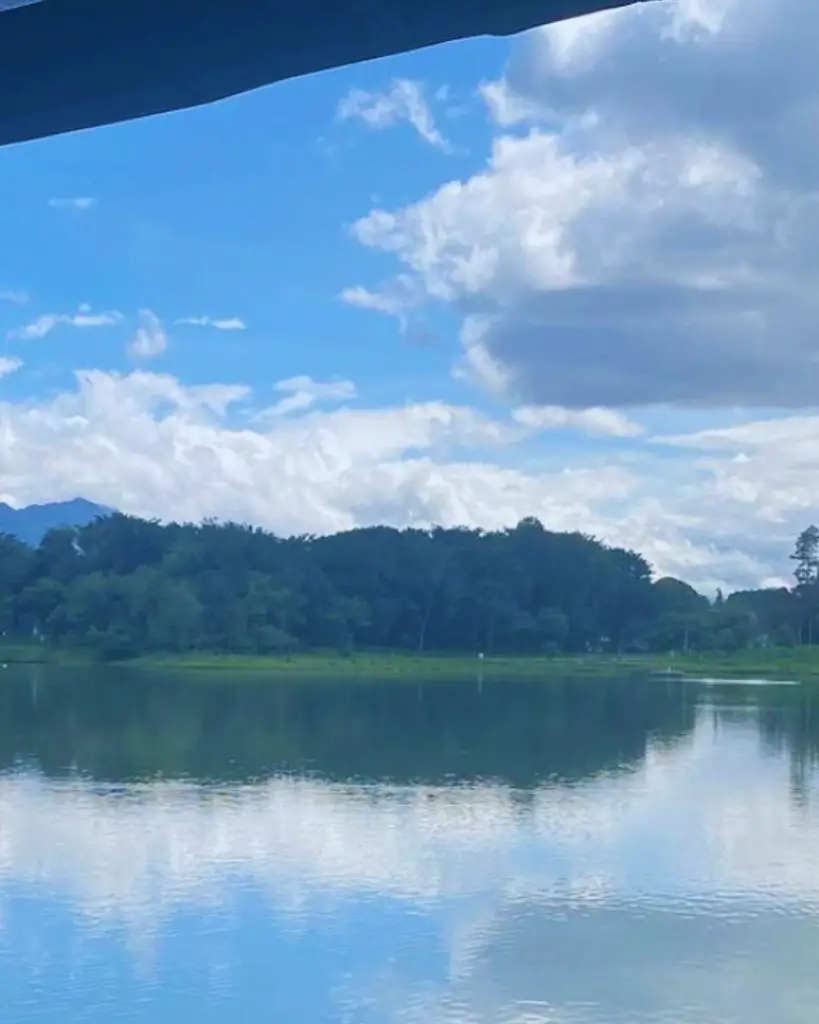 Things To Do In Bogota
Botero Museum
If you are particular about your history and art then it's best to go to the Botero Museum. Botero was one of the elite artists from Colombia and is highly cherished in this part of the world.
You can go to the Botero Museum in Bogota and explore its various exhibits. It's a lot of fun to do this and the pieces you are going to get to see will impress right away. We loved everything about this museum and it was fun to go through.
Museo de Oro
The passion for gold has long been ingrained in Colombia's history.
We adored this element of the Gold Museum in Bogota because it allowed us to see what the history of gold is in this part of the world. We recommend going on a Sunday as it is free and you are going to get to enjoy everything you would on any other day.
The gold artifacts are exceptional and something you will not have seen before.
Simon Bolivar Metropolitan Park
Bogota is not just about the nightlife, festivals, and/or museums.
There is a lot of natural beauty on offer too and you are not going to want to miss out. One of the bright spots on our trip was going to the Simon Bolivar Metropolitan Park.
It was incredible to take the time to enjoy a picnic here, soak in the sun, and just see the locals having a good time. This is one of those parks that is integral to Bogota and it is the heart of the region.
The views are great here and you are going to see families spending time on the grass just having a good time.
Casa de Narino
This is the president's house and it's a staple for those who want to learn more about the history of Bogota while also being able to see the architectural nuances of a building such as this. It has been fine-tuned over the years and the intricate design work is outstanding.
We were thoroughly impressed by the look of the sculptures and how they were set up.
The tours are world-class and you are going to fall in love with the overall beauty of this house. It's exceptional and something you are going to adore.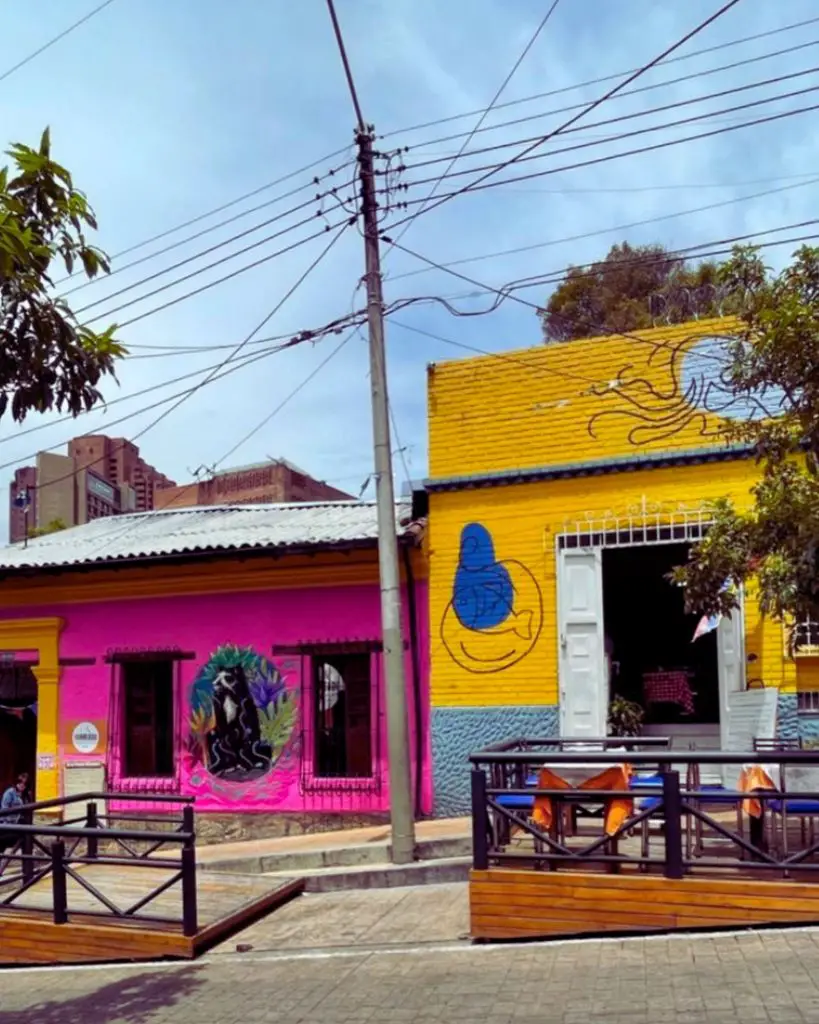 Zona Rosa
Zona Rosa is the ultimate option for those who are going to want to have a bit of fun and enjoy the nightlife of Bogota.
You are going to see people from all walks of life here. This includes tourists.
We loved the ambiance and it was great to dance the night away when we went to the club. Even if you are not someone who's into music or the dance scene, you are always going to find a great bar in the area that is full of life.
We grabbed a drink in Zona Rosa and had a lovely time.
National Museum of Colombia
For those who want to continue to learn more about the history of Colombia, it's best to go to the cherished National Museum of Colombia.
This is one of the more charming and traditional museums in Bogota.
It is also the largest museum in Colombia making it a must-see attraction that's full of key exhibits. We were in awe of the artifacts that were housed here because they were rare pieces you are not going to see anywhere else.
The rarity of these items along with the quality of the museum makes it a must-see place.
La Candelaria
To mingle with the locals is a must, especially when you are in Bogota.
The locals are hearty and lovely, which only adds to your trip. We wanted to experience this first-hand and took the time to go to La Candelaria. This is a specific neighborhood that's cherished for its cultural dynamic and how beautiful it is.
You are going to get to people-watch, enjoy performances, and just soak in the ambiance. It's a great experience.
Monserrate
Monserrate is a well-regarded religious location in the heart of Bogota.
The region has significant religious history over the years and this is one church that stands out. it is not just the church itself but also where it's located. As soon as you get to the top, the breathtaking view is going to impress right away.
We fell in love with this view from the Monserrate Church and highly recommend going to the top.
Cost Of Going To Bogota
Food
You are going to need food to eat and Colombia is home to some of the heartiest meals in the world. The quality of the meat and spices will blow you away and we wanted to keep eating as much as we could by the end.
If you are passionate about eating good food, you are in the right place because it is not going to cost a lot.
When you travel to Bogota, you are going to find cheap food.
We were able to get a meal for around 10,000 COP and even when we wanted to eat more, we were able to get it under 20,000 COP.
Accommodations
We know you are going to be juggling a budget when traveling to Bogota.
This capital city does not have to be expensive as long as you are going in with a plan. We were able to spend around 35,000 COP each night for our stay at a local hostel and it was a lot of fun at the same time.
We were able to mingle with other tourists and it was great to plan trips out to other parts of Bogota together.
Of course, you can even bring this price down further if you are willing to go to a larger hostel where there are more beds in the room. It simply comes down to what you are looking to do and it is easy to end up saving quite a bit of money on your Bogota trip.
For those who don't want to do this, we would recommend going to a chain hotel.
This is a hotel that's going to cost around 150,000 each night but is going to offer privacy and all of the facilities that you expect from a hotel room. This can be useful for couples who are looking to stay in a quieter space.
Tips For Traveling To Bogota
Consider Public Transportation
We have mentioned the idea of walking everywhere and that is a great, affordable option. However, you might not be up for this all the time.
As a result, a good option would be to be close to the main attractions. This is going to make it easier to get to where you want to go quickly.
If not, you will have to use the TransMilenio.
This is the public transit system in the area and you are going to have a bus that will pick you up from one place and drop you at another. This is a seamless system and it is quite effective throughout Bogota.
Please note that you are going to have to set up a TuLlave Card to get started with the TransMilenio. It is going to cost around 5,000 COP to do this and then you can continue to add more to your account as time goes on.
We find this to be an efficient option that is going to work for most areas of Bogota. it is also affordable compared to taking a taxi in Bogota.
If you are taking a taxi, you are likely going to be using Easy Taxi.
This is an app that is going to let you book a taxi in Bogota. Please note that it is going to be expensive and it can get even worse if you stop a taxi on the street. You are not going to want to do this. Just stick to the app.
Walk More
One of the more recommended tips we tend to make about Bogota traveling has to do with walking. Yes, there is nothing wrong with walking here and it's quite a lot of fun to experience the city in this manner.
You are going to save money and you are going to get to mingle with the locals more.
We even had people taking walking tours of the city to learn more about it.
Prepare Your Meals
It's important to note that the meals are quite affordable in Bogota.
However, we know some people are wanting to save as much as possible. If you are in that boat then there is nothing wrong with preparing your meals in Bogota. You are going to find the ingredients are cheap here when you go to the market.
Be willing to explore the area and make your meals in your room.
Be Prepared To Sweat
It can get hot in the afternoon and when you are going from one place to the next, the heat is going to start to get to you.
We recommend putting on a hat and making sure you are wearing sunscreen.
This will be key along with having the right footwear. Otherwise, another option is to spend more time outdoors during the night. This is okay for those who want to go clubbing or bar hopping.
Mingle With The Locals
Don't ignore the locals. You will want to mingle with them. They are welcoming and that's where the joy is as you go to a national park or just explore one of the neighborhoods in the city.
This is a capital city that's full of life and you are going to want to speak to the locals because it can be eye-opening.
We even have seen people stay with locals because it is affordable and fun. If you are up for it, this is a great option to keep in your back pocket.
Final Thoughts
This is all you are going to need to know as you travel to Bogota.
We highly recommend taking the time to stay in Bogota. You are going to find it to be enthralling, vibrant, and excellent for having a bit of fun.
Amanda Harper is a travel enthusiast with 10+ years of traveling experience across the planet. Her passion for writing and travel makes her a walking bibliography on modern-day tourism.