For those who are living in Texas, you are going to be thoroughly interested in the idea of heading out to New Braunfels.
This is a fascinating place often visited during the warmer months of the year.
The goal is to go tubing in New Braunfels and have the time of your life in this beautiful part of Texas. It's a short 2 1/2 hour drive from Houston and it's common for people to want to come here for a bit of natural entertainment.
Just being able to go down the river with a tube is something that's going to give you goosebumps and it will be well worth the trip out to New Braunfels.
We are happy to share our experience in New Braunfels while tubing and what to account for if you want to have some fun too.
Best Places For Riving Tubing In New Braunfels
What is the reason for people going river tubing in New Braunfels?
New Braunfels river tubing is famous across the US because of the rivers. There are flowing rivers and you are going to have access to both of them in one place here.
This is what makes it quite a bit of fun for those who want to mix things up.
You are going to get to choose the river that you want to go down and you can even end up picking how long you want the experience to be based on the river choice.
This is what we adore about river tubing in New Braunfels.
Some are going to head out to specific rivers based on what they want from the experience. Some will head out to the Comal River while others will be looking at the rapid Guadalupe River.
Comal River
When you are tubing in Comal River, you are going to have to appreciate the general floaty nature of the water.
It is an experience that is often enjoyed by those who want a simpler tubing experience in New Braunfels.
River tubing in the Comal Rover is going to be a great starting point.
How long is it going to take?
It will depend on the flow of the water, but it is going to be spread across almost three miles.
We like this river because it's shorter and it is simpler to navigate. This makes it a lot easier for those who are getting started for the first time and want to float down the Comal River.
We found this to be an ideal place for anyone who is a beginner. It simply works well and is going to let you have fun along the way.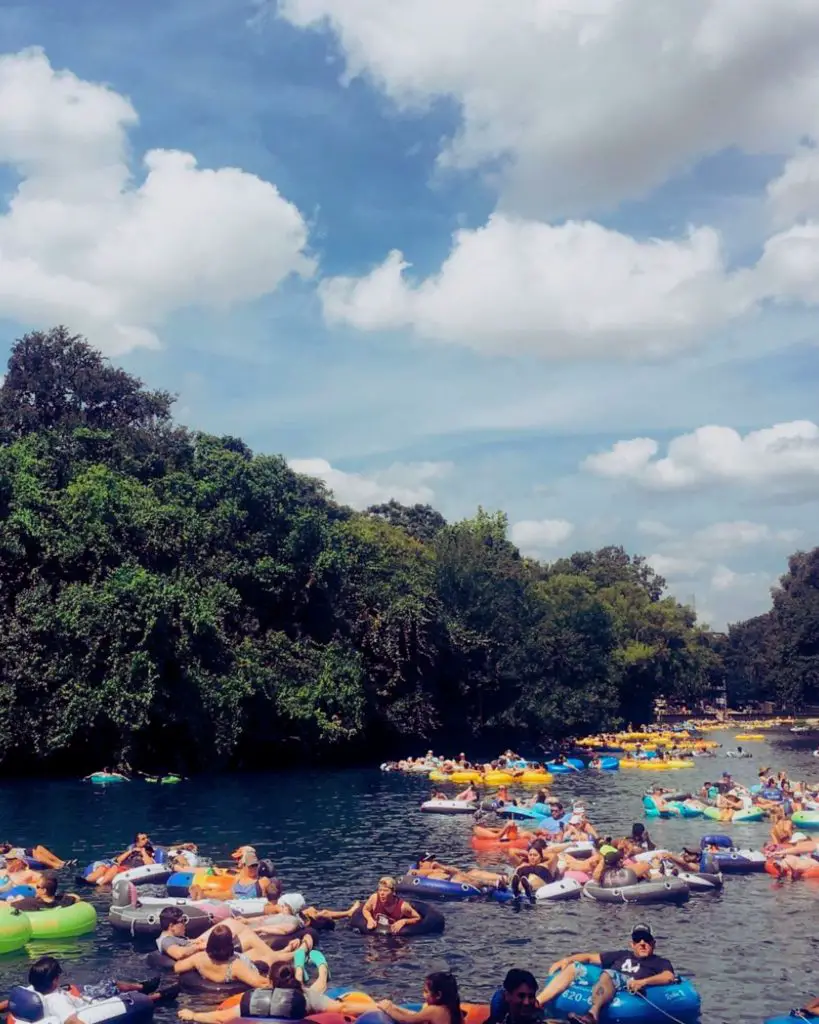 Guadalupe River
When it comes to river tubing in Guadalupe River, you are now looking at the real deal.
The water is going to be flowing quicker in this part of New Braunfels.
This is quite enjoyable for those who want the water to be flowing and to enjoy the overall extremeness of the adventure. We do recommend this for those who are used to being in flowing water and like the thrill.
How To Get Started With Tubing In New Braunfels
A lot of people are going to be interested in the idea of tubing in Texas.
This includes choosing one of the rivers that have been mentioned above.
However, you also want to make sure you are prepared for the process. This includes going to a tubing company in the area that is going to help set things up.
This is going to include offering all of the safety materials required to go tubing in one of these rivers.
Of course, you are welcome to grab your tube and hop into the river at any of the public entry points whenever you want.
We feel the companies here are the real deal and are going to take good care of you throughout the process. They are going to offer parking, all of the safety materials (i.e. life jackets) and are going to ensure you have a safe spot to start.
The safety instructor is going to offer tips and tricks on what to do when you are in the water. This is going to include a complete demonstration. We also liked the quality of the tubes that were on offer as it helps navigate the water better as it flows.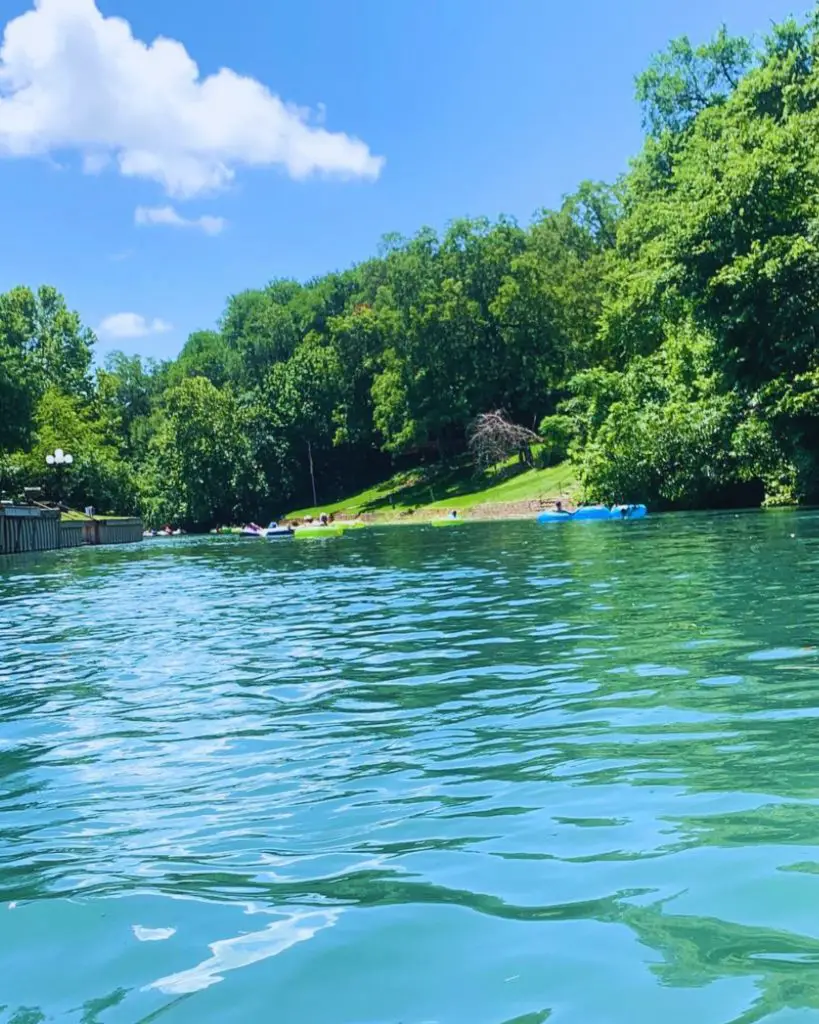 Requirements In The River
Let's assume you are thinking about going tubing in New Braunfels.
This is great, but you are going to have to know what is required of you in the water itself.
The first step is to make sure you are going with a quality and trusted tubing company in New Braunfels. This is the only way to stay safe and make sure you are getting access to free parking on-site.
You are also not allowed to blast music while floating if it can be heard from yards away. This is too loud. However, you can play music in the river.
After this, you are going to want to be aware of the general rules of the river. This includes making sure to only keep general snacks with you while floating and to not bring disposables with you. It's also essential to pack everything in reusable containers.
It's also best to make sure you have a safe backpack or something for your essentials that can be put away. You don't want them scattered as you are entering the water.
There are additional rules that are going to be for the tubing company. This is going to include the type of tub you are using in the Texas river. It has to be a specific size. The tubing company is going to take care of this for you as soon as you sign up with them.
Final Thoughts
This is everything you are going to want to keep in mind while tubing in New Braunfels.
The experience is going to be a joyful one as long as you choose the right tubing company in Texas. They are going to take care of your needs and make sure things are as safe as they need to be.
Amanda Harper is a travel enthusiast with 10+ years of traveling experience across the planet. Her passion for writing and travel makes her a walking bibliography on modern-day tourism.