We have talked about the cost of going to Las Vegas, but it's also important to plan property to make sure your trip is a good one.
With so many things to do in Las Vegas including going to Las Vegas wine spots or water parks in Las Vegas, you can end up getting overwhelmed.
We are aware of this and had a similar experience when we went to this beautiful city.
As a result, we want to share some of our experiences throughout our week in Vegas and what to look out for as a first-timer in the city.
Here are important tips when visiting Vegas for the first time.
Best Tips For Visiting Vegas As A First-Timer
Go During Non-Peak Months
The first detail we would mention is to visit during non-peak months. This would be anytime during the end of the summer because it's going to be hot or you can come after the winter break tourists are gone sometime in February.
We found this to be far more affordable whether it had to do with accommodations, attractions, or even food options in the city.
Everything seemed more affordable during this period.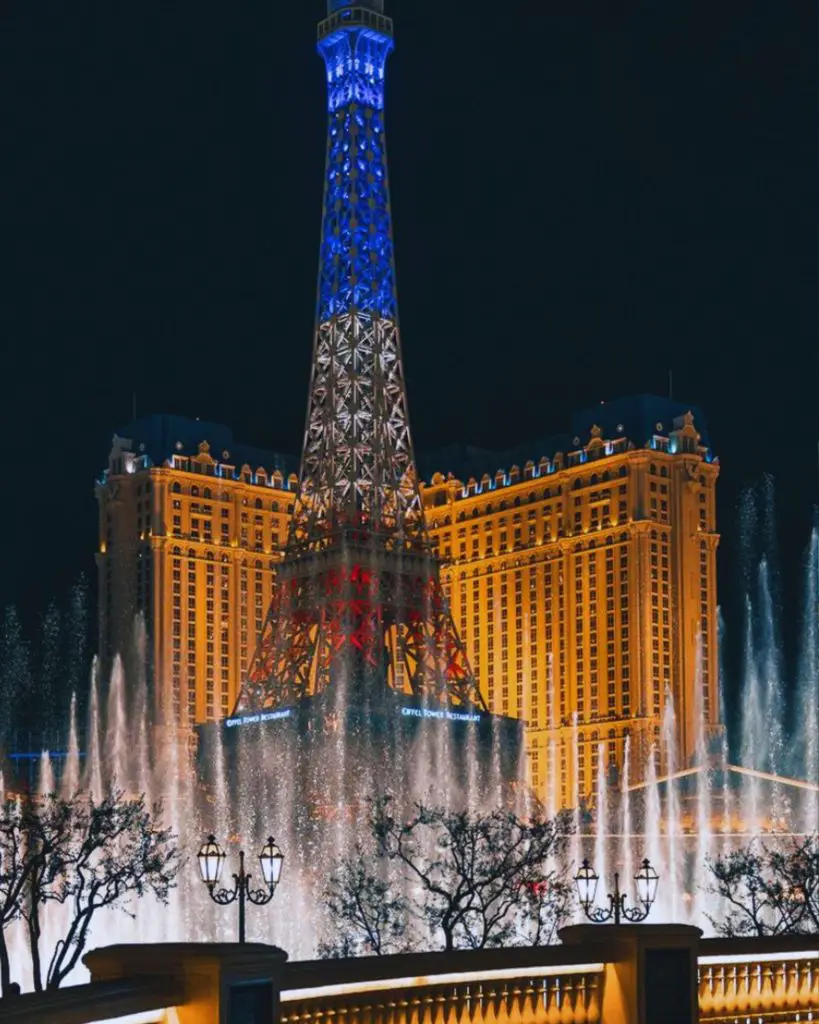 Avoid Resort Fees
You can end up paying quite a lot in resort fees if you are not careful.
Hotels will tack on these resort fees as a way to charge more from their guests. This is not ideal for those who are on a tight budget and it might surprise a first-timer in Vegas.
We would recommend going through the fine print before booking a hotel room. If you are going with a prestigious hotel room, you will likely have to pay these resort fees.
Get A City Pass
The City Pass in Las Vegas is exceptional and offers tremendous value.
It is worth it for those who want to make sure they are saving ample money and getting a good deal. You are going to feel confident with the value you are getting and that's essential.
You will be able to see most of the attractions in Las Vegas and also save 40-50% on the admission fees by doing so.
Be Prepared To Walk
You will want to be prepared to walk when it comes to making sure you are getting to where you want to be. A lot of people make a mistake when it comes to getting around Las Vegas.
Some of the attractions are quite spread out even if they are on The Strip.
This means you might need to make sure you are looking at transportation options. Some will call a Taxi while others are going to rent a car. The options are out there but you will want to be prepared for any walking that you end up doing.
Set A Daily Budget
It's important to set a daily budget or you are going to overspend.
Locals tend to have far better control of their funds because they are aware of where the hotspots are. These are the spots where you are going to end up paying too much.
Be smart and make sure you are setting a daily budget and then stay within that set amount.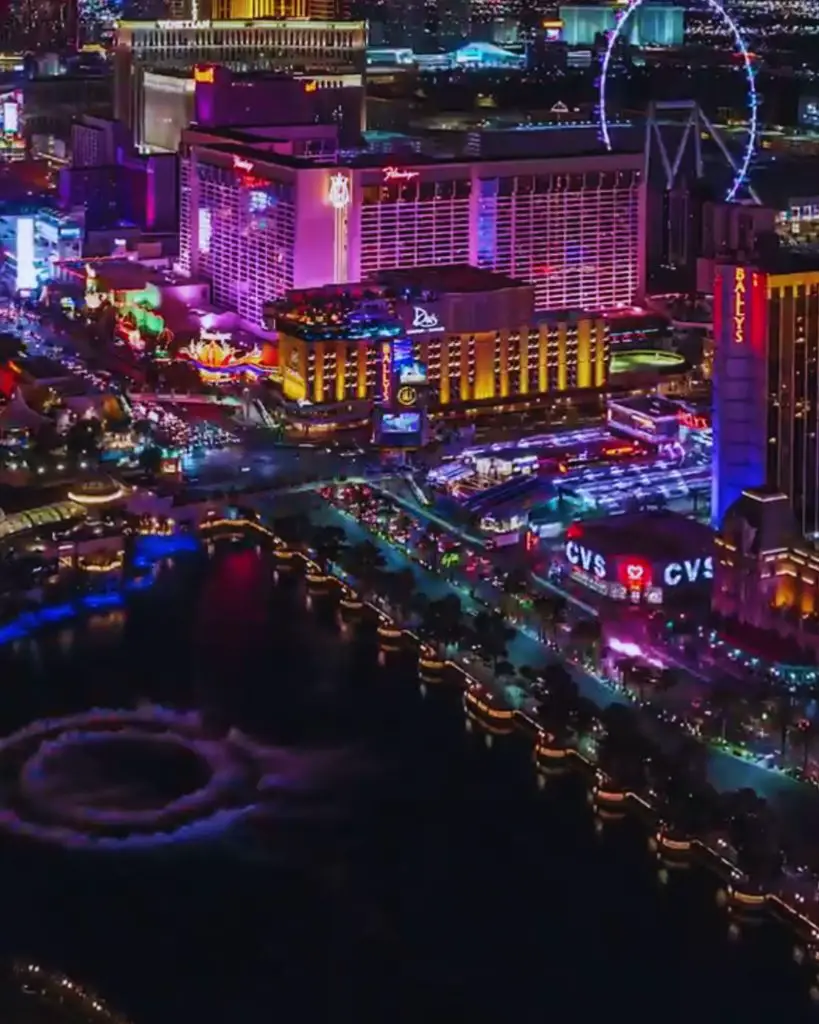 Don't Be Afraid Of The Night On The Strip
You should not be afraid of the night on The Strip.
This is a city that does not sleep and most of the action happens at night. This means you can easily nap during the day and not miss out at all.
Restaurants tend to stay open throughout the night, so you are going to find a meal to eat if you want to. This keeps things simple for those who want to make sure they are enjoying their time and getting to make the most of their trip.
Don't Eat At Dinner Time
A common mistake a visitor is going to make is to eat during dinner time.
Why is this a bad idea?
We noticed dinnertime prices are much higher than what you would see at other times of the day. Restaurants tend to get overloaded with foot traffic and then worry about not being able to keep up.
This is why they increase their rates during these peak hours of the day. It is better to wait things out and eat later in the evening.
Book In Advance For Major Spots
You should always book in advance for major spots.
This includes any gondola rides you are going to be taking or some of the major attractions that are in the city.
These spots tend to go quickly. If you are not booking them, you are going to end up struggling to get things to work out as you want. You will either miss out or get a spot later than you want.
Remain On The Strip
We recommend staying on The Strip for the first few days.
A lot of the fun stuff is going to be happening here and it goes on for miles. So, you are going to find lots of different things to do and you don't have to venture out at all.
It's better to remain on The Strip and make sure you are having a good time. This is essential when it comes to ensuring you are getting to experience the beauty of Vegas in one spot.
Don't Visit Attractions On The Weekend
You will not want to visit attractions on the weekend.
This is a mistake that is going to be challenging to navigate around once you are at one of these major attractions in Vegas.
The issue has to do with the foot traffic around these attractions. They are overwhelming and you are likely going to have to wait for hours just to get into one of these attractions. It is better to go at night or on a weekday if possible.
Use The Free Monorail
There are free monorails that are running at various points in the city.
You will want to take advantage of them. You can get on and get off as required because it runs on a set route for visitors.
You are going to find one near Mandalay Bay and it is quite convenient. We loved using it because it was free and it got us to specific spots along the way.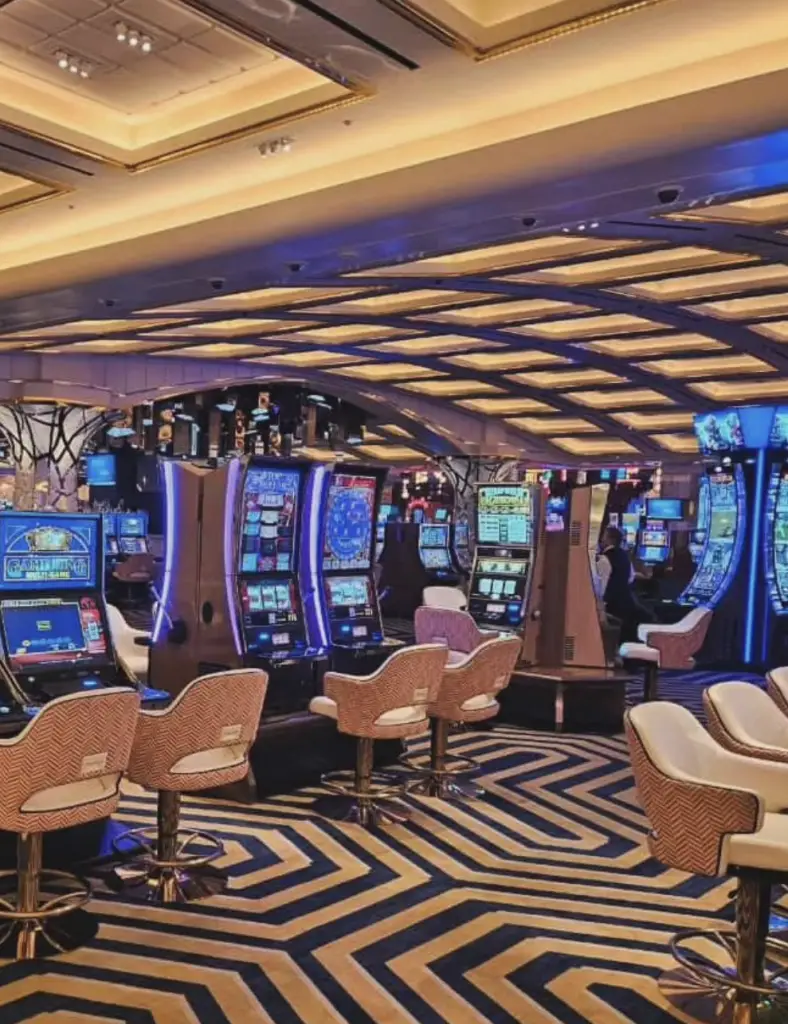 Don't Overspend At A Vegas Casino
It's important to be aware of what you are going to have to deal with at a casino in Las Vegas.
They have set things up in a way where you are going to be made to spend money. This might be fine for some people, but it can overwhelm first-timers in Vegas.
You might assume you are not going to spend a lot but then the money is going to go quickly. Be aware of this and set a budget that you are going to spend at a Vegas casino beforehand.
Visit Other Parts Of The Strip Over Time
You should always be patient and make sure you are planning the trip in detail.
We always recommend starting with The Strip at the beginning of your Vegas trip as a first-timer. This is simpler and is going to allow you to make the most of your trip.
As soon as you do this, you are then going to be acclimated to the city. At this point, you are going to want to begin opening things up and exploring the rest of Las Vegas.
Stay For At Least 3-4 Days
How long are you going to be staying in Las Vegas?
If you are looking to do the bare minimum then we would recommend at least spending 3-4 days. This is going to let you settle in, make the most of The Strip, and then explore a few attractions outside this region.
Of course, if you can spend longer here then that is always nice. It will give you more time to see what else is on offer in Las Vegas.
Be Prepared For The Heat In The Summer
If you are going in the middle of the summer, you are going to be hit with a blast of heat as soon as you get off the plane.
It is not a pleasant experience for those who are not used to the desert heat.
This is going to be quite difficult to manage and we always recommend going out at night when it is this hot in Las Vegas. Otherwise, the heat is going to become a major health risk for those who are not used to it.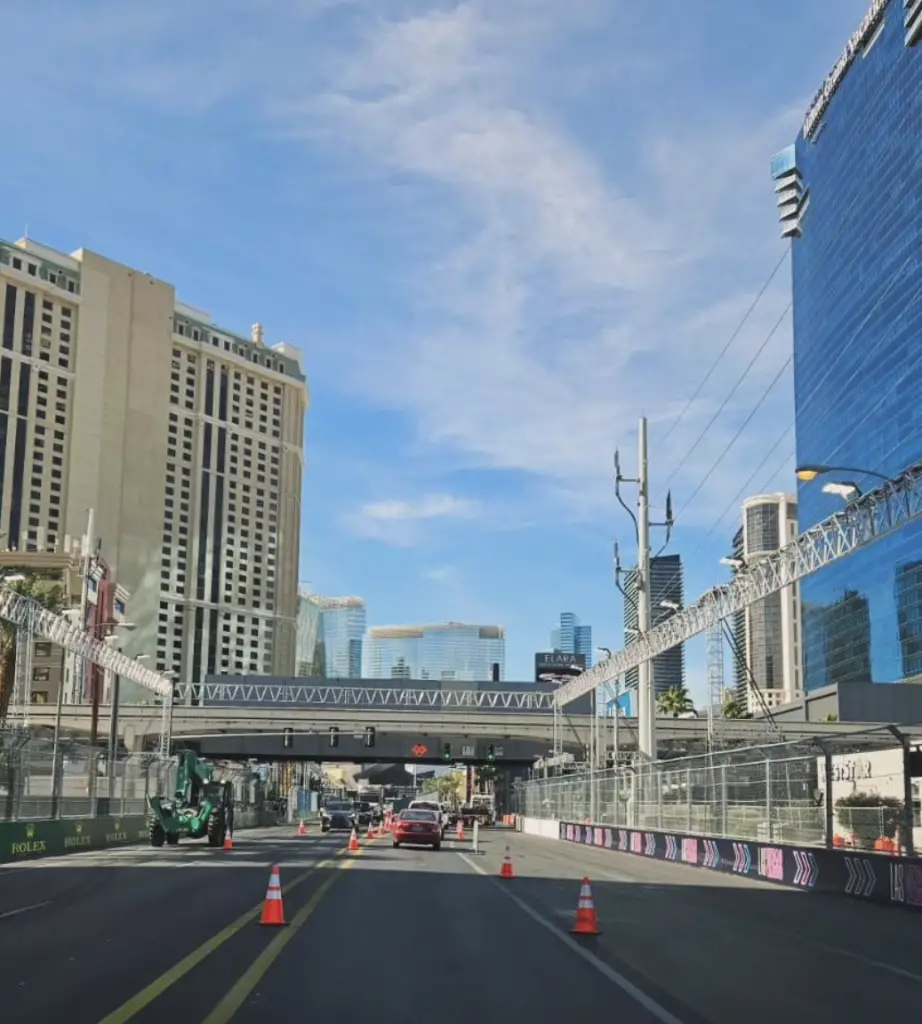 Don't Be Afraid To Book At The Last Minute
It's okay to book in advance, but those who are willing to wait are going to get rewarded too.
You can end up booking at the last minute to get discounted rates. We were able to save over 50% on specific attractions just by doing this.
It is one of those methods that can be risky for those on a shorter timeline, but it will work for those who have weeks or months in the city. It is simply up to you.
Put On Cozy Walking Shoes
If you are going to be walking on The Strip, it is essential to put on cozier walking shoes. Too many people walk around in heels or shoes that are quite uncomfortable.
They might look good, but you are going to start feeling the impact of the hard concrete under your feet along with the heat of Vegas.
It's just not worth it.
Put on comfortable shoes and then walk.
Plan Ahead
You should always plan and have an itinerary for visiting Las Vegas.
Otherwise, there are too many things going on and you are going to get lost. It is essential to have an organized plan for how you are going to get from point A to point B.
This is going to ensure you optimize the trip and get to where you want to be.
Rental Cars Cost A Pretty Penny
This is a mistake people make if they are setting a budget for their Vegas trip.
Renting cars is not a good option unless you are getting a discounted rate through your credit card. Otherwise, you are going to end up paying way too much.
The demand is high in the city so those who are going to be getting a rental car will pay a lot. Plus, you are going to be responsible for the fuel.
Use The Las Vegas Monorail
This is one of the better transportation methods in Las Vegas and it will work like charm.
You are going to pay a set fee for the day pass and it's going to let you use the Las Vegas Monorail for all of its routes.
Take advantage of this transportation method in Las Vegas.
It will be easy to get to where you want to go at an affordable rate.
Take The Night Tour With The Bus
If you have never been to the city, why not take the night tour on the guided bus?
This is a simple bus that is set up with a tour guide that will take you down The Strip. It can be a lot of fun for those who have never been in the area.
You are going to learn about its history along with all of the major attractions that are on sight.
Taxis Are Expensive
It's important to note that taxis are expensive in Las Vegas and this is going to end up being a big part of your bill for the trip.
Don't let this bog you down.
We would recommend looking at the Las Vegas Monorail or walking if you are up for it. Otherwise, renting cars or taking a taxi will add up.
If you have the budget for it then it's okay. Otherwise, look for other options.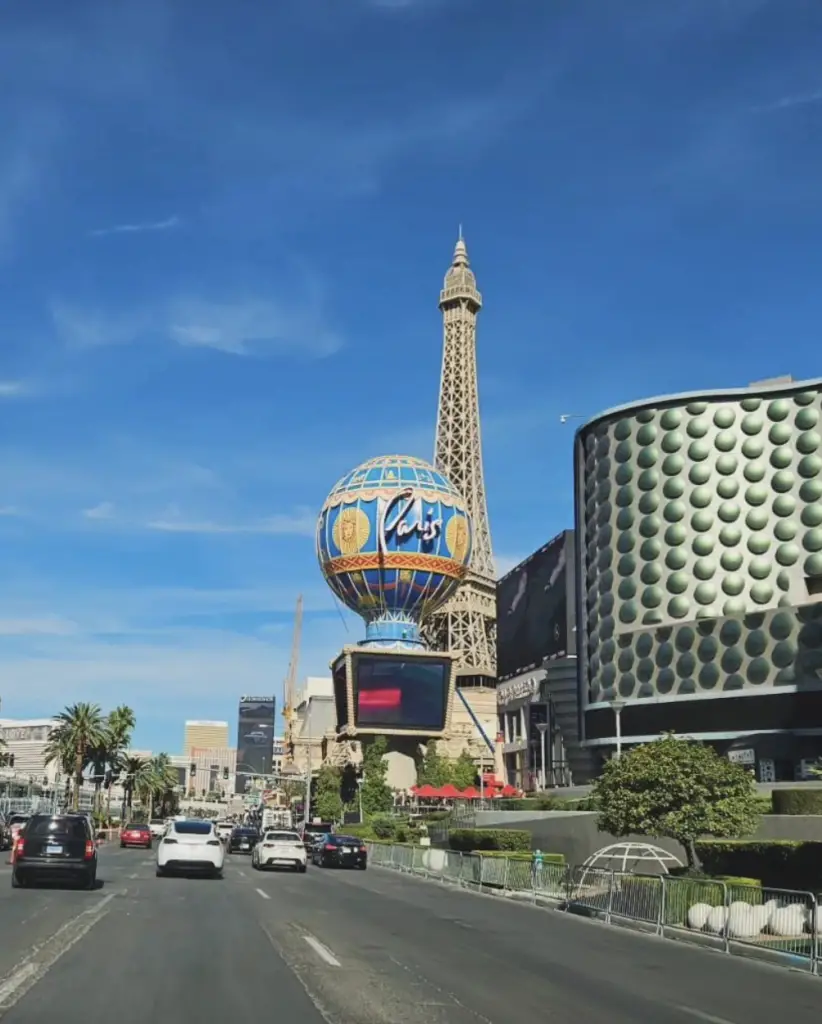 Focus On Chain Hotels
The last tip is going to be about where you are staying in Vegas for the first time.
In general, we would look at chain hotels in Vegas. These hotels are great because they are jam-packed with good amenities in the right location without charging too much.
Yes, they are not as flashy, but you will get a good deal on them.
Final Thoughts
These are the things to look for when it comes to visiting Las Vegas.
Keep this in mind if you are looking at finding a good deal and want to make sure you are optimizing things as much as possible.
We know it is a lot to take in, but these tips will make your trip to Vegas better!
Amanda Harper is a travel enthusiast with 10+ years of traveling experience across the planet. Her passion for writing and travel makes her a walking bibliography on modern-day tourism.