Is a birthday coming up for a loved one?
You may be going to be traveling when the person's birthday comes up. This happens a lot and you might want to do your best to make the day a special one.
This includes celebrating the birthday at the hotel.
This is why you are going to be wondering about your options and whether or not it can be done by the hotel staff.
Will Hotels Decorate A Hotel Room For A Birthday?
Yes, hotels are willing to decorate a hotel room for a birthday. Please note, this is often only going to happen in 4 or 5-star hotels. Other types of hotels are often offering the bare minimum when it comes to hotel services and this will be seen through your savings.
For 4 or 5-star hotels, it's easy to ask the hotel staff to do something for your birthday.
This can include preparing the hotel room, singing happy birthday to the guest, or bringing something from the kitchen.
Each hotel is different but they will often work with the guest to make it a special one.
It is also possible for you to ask for a discount on the hotel room for the day. They will be willing to go above and beyond for your birthday and that can lead to quite a bit of savings depending on the hotel you are staying at.
Some will even be willing to upgrade your hotel room to a better one in the hotel.
What Can You Request At The Hotel For Birthdays?
Let's assume you are thinking about celebrating a person's birthday at the hotel. What will you be able to request from the hotel staff?
You will be able to ask for the hotel room to be decorated. You can also ask the hotel staff to sing to the guest on their big day.
It is also common for guests to receive birthday discounts on the day.
They will also be willing to bring up a drink on the house or a special dessert. Other hotels will even take the time to bring up a cake with your name on it. This often comes down to the hotel and its policies for a guest's birthday.
We have seen some hotel guests receive special items from the kitchen that were made for them. This can be quite the experience as the dishes are not served to others and you end up receiving a fresh dish when you want it during the day.
We also had a situation where the room was upgraded to one that was not only bigger but also came with special service in the form of a waiter. This is quite the experience for those who have never had this type of service in the past and it was all due to a birthday.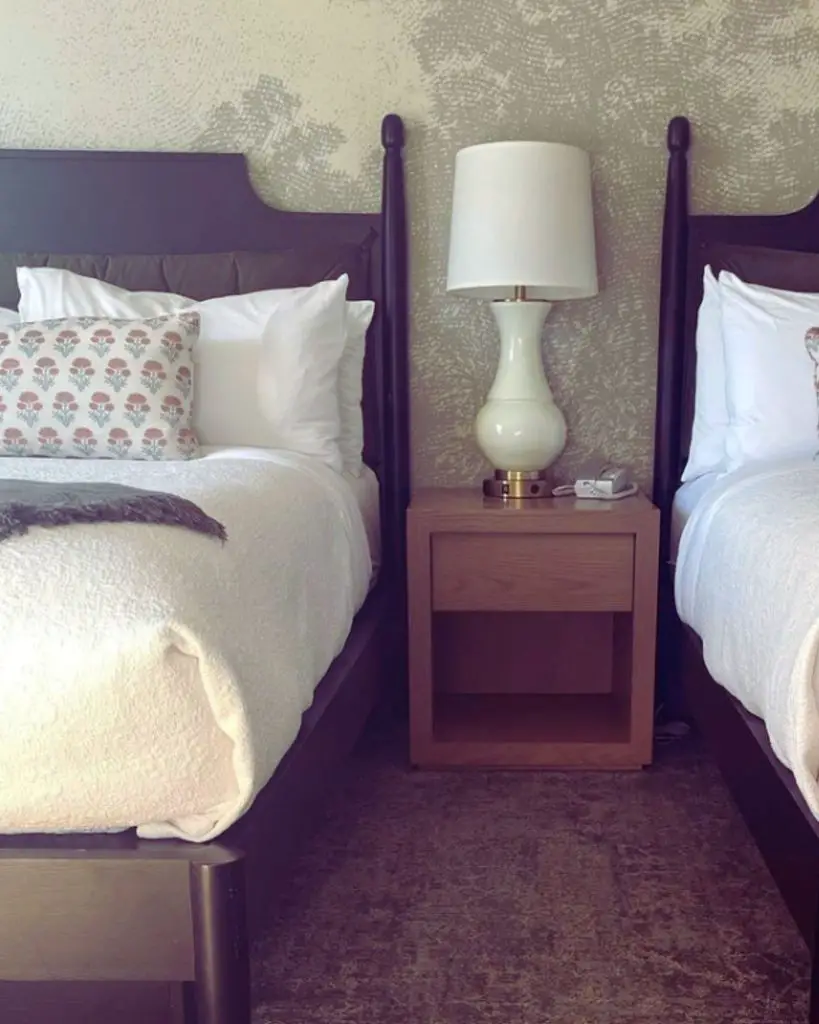 Will Hotel Staff Sing "Happy Birthday" For You?
It's not always going to happen but it's normal for hotel staff to do this for you. They will sing "Happy Birthday" and often bring something from the kitchen on behalf of the hotel.
This is a way of letting the guest know they do care and want to be a part of the big day.
You are also welcome to ask for additional things and the hotel might be able to oblige. Don't assume it's guaranteed but they are going to be willing to listen.
Hosting A Birthday At The Hotel
In some cases, you might be thinking about hosting a birthday party at the hotel.
This tends to happen for those who have loved ones in the area and might be willing to throw a bit of a bash at the hotel.
If that is you, there are hotels that have party rooms just for this purpose. You can request the room and even get a discount on the party room.
Some hotels will go above and beyond to decorate the hotel party room for you.
Final Thoughts
These are the things a hotel will do on your birthday.
Celebrating your birthday in a hotel room is always going to be a unique experience. We would recommend taking the time to speak to the hotel staff in advance and see what your options are. This includes those who are going to be celebrating on their own or those who want to host a birthday celebration for a loved one that is with them.
Whatever the situation is, you are going to want to speak to the hotel staff as soon as you can.
We also recommend reading our guides on hotel room sizes, eating breakfast at a hotel, and getting a connecting room at the hotel.
Amanda Harper is a travel enthusiast with 10+ years of traveling experience across the planet. Her passion for writing and travel makes her a walking bibliography on modern-day tourism.