Golden Hill Park is a historic part of San Diego due to how long it's been around and the various elements that surround it.
This includes both architectural and natural elements.
Golden Hill Park was set up in the early-1900s and has been around for a long time. These elements are quite noticeable when you are walking around whether it's the trails, walls, or even the stairways that are set up in the area.
Most people will spend time on these trails because of the natural beauty and how scenic it is. It is an enjoyable part of the park and one of the many reasons to go to Golden Hill Park in San Diego.
There is a sense of charm associated with this remarkable park and it is one of the better parks in all of San Diego.
If you want to enjoy a quality, quiet park in San Diego then it's time to look at Golden Hill Park.
Here is what makes it special in our eyes.
Where Is Golden Hill Park In San Diego?
Address – 2590-2596 Golden Hill Dr, San Diego, CA 92102
Golden Hill Park is a part of Balboa Park. It is home to a remarkable selection of features and is situated on Golden Hill Drive.
It is most known for the stone fountain that is located in the park. Various elements of the park have been there for decades and exemplify the history associated with this part of San Diego.
It's common for people to bring their pets and kids to the park for a day out. Whether it's the wildlife in the area or just the natural beauty, you will adore what this park is all about.
Tips For Going To Golden Hill Park In San Diego
Walk Around The Victorian Homes
One of the main reasons to come to Golden Hill Park would be the stone elements within the park itself but you will also want to walk around the area for a bit.
Why is this important?
It is the Victorian homes that you are going to want to take in. These homes were designed a long time ago and have been preserved by the locals. You can walk around the area and look at some of this Victorian-style architecture that is quite different from the rest of the city.
It is not too far away from the park which makes it easy to walk over while you are exploring. We believe this is one of the better parts of going to the park and should be on your itinerary. On a bright, sunny day, you are going to have a great time walking around just taking in the sights including these homes.
Come On A Clear Day
What is the temperature like on the day you are going?
While it is okay to visit Golden Hill Park throughout the year, you will want to go on a clear day. Why is this important?
It will allow you to go on the different trails without worrying about a lack of grip or too much mud. You can also make sure to go to the nearby attractions including the Victorian homes without getting drenched.
We find these elements to be just as fan as the rest of the park, so adding them to your list is a must. On a sunny day, you will have no trouble seeing everything at the park.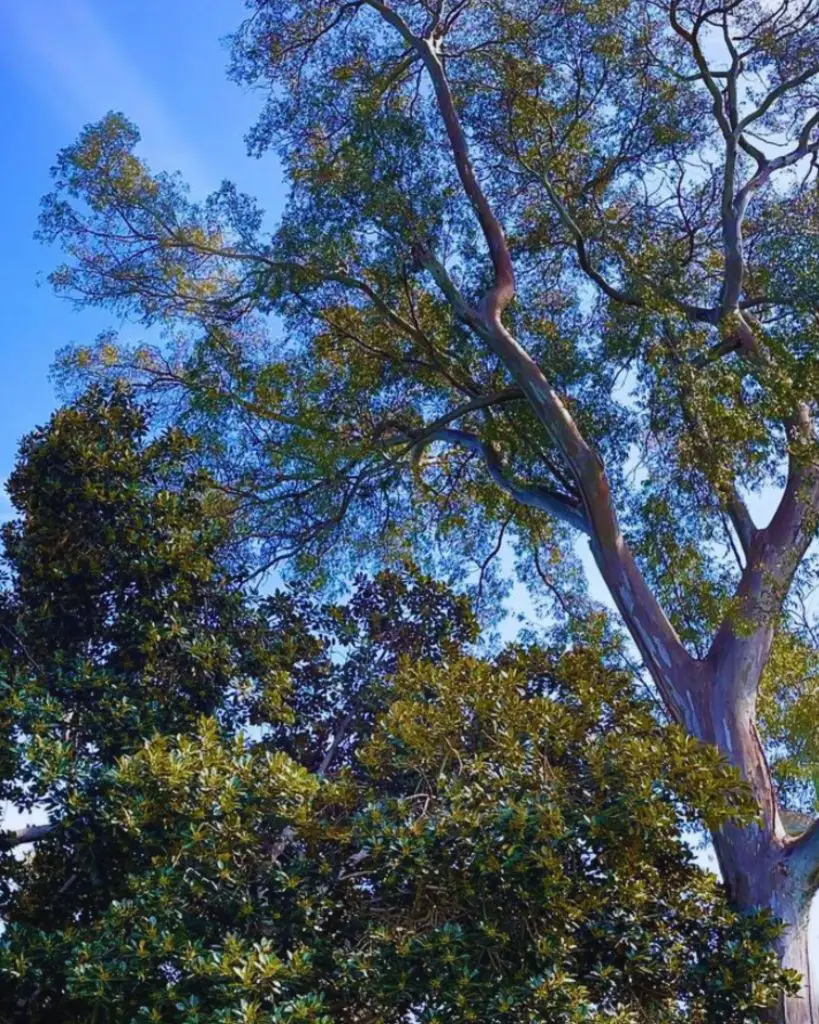 Try Out The Different Trails
There are numerous trails within Golden Hill Park.
These trails are spread from one end to the other and are not difficult to manage. You can bring your kids to the park and enjoy some of these trails without batting an eyelid.
We do recommend spending time on these trials since they add to the experience and are a lot of fun too. Plus, you can end up seeing various birds around the area including some endangered species depending on the time of year.
Each trail has something unique to offer, which is why you will want to take your time walking around.
Final Thoughts
This is the beauty of Golden Park in San Diego and why it's an appreciated gem in the city.
Golden Hill Park in San Diego is the real deal. It offers various historic stone elements including Victorian homes nearby that add to the architectural elegance of the park. It is full of gorgeous trails and wildlife that will make the experience even better for those who are seeing it for the first time.
Just like the Butterfly Farm in San Diego or some of the other hidden gems in San Diego, we do find this to be near the top of the list.
For when it's raining, we have a separate list of things to do when it rains in San Diego.
Amanda Harper is a travel enthusiast with 10+ years of traveling experience across the planet. Her passion for writing and travel makes her a walking bibliography on modern-day tourism.