There is a certain charm associated with Walmart.
It's become synonymous with affordability, a wide array of shopping options, and efficiency. More and more people are thinking about only shopping at Walmart in America.
However, is it the same as when we went to London?
It's important to look into this for those in the UK. If you are looking to go to Walmart in the UK then it's essential to know where it's located and whether or not it's the same as it would be back home.
Since we were staying in London at the time, we are going to shed light on it with that in mind.
Here is a breakdown of Walmart in the UK.
Walmart in the UK
Let's assume you are thinking about going to Walmart in London.
Is it possible?
Yes, you can go to Walmart in the UK, but it's called ASDA.
When Walmart decided to enter the UK market, they preferred going in with a different name. This is why they ended up owning ASDA, which offers the same service as Walmart.
Those who are looking to buy general items for the house or groceries will want to head to ASDA. You are going to get a good number of deals at ASDA.
So, why not just go with Walmart?
Walmart wanted to get a better footing in the market because other American brands such as 7-Eleven would use their name and it wouldn't work. People in London were not resonating with those names or their history.
ASDA was already set up in the UK, so it made sense to continue with the name.
They bought ASDA out and claimed ownership in the late 90s.
The goal was to make it similar to Walmart with a similar setup but name it ASDA. This would work well for the locals as it would be in line with what they were used to and that would allow Walmart to gain a foothold in the market easily.
The general feel of an ASDA location is going to be the same as soon as you enter. Yes, the colors are different as you would never see green around Walmart, but you do here.
However, it is still the same idea with all sorts of items spread throughout the store including groceries. We like what ASDA has to offer and it is a lot of fun to visit when you are looking for specific items.
Although, you might not find the same deals as you would at a Walmart location. This is just the nature of an ASDA compared to Walmart in America.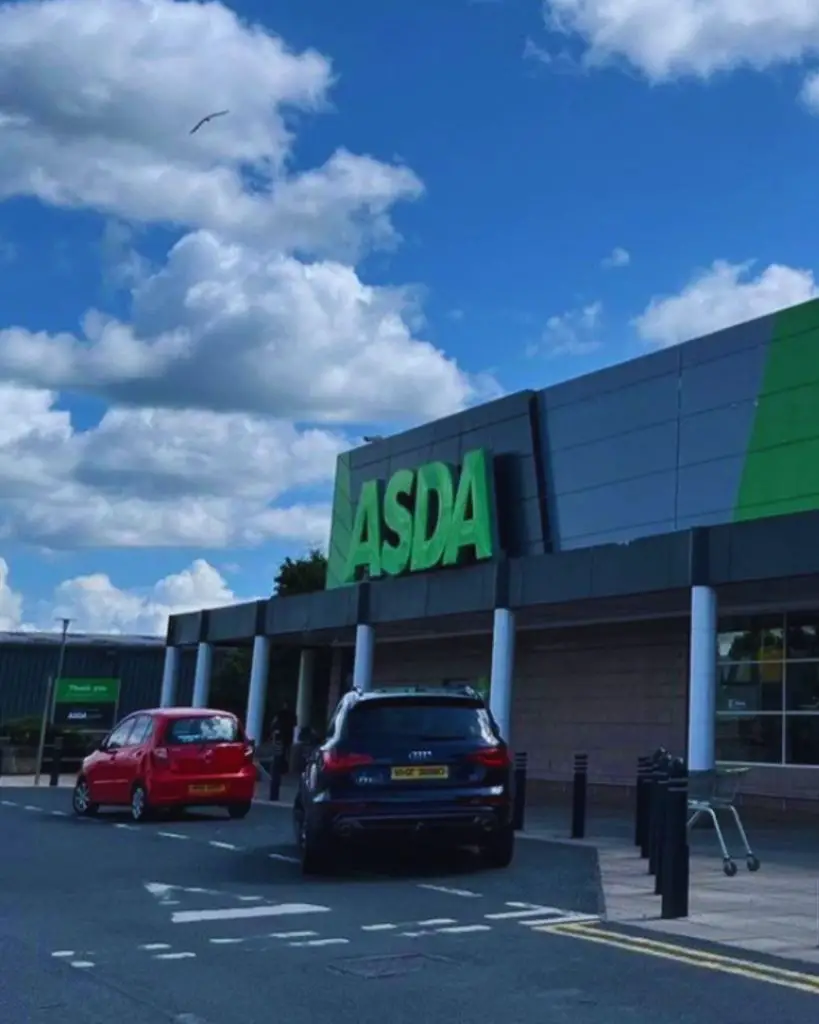 The Future Of Walmart In The UK
It's also important to think about what is going to happen to the actual brand in the UK.
As of right now, Walmart is not going to use its name anytime soon.
They are fully satisfied with what ASDA has to offer under its branding in the UK. They are not going to enter the market as competition as it will only make their lives harder in terms of marketing. Walmart as a brand does not have the same foothold in the UK and it would take a long time for things to work out as intended.
This is why ASDA is likely going to continue to expand in Britain.
This is the closest it's going to get to having a Walmart in Britain.
For those who want to get the same experience in the UK, you are likely not going to get to see it. ASDA is going to continue to be the number one option for those who want to do this type of shopping.
Alternatives To Walmart In The UK
Sainsbury's and Tesco Extra tend to be good alternatives to Walmart in the UK.
Of course, this is besides ASDA, which is the go-to option since it has the same ownership as the American Walmart.
For the most part, you are going to have a few options that fit the bill and deliver value. We highly recommend comparing these options and seeing what is out there.
Final Thoughts
Is there a Walmart in the UK?
No, there is no Walmart in the UK, but they do own ASDA. ASDA offers similar items and a similar setup while using a different name.
For those who want to get a similar experience, this is as close as you are going to get in this part of the world.
We have also taken the time to talk about 7-Eleven in the UK, staying in Blackheath, and finding properties in London.
Amanda Harper is a travel enthusiast with 10+ years of traveling experience across the planet. Her passion for writing and travel makes her a walking bibliography on modern-day tourism.