When it comes to spending time in Los Angeles, it's not always going to be as simple as splurging and not caring about your budget.
Most travelers are going to have a tight budget and rightly so.
We understand this better than most having pinched pennies in the past including traveling around LA in an Uber.
Keeping this in mind, is it possible to spend 3 days in Los Angeles without a car?
Yes, it's recommended to stay in Hollywood as this is a central location for tourists. It helps connect key attractions with rideshare companies or the Metro allowing tourists to visit The Walk Of Fame. Universal Studios, Hollywood Mall, and Downtown LA.
We believe there's a lot you can do over three days in LA without a vehicle.
Let's take a look at how to put together a good itinerary for LA when you are looking to stay without a car.
Location Of The Hotel
It's best to start with the hotel.
You want to look at choosing a hotel in LA that is going to be within Hollywood. The reason for doing this is to make sure you are well-connected to all of the main hubs in the area.
If you start finding hotels along the outskirts of the city, you are going to pay whether it's with the time needed to get to the main attractions or the amount you will pay to Uber/Lyft.
Don't let this happen and only look at hotels in Hollywood.
We highly recommend looking at a wide array of hotels in the area and pinpointing the right one for your budget. The one thing that's good about Hollywood is that you are not going to be lost for options.
There are quite a few nice ones to pick from in our opinion.
Cost Of Uber/Lyft From The Hotel
It's important to understand that you are going to want to consider different modes of transportation.
The most common one (including what we did) is to go with a rideshare company in Los Angeles. This works because the cost is reasonable considering all of the main attractions are not too far away from the main hub.
You can end up saving money by traveling with a rideshare service in Los Angeles.
Look into this and compare the costs before determining what is best for your travels.
Metro (Secondary Option)
You can also look at The Metro in LA.
This allows you to sign up for a pass to take the bus or subway to and from locations without needing to walk a lot.
Check it out here: The Metro
We believe this is a good option for those who are going to be looking at far-out attractions without a car in LA.
At that point, it makes sense to go with The Metro pass as you are going to be well-linked to these attractions and not have to overdo the rideshare costs.
It's best to sit down and calculate these details when you are looking to travel around LA without a vehicle.
3-Day Itinerary In LA Without A Car
Let's begin with a simple breakdown of what is best when spending 3 days in Los Angeles without a car.
The itinerary will include:
Downtown LA
Walk of Fame
Hollywood Mall
Universal Theme Park
These are the main spots you will want to include on your list when spending 3 days in LA without a car.
Downtown LA
This is a must.
You will want to walk around downtown LA and just take in the sights. You can get lost in exploring this part of the city as there are loads of people, cultures, and unique attractions spread throughout the downtown core.
You will want to take advantage of this as a tourist.
You can look at the food items, the different street performers, and/or just take in the sights that are present in downtown LA that might not be seen elsewhere.
The best part is, this is not going to cost anything. Just step out and walk around.
Walk Of Fame
Most people coming to LA are going to have The Walk of Fame on their list of places to see.
While it can be busy, you are going to want to check it out at least once.
Due to you being in Hollywood, it's not going to be far to get to the Walk of Fame. This makes it a nice, breezy trip that is going to let you enjoy the sights that are on offer here.
If you are a Hollywood junkie, you will want to take a look at this.
Hollywood Mall
This beautiful mall is one of the premier shopping spots in the city.
You are going to be well-located in Hollywood to check out this mall and that is why it should be on your itinerary.
You will have a good time shopping at the various places in the mall and there will always be something to do inside. Plus, there is a certain charm that comes along with this mall that is hard to describe. It will suck you in and you are going to adore it.
Just walking around can be a lot of fun!
Universal Theme Park
Want to check out the Universal Theme Park?
This might be a good starting point for those who are looking to expand how far out they are going from Hollywood.
It is not going to be difficult to get to the Universal Theme Park with The Metro pass. Just settle in and you will be there in a few minutes.
Plus, this is one place you are going to want to have on your list as it is quite fascinating if you are going for the first time.
Look into this and see what it is all about.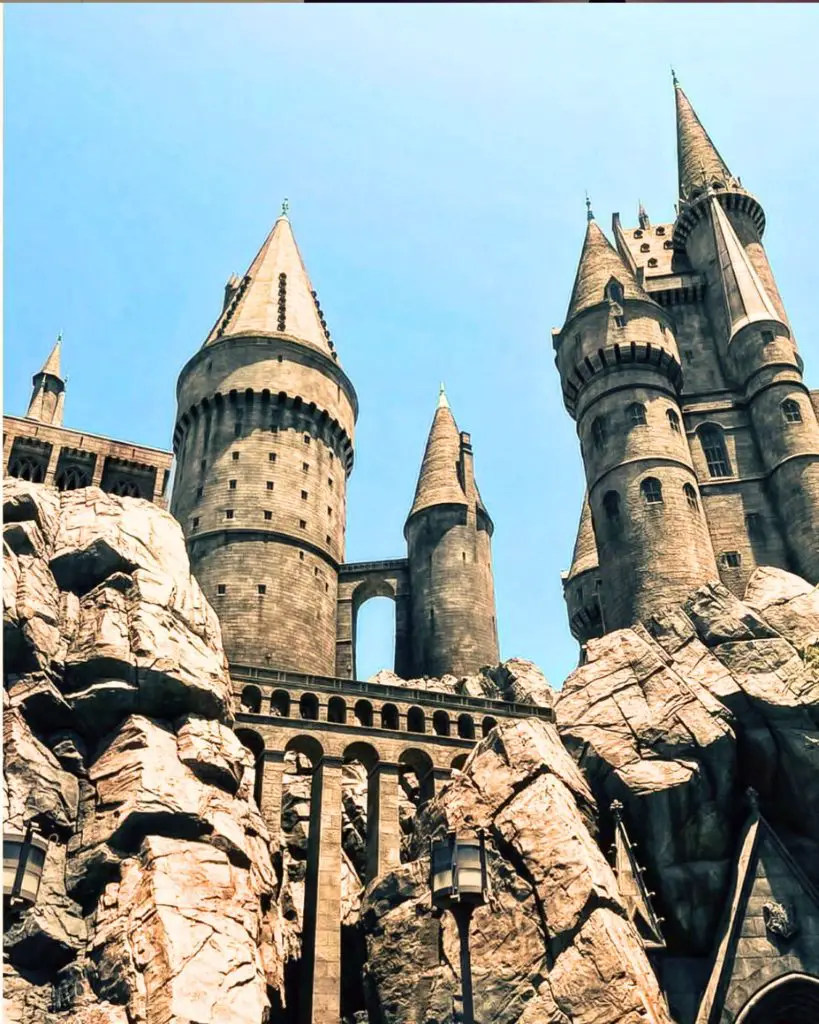 Final Thoughts
These are the best spots for those considering spending 3 days in Los Angeles without a car.
The best part about this itinerary is, you are not going to be limited to the spots that can be checked out depending on the direction you're going in.
The Metro is going to let you explore everything there is to see in this beautiful city. You can do all of this without needing to get a car rental in LA.
Amanda Harper is a travel enthusiast with 10+ years of traveling experience across the planet. Her passion for writing and travel makes her a walking bibliography on modern-day tourism.