Clearwater beaches in America are always pristine and worth checking out.
We have explored various parts of this beautiful nation and it's the coastline that always impresses. We have seen exemplary beaches on the East Coast, gorgeous Florida RV parks, and prime camping locations on the East Coast during our travels yet the beaches near Disney World are world-class.
When you are traveling as much as we do, it's common to want to take the kids to specific spots around the region.
It's just a way of getting out.
This is why we have taken the time to not only go to Disney World but also explore some of the beaches close to Disney World.
Here are the top beaches close to Disney World.
Best Beaches Near Disney World
St. Pete Beach
This barrier island is one of the top areas close to Disney World.
You are going to be inspired by its natural beauty and it will evoke a sense of calmness once you're there. It took us around two hours to get to St.Pete Beach from where we were staying near Disney World.
It was well worth it!
St. Pete Beach is outstanding because of its views and we were able to take our kayak into the water for a quick session. The water was perfect for this type of water activity.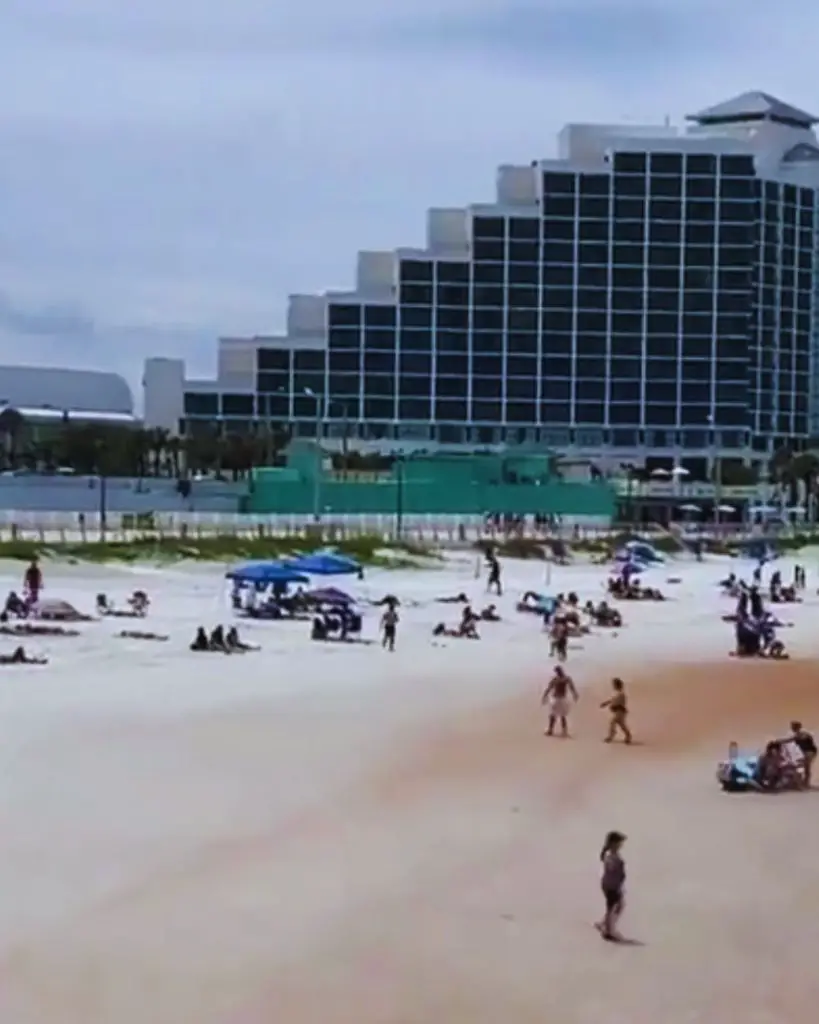 Clearwater Beach
Being able to head out to Clearwater Beach is one of the best decisions a person can make.
This exhilarating beach is perfect because of its warm water, gorgeous sand, and welcoming nature. You are going to want to take out the beach towel and lie under the sun on this delightful beach.
It's a brilliant beach that is a couple of hours away from Disney World and offers breathtaking views.
Cape Canaveral Beach
Cape Canaveral Beach is an outstanding beach all on its own.
Whether you are close to Disney World or not, you should have this on your list of places to see. We were blown away with the sand and water here along with the little beach town they've set up nearby.
This allows you to walk around with the kids, watch the various water elements on the beach, and soak up the sun while you are there. It doesn't get better than this for those who want a comprehensive Floridian experience on the beach.
Sarasota
If you are passionate about aquatic wildlife then you will want to stop over at Sarasota.
Sarasota is a unique part of Florida because the access to the beach is going to be world-class. You are going to open yourself up to beautiful views, welcoming people, and of course, the aquatic wildlife that's not easy to find elsewhere.
This adds to the experience when you are looking to spend time outdoors.
We found this to be an exciting day trip because the kids loved it. There is a sense of appeal being here as you see dolphins in Florida when you are here.
Disney's Vero Beach Resort
Do you just want to kick back and relax?
The Vero Beach Resort by Disney is a world-class establishment and one of the top choices for those who want to sit on the beach while having everything available to them.
People come from all over to spend time here and you will want to do the same.
The resort is well-designed, spacious, and the beach will draw you in right away. It's breathtaking to look at and they will often have water activities throughout the day.
Daytona Beach
Daytona Beach is commonly celebrated for being the place to be for young adults.
This makes you wonder whether or not Daytona Beach is good for the kids after Disney World. In our estimation, yes, Daytona Beach is wonderful and it is only going to take a few hours to get to the location from Disney World.
The reason it works has to do with its natural beauty and the nearby beach town.
This means you are going to have ample access to world-class eateries, cafes, and more. It is a fascinating experience to spend a few days here.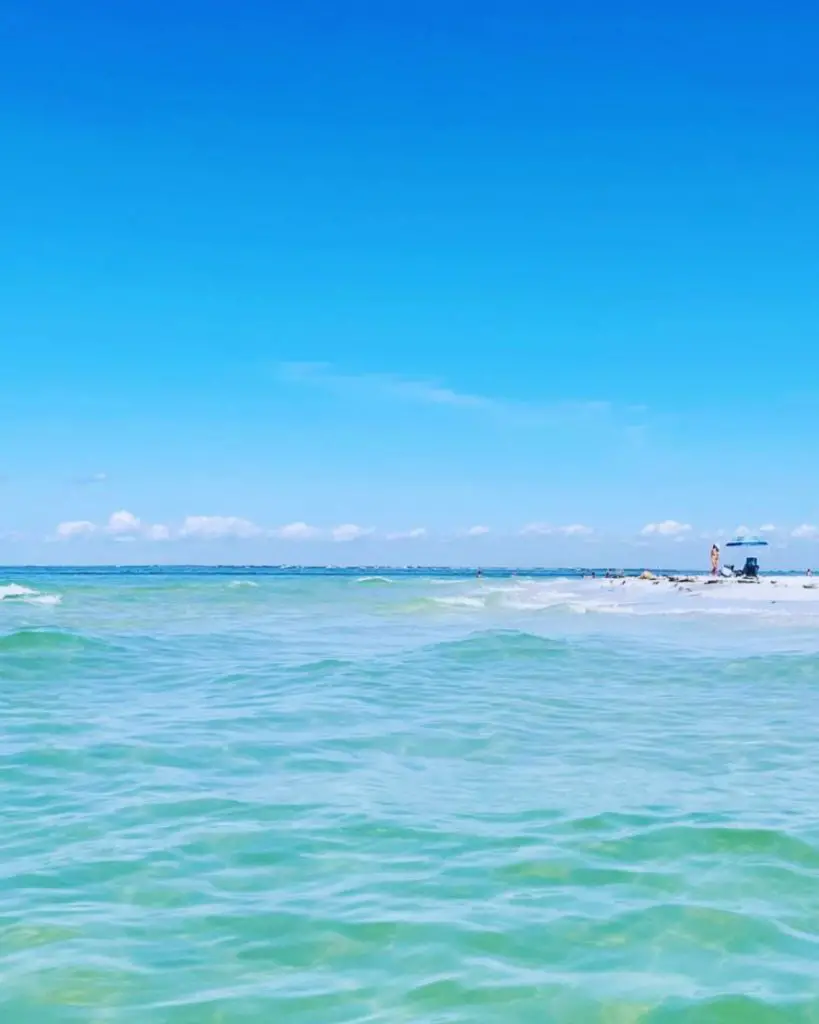 New Smyrna Beach
This is a bit closer to Disney World making it easier for those who want a shorter drive.
You are only going to have to drive around an hour to get to New Smyrna Beach from Disney World. This makes it easy to fit into your schedule if you're on a trip.
The reason we love this location has to do with the waves.
Anyone who loves surfing is going to want to head straight to this beach. The waves are wonderful.
Treasure Island Beach
Treasure Island Beach is a classic Floridian beach.
This means you are going to hear the gentle rustle of the Clearwater waves in the background, while also being able to explore the sandy areas without too much of a fuss.
We find this nice to unwind.
It's quiet, quaint, and appealing to those who want to take the family to a part of Florida where they can rest easy. You are going to feel safe here and it's also beautiful.
St. Augustine Beach
St. Augustine Beach is one of those places where you are going to have miles of breathtaking sand to explore and it's going to be family-friendly.
We loved being able to surf here and it was also perfect for a bit of quiet time.
This is a remarkably gorgeous beach, which adds to its appeal. You are going to love the blue water and it's also going to be a great starting point as you walk around the nearby beach town.
Anna Maria Island
Anna Maria Island is a beautiful place in Florida.
We love this beach town because it's comforting, family-friendly, and you are going to get a good chance to unwind when you are here.
We took the time to head into the water when we were here and it was exciting. This is due to the aquatic wildlife here. The type of fish you are going to get to see here is not as easy to find elsewhere, which makes it ideal for animal lovers.
Cocoa Beach
Cocoa Beach is one of those locations where you are going to find it comforting, fun, and unique.
The reason we like this beach is because it's a great way to build a complete trip to this part of Florida. We often recommend checking out the nearby shops, eating at one of the many restaurants, and then stopping at the Kennedy Space Center to learn a little too.
The beach itself is remarkable.
It's clean, the water is warm, and you are going to have a great time surfing if you're into that type of water activity.
Final Thoughts
These are the best beaches close to Disney World.
If you are taking the kids to Orlando then you will also want to head out to one of these beaches. It is all about building a complete itinerary and these beaches are going to shine.
Feel free to also read our take on Disneyland Paris and spending time in Disney's Celebration Town.
Amanda Harper is a travel enthusiast with 10+ years of traveling experience across the planet. Her passion for writing and travel makes her a walking bibliography on modern-day tourism.