Americans moving to Italy are going to be intrigued by the idea.
It's common for those who wish to live abroad as Americans to begin doing their research into nations such as Italy. There's a sense of history and culture behind this nation that continues to interest Americans.
Living In Italy as an expat is an enjoyable experience.
It's a big change but it's a meaningful one for those who do it properly. This is why it's important to learn about the ins and outs of this type of process and what it will encompass.
This comprehensive guide is going to look at the pros of living in Italy, tips for moving to Italy as an American, and which places are the best in Italy for expats.
Benefits Of Living In Italy
Well-Maintained Neighborhoods
Let's begin with the gorgeous neighborhoods in Italy.
When you are trying to move abroad to a new country, you will want to take the time to see how well-kept the inner streets are.
This is not an issue with Italy.
There is a sense of purpose throughout the cities and everything has been maintained with a high level of care. This is due to the amount of funding that's been spent on this element along with the architecture throughout the major cities.
A lot of people enjoy how gorgeous the architecture is even though it's been around for decades. You will be impressed too.
Great Food Culture
We find the food culture to be world-class.
Italians are particular about their foods and this includes high-quality Italian cuisine.
For those who are looking for top-tier restaurants, cafes, and even supermarkets, you are going to find them throughout Italy. In essence, you will be spoiled for choice here and that's what makes it special for Americans.
It's common for people to spend money on food here and the food is inexpensive.
World-Class Transportation System
For those who wish to move to Italy as American expats, it's best to look into the transportation system as you get from point A to point B.
You will want to streamline the experience as best as possible.
This will not be an issue with this nation because the transportation system is well-rounded, affordable, and clean.
It is also noted for being one of the safer transportation systems in Europe right now. This makes it great for those who don't have a vehicle but want to be connected to the rest of the city they're in.
Good Weather
This is one element you are going to notice as an American expat in Italy.
Americans moving to Italy need to look into the conditions of the city they choose. For the most part, you are going to be welcomed by nice, warm weather with humid summers. This makes it appealing to those who might not want to deal with too much snow.
There are winter days but these days don't last a long time. They finish within a few weeks and then you are into spring again.
This makes it appealing for those who just want to settle into a new place without having to think about weather-related concerns all the time.
Best Places To Live In Italy
Rome
We find Rome to be the best city to live in for expats.
This is a major city and one that is sparkling with history. Everywhere you look, there are historic elements including landmarks, attractions, and more.
Just being in the city is going to help you connect with previous generations. Not only this but the city has been maintained with a purpose, which makes it appealing to those who want to enjoy a reasonable cost of living in a beautiful Italian city.
Americans living in Rome are common and you will have a community out here that is going to help you build a stronger network.
The transportation is good in this city and you are going to enjoy access to all of the major amenities needed in a major city such as Rome.
This includes a good schooling setup and numerous job opportunities. It is easy for a person to fall in love with Rome and it is not just about tourist spots. There is so much to do and it's good for all ages.
Tuscany
When looking at the most beautiful cities in Italy that are still quaint, you are going to want to take a peek at Tuscany.
This gorgeous city has some of the most intriguing natural elements in the nation.
Whether it is the cliffs or the beaches, there is so much to do here and look at. You will fall in love with Tuscany and it is different from other parts of the country.
People might think about other elements when heading to a city such as Tuscany including potential divisions in the country. We don't find this to be true and it is quite easy to find expats in Italy when you start networking.
The city is also appealing because it has everything a person would want to see while still offering great weather. It does not rain a lot here and you are going to get to see historic architecture wherever you look making it appealing to most people.
We find Tuscany to be a well-rounded city that has all of the amenities you are going to want while being more affordable.
Abruzzo
This is one city people are not going to think about when moving to Italy as an American.
In general, Abruzzo is a world-class place because it's more traditional. It is not a major city and it has some of the more charming natural sights in all of Italy right now.
This includes the mountain areas.
You will enjoy being able to look at the various landscapes spread throughout the city and also enjoy the wildlife in Abruzzo. It is also known for being a wine lovers treat and you get to see various wineries spread throughout the region too.
We find this to be a gorgeous town that allows you to move away from the hustle and bustle of life in America.
Tips For Living In Italy As An Expat
Find A Job First
This is the first thing you are going to want to do.
In general, it's not easy to find a job in Italy unless you are moving to a major city such as Rome. This creates a situation where you are going to have to spend months finding a job and that's not a good position to be in when you have already moved to Italy.
The better option is to make sure you find a job beforehand and then move to the city where that job is. Otherwise, getting an online job is the way to go.
For the most part, it's common for people to work longer hours with longer breaks. This is the culture in Italy.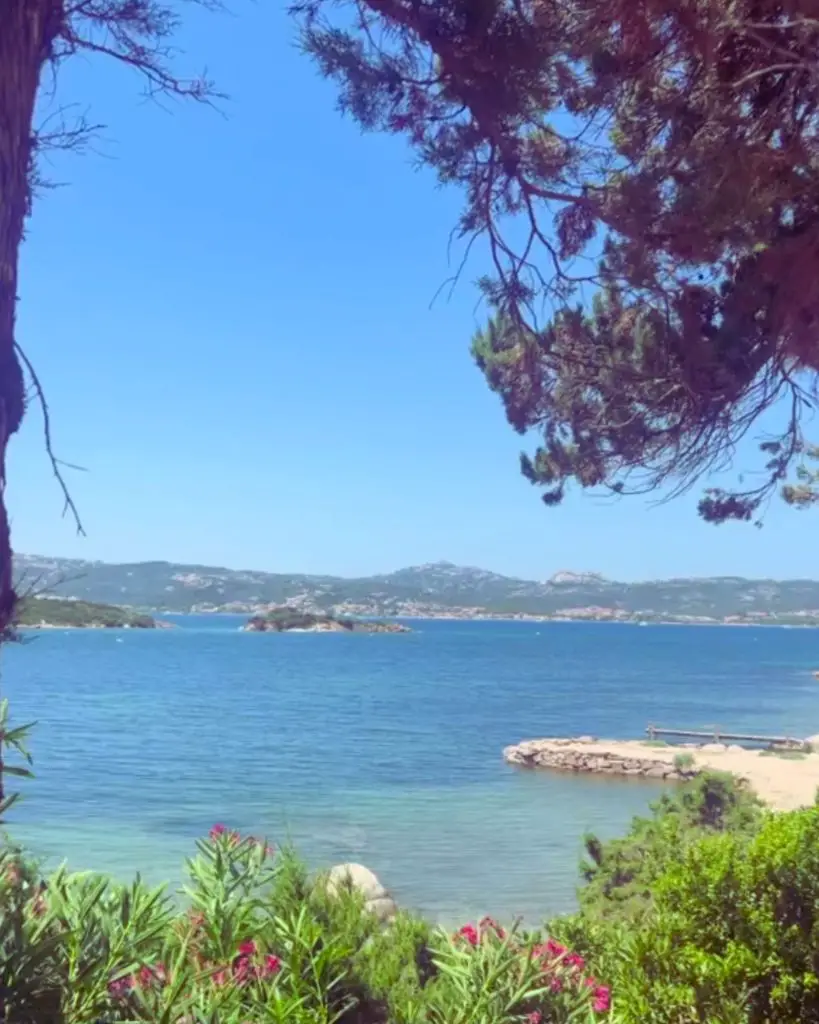 Get Your Housing In Order Right Away
Just like you are going to want to find a job in Italy as an expat, you are also going to want to take the time to get your housing in order.
Where are you going to live in Italy as an American?
You will want to look at the rental costs in specific cities. For the most part, Italy is affordable when it comes to living arrangements and you are not going to get stuck with a bad deal.
To the surprise of many people, there is a tradition to buy property when moving to Italy. This is recommended because you can end up getting a good deal and then you are the owner of the property.
This provides peace of mind rather than dealing with a lease.
However, when you first move to a city, it's best to rent so you can vibe out how it is. Sometimes, you might not like living in a particular region and will prefer to move later.
Keep that option open and only buy a property in Italy as an expat when you are ready.
Be Prepared For High Taxes
This is one of the more unfortunate elements of living in Italy as an expat.
The taxation rules are not as easy-going as you would like for them to be. This creates a situation where you are going to save a bit of money through the lower cost of living but then have to pay higher taxes than other European nations.
This is not appealing to those who might want to find a good deal and save as much as possible without having to spend a lot on taxes.
Final Thoughts
These are our recommended tips for those who are thinking about moving to Italy as Americans.
It's recommended to move to Italy as an expat from America. The nation is beautiful, the weather is great, and the people are hospitable.
Whether you are looking to move to a major city like Rome or something far more quaint like Abruzzo, this is a sparkling nation that has something for everyone.
Take the time to read more on other expat destinations such as moving to Portugal and moving to Montreal.
Amanda Harper is a travel enthusiast with 10+ years of traveling experience across the planet. Her passion for writing and travel makes her a walking bibliography on modern-day tourism.