The intrigue of moving to Spain as an American can be high.
It is one of the more cherished nations in the world for visitors and expats. Whether it's the Spanish culture, charming sights, or good weather, there's so much to do when you're in Spain.
This is what makes it a unique place to visit for those who do want to choose a great nation to live in.
For Americans moving to Spain, it's best to break down what your experience will be like and what to expect.
This comprehensive guide will take a look at living in Spain as an American, the best places to live in Spain, and what to consider as you start your move to Spain.
Benefits Of Living In Spain
Tremendous Weather
It starts with the weather in Spain.
There are a few months of colder weather but it will never get unbearable. This is appealing to those who want to settle in a warmer climate that will allow you to explore and not have to deal with loads of snow during the year.
If that's something you're looking for then a move to Spain as an American will be a great fit. This is what makes Spain one of the more inviting nations in the world for expats.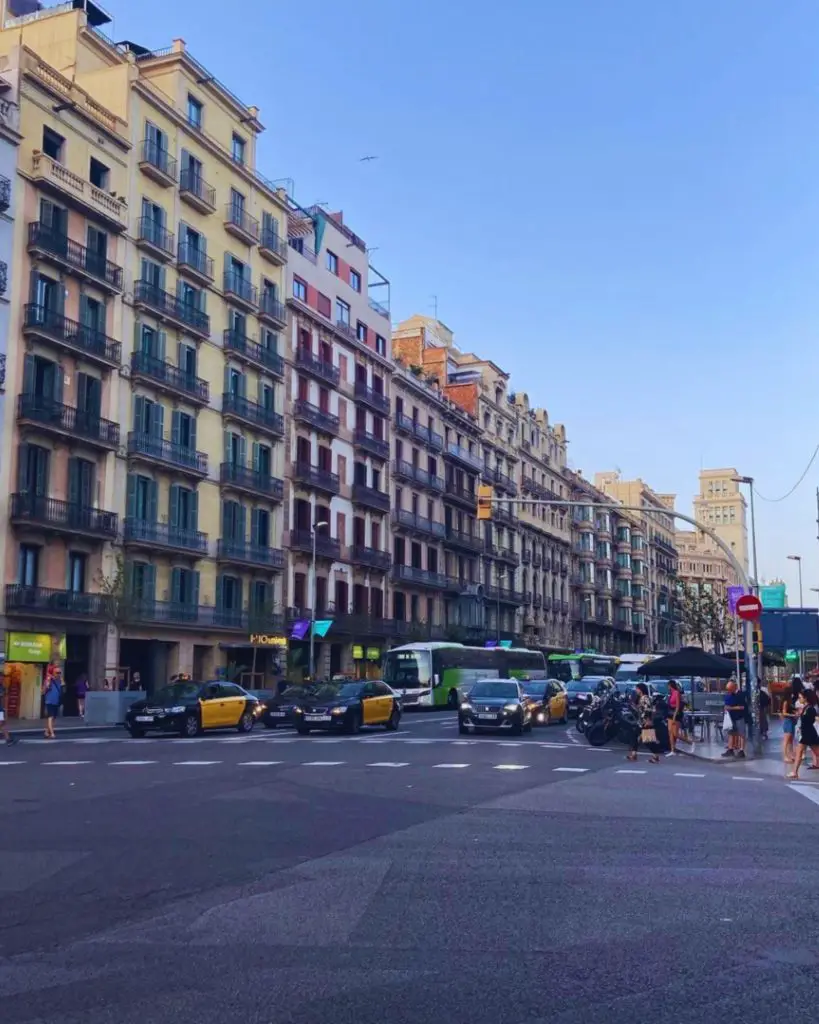 Good Healthcare System
As you start to grow older, you are going to have one eye on the healthcare system.
A system that is not well-designed or difficult to manage is only going to make things harder for you. The charm of Spain and its major cities comes down to the healthcare system.
It's affordable and you are going to be taken care of right away.
This is useful as you get older and want to avoid taking any risks. In the major Spanish cities, you won't have an issue at all with the healthcare system.
Great Transportation System
Just like the healthcare system in Spain, you are also going to be impressed with the transportation system.
Everything in Spain is well-connected making it easy to get around.
This is not only important for those who want to explore the city they're in but also for those who want to see the entirety of Spain from point A to point B. If that is something you find appealing then you will like the tram that runs through Spain along with the various other transportation methods.
Large Expat Communities
The expat community in Spain is large.
This is charming for those who want to make sure they are finding a good place to stay where there are resources nearby to tap into.
You will want to network with these expats and start making friends. It will help with your transition as you learn more about Spain and what is required when living here.
This is one of the major benefits of living in Spain.
Best Places To Live In Spain
Barcelona
This is one of the first cities in Spain you're going to look at.
Moving to Barcelona as an American can be a dream come true for a lot of people. When people think about Spain, they will think about Barcelona.
This is a gorgeous city that has the Spanish influences you're on the hunt for while offering a majestic architecture that will impress you right away.
The colorful ambiance of this city cannot be underestimated. It's breathtaking.
They also have gorgeous beaches, great weather, and affordable properties making it a great place to live in.
For those who like to have a bit of fun, Barcelona also makes it possible to enjoy great nightlife, good food, and a great community.
Madrid
For those who want to go for a more authentic Spanish cultural experience, you might want to head to Madrid.
This is not far away from Barcelona if you take the train but it is a different experience. It's going to let you get a better idea of what it means to be Spanish in the region.
You get to enjoy a strong urban setup while also getting to tap into the vibrant culture of Madrid.
There is a charming ambiance to this city that is unique. Whether you are looking at spending time at a local park or visiting the various landmarks in the area, there is a lot to do here while still enjoying a bit of calm.
Malaga
Now it's time to look at something far different from the other two major cities in Spain.
Malaga is a beautiful place that is quite authentic due to its laid-back nature.
The people here are loving, charming, and welcoming. They offer a fascinating look into the local culture including their love for seafood, the great weather, and of course the world-class festivals that happen throughout the year.
For those who want to remain close to other expats while getting something less busy then you will want to put Malaga on your list of potential cities to move to.
Tips For Living In Spain As An Expat
Explore The City You're In
This is one of the most important tips for moving to Spain as an expat.
Americans moving to Spain often don't think about this because exploring the city is a great way to learn more about the community in your area.
It is about seeing the various attractions, speaking to different people, and just getting a feel of what it means to live in the area. This is something you should do in Spanish cities because you will get to see their appeal by doing this.
Learn Spanish Lingo
We also recommend picking up Spanish lingo as time goes on.
The reason for doing this is to make sure you are starting to appreciate the communication requirements that are needed to do well over time.
The more you pick up, the easier it will be to have a good time in Spain.
For the most part, it's still easy to get by with English in the major tourist cities such as Barcelona and Madrid but you will want to know a little bit of Spanish. It will make your life easier.
For official documents, it's best to find a Spanish translator in Spain.
Be Open To New Experiences
This is one tip you will want to keep in mind.
Americans living in Spain will want to be open to new experiences. This is just the way to see what your city is all about and get a real feel for it.
Over time, you will begin to fall in love with the city.
This is why being open to new experiences is a must for those who want to ensure they get to maximize their time in Spain.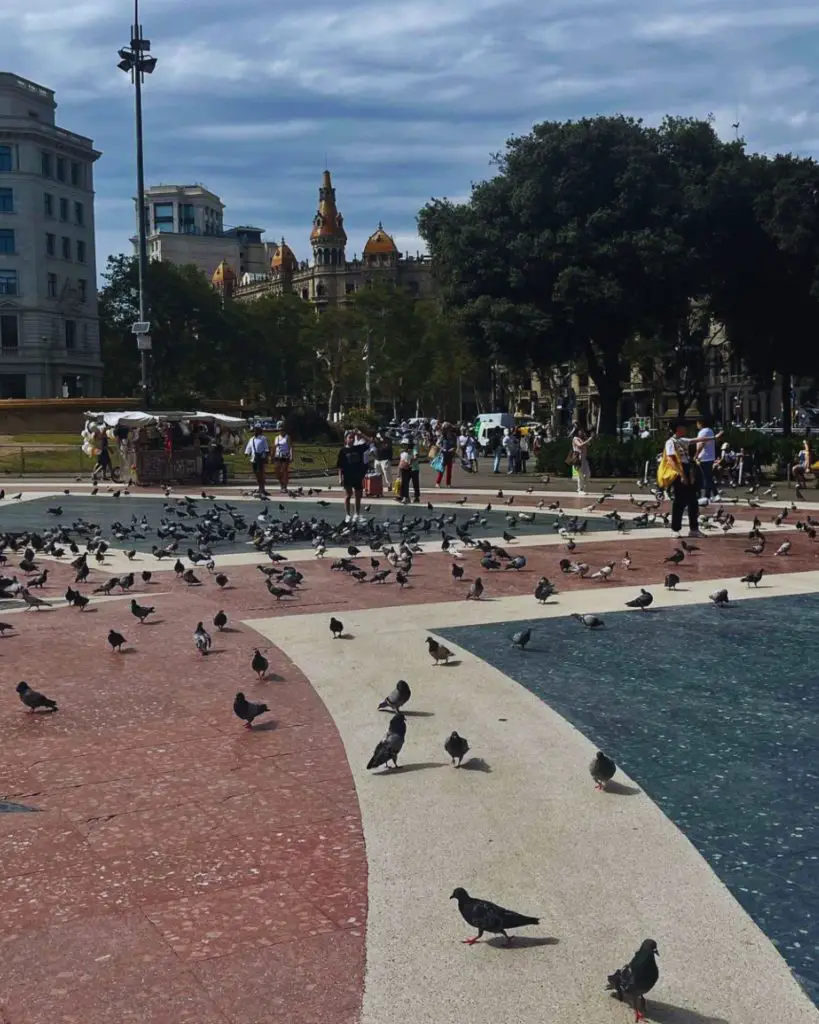 Link Up With Other Expats
Due to the way expats move to Spain, you are not going to be out of the loop.
There are other people like you in Spain.
The best thing a person can do is link up with other expats and see what they have to say. it will add to your experience and you will have a fun time with them.
There are various expat communities you can find through social media and locally. They will be more than happy to help as they were once in the same position as you and some are still going through the journey right now.
Final Thoughts
These are the details to consider when living in Spain as an American.
Whether it is Barcelona, Madrid, or Malaga, you will want to choose a Spanish city that is thriving and will offer a beautiful experience over the coming years.
This is one of the premier nations in the world for expats and rightly so. It's beautiful, authentic, and offers good vibes throughout the years.
For those worried about potential issues in Spain or want to get their Spanish visa in America, it's best to do your homework. There are various resources available to make the transition as easy as it needs to be.
We also recommend looking into other places such as moving to Portugal, moving to Italy, and moving to Hawaii.
Amanda Harper is a travel enthusiast with 10+ years of traveling experience across the planet. Her passion for writing and travel makes her a walking bibliography on modern-day tourism.