Most people are going to consider Japan to be a beautiful place that's safe, welcoming, and unique in comparison to other parts of the world.
With this in mind, the idea of living in Toyko is intriguing.
It's going to be an experience that will take your breath away because it's like stepping into another world with the use of tech and how clean the streets are. We find this to be one of the cleanest places on the planet right now.
If you are thinking about moving to Toyko as an expat, you will want to learn more about it as a city. Is this a good place to live?
Yes, Tokyo is a beautiful city and one of the best in the region.
Here is a look at the value of moving to Toyko as an expat and why so many people are doing it these days.
Benefits Of Living In Tokyo
Safe Environment
Tokyo is commonly cited as one of the safest cities on the planet.
Safety is a major requirement for those in Toyko and the attention to detail behind this is exemplary. The culture in Tokyo is to make sure people are safe and everything is done to ensure that is the case.
You will feel safe at all times here.
This is ideal for those who want to bring their family to Tokyo and want to make sure they can get around safely.
This includes finding a hotel in Japan early on.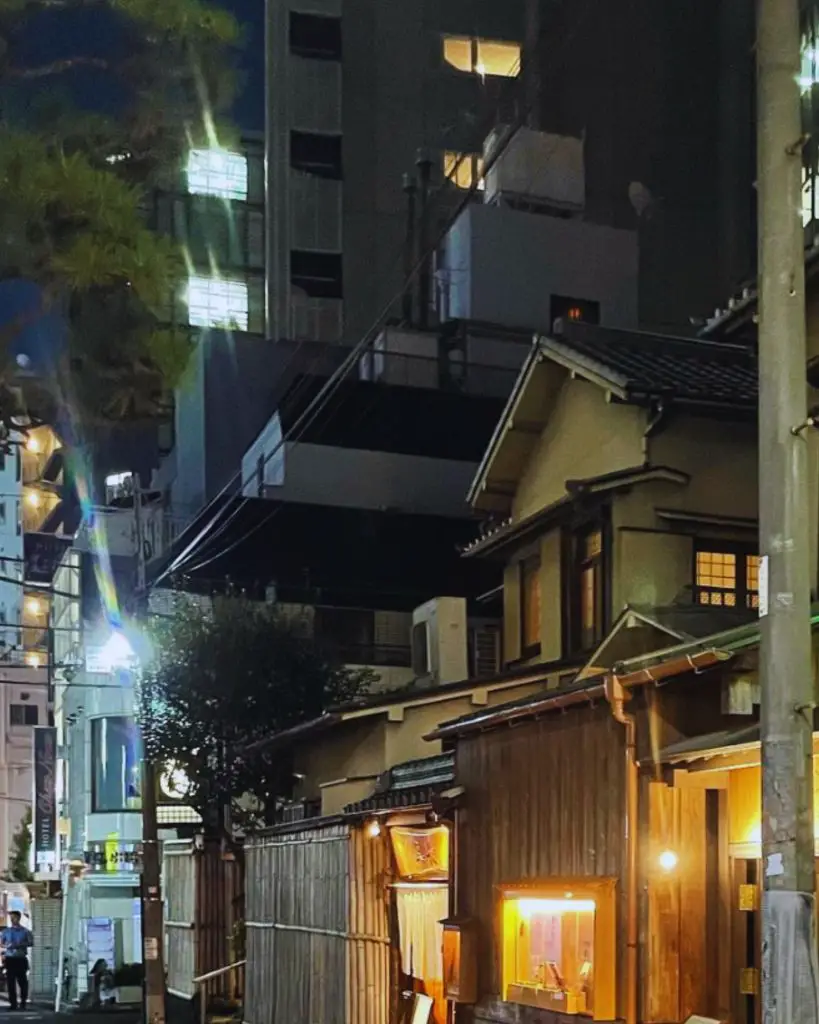 Great Technology
When looking at the top cities in the world, you are going to have to consider the technology that's present all around you.
Tokyo is ahead of the game in this regard.
The high-tech nature of this society is seen everywhere whether it has to do with the street lights, the way shops are set up, or the general interactions between people, there is a common use of tech that is seen everywhere.
We appreciate this because it makes things far more efficient throughout your time in Tokyo.
Top-Tier Education
Education is paramount in Tokyo.
It's a part of Japanese culture for education to be held at a high standard and that's something you are going to realize as soon as you are in the region.
We like this because it is great for younger families that are moving to Tokyo. Expats living in Tokyo will often mention this because there is a clear focus on offering good educational resources.
Clean
This is going to be one of the first things a person is going to notice when moving to Tokyo.
Expats living in Tokyo will often state that cleanliness is off the charts.
This is true whether you are in the downtown core or one of the residential neighborhoods. The attention to detail behind the cleaning is world-class.
You are going to appreciate how clean it is to walk around Tokyo and that makes it easier for a person to settle in as an expat too.
Best Places To Live In Tokyo
Kichijoji
We would recommend a central location for those who are getting started because it's easy on the eyes, close to most things, and fun.
Kichijoji would have to be the place to live in Tokyo for those who are getting started and want to keep things simple.
This is brilliant because it is tranquil and you are going to enjoy access to tourist spots such as Inokashira Park too. We enjoy the ambiance of this riveting neighborhood because it's going to make it easier to commute if you are going to work in the area.
We also find it to be cost-efficient and still ideal for those who are moving to Tokyo.
Ebisu
Are you someone who is looking to party and have fun in Tokyo?
Some people will move to Tokyo with this in mind and rightly so. This is when Ebisu is going to shine through because you are going to enjoy the restaurants and the overall bars that are present.
You can also spend time at one of the many nightclubs in the area. There is always something or another going on at night, which adds to Ebisu's value.
This is important for those who want to have a good time in Ebisu and make sure they are seeing great value in their time in the region. You will appreciate this about the region and it is well-known for being a bustling area.
Shinagawa
This is a growing neighborhood, which means it is modern and offers real value to those who are settling in.
You are going to be dealing with lots of land here, which is also ideal for those who want a bit of space. Shinagawa used to be a business area with open spaces, but that has started to change in recent years. It is now far more developed.
This makes it easier for people to reside in the area with others and still gain access to all of the major tourist spots.
Tips For Living In Tokyo As An Expat
Use Google Translate
English is not going to be common in Tokyo.
This means you have to be mentally prepared for this as you are walking around the streets of Tokyo. This is common in most parts of the region and Tokyo is no different.
As a result, we do recommend taking out Google Translate.
This is going to make your life easier as you can get a quick translation on the spot without having to think too much.
We would also recommend learning some of the basic phrases to get around.
Keep Cash On Hand
This is going to be a certain change compared to other parts of the world.
Cash is a big part of Japanese culture.
This means you are going to be paying in cash for most things around the city. Locals are used to this and you will also have to adapt to this. Keep cash on hand and then begin shopping around because your credit card might not work here.
You can also look at getting what is known as a cash card.
The cash card is going to allow you to use it on the go without having to take out real cash in the middle of a store.
Get Health Insurance
Your health is important in Tokyo.
The healthcare system is respectable but you are still going to have to make sure to get health insurance. This is a must to ensure you are protected and you do have coverage around the clock in case of an emergency.
The best health care insurance in Tokyo is going to make it easier for you to go to the doctor and not have to think about it.
Final Thoughts
This is the value of living in Tokyo as an expat.
We do find this to be a fun place to live and you are going to enjoy the culture change too.
We also recommend taking the time to stop over at one of the best ryokans in Hokane for those who are going to Japan.
Amanda Harper is a travel enthusiast with 10+ years of traveling experience across the planet. Her passion for writing and travel makes her a walking bibliography on modern-day tourism.