Drinking coffee is always important for people who are looking to enjoy a jolt of energy or want something delicious to sip on.
Due to this, it's always key to find the best coffee shops in Mexico.
We are coffee lovers and have taken the time to go through the top cafes in Mexico for enthusiasts. This is going to make sure you can grab a cup of coffee in Mexico without having to settle for something mediocre!
As soon as we landed in Mexico, we were on the hunt for Mexican tacos, good Mexican fast food, and of course a good cenote tour in Mexico.
With all of this on our minds, we also wanted to get coffee.
Here are the best cafes in Mexico.
Best Coffee Shops In Mexico
Tomasa Condesa
The charm of Tomasa is one thing you are going to enjoy immediately.
When we took the time to find this particular cafe, we knew it was well worth the stay. It was a well-rounded place that was easy on the eyes, convenient, and just in line with modern standards of excellence.
We adored the staff and also felt the coffee was great.
We also took the time to try out the baked goods on their shelves and the quality was out of this world. They do a great job here and it matters to those who want something of the highest quality when it's time to eat well.
Hule
This is a world-class cafe in Mexico City.
We took the time to stop at Hule when we were on the hunt for good coffee. Of course, the best part about it was the drink, but also the overall vibe. It was a great spot that had a little bit of everything, which matters the most.
Hule is the real deal.
It's a great cafe that is situated in a good spot and is also filled with a welcoming staff. As soon as you are inside, you are going to enjoy the ambiance.
This includes how warm and quiet it is in there.
This appealed to us as we settled into Mexico City.
Blend Station
Blend Station is one of those coffee shops in Mexico that are going to captivate you.
We were stunned by the overall design of this cafe because it was unique. You will love to spend a few hours here just taking in the setting and drinking your coffee at the same time.
We had a great time here and the attention to detail was impressive.
Plus, the coffee is ideal and something you are going to adore as soon as you are here.
Cafe Regina
Cafe Regina is a premier cafe that has all of the elements required from a cozy spot.
It is not going to be as sleek as some of the other coffee shops in Mexico but it does not have to be. You are going to find it charming just the way it is.
We liked spending time at Cafe Regina because the coffee was robust and it just had a pleasant ambiance to it.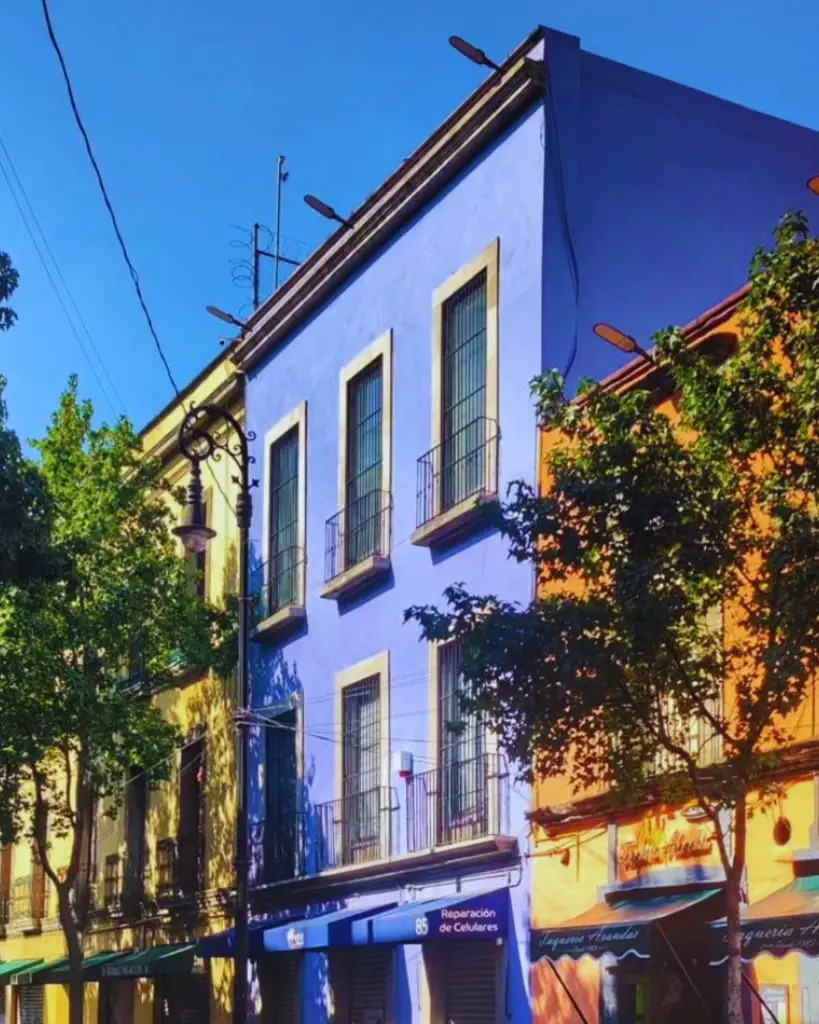 BUNA
BUNA is different from some of the other Mexican coffee shops on the list.
This is due to it being connected to a restaurant, which means you are also going to have food options available to you. This adds to the experience as you can get a more well-rounded meal when you are there.
For this article, we will look at the coffee at BUNA.
It is great and they offer something unique with the taste profile. It's strong and well-rounded just the way we like our coffee. It was a pleasure drinking it.
Madre Cafe
The Madre Cafe is one place where the coffee takes the limelight.
You are going to be looking at premier coffee beans in Mexico that are going to be strong, aromatic, and will offer the type of consistency that you will crave as a coffee lover. We felt this was one of the better cafes in all of Mexico.
Everything about the coffee was great including the coffee beans.
Just the setting and how knowledgeable the staff was added to our experience at the cafe.
Chiquitito Cafe
The Chiquitito Cafe is one of those charming, quaint places that you are going to see around Mexico.
We like this coffee shop in Mexico because it is cute, easy-going, and focuses on offering good coffee. You are going to like this element about the cafe and what it has to offer.
We took the time to speak to the staff and they were friendly.
This adds to the ambiance and allows you to speak to the locals while drinking a good cup of coffee.
Efimero Cafe
The Efimero Cafe is all about simplicity and charm.
You are not going to be overwhelmed by the setting because it's easy on the eyes. Everything about the cafe is perfect for those who want to enjoy their time at the coffee shop.
It's pleasant and welcoming, which is ideal when it comes to having fun and making sure you are getting to drink warm coffee in line with your taste buds.
Cafe Nin
This is situated in Juarez and is a cozy coffee shop.
We were able to grab a cup of coffee and also make sure to observe the setting. It was colorful and the staff was friendly.
This is all you are going to want when it comes to a good coffee shop in Mexico.
Casa Cafe
Casa Cafe is in Condesa and it's the real deal as a new option in town.
We liked this one because it had a sleek look and everyone was professional. We took the time to get a cappuccino and it was just as delicious as it looked.
They seem to use fresh ingredients, which add to how the coffee tastes.
Go here for a good cup of coffee.
Drip Specialty Coffee
The last one on this list is going to be Drip Specialty Coffee.
This is one option where you are going to get a customized experience. You are going to get the coffee as you like it and then you are going to get to drink it on the spot.
It's simple and to the point.
We liked this as sometimes the goal is just to get your coffee as soon as you want it.
Final Thoughts
These are the best Mexican cafes.
Take the time to look at some of these cafes in Mexico depending on where you are. These are the best options in the nation and are not going to disappoint as soon as you buy a coffee.
Amanda Harper is a travel enthusiast with 10+ years of traveling experience across the planet. Her passion for writing and travel makes her a walking bibliography on modern-day tourism.