The joy of staying in Montreal is well-known but you will also want to look at one of the other major cities in Canada like Toronto.
When choosing between these two Canadian cities, you are going to wonder which one is going to make you happier as soon as you visit it.
We believe both cities are gorgeous and offer a long list of positives depending on what you are looking for while traveling in Canada.
Here is a look at what each city has to offer and which one is best for your next Canada trip.
Montreal
Montreal is often seen as the most "European" city in Canada.
It has that architectural element that is often associated with major European cities not only in France but in other nations too.
This is fascinating to experience when you are going for the first time and it also has a bustling population of 1.8 million people.
Most people will know Montreal for its language.
You will see people speaking both French and English here without missing a beat. It's that common.
However, the average person can speak English in Montreal as long as they stay in the heart of the city.
Toronto
Toronto is one of the most well-known cities in all of Canada.
We have even taken the time to contrast Toronto with Vancouver while assessing different Canadian cities.
Toronto is a financial hub and it is also home to the most multicultural society in the nation. You will see people from all walks of life here and it is also appealing to tourists from around the world. Whether it is the CN Tower, major shopping districts, or restaurants, there is something for everyone here.
You can also stop over at Niagara Falls to enjoy one of the most beautiful waterfalls on the planet.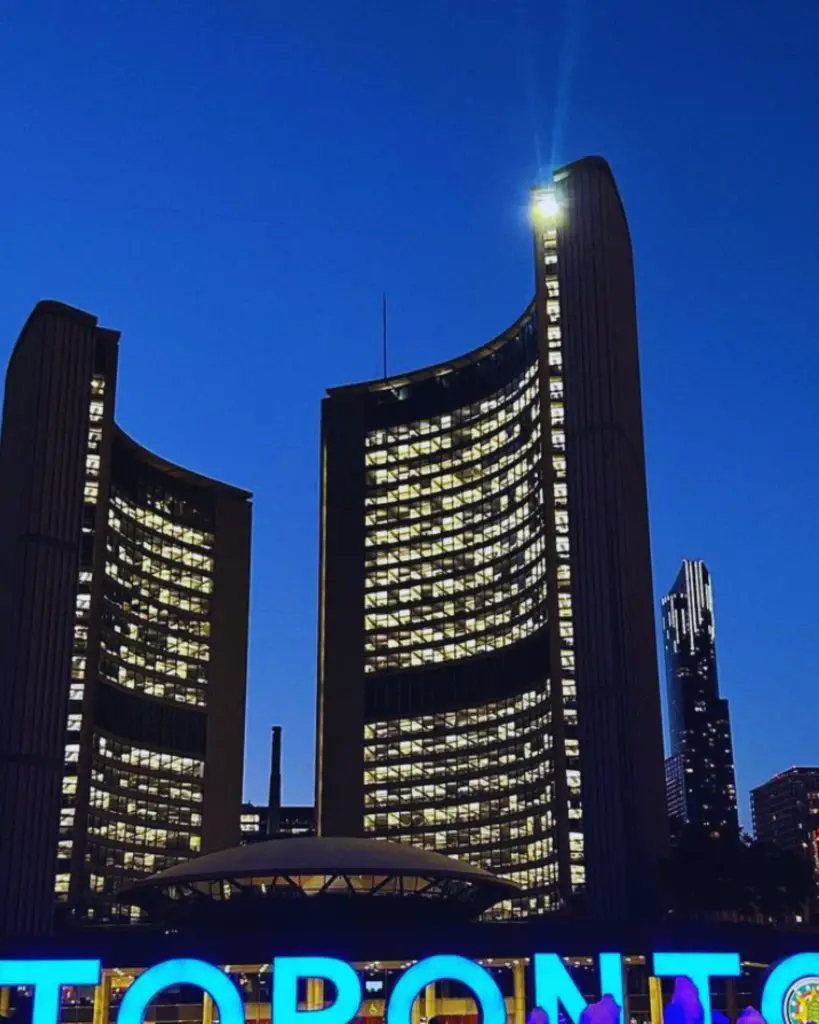 Things To Do In Montreal
Old Montreal
This is where you are going to see the gorgeous architecture come to life.
When people talk about the charming European nature of Montreal, they are going to be talking about the aesthetically pleasing Old Montreal area.
This is a fascinating part of the city as it offers gorgeous galleries, restaurants, and of course museums. There is so much to do here and it is great in the summer.
Mont-Royal Park
We believe this is one of the more stunning parks in the region and a place you are going to want to have on your itinerary when visiting Montreal.
If you are coming to Canada in October, this is a beautiful place due to the scenic trails.
Notre Dame Basilica
We highly recommend taking the time to stop at the Notre Dam Basilica.
This is a world-class church that has been around for hundreds of years. It is historic, beautiful, and has all the perks associated with a classical religious site.
Things To Do In Toronto
CN Tower
This has to be right at the top of the list of things to do in Toronto.
The CN Tower is a masterful example of modern-day construction and it is the cherry on top of this magnificent skyline.
It is quite the sight and you are going to want to go all the way to the top of the CN Tower while you are exploring the attraction. It is one of the best views in the world.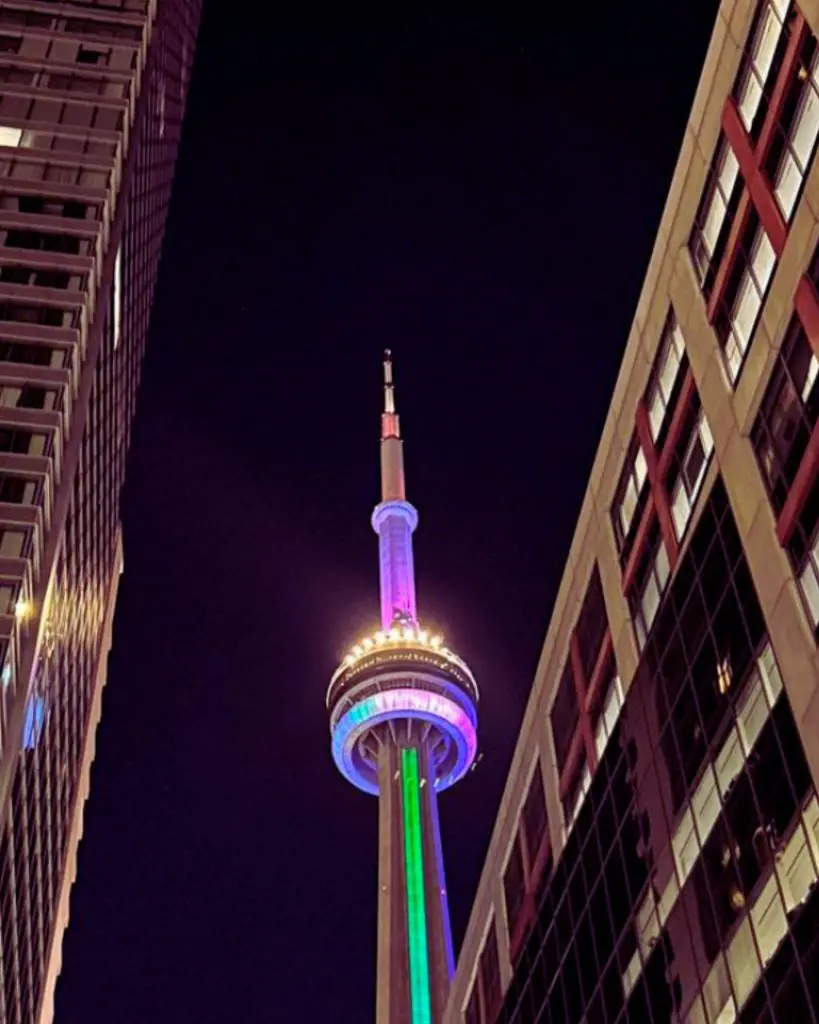 Nathan Phillips Square
We recommend taking the time to visit Nathan Phillips Square when you are in the city.
If you time it well, you could end up joining in on one of the festivals that are taking place. It's common for major festivals to be hosted here because there's always something being celebrated during the year.
If not, you can always go skating in the winter.
Royal Ontario Museum
This is one of the more historic and charming museums in Canada.
There is so much to do here and you are going to gain access to some of the most important artifacts in the world in one place. Take the time to tour the museum, explore all that it has to offer, and make the most of your time here.
It will be an unforgettable experience.
Montreal Nightlife
It's important to understand the real charm of being in Montreal.
Those who love being out and about during the night will want to take a look at what Montreal is all about. This is one of the most enthralling places to be in the world when it comes to partying your heart out.
This includes the wide array of concerts that are hosted here during the year, top-tier nightclubs, and world-class bars.
You can enjoy everything there is to enjoy in one place.
Plus, you are also going to gain access to wonderful restaurants that stay open throughout the night.
Nightlife in Toronto
Toronto is a world-class city when it comes to nightlife activities.
You are looking at a city that doesn't sleep. There is always something going on and it's enthralling to be walking around at night with people having a great time.
You will have access to loads of things to do here including some of the best nightclubs on the planet. It's common to see celebrities also having a good time while they are out at night and you are also going to enjoy what you are doing here.
For those who love a good drink, you can also check out a wide array of bars throughout the downtown core.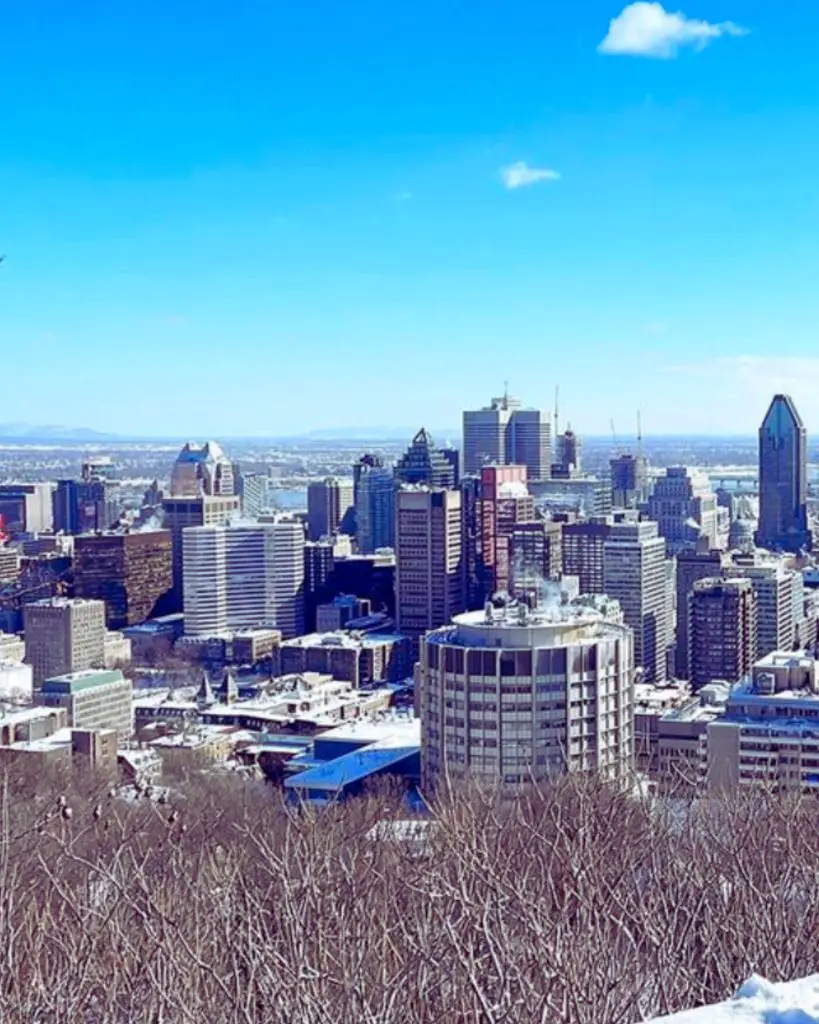 Transportation in Montreal
When you are traveling to Montreal, you are going to want to take a peek at the transportation.
Is it going to be easy to access?
Yes, Montreal's transportation system is world-class. It is well-connected, on time, and easy to use throughout the year. Even in the winter, you are going to enjoy the public transit system in Montreal.
It's recommended to pick up a weekly pass or monthly pass depending on how long you are going to be staying in the city. This will make your life easier as soon as you settle in.
You are also welcome to rent a car in Montreal.
This will also make it easier to check out the attractions that have been listed here in Montreal.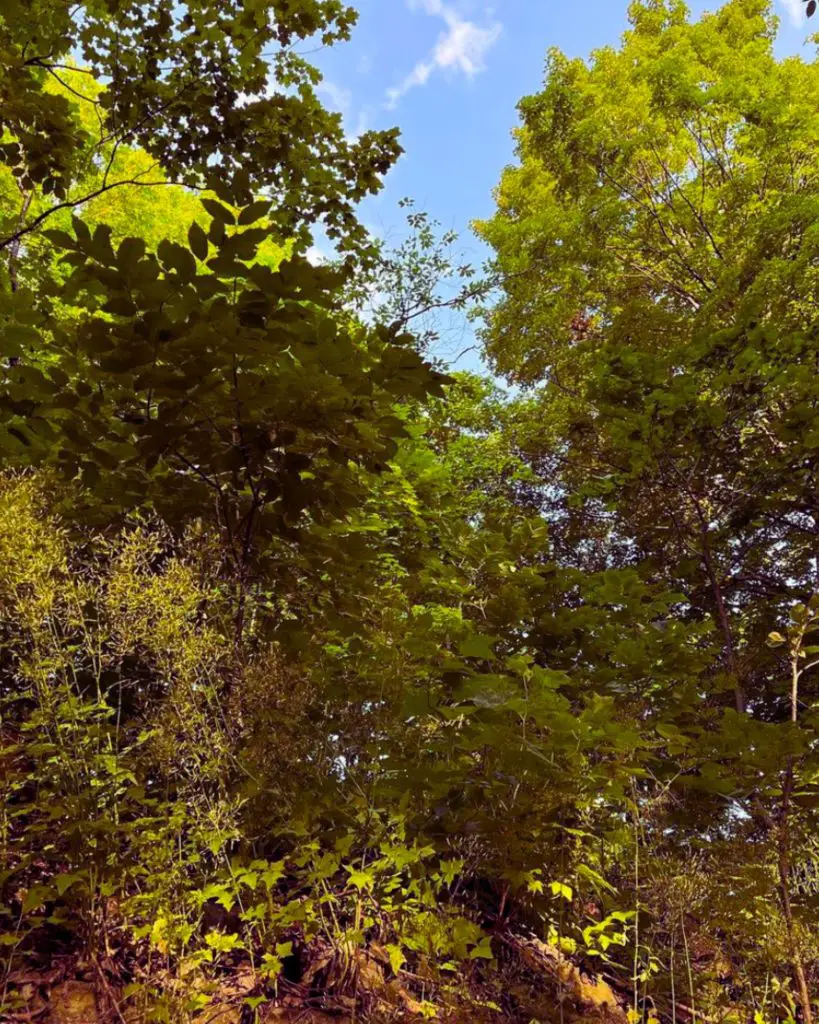 Transportation In Toronto
Toronto is a well-established city when it comes to transportation.
You are not going to have much of an issue with public transportation here. You are going to have a long list of options to choose from including subways, streetcars, and more.
This is ideal for those who want to have a great time while they are traveling through Toronto. You can get to all of the major attractions using the public transit system in Toronto.
Please note, it's not easy to park in downtown Toronto and it is going to be pricey.
Keep this in mind when you are looking to rent a car in Toronto. It might not always be the best idea due to the amount of traffic there is in the downtown core.
Final Thoughts
These are the elements to consider when choosing between Montreal and Toronto for vacation.
In the end, we recommend choosing a Canadian city between these two based on what you prefer. Are you looking for a more European experience in Canada? Do you want to enjoy things such as Niagara Falls?
This is often going to decide where you end up going.
Both are magical, world-class Canadian cities that are going to be a lot of fun to experience.
Amanda Harper is a travel enthusiast with 10+ years of traveling experience across the planet. Her passion for writing and travel makes her a walking bibliography on modern-day tourism.