Having enjoyed our time in Lake Chapala, it's important to explore other beautiful parts of Mexico.
If you are looking for a digital nomad visa in Mexico, it might be time to visit the Mexican consulate. This is a stepping-stone towards learning more about the beauty of Rocky Point in Mexico and what makes it such a heralded place.
Rocky Point is a charming region that has been appreciated for its scenic beauty and welcoming community.
Having spent time here, we find it to be one of the better parts of Mexico that remains underrated.
For those who are intrigued by the idea of heading to Mexico, it's time to look at the top things to do in Rocky Point.
Best Things To Do In Rocky Point In Mexico
Seashell Museum
Let's begin with the gorgeous Seashell Museum.
This museum was set up with the idea of showcasing the history of seashells. Since the region is known for its seashells including the wide array of types, it makes sense to further explore what the Seashell Museum is all about.
The museum is a welcoming environment for people of all ages.
For those who are coming to Rocky Point in Mexico with their family, it is best to head over to the Seashell Museum whenever you get the chance to do so. It is going to be a humbling experience and you will learn a lot.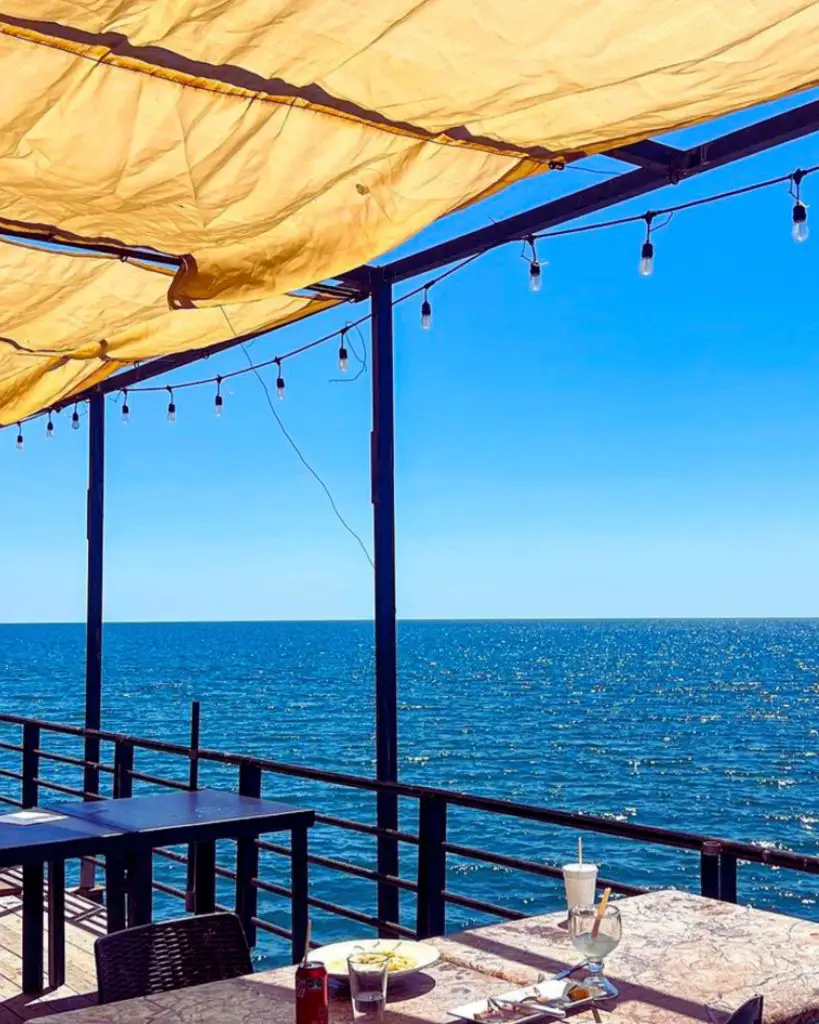 Rocky Point Oyster Farm
The Rocky Point Oyster Farm is an underrated hotspot for those who are looking to explore the natural beauty of this region and learn more about oysters.
Most people will associate Rocky Point with things such as oysters, so it makes sense to go to the hub of oysters in this beautiful region.
The reason we adore the Rocky Point Oyster Farm has to do with the overall atmosphere. It's intriguing and welcoming, which adds to its charm.
Laguna Del Mar
Most people are going to mention Laguna Del Mar when it comes to things to do in Rocky Point.
This is a top-tier spot because you are going to be immersed in the natural elements here. Laguna Del Mar opens up new opportunities for those who love being in the water whether it includes going for a golfing session or attempting to swim.
The reason we liked this spot had to do with the beautiful water and how warm it was. It was simply a charming place to be and it was good for our love of the water.
The Malecon
Are you someone who loves eating good food?
Mexican cuisine is great but the one thing you are going to appreciate will be The Malecon. This is one of the top-tier options for those who want to eat the best Mexican food in one place.
There are ample options here and you can stroll around the area picking and choosing what you prefer. This is what will elevate the overall experience and make you feel right at home as soon as you start munching.
Plus, there is a lot of fun to be had.
For those who love to party, numerous options in Puerto Penasco are going to win you over.
Tequila Factory
Are you someone who loves drinking?
Most people are going to like having a drink or two when they are in Mexico. While there are ample bars in the area that are going to fulfill your requirements for alcohol, it is also important to think about a staple location such as the Tequila Factory.
We admire this spot because it's family-owned and it is a lot of fun to experience tequila in this manner. It is going to be a great experience as you are going to learn a lot about tequila and how it is made.
This is going to allow you to try out different types of tequila all in one place.
Isla San Jorge
This is one of those spots that you are going to want to go to if you wish to see something unique.
There aren't too many spots where you are going to get to head into the water and see unique wildlife all around you. This is one spot where those dreams are going to come true and you will want to make the most of the boat tour.
We loved this spot because we saw different aquatic wildlife all around us.
Playa Bonita
Sometimes, you are just going to want to head to the beach and dip your toes in the water.
We have all been there.
If that is the case, you need to head over to Pretty Beach. This is known as Playa Bonita and it is one of the more charming beaches in Mexico. We found it to be clean, charming, and just calm, which is great for those who want to relax.
El Pinacate UNESCO World Heritage Site
There's ample history in this region and you don't want to miss out on this wonderful UNESCO World Heritage Site.
There are numerous of these sites around the nation but this one is going to offer a fascinating experience.
You are going to get to stroll around the craters in the area as they are associated with volcanic activity in Rocky Point. Being able to explore the areas, look at these craters, and just see what nature has to offer is going to make you fall in love with your adventure here.
We highly recommend this because it's going to showcase the aura of Rocky Point.
Final Thoughts
These are the top things to do in Rocky Point.
If you are new to the area, you are going to want to have all of these experiences on your list. It is going to let you not only enjoy the natural beauty of Rocky Point but also get to meet with the locals in the area.
Amanda Harper is a travel enthusiast with 10+ years of traveling experience across the planet. Her passion for writing and travel makes her a walking bibliography on modern-day tourism.