Anime enthusiasts are passionate about finding the best anime spots in town.
You will want to find a shop that has it all along with knowledgeable staff that can offer insight into specific products in seconds. Being able to tap into this is essential for those who want to find the best action figures, key chains, stuffed animals, and more.
What are the best anime places in Los Angeles?
We recommend going to anime shops such as Anime Jungle, Casa Manga, Neo Happyland Inc, and Sakura Anime Toys. Each one offers something unique, engaging, and is a wonderful option for anime lovers.
Los Angeles is brimming with new anime spots and it's all about taking the time to drive out to them. Choose the closest one from this list and you are not going to be disappointed at all.
Here are the top anime spots in LA.
Best Anime Places In Los Angeles
Casa Manga
When it comes to premium anime toys with variety, it's time to start with Casa Manga. This is one of the premier anime shops in Los Angeles located on Boyd Street and you will enjoy spending time there whenever you get the chance.
We recommend going through their selection of action figures, anime plushies, and box games. They have ample options for anime fans to go through one by one. Just immersing yourself in the experience is what makes it a joy to behold.
You are not going to be disappointed whether you are a fan of Nintendo, Pokemon, or something else. There are anime products for everyone.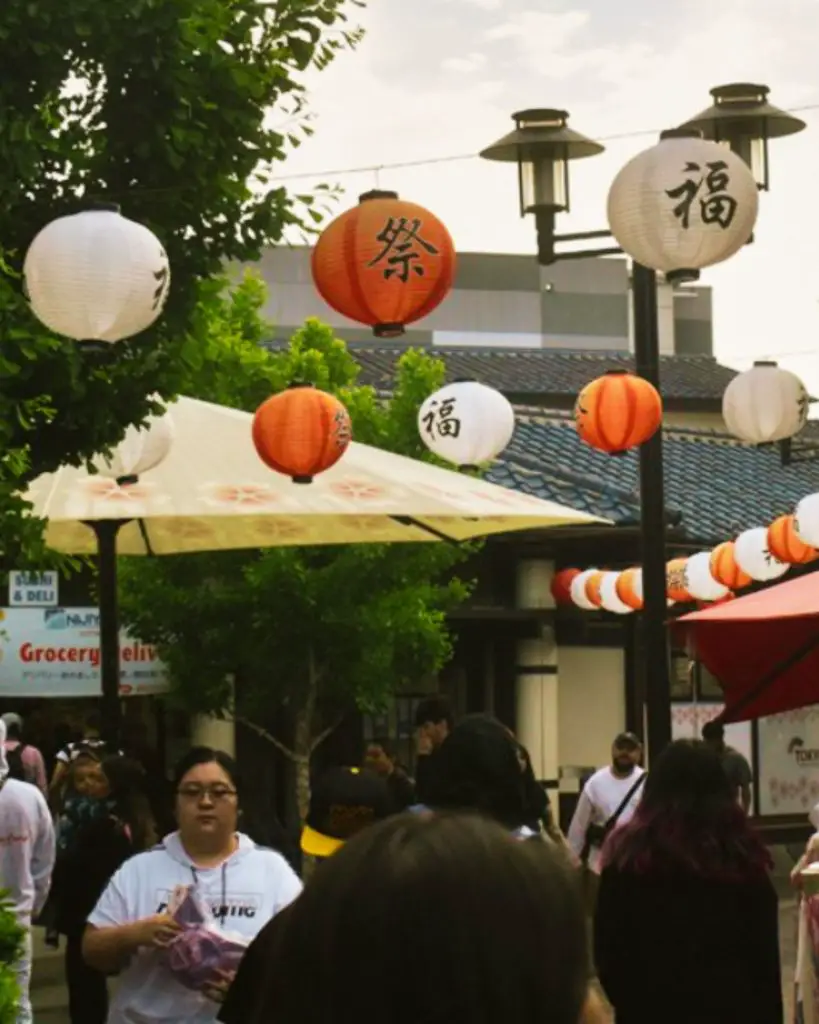 Neo Happyland Inc
Address: 988 N Hill St #108, Los Angeles, CA 90012, United States
Phone: 213-680-4010
If you are on the hunt for an anime shop in LA that offers top-of-the-line and rare anime figures then you are in luck at Neo Happyland Inc. You can tell the team behind this fascinating anime spot has spent time understanding what the fans want.
You will have a long list of options to choose from at Neo Happyland Inc.
This includes things such as Dragon Ball kits, anime figures, and more.
We believe this is another anime store in Los Angeles that is quite immersive. You are going to enjoy your time and it is going to be full of anime nuggets that you are going to adore right away.
Sakura Anime Toys
Sakura Anime Toys is a charming spot with a vibrant hospitality that is ideal for those who are looking to make the most of their time at an anime spot in town.
When you walk in, you are going to be welcomed by a selection of anime toys. This includes model kits, anime figures, and plushies to name a few. Just the level of depth in the options is going to scream quality and showcase what the shop is all about.
In our eyes, this is one of the more delightful anime shops in town and a must-see for those who want the best.
Anime Jungle
Website: http://animejungle.net/
Address: 319 E 2nd St UNIT 103, Los Angeles, CA 90012, United States
Phone: 213-621-1661
For those who are situated in Little Tokyo, it makes sense to visit this anime shop before the others as it's right at home.
This is inside the Little Tokyo Mall, which means you are going to have no trouble finding it. This is a gorgeous anime spot in Los Angeles that has a selection of items to choose from.
What do you get to buy from Anime Jungle in Los Angeles?
You are going to gain access to a wide array of anime products including buttons, plushies, collectibles, wall scrolls, and more.
Super Anime
Address: 406 Wall St, Los Angeles, CA 90013, United States
Phone: 213-622-2239
There are certain anime stores that will resonate with you and have this authentic vibe that is hard to beat. Super Anime is one of those shops where the emphasis is solely on high-grade anime products including figurines, stickers, and more.
You can sift through these items based on your anime preferences.
Final Thoughts
These are the top anime spots in Los Angeles right now.
The best anime spots in Los Angeles include Super Anime, Casa Manga, Anime Jungle, Sakura Anime Toys, and Neo Happyland Inc. These are high-quality shops with loads of anime products to choose from at affordable prices.
We recommend spending time at these anime shops to find high-quality options that will bring a smile to your face.
You might even stop over when visiting LA for a few hours. Just grab a car rental in LA and you will be good to go.
Amanda Harper is a travel enthusiast with 10+ years of traveling experience across the planet. Her passion for writing and travel makes her a walking bibliography on modern-day tourism.