Having lived in Korea, hiked in Mount Hallasan, and eaten Korean BBQ, we have seen it all when it comes to backpacking through Korea.
This is a beautiful, intriguing part of the world that is a must-see for adventurous souls.
We know it is challenging to organize a backpacking trip in Korea, which is why we want to make your life a little bit easier. This includes shedding light on a few tips for backpackers in Korea and what to look out for during the trip.
Here are our favorite tips for backpacking in Korea.
Tips For Backpacking In Korea
Your Appearance Matters
South Korea is one of the most beauty-conscious nations on the planet.
This is not just about the cleanliness of the roads but also the people. They care about a person's looks and judge them based on it more than what you would see in other places. This is something that is seen throughout South Korea.
For example, they are going to pay attention to your hair, what you are wearing, and even something as simple as your posture. They care about these details and will notice them on a person.
If you want to be treated with respect when you are out and about, it's best to dress well. The better dressed you are, the more you are going to be treated with respect. It's simply the way things are done here.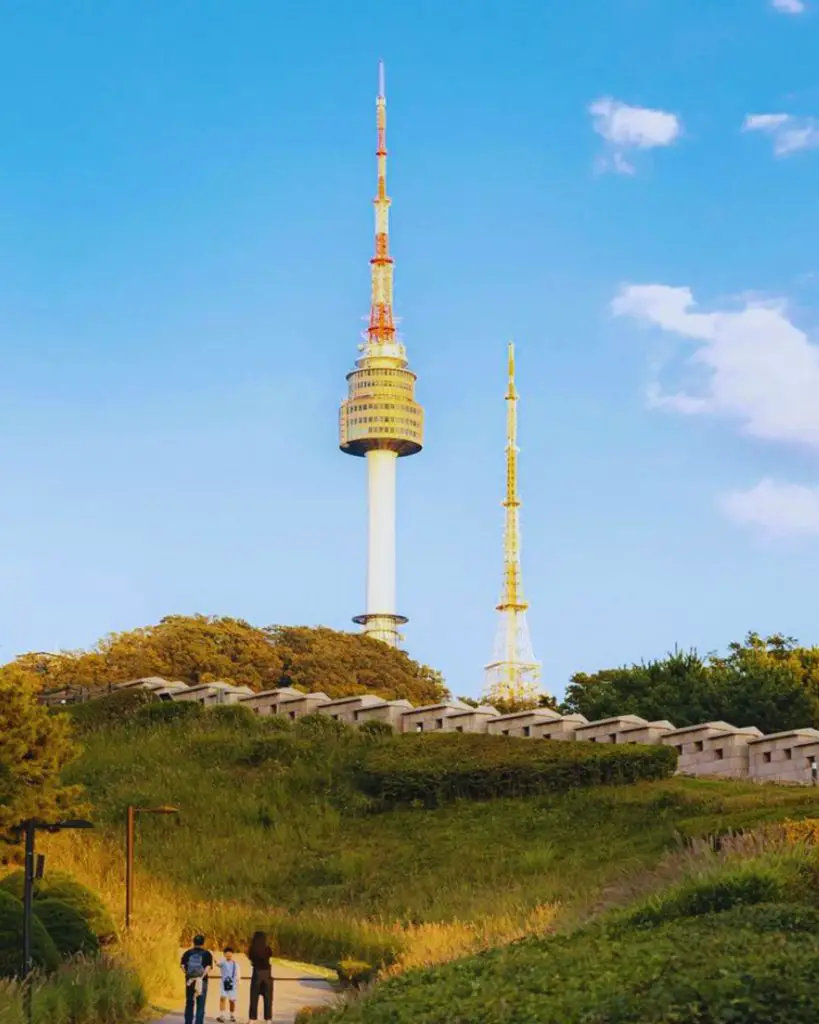 Plan Ahead
You are already on the right path by reading this guide.
Whether you want to walk around Seoul or head straight to a Korean bathhouse, it's essential to have a comprehensive plan in mind.
We have seen people who never get to do everything that's on their itinerary because of bad planning. Yes, you might not be able to do everything regardless but having a plan is going to make it a lot easier to get through the process.
Explore The Natural Beauty Of South Korea
Whether it's going to Mount Hallasan or walking around some of the local parks, you are going to be stunned by the natural beauty of this nation.
It's one of the most beautiful countries in Asia.
We adore how it looks and you are also going to enjoy the history of Korea while walking around. Some people take walking tours with guides to learn more about the nation.
Don't Be Afraid
We have seen people talk about safety in Asia.
We know how this feels and have been to various countries in Asia where the safety standards are not as high as you would want them to be. However, this doesn't mean it's time to become afraid and not do anything.
The nightlife in Korea is world-class and it's something you are going to want to experience. The low crime rate should be a great way for you to appreciate the nation. They care about a person's safety and you are going to feel confident while you are in Korea.
Book A Spot At A Korean Hostel
Where are you going to be staying as a backpacker in Korea?
Some people will want to head to the nearest hotel and that is fine. However, we find it a lot better to stay at a hostel in Korea.
Why is that?
It is a great way to communicate with others, make new friends, and just experience the culture in a way that is not always possible when you are in a hotel room.
Get A SIM Card Right Away
It's important to get a SIM card in Korea.
This is going to make it easier to manage yourself throughout the country while backpacking. For example, you might want to call someone or deal with the transit system. In a situation such as this, it's best to have a working phone on you.
Where do you get it from?
We would recommend getting it online beforehand. This is going to be the most affordable option.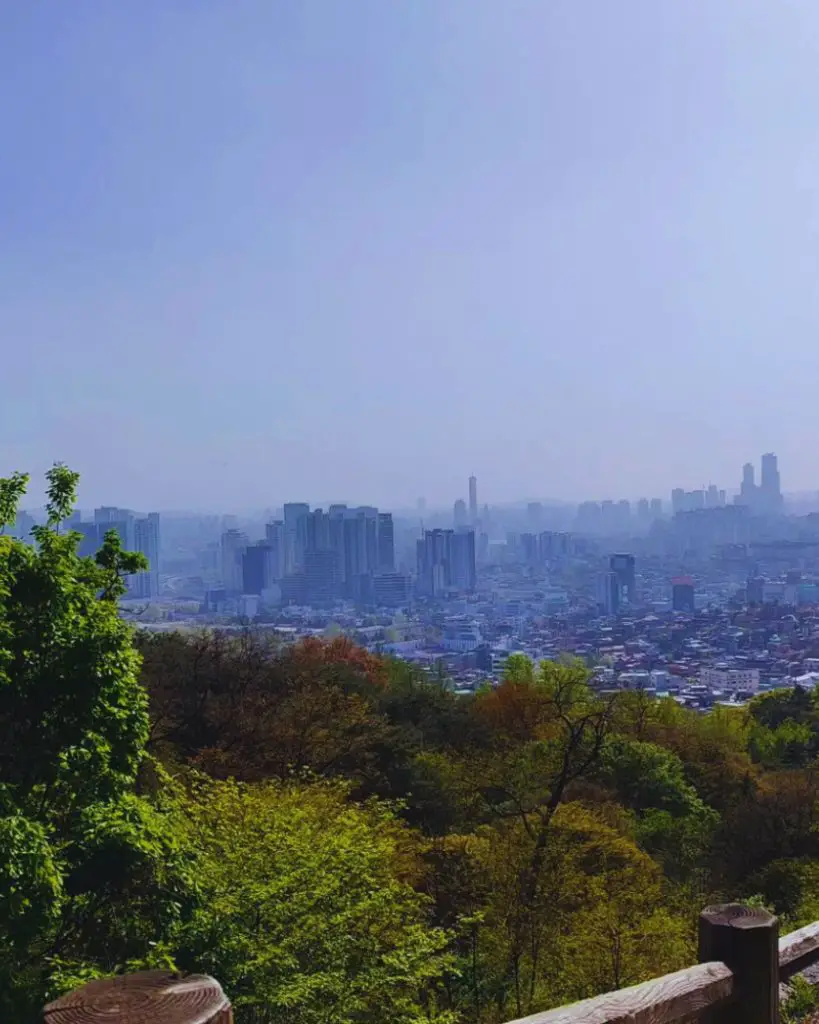 Set A Budget
Do you have a budget while backpacking in Korea?
It's important to not start splurging with reckless abandon while you are here. This can cause you to overpay for food items.
For example, we have seen people overpay for alcohol. This can end up costing around $4-5 per glass and that is something you will need to account for.
Be Patient With The People
Aggressive behavior is not going to be tolerated here.
The people are reserved and tend to mind their business when it comes to tourists. However, they are always willing to help those in need.
This is why you are going to want to be patient when communicating with the locals and take your time. If you are still apprehensive, our recommendation would be to take out Google Translate to make your life easier during the process.
Pick Up The Lingo
We know it's not easy to learn an entire language while backpacking.
You are still going to want to pick up the lingo to get around.
This includes simple phrases such as Hello (Annyeong-ha-se-yo) or Yes (Neh).
Being able to pick up these phrases and use them while conversing with the locals is going to make it a lot easier to see positive results while speaking to them.
Try The Local Cuisine
Korean BBQ is the real deal and it's the first thing you are going to want to have on your itinerary when it comes to food options.
It's simply scrumptious.
However, you are also going to want to try out other local favorites including the delicious Bulgogi and Gimbap.
Go In A Group
Exploring South Korea with a group is always going to be a lot of fun.
Of course, this is not mandatory.
However, we like the idea of being able to tag along with hostel friends that we've made or just going as a group when we are traveling to this part of the world. The reason we do this is because you are going to have a great time as a group as things are often catered to this type of crowd.
Walk Around In The Night
When we were spending time in Seoul, it was common for us to want to plan things during the day. After all, you want to have the sun out as you are reading signs and/or just meeting as many people as you can from the local community.
While the daytime in Seoul is a lot of fun, the real entertainment begins at night.
The nightlife in Korea is world-class whether you are in Seoul or other parts of the nation. This is what appealed to us and it is going to work for you too.
Don't Tip
Yes, there is no tipping culture in Korea.
This is something that is looked down upon in this part of the world. So, you might be tipping them based on American or international standards when that is not what they want to deal with.
Just pay the amount that is mentioned and you are going to be good to go.
Get Ready To Walk
South Korea is different from other nations.
It's unique because you are going to be walking around a lot. We like this element because it's different from other places that we have gone to.
You get to move around, explore different settings, and experience a historic nation. This is a lot different from going to a beach and/or visiting a few tourist spots and calling it a day. This is the type of backpacking trip that is going to make you work a bit.
Talk To People
We know it's easy to get lost in the sightseeing part of your trip, but it's always nice to sit down and speak to the locals while you are here.
The people are great and they are going to open up to you.
It simply comes down to taking the time to do so.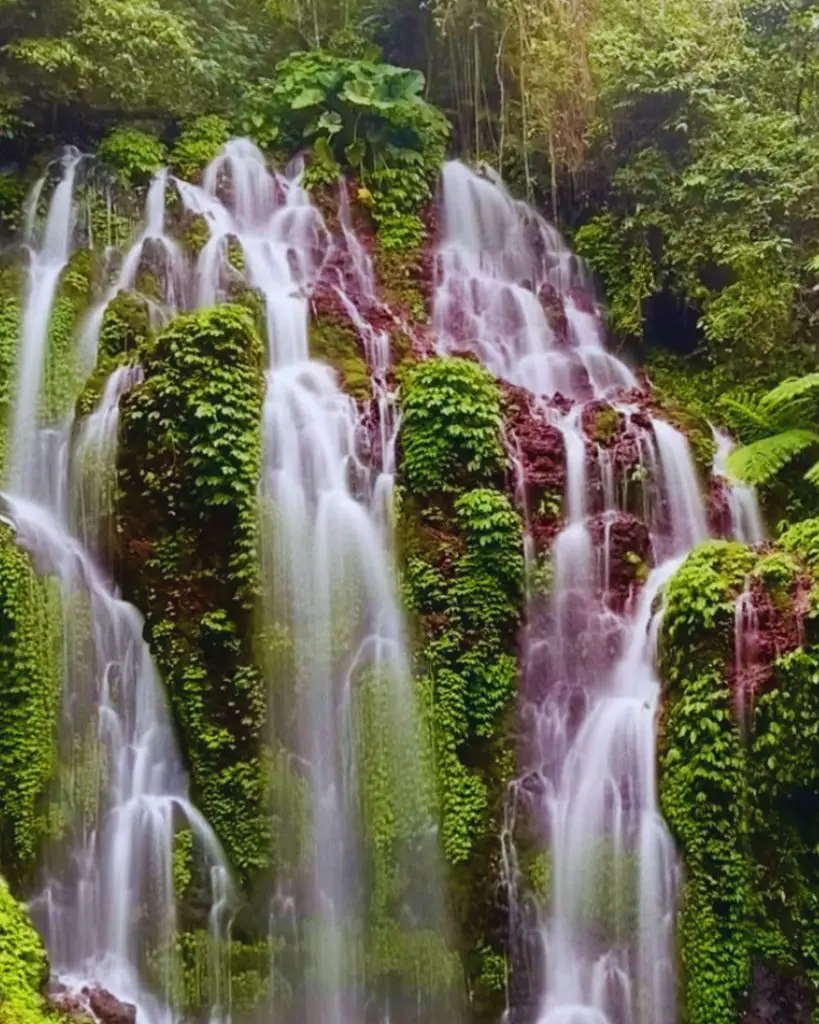 Use Your Passport
This is one thing we like about backpacking in Korea.
When you are traveling to Korea, you are not going to have to worry about specific documents including a tourist visa.
This is useful because if your nation has the right relationship with Korea, you are going to be able to use a simple passport to get in. This will allow you to stay for up to three months.
Go In The Spring
When do you plan on going to Korea for backpacking?
It's best to go during March and May. This is when you are going to deal with calmer weather that is a lot better to walk in.
Otherwise, you are going to be sweating buckets in the summer heat and that's not ideal for those who want to have a good time.
We have also seen people book their trip during the Fall and that's fine too. This means going between September and November as that is when the weather is going to be pleasant and you are also going to get to see the change of seasons in full flourish.
Take Photos
This goes without saying but Korea is one of those places where taking photos is worth it.
Why is that?
There are so many photo-friendly spots around Korea. Since the nation is known for caring about its image, you are going to enjoy how clean it is and the people are also great. This adds to the overall value of being in Korea.
Visit A Bowling Alley
The people here love bowling.
You are going to hear about it from the locals wherever you go. When it comes to having fun, they adore the idea of going to a bowling alley with their buddies.
You might want to join in on the fun because it will be great for you.
Visit The Local Bars
If there is one thing Koreans love doing, it's drinking.
They love their alcohol.
This means you are going to find ample spots for a bit of drinking when you want to let loose. Take the opportunity to check out some of these Korean bars to see which ones are right for you.
Get Travel Insurance
We believe this is important regardless of where you are backpacking in the world.
It's essential to get travel insurance.
It will allow you to stay safe and make sure you are not having to foot a large bill because of a medical issue that arises in Korea. Keep things organized and get these documents in order as soon as you can.
Use Naver Maps
In some places around the world, it's common to whip out Google Maps on your device.
Yes, it might be fine in some of the major cities, but it's not going to do as good of a job as Naver Maps. If you ask the locals, they will state Naver Maps is a far better option and is going to be comprehensive when it comes to local spots.
Use this on your device as soon as you land in Korea.
Final Thoughts
These are the most important tips for backpacking in Korea.
This is a fascinating nation and you are going to have a lot to do as long as you plan for it. Whether you want to eat Korean BBQ or just visit a local park, there is so much on offer based on your taste.
Amanda Harper is a travel enthusiast with 10+ years of traveling experience across the planet. Her passion for writing and travel makes her a walking bibliography on modern-day tourism.