Backpacking in Korea is a common occurrence for tourists but what about those who are going to want to head straight to the ski resorts in Korea?
It's common for those living in Korea to also spend time at these resorts during the winter.
We have visited a wide array of Korean ski resorts over the years and feel qualified to help those who want to find the best one in the nation. If you are willing to travel around Korea, you are going to end up finding world-class ski resorts in this beautiful nation.
Here is what this winter wonderland has to offer for those who want to find the best Korean ski resorts.
Best Ski Resorts In Korea
Eden Valley Resort
The Eden Valley Resort is a picturesque location and offers a selection of slopes for skiers to choose from. These slopes are varied when it comes to their setup and go up to 1495 meters making them ideal for people that are beginning and those who have been skiing for decades.
We find this to be the ultimate option for those who are in Gyeongsang because it's the only ski resort in the region.
We also liked how professional Eden Valley Resort is when it comes to skiing. This is essential for those who want to make sure they are getting to enjoy the overall beauty of the region and also make the most of their skiing experience.
Vivaldi Ski Park
The popularity of Vivaldi Ski Park is renowned in Korea.
It's one of the best ski parks in Korea for good reason. It has to do with the overall ambiance of the ski park, how it looks, and how you are going to feel when you are there. It's a tremendous location and one that is commonly cited as the best ski park in Korea right now.
We love what it has to offer, but it is going to have a tremendous amount of traffic too.
Be prepared for this when you are going to the Vivaldi Ski Park.
Bears Town Ski Resort
The Bears Town Ski Resort is a hidden gem in our eyes.
Most people are going to look at other ski resorts in Korea but this one is going to shine through. You are going to appreciate the natural beauty of this ski park and how well-rounded it is.
The staff is professional, it doesn't have as much foot traffic, and you are going to adore the slopes. This is also one of the better ski parks in Korea for beginners. You can learn a lot here without feeling pressured along the way.
Konijiam Resort
The Konijiam Resort is a world-class location.
It's situated in Seoul and is an ideal option for those who are looking to visit a quieter part of the region. The slopes are beautiful here and it's common for them to not have as much foot traffic allowing you to have fun.
They are careful about how the slopes are used and that allows you to have a good time here.
Alpensia Ski Resort
This is a top-tier Korean ski resort, but it is often overshadowed by the Yongpyong Ski Resort.
Does that mean it's a bad fit?
No, this is still a wonderful ski resort and deserves a spot on this list. We love the overall vibe of this ski resort and how professionally it's run. You are going to want to try out this resort if you are an avid skiing enthusiast.
Everything is organized and beautiful here.
High1 Ski Resort
The High1 Ski Resort is a wonderful location for skiers.
We adore this spot because it offers a large site that is ideal for all types of skiers. You could be a beginner or someone who has been doing this for a while and still has fun. There are different types of slopes at this resort and that ensures you are going to find something that works for you.
We find this to be a gorgeous ski park that has it all.
Welli Hilli Snow Park
This is not the first name that's going to pop up for those who are looking to ski in Korea.
However, it is a wonderful hidden gem that we discovered while heading out to the Oak Valley Ski Park. It's a nice, quiet place that is going to allow you to have a bit of fun during the day.
It's common to see a few skiers in the area that only head out to this ski park.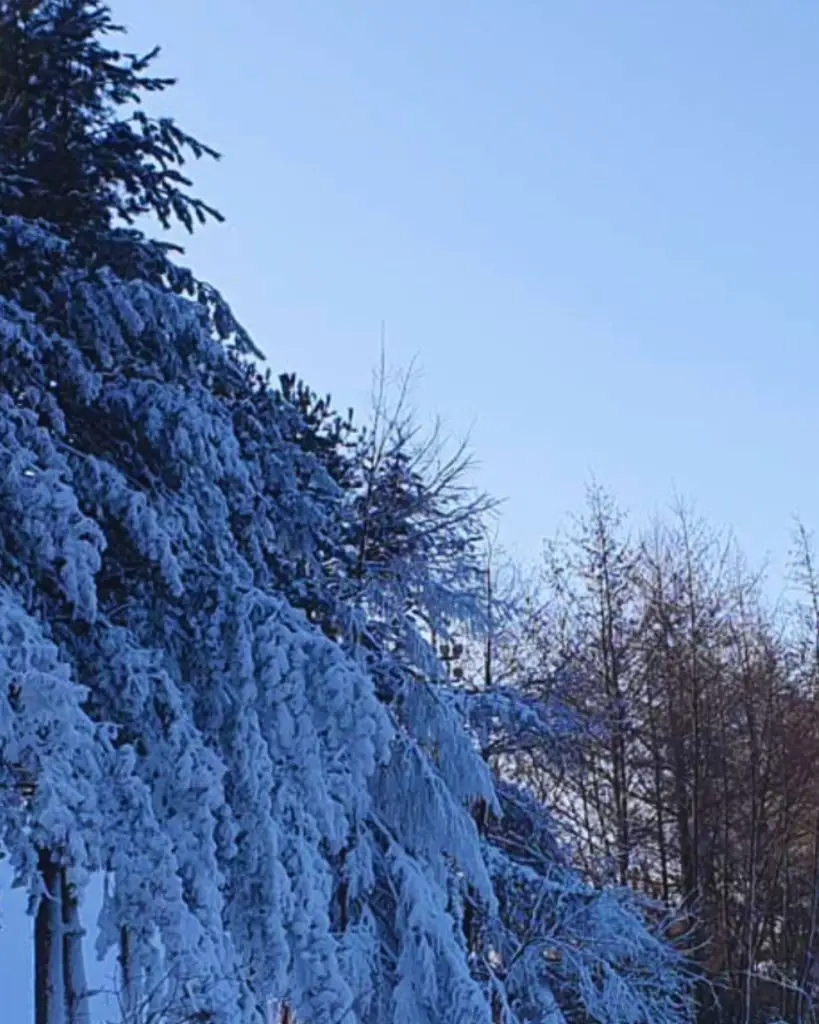 Yongpyong Ski Resort
For most skiers, this is the top ski resort in Korea right now.
It is simply outstanding because it was designed to be used by professionals. Everything is crisp, clean, and varied allowing everyone a chance to have fun.
It is also set up in a part of Korea that is known for having good snow for skiing.
This is what makes it a lot of fun.
We love the various slopes at this ski resort and how they are set up.
Elysian Ski Resort
It's common for people to spend time around the area while visiting some of the local tourist attractions.
If you are already going to be in the area then this is a nice hidden gem to enjoy. The Elysian Ski Resort is a small, quiet ski park that offers ample access to slopes where you can have fun. We like how quaint the ski park is because it's simply set up for those who want to enjoy a few hours at a ski park.
It is not as glitzy as the other ski parks in Korea nor does it want to be.
We like how it is set up and felt it was a good stop along the way.
Jisan Forest Ski Resort
The Jisan Forest Ski Resort is often a favorite for those in the city.
It's one of those ski parks where you will need to plan or it's going to get too busy. The ski park is not a large one, which makes it hard to find a spot on the slope.
However, it is also close to Seoul, which makes it easy for those who want to go to the best ski resorts near Seoul.
Oak Valley Ski Resort
We find this to be one of the better, family-friendly ski resorts in Korea.
It is designed to be quaint, professionally run, and easy on the eyes. Yes, it is not as glamorous as some of the other ski parks in Korea but it doesn't try to be.
We like what the Oak Valley Ski Resort is all about and it is ideal for those who want to be able to spend a bit of time on the slopes while having fun.
Phoenix Ski Park
The Phoenix Ski Park has been around for a while and it is commonly visited by skiers who want to enjoy the gorgeous views.
You are going to not only gain access to some of the premier facilities on-site but also beautiful slopes that have been designed with a high level of care.
We find this to be a good ski park in Korea that is great for those who love world-class facilities.
Muju Ski Resort
The last one on the list is going to be the gorgeous Muju Ski Resort.
We like this one because it's easy on the eyes and it's also well-designed. You have to be careful here because it's not as evenly packed as some of the other ski parks in Korea but it's still a pretty sight.
We enjoyed skiing here because it's a large ski resort and it's also quieter.
Final Thoughts
Look into one of these top Korean ski resorts and choose the one that will work for you.
When you aren't eating Korean BBQ, it's time to head to the slopes for a bit of fun. Take the time to check out some of these slopes in Korea and choose the ones that are going to be fun for you.
Feel free to also read about Mount Hallasan for hikers and top saunas in Korea.
Amanda Harper is a travel enthusiast with 10+ years of traveling experience across the planet. Her passion for writing and travel makes her a walking bibliography on modern-day tourism.