Moving to Austria as an American entails understanding the atmosphere in the country and how you're experience is going to be.
Most people that move to Austria state it's a beautiful nation and has all the perks needed to have a safe, easy-going experience.
This is one of the premier nations in Europe and will be an intriguing fit for those who do want to stay close to other nations and prefer traveling from place to place. If this is what you're going for, you will want to start living in Austria.
Here are the nuances of living in Austria as an American expat.
Benefits Of Living In Austria
Great Outdoor Activities
It all starts with the great outdoors in Austria.
Expats living in Austria will want to take the time to participate in outdoor activities. This includes going hiking through the nearby trails, enjoying the water, or simply spending time walking around town.
The reason this is common is due to the local culture surrounding outdoor activities. You will often find the locals spending time outdoors whether it is cold or hot.
This love is going to be passed onto you as well when you are settling in. It's best to take advantage of this and seek out such opportunities to be outside.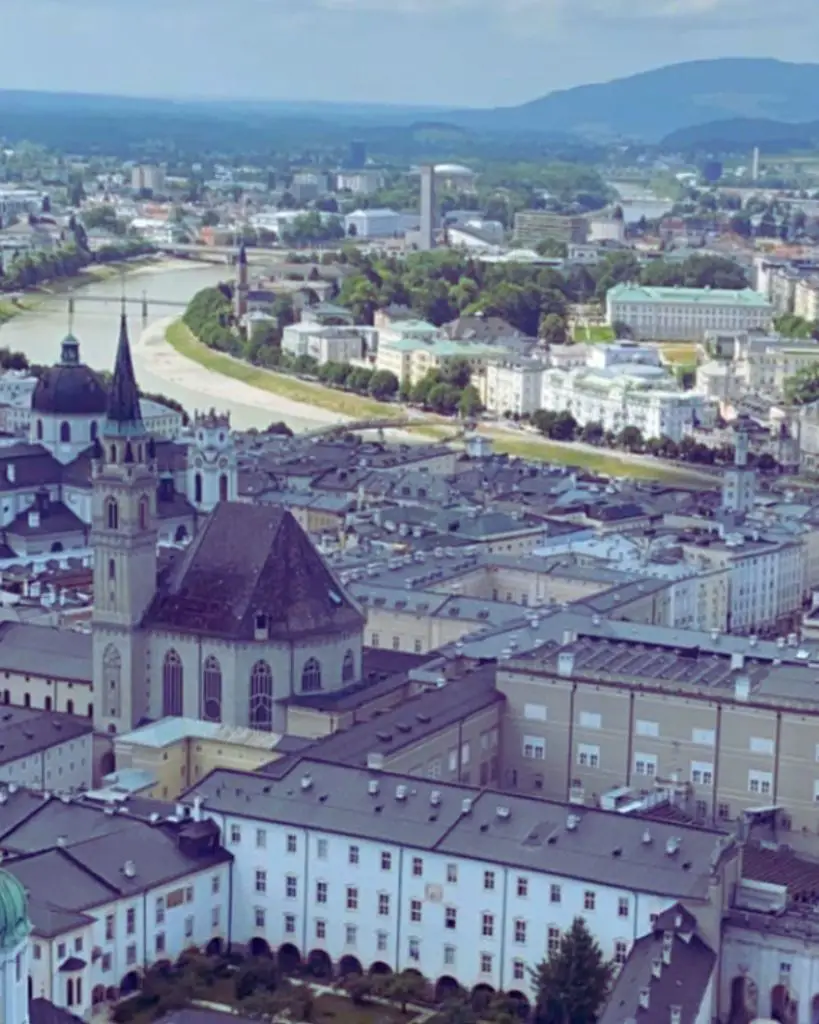 Natural Beauty
This is one of the main reasons people adore living in Austria.
Expats moving to Austria are going to be intrigued by its natural beauty. This includes natural colors, beautiful greenery, and crisp air. There is a sense of cleanliness and peace here that is going to make you smile when you step outside.
We recommend taking the time to visit the surrounding areas when you move into an Austrian city. You will want to see what is out there because it will impress you.
Safe
If you are moving to Austria with your family, you will know it is essential for safety to be kept in mind. There is nothing worse than being in a situation where you feel unsafe and that's not going to be a concern for those in Austria.
The reason you are not going to be concerned comes down to the policing in the nation and how low the crime rate is.
Even when you are in one of the major cities, the crime rate is not going to alarm you.
We find this to be a major selling point for the nation.
Low Cost Of Living
The one thing you are going to notice will be the cost of living. Yes, the housing is expensive and that is a part that you are going to have to be ready for.
However, the rest of the items you are going to find in Austria are going to be manageable. This is ideal for those who are attempting to get a gist of what they are going to have to face when they are living in Austria as an expat.
Depending on where you are, the cost of living is going to remain low.
Best Places To Live In Austria
Graz
Graz is a gorgeous city and it is one of the more common spots for expats to live in.
The reason has to do with the infrastructure that's been designed to help those who are coming from elsewhere. This includes the Internet, working spaces, and the overall setup of the country. They have put in the effort to make it expat-friendly.
This also goes along with the natural beauty of Graz and how welcoming it is.
The crowd here is younger too, which bodes well for those who are coming on their own. We appreciate the low crime rate in Graz and feel it adds to the appeal of moving here.
Salzburg
Are you someone who loves being outdoors during different times of the year?
If so, Salzburg is going to be right at the top of your list. This is one of the most beautiful areas in Austria and it is well-known for being a great place for those who love skiing or climbing mountains.
There is so much to do here when you are outdoors and it also has The Krimml Waterfalls, which are often regarded as one of the more fascinating waterfalls on the planet.
It's important to note, Salzburg has a great infrastructure too and there's a lot to do here when you are heading outdoors.
Innsbruck
Innsbruck is going to fascinate those who are all about the architectural details of a European city.
This has to do with the charming nature of the architecture whether it is the palaces or the buildings. Along with this, you are also going to get to see the natural beauty of the greenery around Innsbruck as you drive around.
We find this to be a nice, charming city in Austria that is ideal for those who want the best of both worlds without the rush.
It is also good for those who are coming with a family because it is going to allow you to enjoy all aspects of life in Europe.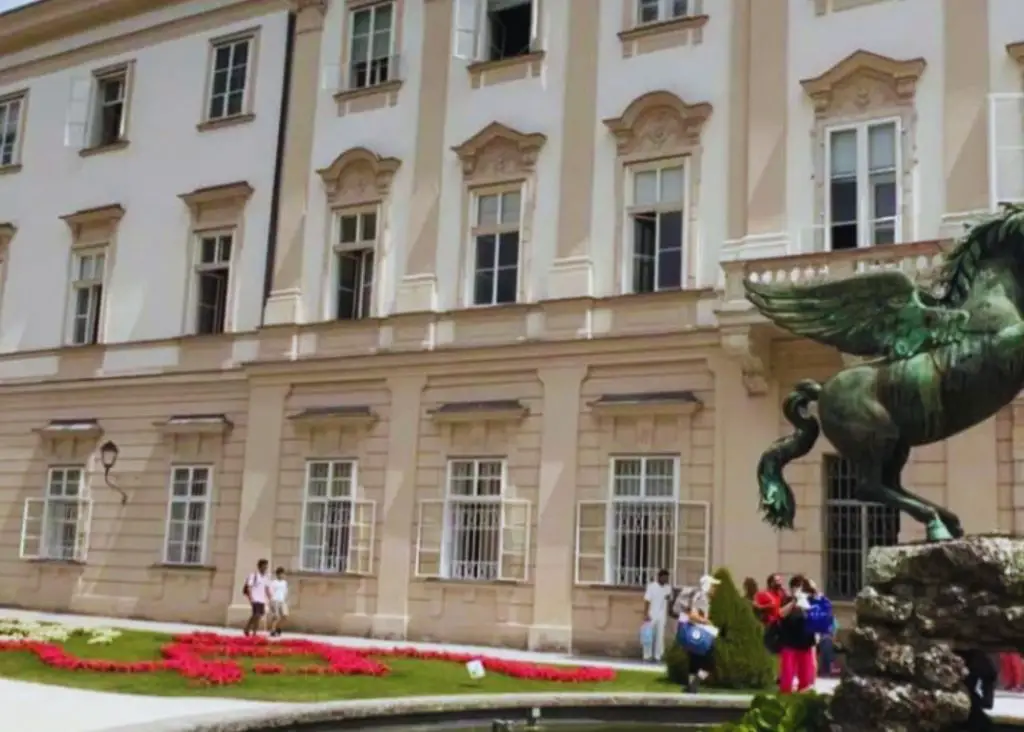 Tips For Living In Austria As An Expat
Be Prepared For Costly Housing
Housing is going to be one of those issues that are going to bother you.
A lot of people don't realize but the housing in Austria is expensive. This is due to the lack of supply, which causes people to pay a premium to get their hands on a house.
The same goes for those who are thinking about paying rent for a house in Austria.
If you are someone who wants to save a bit, we would recommend looking at a smaller city such as Innsbruck. It will allow you to live happily and not pay a high amount as you would in a city such as Salzburg.
Take Advantage Of The Robust Transportation System
This is one of the intriguing positives of moving to Austria as an expat.
You are going to get to access the wonderful transportation system in the main cities. They have interlinked everything making it easy for you to get around without having to drive a vehicle.
You will often see people adore this part of moving because it allows them to settle in. You are going to be able to explore the city you're in with the help of the transportation setup. This is what makes it appealing.
Speak To The Locals
We often notice people don't take the time to reach out.
Austrians are always willing to help and are going to adore those who are ready to head outside. Whether you are thinking about skiing, snowboarding, or climbing a mountain, there are going to be local groups that are welcoming.
Even if you are not looking to do something like this, you can take the opportunity to reach out to local expats to see what they are doing.
This is what makes it fun to live in Austria as everyone is tight-knit as you settle in.
Have Fun For Free
A lot of expats will move to a new country and then start spending a lot of money.
We know this might seem like the only way to go but it is not. You can look to have fun for free in Austria because stepping outside is going to be a breath of fresh air.
There is so much to do and all you are going to need is time.
Just walk around and see what the area has to offer. You will be impressed by the natural beauty and charm of Austria.
Final Thoughts
We recommend reading through these tips on living in Austria as an America before completing the move.
We believe living in Austria is a life-changing experience as it is safe, beautiful, and ideal for those who are looking to move in with their family. There is something for everyone in this beautiful Central European nation and anyone that wants a great fit will want to take a look at Austria.
We find this to be a great nation and one that is going to impress you immediately.
We have also done similar articles on expats living in Amsterdam, expats living in France, and expats living in London for those who want to learn more.
Amanda Harper is a travel enthusiast with 10+ years of traveling experience across the planet. Her passion for writing and travel makes her a walking bibliography on modern-day tourism.