It's common to consider Los Angeles as one of the premier destinations when it comes to lifestyle.
Most people will choose Los Angeles over Oregon when it comes to finding a place to live. This is natural due to the amount of times Los Angeles is mentioned by people as a top-tier destination. We agree, LA has its charm but it's important to look at the entire picture when comparing Oregon to Los Angeles in greater detail.
There are benefits of living in Oregon vs California.
California is a gorgeous state but Oregon offers improved affordability and a better quality of life that might be useful for those who want to get more value for their income.
This guide will compare Oregon vs California for those who are thinking about choosing a state to live in.
Real Estate In Oregon Vs California
1. Oregon
This is one of the bigger advantages of moving to Oregon.
The real estate is going to be far more manageable and this is essential for those wanting to buy a property soon. You won't have to worry about this when you are moving to Oregon because the housing is affordable.
While the market is still growing, you are going to find it far more reasonable than Los Angeles.
It's possible to get a home for less than $500,000 in parts of Oregon and that's not always possible in states such as California.
2. California
Affordability is often a point mentioned when it comes to the state of California.
It's expensive to reside in California and it is commonly stated as being one of the most expensive states to reside in.
Even a small house is going to cost a tremendous amount of money with most of them going well beyond $1,000,000. If you want to live in the premier areas then the price is going to go well past this amount. For the average person, it's not easy to go out and buy a property in California.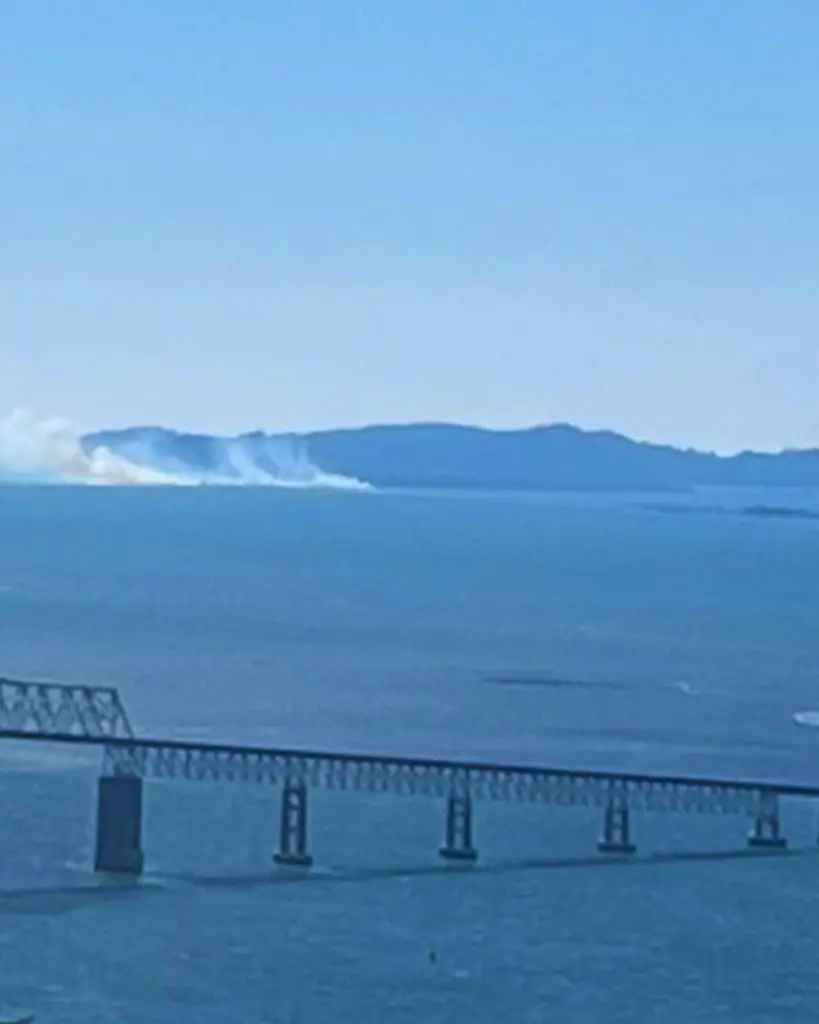 Public Transit In Oregon Vs California
Public transit is going to be important when you are residing in an area.
For the most part, Oregon stands out here because of its TriMet buses. You are looking at a bussing setup that is robust, well-connected, and ideal for those who want to get from point A to point B.
They have designed a transportation system that's reasonable and is going to allow you to get to where you want to.
On the other hand, we find the system in California to not be as robust. There are gaps in the service and the requirements of getting through traffic in various parts of California makes it a real hassle.
Cost Of Living In Oregon Vs California
Whether you are looking at San Diego or living in Los Angeles, there is a clear difference between the two in this comparison.
The cost of living is much lower in Oregon.
You are going to get more value for your money in this state and that's essential for people who are trying to build a better lifestyle. It is not as easy to do well in California because everything is far more expensive and the taxes are higher too.
This does add up.
Educational Opportunities
This is one place where Los Angeles shines.
We find the educational opportunities in California to be remarkable and that's one of its key points. Whether it is schooling for the kids or universities for adults, everyone is going to get the cream of the crop here.
The education system is robust in California and it is ideal for families who want to concentrate on this aspect.
Oregon also has a strong educational system, but it does not have the type of colleges that are available in California. It's common for people to want to move out of the state of Oregon when they are looking at pursuing further education.
Entertainment Options
This is one of those elements where California is going to do well.
Whether you are thinking about heading out to Griffith Observatory or Boulder Park in San Diego, this is just the tip of the iceberg for entertainment in California. There is something for everyone due to the number of things to do here.
When you're not enjoying coffee at Venice Beach, you can go to a discount theater in LA to watch a movie. The options are endless here and it is known as the heartbeat of Hollywood too. There is a reason all of the stars live here.
Oregon is also world-class when it comes to outdoor beauty, charming entertainment options, and the ability to have fun. However, it does not compare as well to a place such as California.
Crime Rate & General Safety
Crime rate is going to be important for those who are moving to the region with their family.
We find Oregon to be slightly safer than California depending on where you are living. There are pockets of crime spread throughout California that are not ideal for people who want to stay safe.
This creates an issue where you have to be far more selective about where you are living. As long as you choose the right places in California, you are going to be safe.
Employment Opportunities
Employment is an important element for those who are going to be living in a particular state.
It's not just about the bridges in Los Angeles or beautiful spots in California because you do want to have a source of income.
We find there to be more employment opportunities in California. This is due to it being a large financial hub on the West coast and this does add value to its potential to garner more jobs in a wide array of niches.
The same does not apply to Oregon where you have to be more specific with where you are moving and which job you are going for.
Earning Potential
Doctors – $200,000 (Oregon) vs $220,000 (California)
Engineers – $100,000 (Oregon) vs $120,000 (California)
Teachers – $60,000 (Oregon) vs $60,000 (California)
Accountant – $60,000 (Oregon) vs $70,000 (California)
Lawyer – $95,000 (Oregon) vs $110,000 (California)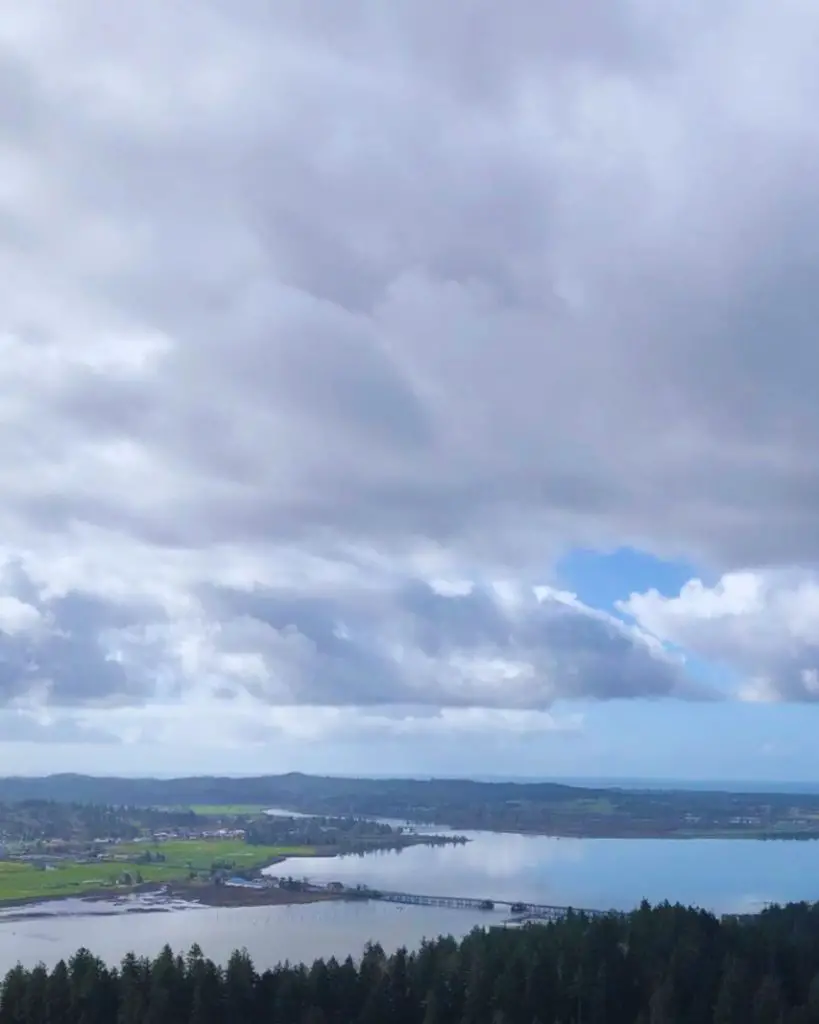 Taxes
Taxation is going to play a major role in deciding which is better between Oregon and California.
For the most part, you are going to get taxed heavily in the state of California. This is a state with one of the highest income tax rates in the nation, so you will have to be prepared for this. It adds up when you include the federal income tax on top.
You can save around 5% on your income tax by living in Oregon.
This is a key detail to think about as you are comparing the two states.
Final Thoughts
These are the benefits of living in Oregon vs California.
These are benefits of living in both states. We find Oregon to be ideal for those who want to move in with their family, wish to buy a home, and are looking for a tranquil lifestyle.
Those who want more glamour and are willing to fit a higher income tax bill can take a peek at California. Both are riveting places to live and it comes down to preference.
Amanda Harper is a travel enthusiast with 10+ years of traveling experience across the planet. Her passion for writing and travel makes her a walking bibliography on modern-day tourism.