Venice Beach is home to some of the most scenic attractions in the state of California and people adore it for its chilled-out vibes.
While all of this is true, you will always be on the lookout for a few hidden gems along the way.
If you will be biking around Venice Beach, it's essential to check out some of the premier coffee shops in Venice Beach too.
The premier coffee shops in Venice Beach such as Blue Bottle Coffee, Intelligentsia Coffee, and Great White are just some of the names to look at when you are hoping to find a good deal. The coffee at these cafes is to die for.
Based on our time in Venice Beach, there are a few places that have stood out more than others. Here are the top coffee shops in Venice Beach and why we like them.
Best Venice Beach Coffee Shops
Blue Bottle Coffee
Address: 1103 Abbot Kinney Blvd, Venice, CA 90291
The aromatic ambiance of Blue Bottle Coffee is hard to beat. This is one of our favorite coffee shops in all of Venice Beach and it has everything a person is looking for when it comes to an enjoyable coffee lover's experience.
It starts with a clean interior that has been crafted with attention to detail. You are going to feel right at home here and that is what elevates Blue Bottle Coffee right away in our eyes.
Along with the gorgeous interior, we also appreciate the coffee as it's solid and delicious. Their iced coffee is also exemplary and we enjoyed how they served us.
Most people are selective when it comes to the type of coffee they are getting in Venice Beach and you can't go wrong here in our opinion.
Menotti's Coffee Shop
Address: 56 Windward Ave, Venice, CA 90291
Menotti's Coffee Shop is a world-class establishment that has been crafted with care. You can notice this as soon as you walk in and begin to observe the finer details of the coffee shop.
You can tell they have put their heart and soul into making the most of the coffee shop and bringing it to life.
The real charm of this coffee shop is how comfortable it is for those who are thinking about spending a bit of time in the coffee shop. You will like how it is set up and how comfortable it is.
They also offer premium coffee, which is ideal when you are near the boardwalk.
Great White
Address: 1604 Pacific Ave, Venice, CA 90291
Great White is one of those cafes that has been around for a long time and is now heralded for its brilliant menu. You are going to fall in love with all that this cafe has to offer because it's hearty, charming, and just has the right vibes.
This is one of the more renowned cafes in Venice Beach and should be near the top of your list.
We found it to be perfect as the menu was world-class. We adored the various coffee options that were readily available at the coffee shop and they also gave great smoothies that were ideal on the hotter days.
When you are looking at the coffee shop as a whole, you will be impressed by how it has been laid out. This is ideal for those who want to make sure they are getting to enjoy a high-grade coffee shop that has all the perks a person needs.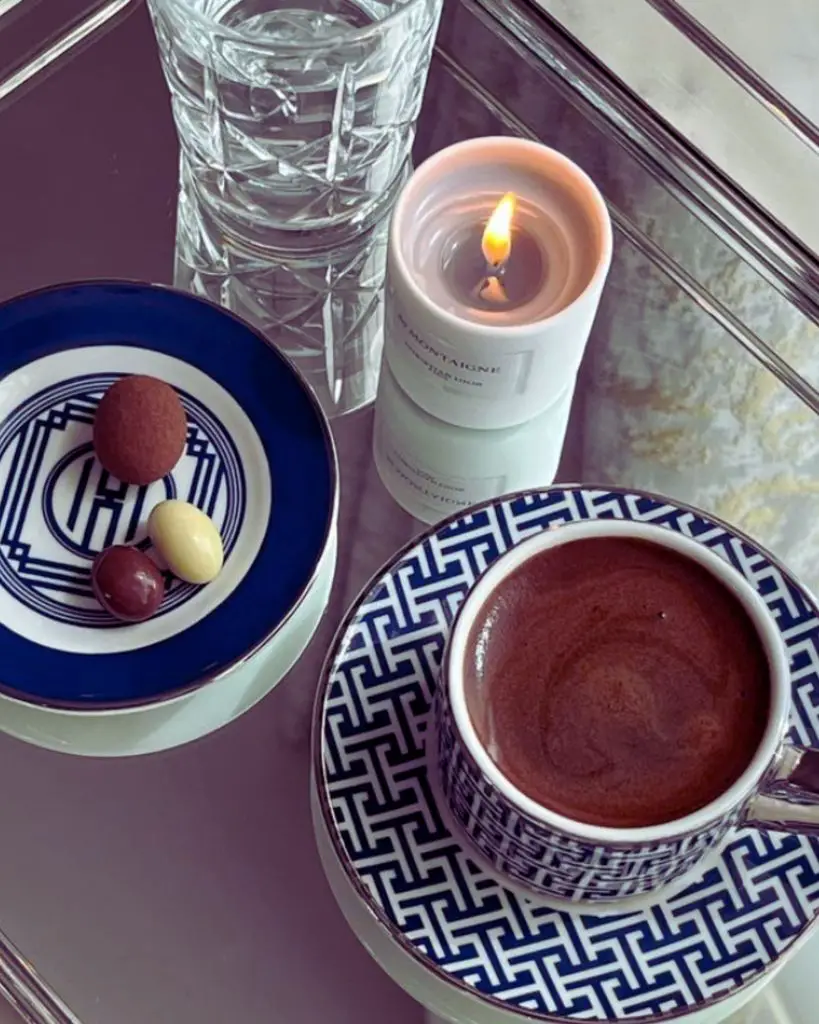 Intelligentsia Coffee
Address: 1331 Abbot Kinney Blvd, Venice, CA 90291
We adore Intelligentsia Coffee and find it to be one of the more charming locations on the list.
The reason this is a charming location has to do with how well-done their shops are. They have thought about everything and as the name suggests, there is a bit of research that has gone into refining the menu items they offer.
This includes their world-class coffee options.
We find the cup of coffee here to be perfect. It has the right strength and taste to make you forget about where you are for a second and just feel like this is the best coffee ever.
Bluestone Lane
Address: 523 Rose Ave, Venice, CA 90291
Bluestone Lane is one of those foreign-influenced coffee shops in the heart of Venice that is ideally done.
They have put together the type of coffee shop you are always looking for while traveling. Even the locals adore this location and believe Bluestone Lane coffee is a hidden gem.
It is common for people to stop by and just settle in while drinking coffee with their loved ones. You can also grab food at the shop if you are looking for a proper meal.
Final Thoughts
These are the best Venice Beach cafes based on our experiences in the area.
Getting good coffee in Venice Beach is not as hard as you think. There are some high-value options spread throughout Venice Beach that are going to make you smile.
They have put a lot of thought into these coffee shops and you are not going to be disappointed as soon as you settle in.
We also recommend going through some of the best places for free AC in Los Angeles and quality discount theaters in LA.
Amanda Harper is a travel enthusiast with 10+ years of traveling experience across the planet. Her passion for writing and travel makes her a walking bibliography on modern-day tourism.