Whether you're looking to swim with dolphins in Florida, stay at a Florida resort, or move to Florida, there's always a desire to check out some of the older towns in the state.
The authenticity of these old Florida towns is going to draw you in.
We have explored various parts of Florida and do find the old towns of Florida to be unique and enthralling. You are going to have a wonderful time if you make this a part of your itinerary.
If you want to grab a drink in Florida or just explore a unique Florida market, you might want to consider one of the old Florida towns here.
Best Old Towns In Florida
Tarpon Springs
The traditional aesthetic of Tarpon Springs is often eye-catching. It's like stepping into a different era due to the way the buildings have been constructed in this town.
It's the European-style designs that are easy on the eyes whether it's the properties or the commercial buildings in the area. Just walking through Tarpon Springs is quite fascinating as the sun hits these buildings allowing you to soak it all in.
We have found it to be a welcoming, attractive town that's quaint and has the type of quiet to it that's ideal.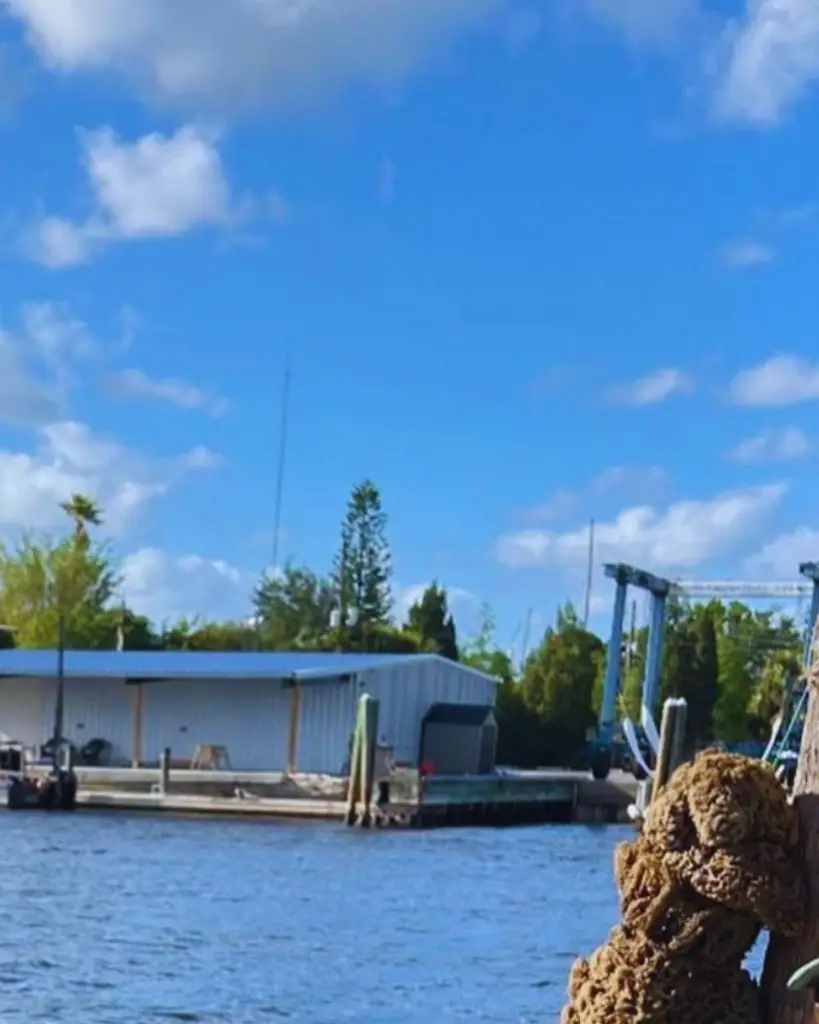 Fort Pierce
Fort Pierce has been around for a long time and is renowned for its history.
The region has long been regarded as one of the premier art-friendly towns in the state due to its inhabitants and some of the artists who have developed their craft in Fort Pierce. This is great for those who want to learn more about these individuals and see their artwork.
The town itself is beautiful and you can walk around experiencing its elegance during the warmer days of the year.
Captiva Island
This is one of the hidden gems tourists will want to put on their list as soon as they can.
Captiva Island is an immaculate tourist hotspot because it's easy on the eyes, quiet, and you can get to do all of the outdoorsy things you have been wanting to complete.
Plus, you are also going to adore the warm sandy beaches that are nearby. This is one of those places where you get to do it all and that makes it appealing to the average person. Captiva Island is well worth it and we do recommend spending time here.
Key West
Key West is often heralded for being one of the most beautiful towns in Florida.
There is an alluring charm associated with Key West because of its downtown core and the overall laidback charm of the region.
This is often important for those who want to just explore the area, learn about its history, and then head to the beach. You are going to get all of this in Key West, which is why it's one of the better old towns in Florida.
St. Augustine
St.Augustine has been around for more than 400+ years. It's old and the amount of history dripping from every inch of this town is going to impress you instantly.
We highly recommend walking through St.Augustine because you are going to learn more about the type of architecture that was present at the time. This is going to let you explore more of what the older towns in Florida were all about.
Plus, the eateries are great and the people are wonderful. You will love it here.
Vero Beach
Vero Beach is well-regarded for being a place where you can do a little bit of everything.
This includes spending time lounging under the sun at the local beaches or hiking through various natural areas nearby. This makes it ideal for those who want to enjoy the outdoor beauty of Vero Beach and also get to meet people from all walks of life.
It's common to see people having fun here and that allows you to unwind too. It's a laidback culture and quite ideal for those who are visiting older towns in Florida.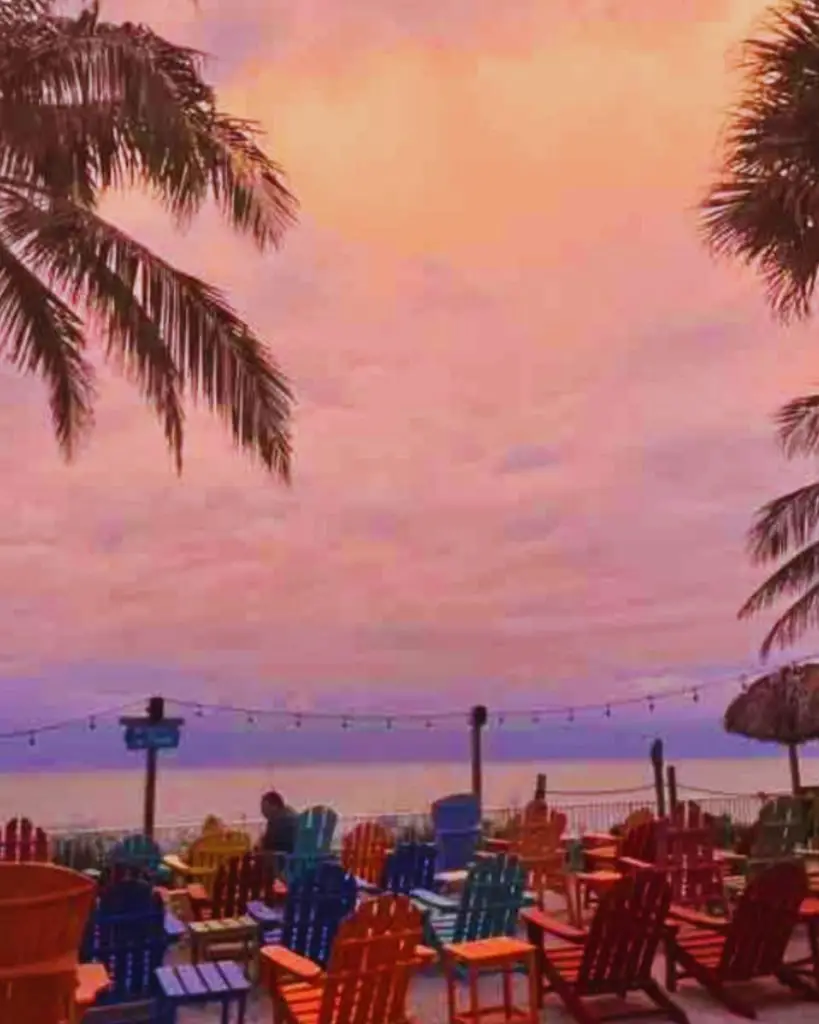 Pensacola
If you are someone who wants to learn more about how Florida has developed as a state, you are going to want to head to Pensacola.
This region is associated with The Civil War, which means you are going to get to see some of the architecture from that time including various exhibits that have been set up. This is a unique experience for the rest of Florida.
We recommend going to a place such as Fort Pickens to learn more about the history of Florida.
Plus, the beaches are great and the people are wonderful.
Winter Garden
Winter Garden is in the heart of Florida and is a cultural hub.
It's a remarkable place because it offers some of the most eye-catching trails and you're also going to adore the overall vibe of the town.
It's common for people to check out the various exhibits in the region while also getting to make the most of the local eateries. We loved the vibe here and it's a nice, little town to check out during your time in Florida.
Crystal River
Crystal River is noted for its wildlife.
You are going to get to see a variety of animals in the area and most people will also know that the Crystal River National Wildlife Refuge is set up in the region.
This is what people come to see, but you are also going to get to enjoy various other elements including the great food and boutiques.
Mount Dora
Mount Dora is an appealing old town in Florida.
When it comes to Florida's old towns, we adore the architectural details here. They are easy on the eye and you are going to get to see how these buildings were constructed by walking around the region.
We recommend taking a stroll through the heart of Mount Dora because you will learn more about the region and also get to visit various boutiques in the area.
Fernandina Beach
Fernandina Beach is a historic place.
It's an old town that has long been appreciated for its aesthetics. You are going to adore the various colors, the welcoming community, and the history of the region.
This is a town that has seen various communities come through and it is also an ideal spot for history buffs. We adore this spot and found it to be one of the more beautiful parts of Florida even compared to the larger cities.
Naples
Naples is a classic town and one that is visited by thousands of people every year.
The reason it is appealing has to do with the good weather, the various art shops, and just the overall ambiance of the old region. You are going to like how appealing this area is because it simply screams elegance.
Naples is a highly recommended spot that is going to be easy on the eyes.
Sanibel
Sanibel is all about the water activities.
We have seen people spend time on the beach and just soak in the sun every day for weeks here. It is just a quaint, easy-going beach town that is going to give you everything you would ever want from a trip to Florida.
We do recommend stopping over and enjoying what this area has to offer.
Final Thoughts
In our eyes, these are the best old towns in Florida.
Whether it's the beaches, boutiques, or art galleries, the old towns in Florida are the real deal. You are going to want to immerse yourself in this experience and learn more about the history of Florida here.
The experience is going to be unforgettable and well worth adding to your itinerary.
Amanda Harper is a travel enthusiast with 10+ years of traveling experience across the planet. Her passion for writing and travel makes her a walking bibliography on modern-day tourism.