Living in South America is a joyous experience as long as you know what you're getting into.
For some people, it might take a bit of time to get used to.
This includes the language, cultural differences, and the overall experience of being in a setting such as this one.
As a result, you will want to know more about one of the most exciting places in South America named Brazil. It's a riveting place that is often heralded for being vibrant, fun-loving, and ideal for those who want to enjoy the tropical weather.
Here are the pros and cons of living in Brazil according to us.
Pros Of Living In Brazil
Vibrant Culture
It starts with the Brazilian culture.
The people here are not too uptight and you are going to enjoy being able to go out and just have a good time. Those who are looking for fun are going to find it almost anywhere in the major cities.
This includes those who want to head to the beach or those who are looking to find indoor activities in Brazil.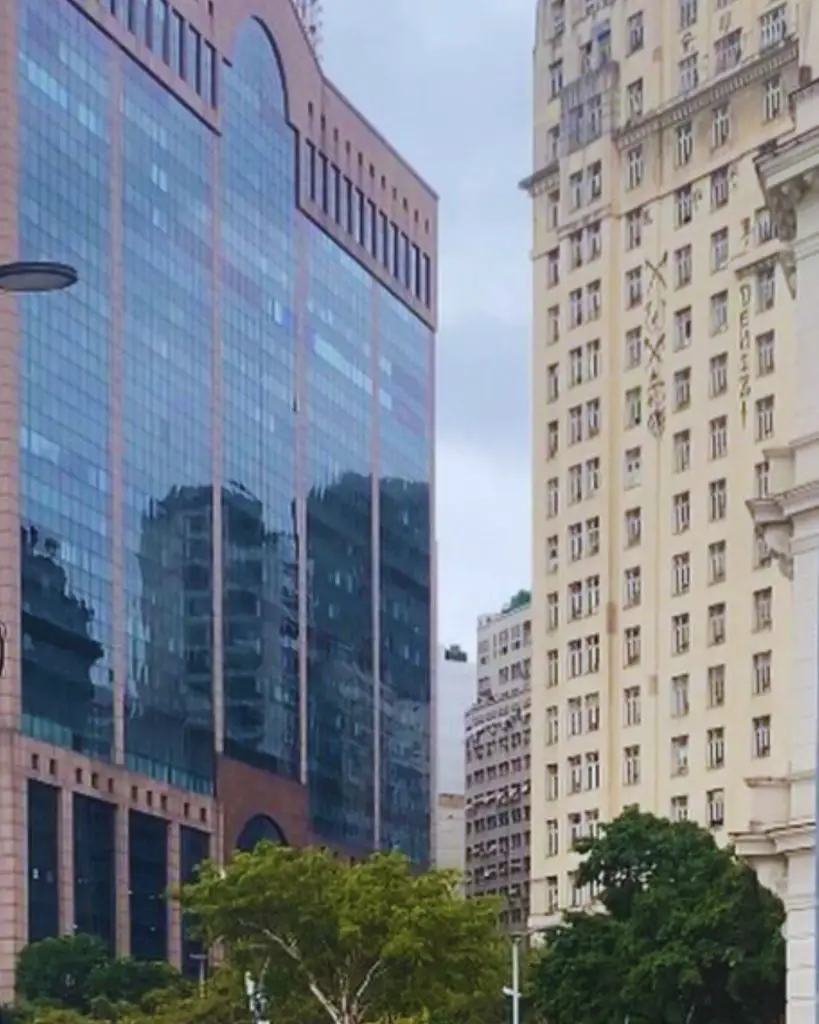 Great Public Transportation
Public transportation is exceptional in major cities.
You will often notice how everything is interlinked. This is important because you will want to make sure it's easy to get to where you want to go and not have to think about it too much.
When that is the standard you are setting, you are going to admire public transportation and how it all comes together.
Good Sporting Culture
Football is a thriving passion in Brazil.
You will often see kids playing with a football wherever they are and it is one of the most cherished sports in the country. However, kids are also more than happy to play other sports including basketball and water sports.
It simply comes down to where you are in Brazil.
Kids like the idea of being able to have a good time and that sporting culture is seen all over the place in Brazil.
Affordable
Most people are going to care about the cost of living in Brazil.
Living in Brazil as an expat means you are going to have a budget in mind. You will want to spend a certain amount of money and that won't be an issue when you are in this part of the world.
Most things are affordable and you are going to find it easy to live in a good house as long as you are willing to spend enough to get one.
This can also make it easier to get to a safer part of town when you are in Brazil.
Good Weather
Expats in Brazil will often mention the tropical weather and that's one of the charming details associated with being in South America.
You are looking at a warm, but unique weather setup that is going to allow you to have a good time when you are in the nation.
When it does get warm, a lot of people will head to the beaches.
This is the charm of being in Brazil because there are world-class beaches for you to go to. Otherwise, you will also adore just enjoying the warm weather and all that it has to offer.
Affordable Healthcare
Healthcare will play a role in your decision when to move to Brazil as an expat.
You will want to stay in a country that does have a good healthcare setup. If that is what you want, you are going to appreciate how affordable healthcare is.
It's not going to bother you and it's going to keep things as simple as you want them to be.
Lots Of Things To Do
This is one of the benefits of living in Brazil.
You are going to have lots of things to do and that is ideal for those who are passionate about getting things done when they are living in Brazil.
Whether you are someone who wants to be outdoors or you like meeting with the locals at bars, there is something for everyone.
It's a fun-loving nation and one that is going to give you ample things to do. This includes exploring Brazil as soon as you move here.
Fun Festivals
We find the festivals to be a lot of fun in Brazil.
These festivals happen throughout the year and you are going to have a wonderful time at them. It's common for thousands of people to attend these festivals and you can get involved with them as soon as you settle in.
It allows you to experience the Brazilian culture in full flow.
Great Cuisine
The food is exceptional in Brazil.
You are going to find various things to eat and it's going to be endless as soon as you are living here. This is due to the passion for good food whether it is at home or the restaurants nearby.
You are going to be spoiled for choice and that's what makes it a lot of fun for those who are particular about what they eat.
The restaurants in Brazil are some of the best and you are going to have loads of them to go to when you are here.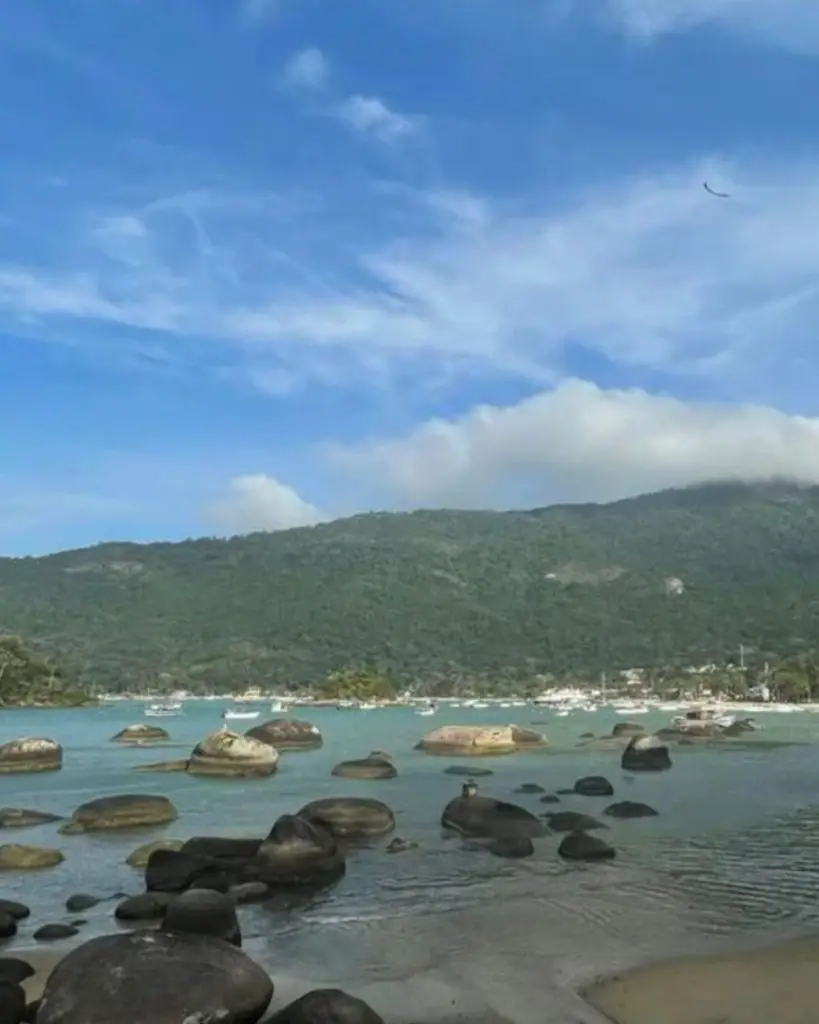 Cons Of Living In Brazil
Lots Of People
Not everything is good in Brazil.
One thing we have noticed over time has to do with the number of people. This becomes a concern for those who are moving to the major cities because people flock to these places.
You are also going to have tourists that visit the major cities during the year.
This leads to a situation where the traffic is tough to navigate and you are also going to have a lot of people within tight spaces making it harder to enjoy time on your own.
Too Much Crime
The crime rate is high in this part of the world.
This is a common concern in various South American nations, which creates a scenario where you are going to have to be prepped for it.
We recommend avoiding taking out your valuables when you are walking around. This creates a target on your back and it makes it quite likely for someone to attempt to take those valuables off of you on the street.
Hard To Find A Job
We always state it's best to move to a new country with a job in hand.
This could be a remote job if that is possible in your line of work. Whatever the solution is, a job in hand is going to go a long way in your transition to Brazil.
Otherwise, the unemployment rate is high in Brazil, which makes it difficult for you to get a job when you land here.
Hard To Raise A Family
Raising a family is not easy here.
The reason has to do with low education standards, which makes it difficult to find good schools. You will have to pick and choose the neighborhoods you stay in as the unsafe ones are not ideal for your family to be in for long periods.
This is why the decision you end up making has to be handled with a lot of care.
Language Barrier
This is a real concern for those who only speak English.
Language is a concern and it's something you will want to work on if you are moving to Brazil as an expat. Expats moving to Brazil will often notice the locals don't speak English.
They will be speaking Portuguese, which is the language you are going to have to learn.
In the beginning, we would recommend picking up the key phrases and using these when you are out.
Unclean
This is the reality of Brazil and it's something you are going to notice instantly.
Cleanliness is not a big thing in Brazil and that does bother people when they are walking around. Some neighborhoods are better than others but you are also going to have to pay more to live there.
It's best to take a tour of these neighborhoods before moving to get a look at how well-kept and safe they are.
Lower Quality Of Life
The quality of life is not good here in some parts.
This is going to be the counterpoint to the affordable cost of living. You are going to find things to be cheaper, but that also means the quality of life is going to be harsher in other parts.
This is due to the economy not being as strong as in other parts of the world.
Lack Of Space
This is a problem for those who are used to open spaces and quiet.
It is rarely going to be spacious in Brazil, especially in the major cities. You will have to head out to the smaller towns on the outskirts of these cities to get some peace.
The lack of space is due to the population and that's something you are going to find hard to avoid with time.
Final Thoughts
This is what you need to consider when it comes to the pros and cons of living in Brazil.
Brazil is a vibrant place and one of those breathtaking countries that will offer tremendous beaches, greenery, and weather.
We recommend living here for those who are willing to do their research and then complete the move.
Also, feel free to go through our guides for staying in Argentina and moving to Colombia.
Amanda Harper is a travel enthusiast with 10+ years of traveling experience across the planet. Her passion for writing and travel makes her a walking bibliography on modern-day tourism.