When staying in France, a lot of people are going to be residing in Paris.
This is one of the most iconic French cities on the planet and it also is home to some of the best coffee shops.
We took the time to visit Le Marais, which is one of the more intriguing neighborhoods in Paris. For those who are going to be in the city and around Le Marais, you are going to be hunting for the best coffee in Paris.
This is where Le Marais is going to shine with its selection of cafes.
You are going to be thoroughly impressed by the coffee shops in Paris and what they're all about.
Here are the top cafes in Le Marais and what they have to offer.
Best Cafes In Le Marais
Cafe Charlot
Cafe Charlot is an exemplary location that's heralded for its premium coffee.
We adore the vibe of this location and how popular it's become among foodies. It's common for people to stop over at Cafe Charlot for a specialty coffee while being able to soak in the gorgeous setting. It's an enthralling experience to be here and it's a highly-rated coffee shop in Paris for a good reason.
You are going to be impressed by the ambiance here and all that it has to offer right away.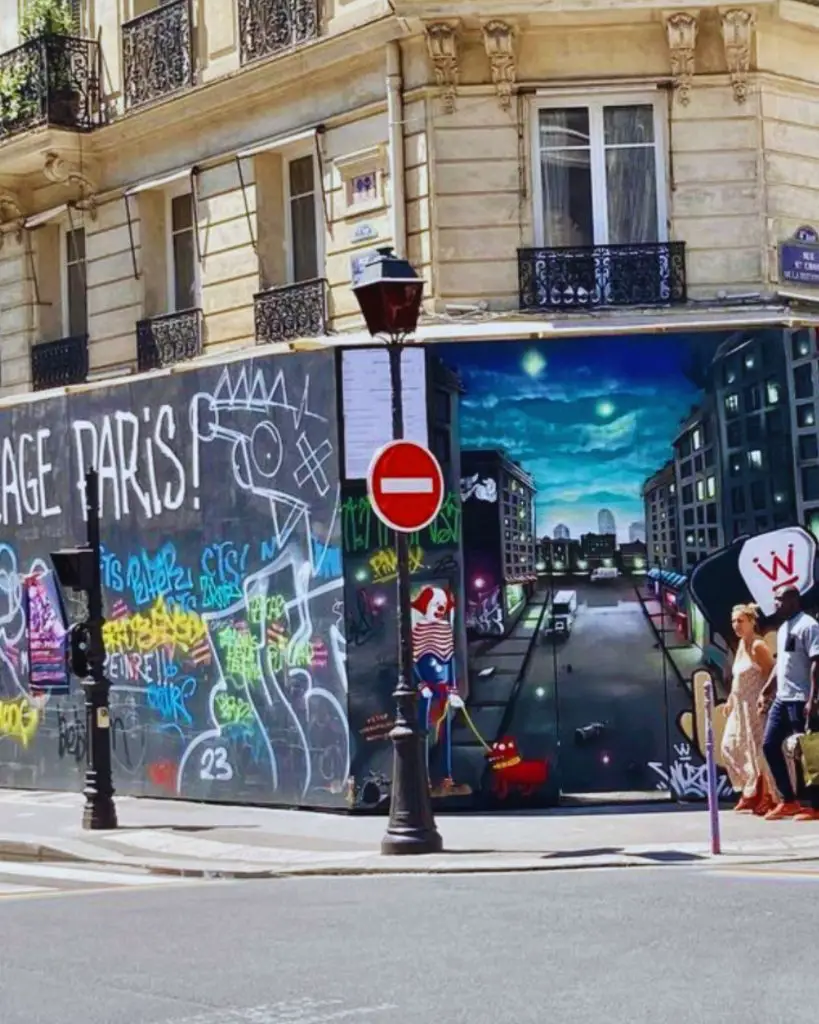 TYPICA
TYPICA is a simplistic, easy-going coffee shop in Le Marais and that's what we adore about it.
A lot of cafes will have an elegant, sophisticated design but this keeps things to the point. You will walk into this coffee shop knowing it's focused on takeout.
You can easily order your coffee, get it within seconds, and be on your way.
The specialty coffees at this location are exceptional.
Partisan
Partisan is often listed as one of the top coffee shops in Le Marais.
We enjoyed our time here because Partisan has ample space for you to sit. Whether you are a student or someone who is coming on a date, you are going to adore what this coffee shop has to offer.
It's a spacious option where you are going to get to choose from a delightful menu and the coffee is going to be robust.
Cafe de la Poste
Most people look at a coffee shop as a place to relax, drink a good cup of coffee, and socialize.
If that is something you wish to do then you are going to like coming to Cafe de la Poste in Le Marais. It's the real deal as a premier coffee shop in the neighborhood with a sophisticated interior design.
You will love sitting here for hours and it's heralded as a premier coffee shop for a reason.
Boot Cafe
Boot Cafe is a top-tier coffee shop in Le Marais.
We appreciated the customer service at this location and the baked goods were top of the line here. This is essential when it comes to drinking coffee.
We thought everything about Boot Cafe was done the right way and it stood out to us instantly.
Fragments
A lot of people cherish what Fragments is all about in Le Marais.
When it comes to the best Le Marais coffee shops, you have to put Fragments on the list. It's a sleek, easy-going place that is appreciated by the locals.
You will often hear the locals mention this as a go-to spot because it's easy on the eyes. You can take lovely photos here.
I/O Cafe
When listing the best Le Marais cafes, we do have to take the time to point out I/O Cafe.
We loved this spot because it was straightforward.
You put in your order as soon as you walk in and you are going to get it within seconds. It's quick, easy, and affordable.
For coffee lovers in Paris, it's best to have this on your list.
Ob-La-Di
When it comes to cleanliness, efficiency, and customer service, you are not going to be disappointed by the wide array of positives associated with Ob-La-Di.
This is a charming coffee shop in Le Marais and is full of baked goods that are going to make your mouth water.
Plus, the coffee is lovely!
Camille
Camille is one of those locations where you are going to get a more well-rounded experience.
They are a restaurant in Le Marais, which means you are going to get the chance to not only get quality coffee options but also local French dishes.
Take the time to sit here and enjoy a good few hours in a relaxed setting.
Republique Of Coffee
Republique of Coffee is one of the premier destinations in Le Marais because it's spacious, beautiful, and the staff is courteous.
We liked our time here as the coffee hit the spot and it simply looked gorgeous.
This allowed us to find a table for our requirements and then make the most of our time in the area.
Fringe
Fringe is a cafe that's going to allow you to appreciate a more colorful side of Paris.
Paris is all about style and sophistication, which you are going to like about Fringe. This is a hearty coffee shop with good customer service and it's going to be in line with what you want as a coffee lover.
Final Thoughts
These are the best cafes in Le Marais for everyone to enjoy.
Take the time to visit some of these Le Marais cafes until you find the one that works for you.
Feel free to also learn about native animals in France, France's pharmacies, and how Amazon works in France.
Amanda Harper is a travel enthusiast with 10+ years of traveling experience across the planet. Her passion for writing and travel makes her a walking bibliography on modern-day tourism.