Whether you are exploring libraries in Los Angeles, checking our Los Angeles flea markets, or hoping to dance in LA, you still need to make time out to enjoy the best viewpoints in the city.
We have been in Los Angeles for a while and know what it takes to have a great time.
There is so much to do and the weather is blissful. This creates a great opportunity for you to head out to some of the best viewpoints in Los Angeles to enjoy its charm.
Seeing the city from these viewpoints is what makes it such a beautiful place to see and explore.
Here are the top views in Los Angeles for those who are hoping to see the city differently.
Best Views In Los Angeles
Griffith Park
If you are heading out to see the Griffith Observatory, it's essential to also go to the top and check out the viewpoint that overlooks the city.
One of the benefits of visiting the Griffith Observatory is the viewpoint.
We were mesmerized as we climbed to the top because you get to see the entire downtown from this vantage point. This includes the Hollywood Sign off the side.
Just being able to soak in the view at Griffith Park is worth the time out there.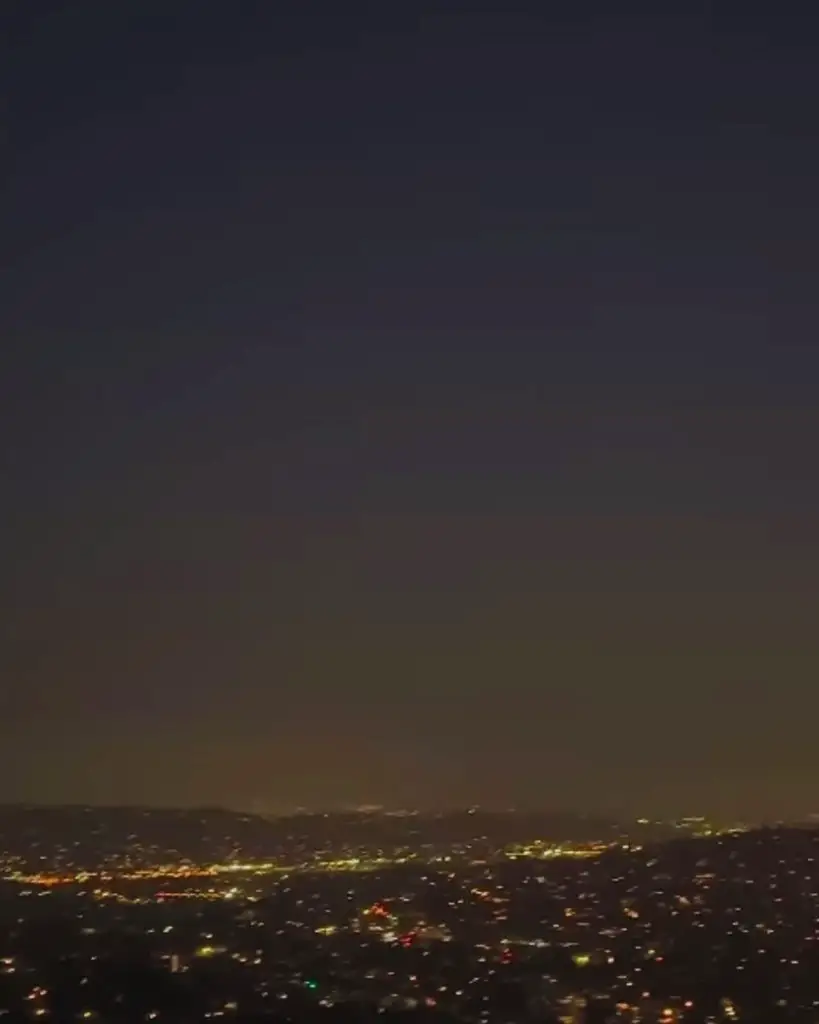 Yamashiro
When it comes to the hidden gems in Los Angeles, we often talk to locals about this particular spot because it's world-class.
Even if you are not living in LA, Yamashiro has to be a spot you check out. The palace has been around for decades and is appreciated for its architectural intricacies. However, there is also the charm of its location as you are going to gain access to a viewpoint that's breathtaking.
Plus, the food is great here and you are going to be mesmerized by the view of the city below.
Baldwin Hills
The Baldwin Hills Scenic Overlook is one of the most appreciated vantage points in LA right now.
You are going to go up the Culver City Stairs and then hike to the spot where this viewpoint is going to open up. It's quite an experience and something you are going to remember for a long time to come. We highly recommend heading out to Baldwin Hills in LA.
It is a few minutes out from LA and an ideal spot to take in the gorgeous landscape.
From here, you should be able to see things such as the San Gabriel Mountains and the Hollywood Hills.
Vista Hermosa Natural Park
Vista Hermosa Natural Park is one of the most eye-catching parts of Los Angeles.
It's not just the view, but the overall beauty of this majestic place that's going to draw you in. It's common for people to walk along the hiking trails here and just have a great time in this natural setting.
As for the view, you are going to hike to the top and then get to see a gorgeous view of the city.
Being able to see downtown Los Angeles from the top and also exploring the gardens in this gorgeous park will take your breath away. It's a must-see attraction.
Universal City Overlook
One of the best experiences you are going to have is coming down to the Universal City Overlook when there is a major celebration going on.
This is when the celebrations are going to be fully visible from the vantage point including the night lights and of course the fireworks. We find this to be a beautiful overlook that is designed for you to get to see a wide array of things including the Verdugo Hills.
Los Angeles City Hall
A lot of people are going to head out to Los Angeles City Hall when it comes to beautiful viewpoints in LA.
Why is this the case?
Los Angeles City Hall has a tower that is going to let you go up a considerable amount. This is a great option for those who might not want to go hiking, but still like the idea of being high up in the sky. There is an observation deck that is accessible at the City Hall and that is where you are going to want to be.
The view from here is going to be gorgeous.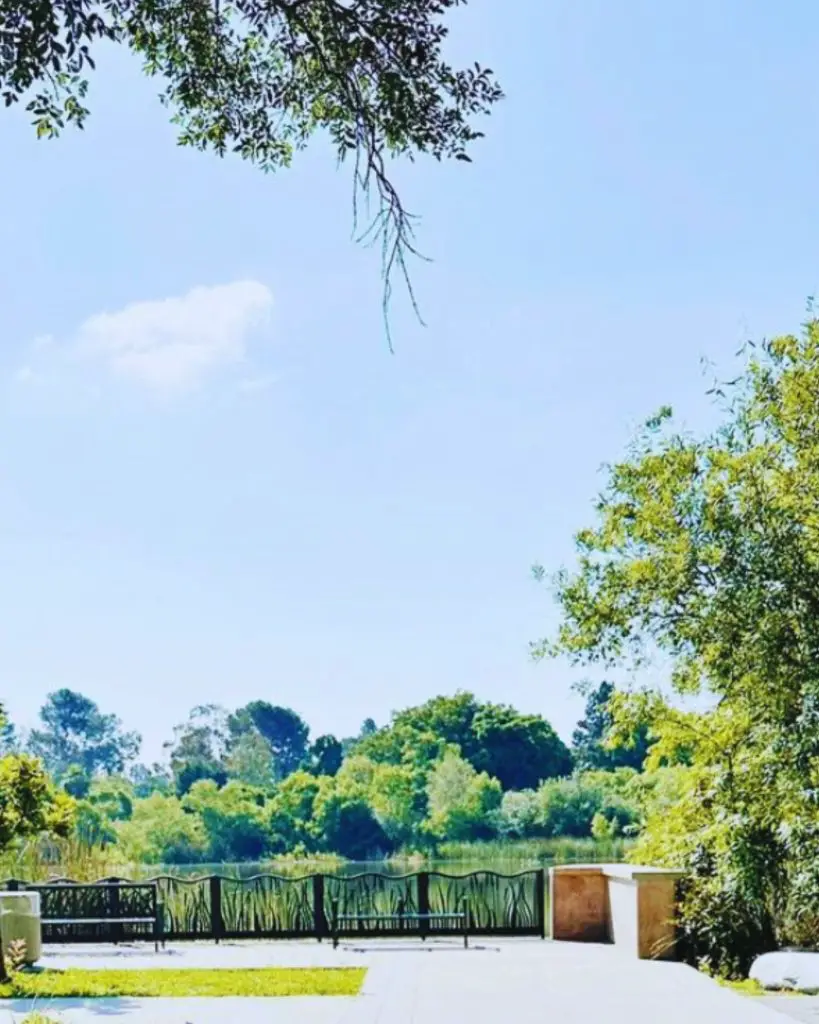 Runyon Canyon Park
Runyon Canyon Park is an admirable hiking attraction for those who are looking to do something outdoorsy while in LA.
We find this to be a must-see for all hikers.
It is not just about the loop trail, but also the view of downtown Los Angeles. You are going to be mesmerized by these views and it is common for people to take in the greenery along the way.
On a bright day, this is a beautiful place to be.
Hollywood Reservoir
This is another classic hiking option for those who are looking to be outdoors with the wildlife. You are going to get to see blossoming greenery, charming views, and an overall experience that is second to none.
We highly recommend going on the loop trail as it is going to take you to a hilly spot that is going to give a breathtaking view of the Hollywood Sign in LA.
This is one spot a lot of people go to when finding the best view of Los Angeles.
Mulholland Scenic Overlook
Los Angeles is a large city, which means you are going to find hidden gems that are going to be further out and will still be worth a visit.
One of those spots is going to be the cherished Mulholland Scenic Overlook.
We adore this spot because it's going to let you go out of the main city and just enjoy a view that is appreciated by everyone. You are going to get to see various spots from here and it is a joy to get to see the area differently.
Jerome C. Daniel Overlook
In our eyes, this is one of the top viewpoints in LA.
While looking for good viewpoints in Los Angeles, it's essential to have the Jerome C. Daniel Overlook on your list right away. It's going to be one of the ultimate ways of getting to see the Catalina Island and also the Hollywood Sign.
For a lot of people, this is one spot that is perfect during the earlier part of the day. You are going to get to see things in a way that is not possible anywhere else.
Angel's Point
Angel's Point is another classic when it comes to finding good views of Los Angeles.
This particular viewpoint is situated in Elysian Park and is appreciated for being an authentic representation of what it means to enjoy the beauty of Los Angeles.
You are going to enjoy the quaint space and it's easy to end up seeing various elements of Los Angeles including the gorgeous Hollywood area.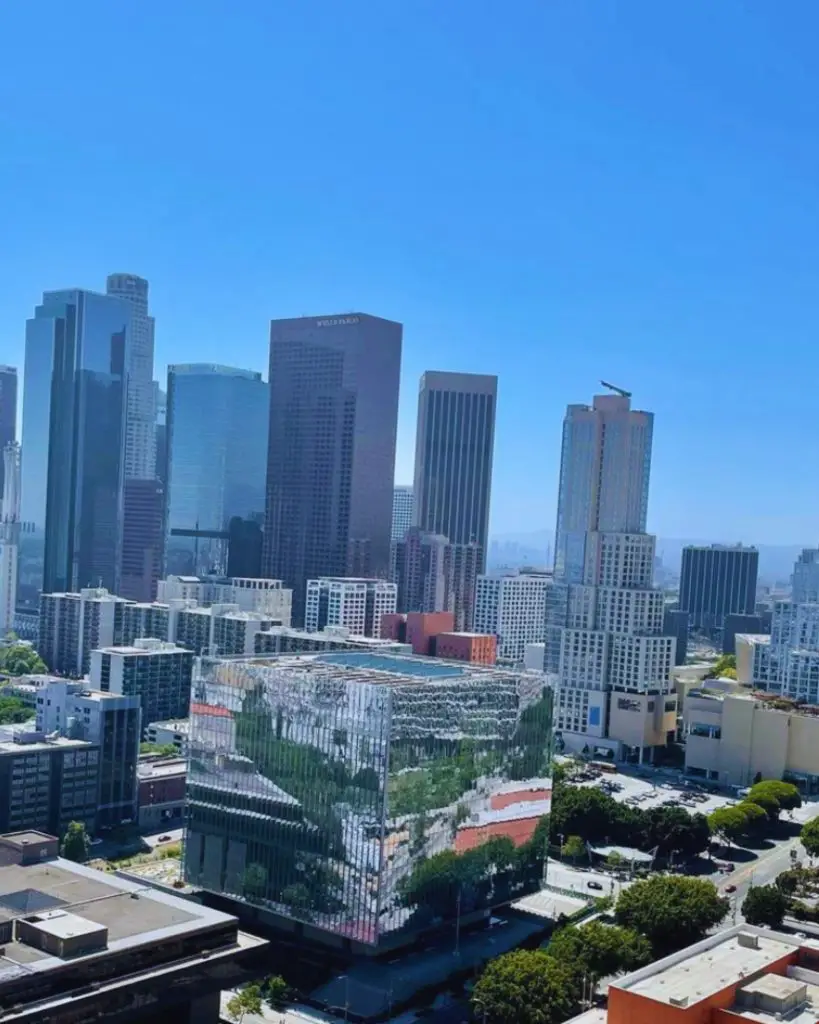 The Getty
While The Getty is known for being a good air-conditioned spot in Los Angeles, it's not just there for a hot summer's day.
Instead, we adore this spot because it offers a fascinating viewpoint of the city.
You can head out to the Getty View Park and take in the downtown view. It's quite brilliant to look at and it's common for people to also spend time at The Getty looking at the various art pieces making it a comprehensive day trip.
Final Thoughts
These are the best viewpoints in Los Angeles for those who are looking to see the major city differently.
You are going to be in awe of what you end up seeing.
We also recommend looking into the top rollerblading spots in Los Angeles and the best farmers' markets in LA.
Amanda Harper is a travel enthusiast with 10+ years of traveling experience across the planet. Her passion for writing and travel makes her a walking bibliography on modern-day tourism.