When you are staying in LA, you will want to have a list of attractions to go and see.
We believe the Griffith Observatory is one of the premier tourist attractions in the country let alone the city. It is noted for its remarkable beauty and overall charm that's great for people of all ages including locals.
If you are visiting Los Angeles, you will have this on your bucket list. It is a must.
Before you do this though, Is the Griffith Observatory worth visiting?
Yes, the Griffith Observatory is worth visiting. It offers some of the world's finest exhibits, a gorgeous view of the Hollywood sign, entertaining live shows, and access to clean facilities that are in line with modern standards.
Our experience was wonderful while spending time in Los Angeles.
We felt it was hospitable, unique, and something memorable. What more can you ask for when in a new city?
Here are our reasons for visiting the Griffith Observatory and loving it.
Benefits Of Visiting Griffith Observatory
Remarkable Exhibits
It starts with the remarkable exhibits.
The team behind these exhibits has done an exceptional job of crafting a premier standard for all of its exhibits. This includes paying attention to detail in etching a comprehensive setup that is going to blow a tourist away instantly.
You are going to be in awe of how these exhibits are set up.
They have done a beautiful job with these exhibits at the Griffith Observatory and it's the first thing that will stand out when you are walking around.
Just these exhibits are reason enough to want to visit the Griffith Observatory and make the most of your time there.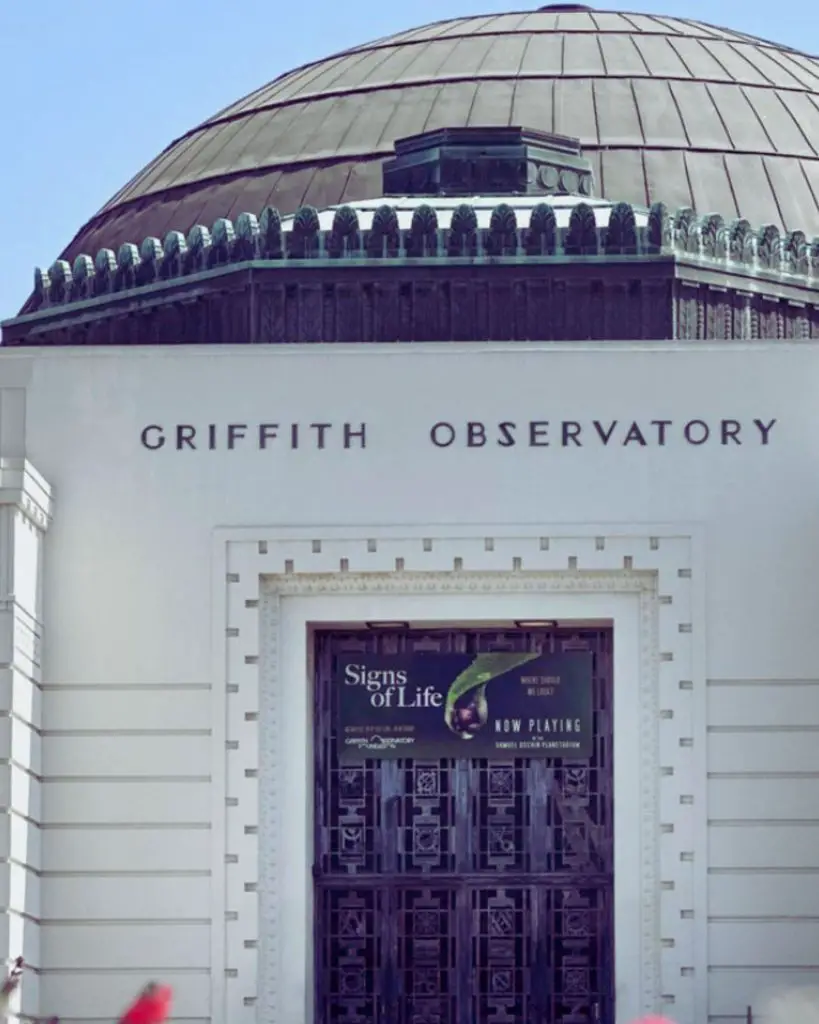 Gorgeous Sights
There is one thing you are going to want to do when you drive over to the Griffith Observatory.
We found the view of the Hollywood sign to be something out of a movie. It is just an experience that has to be had for those who want to enjoy the charming nature of this location and all that it has to offer.
Most people will want to go to the Hollywood sign in person and indeed that is also a good choice. However, you will want to take a look at the Hollywood sign from afar and this is one of the best views in the business.
It is not just what you are going to see from the location but also what's happening around it. They have done a remarkable job in crafting a setting that's immersive.
Entertaining Live Shows
We found the live shows at the Griffith Observatory to be a lot of fun too.
Most people will assume they are just going for the exhibits and/or the sights but there is even more to do at the location.
This is going to include the entertaining live shows that are on offer. You will be blown away by how charming these locations are and that is what matters the most when you are a tourist.
Friendly Staff
Now, this is a detail most people are not going to mull over as a tourist.
You are going to want to experience a location based on it being a tourist attraction. There's no doubt the Griffith Observatory has a lot of perks as an attraction but the real charm is going to be with the staff members.
They are a lot of fun and knowledgeable.
This taps into the experience and allows you to get more out of your time at the Griffith Observatory. You will know they are there to help.
Clean Location
We felt it was one of the cleaner attractions in Los Angeles.
Now, this is another detail that you might not consider too much but it does matter over time. Why should you be spending time at a location that is unclean?
Since a lot of tourists come through to this location, they are particular about keeping the grounds clean and making sure it is as sanitary as you want it to be.
We appreciated this while walking around and felt they had done a good job of keeping the area clean. This made it even better when we were walking around.
Final Thoughts
Is Griffith Observatory worth visiting?
Yes, the Griffith Observatory is worth visiting. It offers a remarkable view of the Hollywood sign, a gorgeous planetarium, beautiful exhibits, and live shows that will take your breath away. This is a must-see when in LA.
For us, this is one of the best things to do in Los Angeles and it has to be near the top of the list for visitors.
You will be missing out if you are not putting this on the list and spending a few hours at the Griffith Observatory when you are in the city. It will be easy to access and you are going to have a wonderful time.
Amanda Harper is a travel enthusiast with 10+ years of traveling experience across the planet. Her passion for writing and travel makes her a walking bibliography on modern-day tourism.