When you are visiting Los Angeles, you are going to want to stay close to the main tourist attractions while getting to enjoy the local environment.
We have been through Los Angeles and understand the various elements associated with traveling through this gorgeous city.
One question that's common for those traveling to Los Angeles would be about the safe areas in Los Angeles for tourists.
The safest areas in Los Angeles for tourists include Beverly Hills, Westwood, and/or Hollywood. We recommend creating a list of attractions you wish to see and then calculating which of these areas is the closest to those attractions.
For the most part, the tourist attraction hotspots are safe as mostly tourists are seen walking around. However, we understand you want to be safe and not end up in the wrong neighborhood.
As a result, here are the safest spots in Los Angeles for a tourist. We recommend looking at these spots when you are trying to find a place to stay during your trip.

Top Safe Areas In Los Angeles For Tourists
Beverly Hills
Beverly Hills is one of the most prominent cities in Los Angeles.
It's a 30-minute drive from the main part of Los Angeles, which means it's not difficult to get on to the attractions you wish to see as long as you plan properly.
We realize it's not ideal to have to drive such a distance in LA traffic. However, you are going to have peace of mind in Beverly Hills because it is regarded as one of the safer parts of the LA area.
If you are someone that isn't too concerned about spending time in a car driving to the main attractions then it's best to stay in Beverly Hills. However, if you are going to be spending time in LA without a car then this is not always ideal.
It is going to cost you extra to get to the main attractions without a car in Los Angeles.
If you are thinking about doing this then we believe it's best to calculate how much an Uber is going to cost in LA beforehand. This is going to make it a lot easier for you to get a read on the expenses that will come with traveling around LA.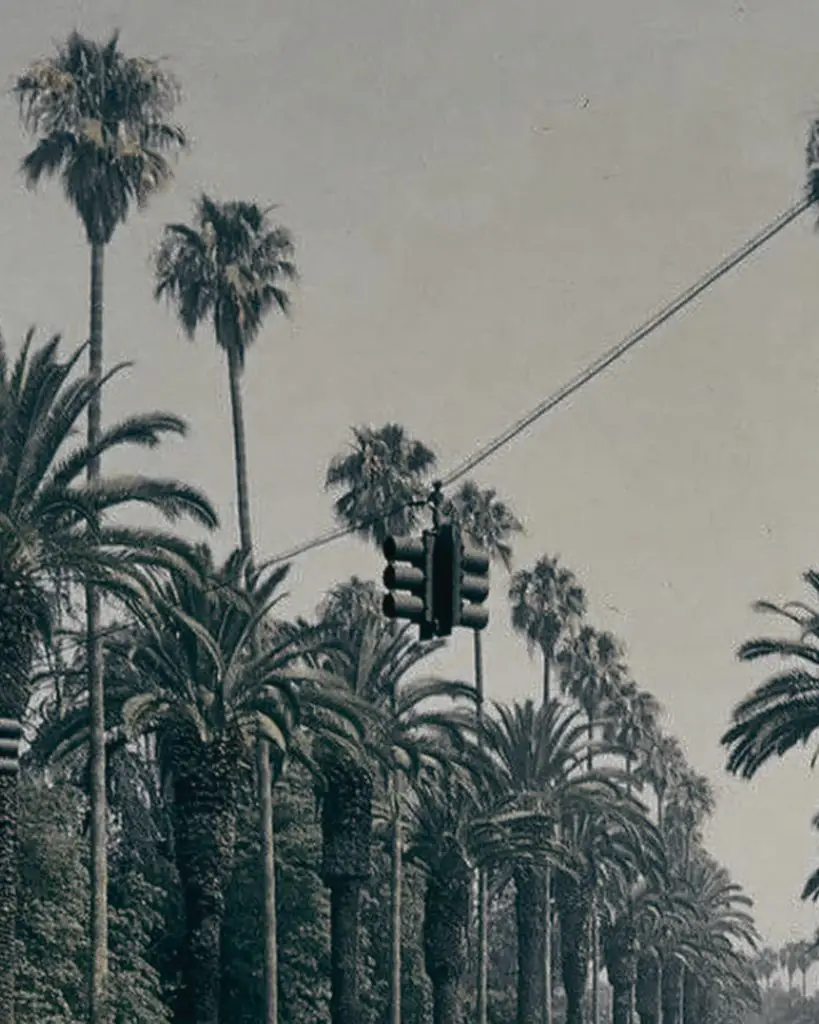 Westwood
This is further out compared to Beverly Hills but it is also one of the safer parts of the region.
This is a gorgeous neighborhood that is tucked away from crime-ridden areas. This means it is ideal for those who want to spend time with the family in a safer part of town while still being able to drive out to the main attractions of LA.
Please note that this is going to be an approximately 50-minute drive to the downtown core if that is where you wish to go.
This might not be good for those who are not going to be spending a lot of time in Los Angeles as you will be wasting hours to and from the core attractions. However, if you are going to be spending a few weeks in LA then it is never a bad idea to go to Westwood.
This will come down to your preference.
Some tourists in LA don't mind being this far away from the main hub as long as it is safe. We realize this is often important when you are with the family and indeed this is a good spot to be in.
Hollywood Area (Hollywood Blvd/HighlandAvenue)
This is going to be slightly closer than the other two and is still safe enough that you are going to enjoy spending your time there without thinking too much about overall safety.
It's important to note that LA is not a dangerous place to be in.
You are going to have some areas that are rough but it is nothing you are going to feel is out of control. Instead, it is just about being smart about where you are going and you will be fine.
If you wish to be closer to LA's downtown core then this is a good fit for you.
It is still far away where you are going to be safe and you should have a shorter drive to the main attractions.
You will want to be patient when it comes to this and make sure you have an itinerary in hand.
As long as you are north of this area, you should be good to go. Look for a spot that is going to be affordable and you will find it to be safe too. This is a win for most people that want to find a good fit.
Final Thoughts
These are the top safe areas in LA for tourists.
The safest areas in LA for tourists would have to be Westwood, Beverly Hills, and Hollywood. It's recommended to choose from one of these areas when finding accommodations and focus on knowing which attractions are closest to reduce the driving time.
We realize it is not ideal to drive too much in LA.
These areas are further out from the downtown core but they will be safe.
Amanda Harper is a travel enthusiast with 10+ years of traveling experience across the planet. Her passion for writing and travel makes her a walking bibliography on modern-day tourism.