Whether you are going to northern Italy or the south side, it's important to have a good Internet connection in Italy.
We went to Italy in the summer and knew it was essential to find a good service provider as soon as possible.
We wanted to be able to use the Internet in Italy on the bus or anywhere that we were going. This meant finding a reliable service provider that offered good speeds.
While it might seem difficult at first, it's not that hard to find good Internet providers in Italy that will suit your needs as a traveler.
Here is a simple breakdown of what you are going to need when dealing with Italy's Internet setup.
Tips For Getting Internet In Italy
Buy A SIM Card
This is one of the more common options a person is going to consider and there's nothing wrong with it.
The idea here is to get a local SIM card.
The local SIM card is going to work well as long as your device is unlocked. You can then use the SIM card as a way to sign up for the Internet and then connect to one of the local Internet service providers.
Of course, this will depend on where you are in Italy and you will want to be careful about who you are taking the device to in Italy.
TIM is one service provider that's quite popular among tourists that are in Italy.
It's the first name that was presented to us.
TIM is a service provider that is designed to offer on-the-go Internet for those who are traveling. For this to work, you are going to need to get a local SIM card and then you will gain access to a good Internet connection in line with your needs.
This includes being able to get a decent package for around €20 or so. This is going to include 100+ minutes of talk time and 15+ GB of data depending on the plan you go for.
To do this, you are going to have to go to a local TIM location.
Another option that is in line with TIM would be Illiad.
This is a good choice for those who want to save quite a bit of money as they are looking to bite into TIM's hold on the market. This means you can end up comparing Internet packages and find the one that works for you financially.
However, it is harder to use outside the major cities based on our experience in Italy. This is a hurdle for those who are going to be further out of places such as Rome or Milan. To get this deal, you are going to have to go to their locations in Italy.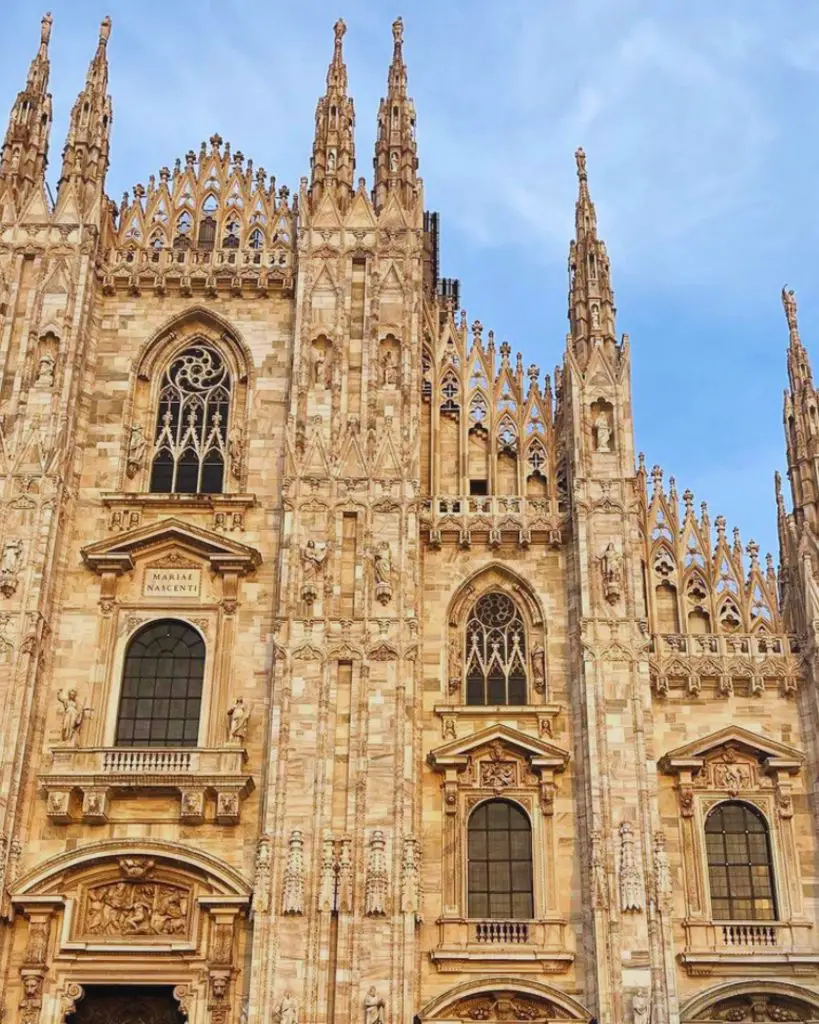 Get A MIFI Device
This is another good choice for those who are looking to use the Internet in Italy.
The idea here is to get a MIFI device.
What is this?
The MIFI device is designed to work with multiple devices and offers consistent speeds of around 150 Mbps, which is enough for those who have multiple users.
The device itself is going to be expensive but it is well worth it. The reason it works has to do with it being easy to connect to and working well in Italy even when you have multiple devices connected to it.
Please note that you are going to need a SIM card to use this device.
Buy The Skyroam Solis
This is one of the best options for those who are going to be using the Internet in Italy.
Skyroam Solis is a mobile WIFI device that is specifically designed to work for you on the go. This will keep things simple as you can turn on the device and know it's going to offer access to the Internet on the spot.
We found this to be a simple solution that worked for us as we were multiple travelers.
It tends to work well in various places, so it is a good investment as a whole.
As for the Internet connection, we were able to get 4G speeds, which was a decent result in Italy. Of course, when you are using the Skyroam Solis in Italy, you will need to pay upfront to get the device. However, those who travel a lot like us will end up making their money back compared to individual Internet solutions.
Final Thoughts
This is what you will need to consider before signing up for Italy Internet and getting the desired speed right away.
Using the Internet is all about finding a good deal.
While staying in Italy as an expat, we felt it was essential to look into these services and/or options that were available to us.
We also recommend going through our additional guides including visiting the trulli houses in Italy, how to buy property in Italy, and how to shop for groceries in Italy.
Amanda Harper is a travel enthusiast with 10+ years of traveling experience across the planet. Her passion for writing and travel makes her a walking bibliography on modern-day tourism.