Some will want to go to the best cafes in Florence and others are going to want to see the beauty of Italian summers, but along the way, you will want to check out some of the local architecture.
To do this, you can hop on an Italian bus and make sure to check out the Trulli houses in Italy.
A lot of people talk about buying houses in Italy and this is a unique way to get into that mindset to learn more about the local historical architecture that has been around for a long time.
We have explored the Trulli homes in Puglia and continue to believe it's a hidden gem for those who want to appreciate the heritage surrounding Italy.
This includes those staying in Italy.
Here is our take on the Trulli houses in Puglia.
What Is A Trullu House In Italy?
We will want to start with the basics.
It's best to focus on the term "Trulli" and what it stands for.
In general, Trulli represents multiple homes in Puglia. This is a type of home that's seen in this part of Italy and it stands out due to its intricate design. This includes the color of its walls and the stone that's used to make it.
You will see the use of limestone when it comes to its rooftops. This adds to its appeal and helps it stand out a lot as soon as you walk by.
This type of house in Italy is designed with the use of limestone and requires intricate masonry. This is the only way to make sure the stone holds up in different conditions and maintains its aesthetic over time.
As a result, this has become a historic part of Puglia.
People come from all over to take a look at the Trulli houses in Puglia. This is due to how charming they look along with their historic purpose.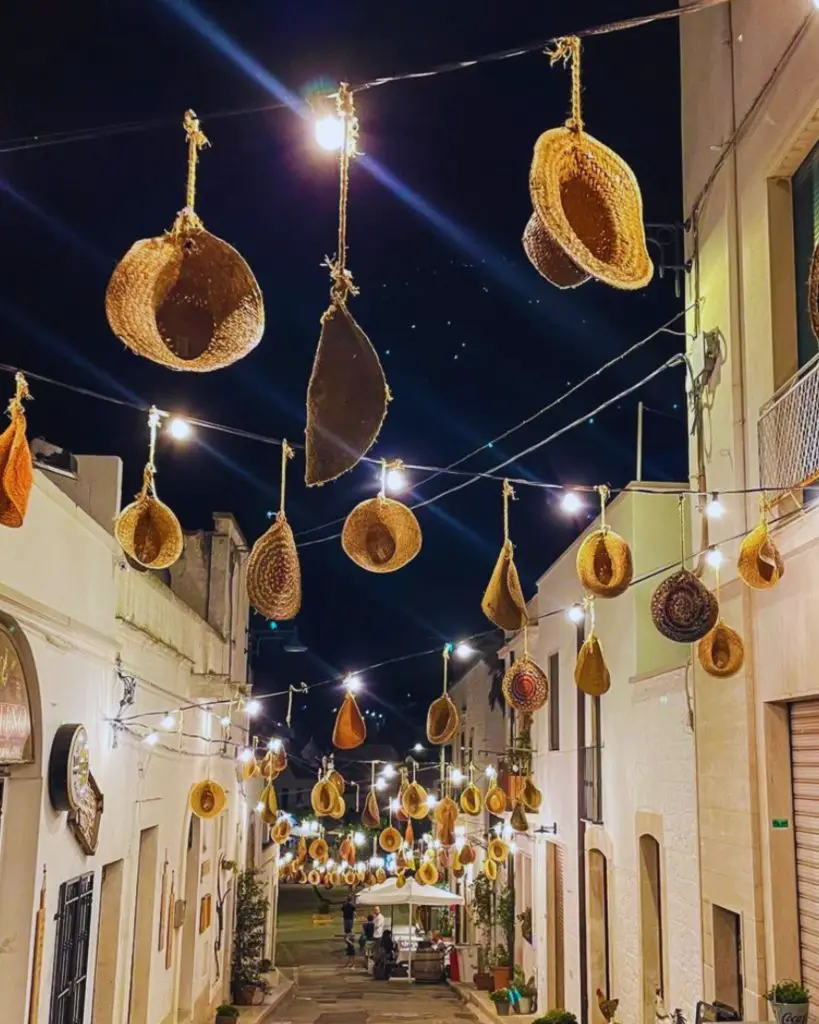 The Design Of A Trullo House
With the trulli houses in Italy, it's essential to also focus on the design.
The design is focused on creating a domed design. This is completed with the limestone. This came from Greece during the 8th Century and it continued to be a part of Puglia's architecture as it was developed.
Over time, there were adjustments made to the architecture.
This included the use of gray stone that allowed for the rooftops to stand out. They also would put marks on the homes.
It's important to note that this is a historical site now in Italy. People come to see these trulli in Italy for a reason. It starts with how old they are and how unique their design is.
You are going to be looking at a rural house that is uniquely designed and has been set up in a specific part of southern Italy. This allows it to shine for those who are in town.
When you take a look at the walls of a trullo home in Italy, you are going to notice how robust they are. These walls were made to withstand the conditions that were present in southern Italy. This also made it easier to regulate the temperature inside these homes.
A lot of time was spent to make sure the stones were set the right way and what's something you will notice as soon as you look at these trulli houses.
How To See A Trullo House In Italy
For the most part, you are going to have to go to southern Italy.
This is going to be a type of home that's found in Puglia. A lot of people will go to a place such as Alberobello to take a look at these homes as they are set up in bunches.
You can end up walking through the area and just appreciating the beauty of the architecture in greater detail. You will be mesmerized by its charm instantly.
We have seen thousands of people come through over the years to appreciate these houses. They are a UNESCO World Heritage Site in Italy for a reason.
It's important to note that you are not just restricted to this part of Italy.
You will want to head to other areas in the Itria Valley taking a look at similar housing. These designs were used throughout the 8th Century in Puglia and the entire Itria Valley. As a result, you are going to end up seeing beautiful trulli in Italy here.
It is best to drive around and just pay attention to these houses.
You will see quite a few of them and then their beauty is going to shine through.
We took the time to do this in Itria Valley and it was a lot of fun. The weather tends to be pleasant during the summer and that adds to the appeal of being here.
Plus, the wineries are great in Itria Valley, which also appeals to those who are going to be here.
Final Thoughts
This is what the Trulli houses in Italy are all about.
We do recommend taking the time to visit this part of Italy. Southern Italy is a charming, quaint part of the nation and one that you are going to want to consider.
Yes, you might want to go to Northern Italy for a bit of fun, but southern Italy has unique sights too.
Amanda Harper is a travel enthusiast with 10+ years of traveling experience across the planet. Her passion for writing and travel makes her a walking bibliography on modern-day tourism.