Sunland-Tujunga is a charming Los Angeles neighborhood spread across 1,024 square miles.
With its exceptional views, authentic forested area, and welcoming community, Sunland-Tujunga is a place that has all of the unique qualities associated with a California neighborhood. It is designated as a semi-rural neighborhood and is situated along the San Gabriel Mountains.
This leads to captivating views throughout the year for the residents.
Los Angeles has developed since the 70s and this is one of the regions with the most growth. Whether it's Canoga Park in Los Angeles or North Hollywood, there is a sense of charm one is going to feel in Sunland-Tujunga instantly.
This riveting neighborhood has various elements associated with La Crescenta and Baldwin Hills, yet retains its natural elegance at the same time.
Here is what Sunland-Tujunga brings to the table as a semi-rural neighborhood in LA.
Layout Of Sunland-Tujunga In Los Angeles
Sunland-Tujunga has some of the most breathtaking views of the mountains.
Since it is situated near the San Gabriel Mountains, there is an instant sense of presence in this neighborhood. This is due to the view of the mountains along with the gorgeous forested areas nearby. Everything screams natural beauty and that is where Sunland-Tujunga shines the most.
It is also home to the renowned Angeles National Gold Club, which helps elevate its presence among the locals.
Not only is Sunland-Tujunga a charming place, but it is also home to affordable eateries throughout the area. This makes it appealing for the locals including the families that live in the region.
Compared to other regions, Sunland-Tujunga is far more affordable, and that continues to make it an attractive place to live in LA. It is inviting, the community is great, and the education system is robust. This makes it ideal for those who want a nice blend of natural beauty, affordability, and family-friendly amenities in one place.
Demographics Of Sunland-Tujunga
For the most part, Sunland-Tujunga has a breakdown of 64% White Americans, 25% Latinos, 7% Asians, and the rest are other races.
This ensures there is a decent amount of diversity throughout Sunland-Tujunga.
It also tends to skew more toward older individuals as the neighborhood has a median age of 37. This means a lot of families live here.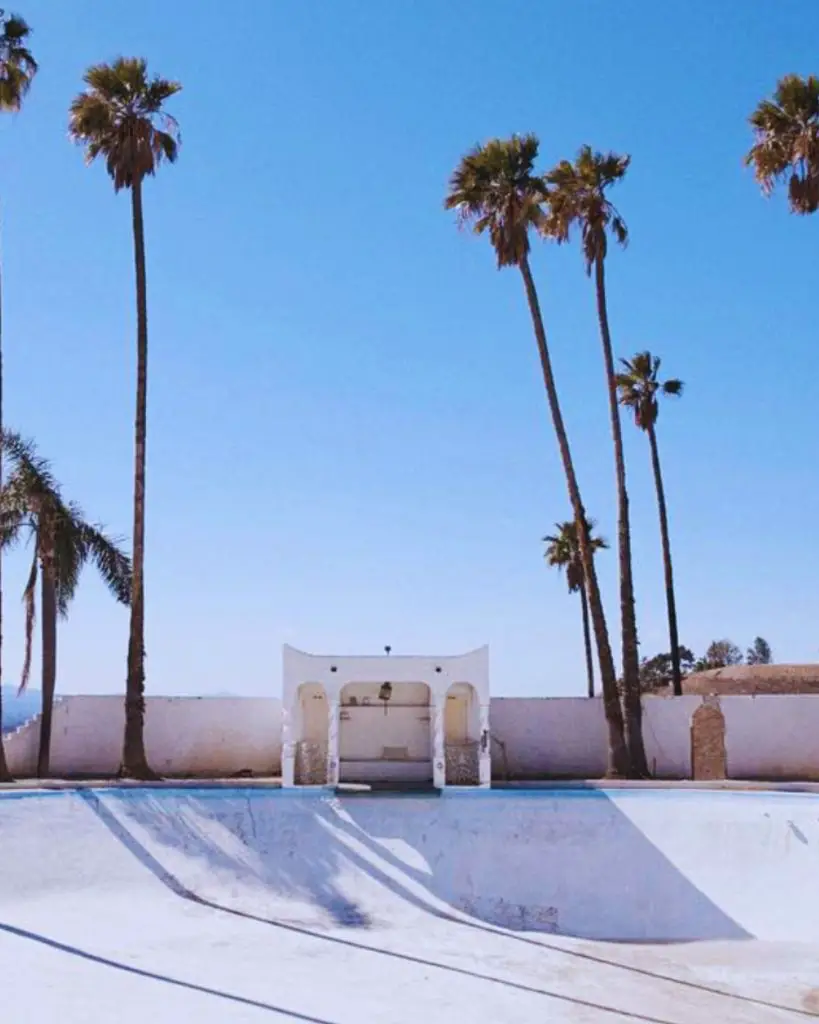 Culture Of Sunland-Tujunga
Sunland-Tujunga has a riveting culture because it is home to natural beauty and attractions, which are noted not only by the locals but also by tourists.
People will often come to this region when checking out the San Gabriel Mountains and the forested areas nearby.
This makes it a great place for those who want to be close to the river or want to check out the local wildlife. This includes getting to see some of the most beautiful butterflies that come out during the warmer months of the year.
It's also common for people to be athletic here, which includes completing outdoor activities such as hiking or even going for a walk along one of the many trails in the area. This is what draws people to the area each year.
While the region has struggled with certain issues in the past such as homelessness, this has dwindled with time. A lot of work has been done in Sunland-Tujunga to make sure this is not the case, which makes it a friendlier place to be.
Income In Sunland-Tujunga
Sunland-Tujunga has a median household income of around $68,000.
For the most part, it is above average for Los Angeles and the people living here tend to be older. This allows them to have a higher income while still getting to enjoy an affordable place to live such as this one.
Most people will compare it to a place such as Lake Hughes.
Final Thoughts
These are the main elements to consider when assessing the charm of Sunland Tujunga in Los Angeles.
Sunland-Tujunga is one of the more unique neighborhoods in LA. It has a wide array of natural elements that allow it to stand out and continue to be a great place for those who love to go outside to have fun.
While it has great restaurants and shops, it is also home to gorgeous forested spots that are full of fun-filled natural elements.
Amanda Harper is a travel enthusiast with 10+ years of traveling experience across the planet. Her passion for writing and travel makes her a walking bibliography on modern-day tourism.