Quality of life is essential when determining how livable a country is.
You are going to want to reside in a safe nation, offers loads of opportunities, and will not put you in a difficult situation when it's time to access the healthcare or education system.
Everything has to be running smoothly and that's where a few nations stand out compared to the others.
We have taken the time to look at the top countries with the best quality of life and what allows them to be on this list.
Countries With The Best Quality Of Life
Canada
When looking at the leading countries to live in, you are going to appreciate the beauty of Canada. Canada is one of the most cherished nations when it comes to livability because it's multicultural, offers a safe setting, and is ideal for people from all walks of life.
We have discussed the idea of moving to Montreal or living in a place such as Vancouver illustrating how Canadian cities are world-class.
The charm of a Canadian city is often highlighted by employment opportunities, world-class housing, and overall livability.
We find this to be a country that has it all and will impress you.
Denmark
Denmark is a riveting place and one that has been appreciated for decades.
It has an exceptional livability standard due to the free healthcare system, free education, and overall safety in the major cities. You are going to feel confident in living here and this is essential for those who want to make the most of their time in Denmark.
Denmark provides a place that is going to keep you happy for a long time and has all the perks a person needs to raise a family.
Sweden
When we assess the safest places to live in, we always put Sweden near the top of the list.
What's so charming about residing in Sweden?
It starts with the welcoming nature of the people and how easy it is to settle in. You are going to adore how welcoming people are here and the overall attention you are going to receive once you start enjoying your time in the region.
Stockholm is a premier city and it is safe too.
Along with being a safe place, Sweden is also great with its healthcare, educational opportunities, and overall quality of life.
Switzerland
This is often reported as being one of the best tourist destinations on the planet.
Indeed, Switzerland is wonderful when it comes to going for a visit and taking the time to see what's out there. However, it's also great to appreciate how beautiful Switzerland is and how it all comes together for those who want to experience the charm of a place such as this one.
You are going to fall in love with it and that's what makes it great.
It has a strong economy, the people are lovely, and you are going to enjoy living here.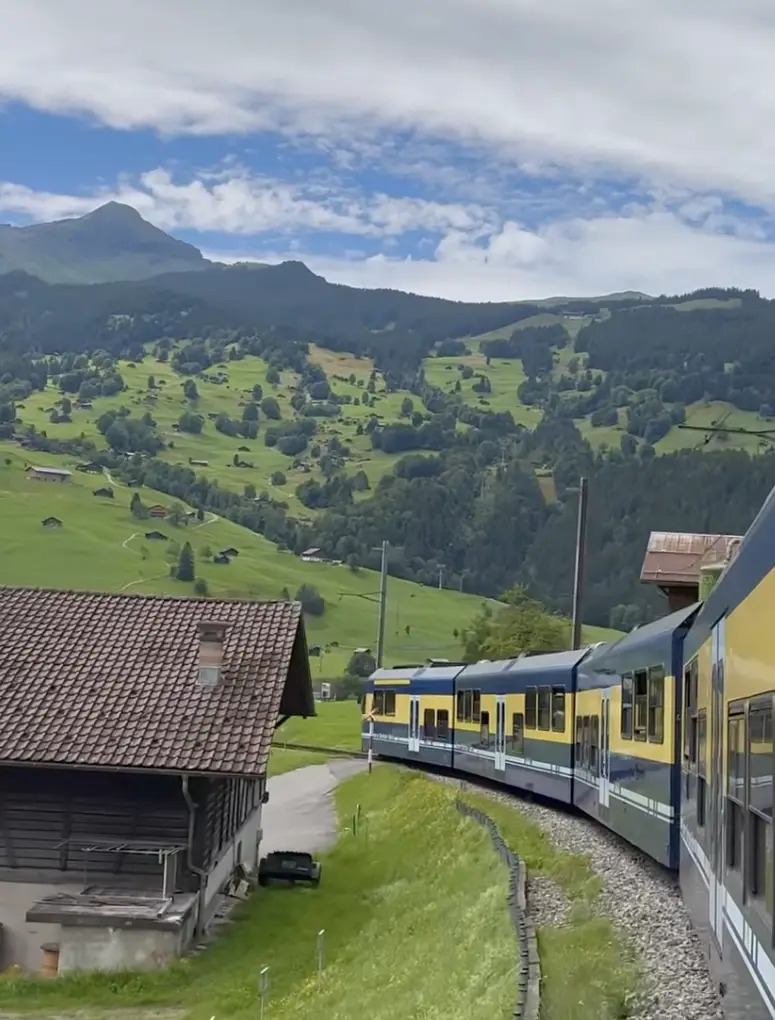 Ireland
When you move to Ireland, you are going to appreciate the natural charm of a place such as this one.
It's fascinating and a place that's going to fill you with joy.
You are going to realize it's calm, easy-going, and the people here are always looking to have fun. We appreciate how close this nation is to the UK, which makes it easy for you to travel and take the time to see other parts of Europe.
Germany
Germany is all about efficiency, beauty, and making sure people enjoy a low crime rate.
We adore how gorgeous Germany is and feel it's one of the most beautiful places on the planet. It is a place you are going to like because they care for their people and are going to offer all of the opportunities you are hoping for.
The transportation system is great, the people are wonderful, and you are going to notice it's a clean place to live.
This adds to its beauty and how you are going to feel as soon as you settle in.
Finland
Finland has long been regarded as being a gorgeous place to live with one of the highest living standards on the planet.
This has to do with the free education through university, the free healthcare, and how refined the setup is.
It's one thing to offer these benefits and another to make sure the system is running smoothly. This is one point we have to appreciate about Finland and how well-maintained it is. They have done a great job when it comes to making sure Finland is handled with class.
You will enjoy staying here and it is a place anyone will want to move to.
Netherlands
We find Amsterdam to be one of the most culturally rich places in Europe and a wonderful destination.
The Netherlands is an exceptional place because it has been crafted with a lot of care and they do appreciate the nitty-gritty details of living in the country.
It's commonly associated with nothing more than a tourist destination when that is not the case.
We find this to be more than just a collection of natural sights. Instead, you will appreciate the housing, transportation system, and overall ambiance of being in the Netherlands as soon as you are here.
Iceland
For those who are thinking about moving to a place like Iceland, you will begin to appreciate the tight-knit community, free amenities, and overall charm of being here.
Iceland is a breathtaking place and its natural sights are going to blow you away.
It's an enthralling experience to live in Iceland as an expat and we find it to be among the best places on the planet. It is welcoming, the community feel is great, and you are going to adore various parts of the nation as soon as you are here.
New Zealand
When it comes to looking at the charming nature of a place such as New Zealand, you are going to realize this is one of those world-class places that will take your breath away.
It's a multicultural society that is known for its low crime rate and tends to offer all of the benefits you are hoping for while being in a new country.
We also find New Zealand to be a beautiful country, which means those who are all about the outdoors are going to adore it here.
Final Thoughts
We believe these are the top countries with the best quality of life.
These are the best countries for a reason.
They offer all of the amenities you are hoping for whether it's education, transportation, or healthcare. It's not just about offering these elements but also making sure they are held to a higher standard than the rest of the world.
This is appealing to those who are looking to stay in a safe place and want to make sure they can raise a family here now or later.
If that is the standard you are setting, the nations that have been put on the list here are going to impress immediately.
You are going to enjoy all that they have to offer, which is going to matter a lot as you figure out what the right path is moving forward.
Amanda Harper is a travel enthusiast with 10+ years of traveling experience across the planet. Her passion for writing and travel makes her a walking bibliography on modern-day tourism.